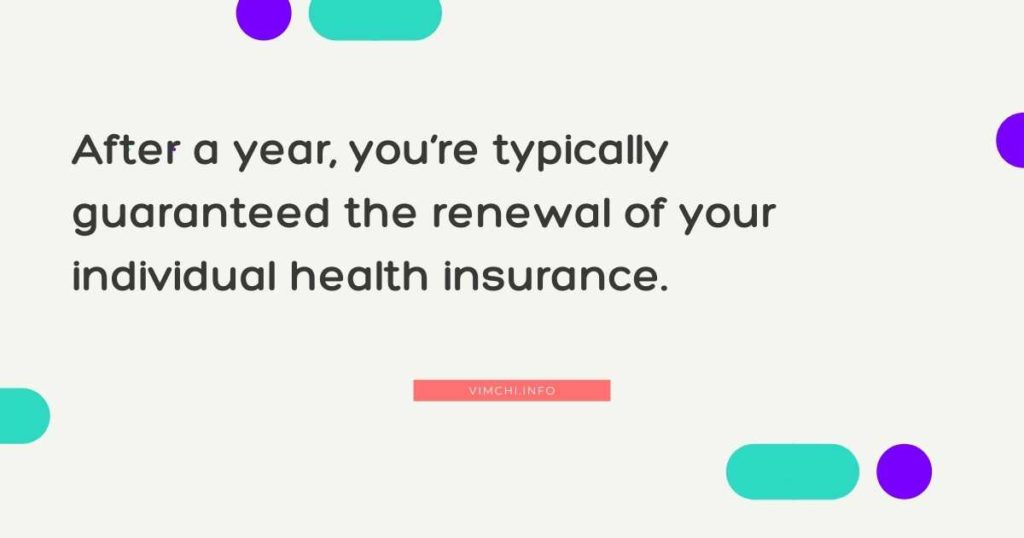 After a year, you're typically guaranteed the renewal of your individual health insurance. But can health insurance drop you? Can your insurer cancel your coverage after your policy expires?
Keep reading to know more.
Can Health Insurance Drop You?
Yes, your health insurance can cancel you when your policy expires. On the other hand, your health insurer may continue your coverage but it may increase the cost-sharing charges. Your monthly premiums may also increase or it may reduce your covered benefits.
However, a health insurance provider may also choose to cancel your policy. But the current law doesn't allow providers from cancelling policy without notice.
The written notice will be sent to you to give you time to find a new insurer or coverage or appeal the decision.
But don't get dismayed immediately if you receive a non-renewal notice. It may be time for you to switch plans that can help save you hundreds of dollars.
One thing is for certain though. You must not be concerned. The reason for this is that there are no consequences you need to deal with if your plan is canceled.
Other insurers won't view you poorly. There's no need to pay for your past medical treatment.
But you need to be worried about living without health insurance.
What are the Reasons Your Health Insurance Provider Can Drop You?
The industry is risky. Assessing risks and avoiding losses are part of health insurance's business.
All insurance policies are contractual agreements. Some rules bind them. Thus, your insurer can terminate your policy if you violate one of the conditions set by the policy.
But, as mentioned earlier, health insurance providers can't just cancel your policy for no reason or without sending you a notice.
Furthermore, they can't cancel a policy in the middle of its term or before the renewal date.
However, if you meet the following conditions, your health insurance company can terminate you legally:
Failed to pay monthly premiums before or on the due date
Agreed to end the coverage
Falsified information that is important to the coverage
Committed fraud in benefits
Not eligible for coverage because you're terminated from your job or the insured died
An insurance company can drop you because of the nonpayment of premiums. However, you may still qualify for payment relief or a grace period.
See Also: 30-Day Grace Period
The grace period depends on your policy. Your policy may have 7 days grace period if you have weekly premium policies. For monthly premiums, the grace period is typically 10 days. But for other policies, it's at least 31 days.
What to Do When Your Health Insurance Company Drops You?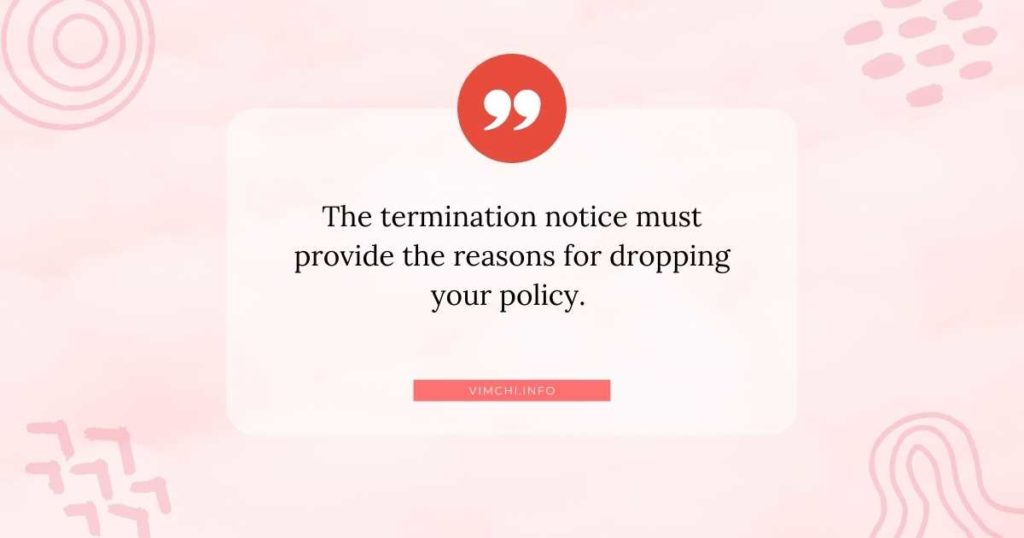 Your health insurance provider may cancel your policy within the first 60 days when it's activated. And it can do so without providing a reason for the cancellation.
However, after 60 days, your insurer must send you a termination notice before your policy expires. The termination notice must provide the reasons for dropping your policy.
Previously, health insurance providers could easily drop your policy or void it. They could even ask you to refund the money they paid for on your medical bills if they found a problem with your application.
However, there are laws now that stop them from canceling your health coverage if you made an honest mistake or left out information with minimal consequences for your health.
See Also: Health Insurance with 3 Months
Can You File an Appeal? 
It's your right to file an appeal.
There are two ways to do it. The internal appeal includes asking your insurer to review the decision to cancel your policy.
If it's urgent, the health insurance provider can expedite the process. On the other hand, if your insurer maintains its decision, you may file for an external review.
An external review involves a third-party intervention. In this method, your health insurer can't overturn the reviewer's decision.
But insurance companies need to follow an external review process that follows federal consumer protection standards.
There are cases when an appeal is rejected. The good thing is that you can still purchase another policy from another insurer.
See Also: Health Insurance in PH
Purchase a New Plan 
Even though your health insurance provider has canceled your policy, it doesn't mean that you can't purchase a new policy from your provider. Your provider can't lock you out of buying any of its coverage for which you are qualified.
Explore the Marketplace Plan 
If you don't want to buy a new plan from your insurer, you can always choose to find overage through the Marketplace.
See Also: Health Insurance Exchange
On the other hand, if your insurer dropped you because of non-payment of your premiums, you could apply for income-based financial assistance.
You can be eligible for free coverage through Medicaid or low-cost coverage.
Buy a Policy from Another Provider 
You can contact multiple companies to study their plans and compare their prices. Most of the plans you purchase outside the Marketplace will have protections and rights.
Can You Cancel Your Plan? 
If it's the other way around, yes, you can cancel your own plan before it even expires. There's no need for you to send your insurer a reason to cancel.
However, if you cancel your own plan, you're not qualified for the Special Enrollment period that allows you to sign up for another plan.
For that reason, you must stick with your policy until the Open Enrollment Period starts.
Summary 
Can health insurance drop you? Yes, it can drop you but it has to send you written notice. But you can always choose another plan from the same insurer or another provider.