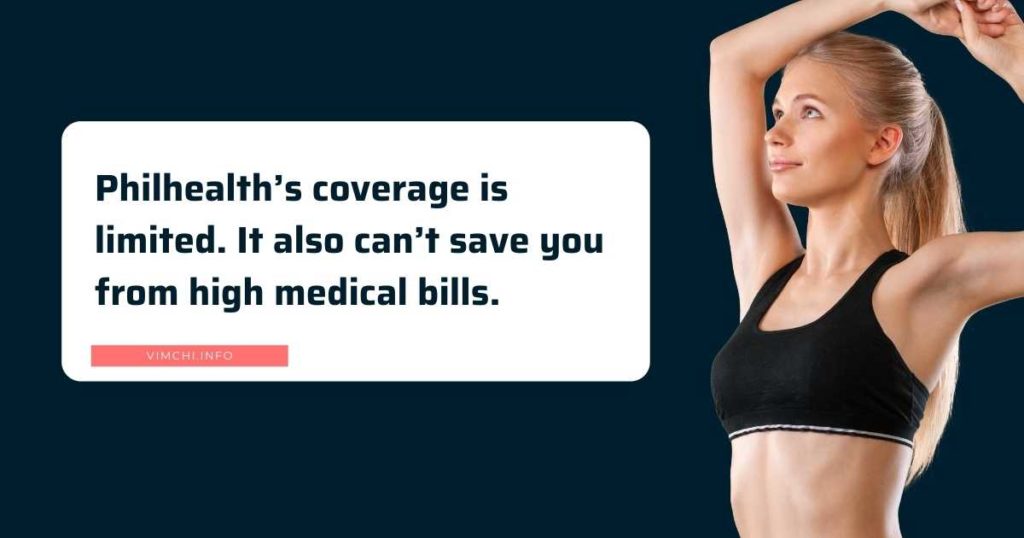 Health insurance in PH can be expensive to most Filipinos. They get intimidated every time they need to choose what health insurance to pick. Others assume that they won't need it considering that they are healthy or they have already signed up for Philhealth.
However, Philhealth's coverage is limited. It also can't save you from high medical bills. The cost of hospitalization in the Philippines is rising. If you are hospitalized, you would be surprised to see a whopping medical bill.
That's why it's vital to consider having health insurance in the Philippines to avoid huge financial debt. But before signing up, you must understand the factors that can affect the insurance cost.
See Also: Health Insurance vs Savings Account
Factors Affecting the Cost of Health Insurance in PH
The overall cost of health insurance in the Philippines will depend on the following factors:
1. Pre-existing Conditions
Your medical history can play a huge role in determining the cost of your monthly premiums. If you have a pre-existing condition, your insurance is higher. But if you don't have health problems, your health insurance will be significantly lower.
See Also: Can I Get Health Insurance with a Pre-Existing Condition?
2. Age 
This is a common determining factor. Insurance companies around the world are using it to determine how much a person pays for the plan.
Younger clients will get cheaper payments. The reason for this is that they are less likely to develop health conditions or illnesses.
But if you're older, you'll be charged with higher premiums because you're likely to be sickly and need medical treatments.
However, if you are young but a smoker, your premium will be higher than your older counterparts who don't smoke.
3. Coverage
Every health insurance plan has a set of coverage. Insurers also provide annual limits that reflect the plan to pick out. Plus they have different options.
Some plans also cover lab tests, yearly checkups, and other basic benefits. But other insurers offer add-on benefits that can pay for maternity, dental care, and other extra benefits for your protection.
4. Treatment 
Various plans cover inpatient and outpatient care. The government and insurance companies revised their policies to reflect the current pandemic.
For instance, Philhealth has case-based payment for patients confirmed to have COVID-19. A confirmed case can get a package between PHP43,000 and PHP 700,000. Private companies start to offer COVID-19 packages at affordable rates.
5. Emergency 
If the plan has emergency care coverage, expect to pay more for it. This is vital because if you don't, you just hope you won't get injured.
The plan with more comprehensive benefits will be more expensive compared to basic plans.
6. Riders
You can add one dependent to your plan. But it comes with a higher premium cost.
If your plan has a longer duration, it'll cost less than when you purchase a short-term plan.
7. Coinsurance
It's the amount you pay when the deductible has been reached. It also refers to the limit set by your insurer.
A Safety Net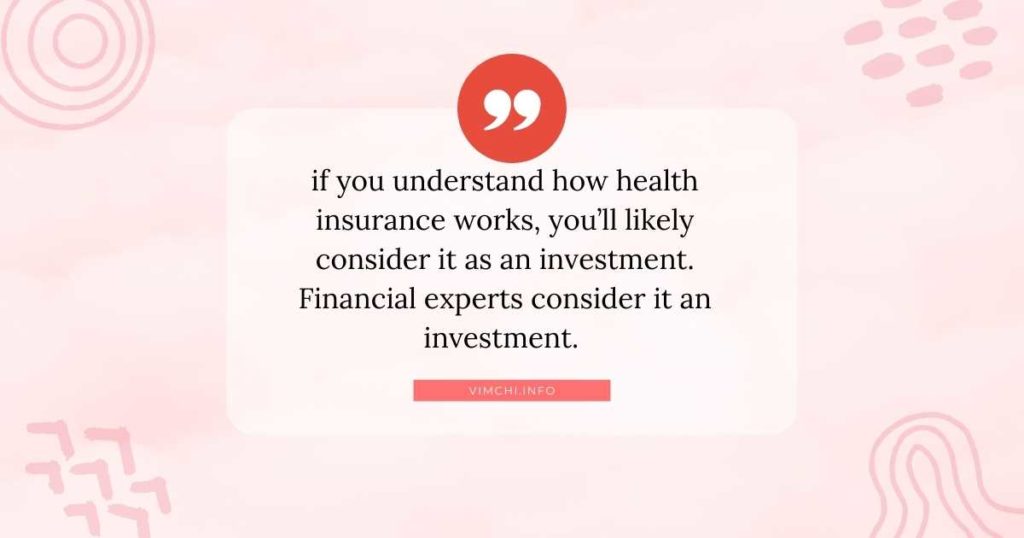 For many Filipinos, the cost of having health insurance is a burden to their finances. You can't blame them considering the expensive cost of insurance plans.
See Also: Health Insurance with Investment
However, if you understand how health insurance works, you'll likely consider it as an investment. Financial experts consider it an investment.
It's a safety net in case you get sick or injured. The plan will cover the majority of the cost that you likely can't afford if you were to pay on your own.
Healthcare in the Philippines is expensive. Hence, if you fall ill and you need hospitalization and treatment, it can be a financial burden.
Emergency care, lab work, and scans, among others, can add up quickly. Some people have high medical bills that they can no longer pay for causing them to go bankrupt. Others turn down medical care because they can't afford the out-of-pocket costs.
However, if you have health insurance, you won't face a burgeoning debt because of hospitalization costs. The insurance will cover the majority of the cost.
Keep in mind that when you are injured or in a hospital bill, the last thing you want to deal with is your medical bill. But if you have medical insurance, you have a "partner" in paying for the cost.
Preventing Illness 
As mentioned earlier, some health insurance plans offer preventive medical care. This kind of service will keep you from getting sick. Most insurance plans have the following coverage:
Yearly checkup
Vaccination
Blood tests
Lab work
Screenings
These items play a vital role in keeping you healthy. And if you have any illness, it will be diagnosed earlier before it becomes severe. Thus, treatment will be less expensive.
See Also: Best Health Insurance for a Young Family
Summary 
Health insurance in PH can be expensive. But it's a safety net. The overall cost of insurance will depend on various factors as discussed above.