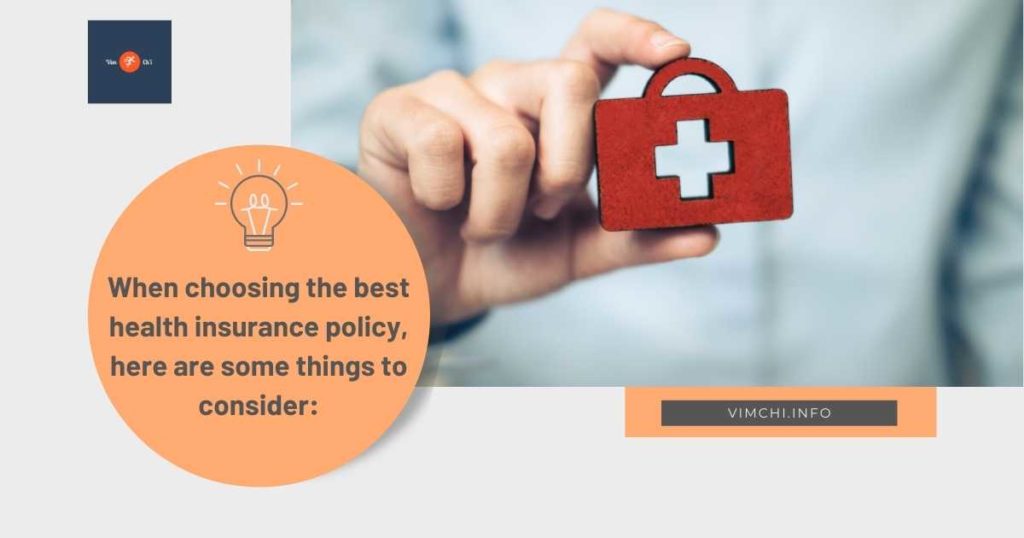 When it's time to shop for medical coverage, many are wondering which health insurance policy is best considering the wide array of options. This post aims to help you find that policy.
Keep reading to know more.
Which Health Insurance Policy is Best?
There is no one best health insurance policy. The best coverage depends on your medical needs and budget.
When choosing the best health insurance policy, here are some things to consider:
Total Cost 
Every health insurance policy has a monthly premium. But, in addition to premium, there are other out-of-pocket costs that you need to handle.
For instance, a policy has a deductible. It's an out-of-pocket cost that you need to settle first before your policy starts to give its share of the cost.
You start paying for it when you get care. If your policy has a $1500 deductible, you need to meet it first before the cost-sharing starts.
See Also: What Does Most Health Insurance Cover?
In-Network
Every health insurance provider has a certain network of providers. Thus, when you sign up for a plan, you must make sure that your preferred doctor is part of the plan's network.
Thus, if you have a preferred OBGYN, for instance, find out if he/she is in the network of that plan before you even sign up. It can make all the difference if your preferred doctor is in the network.
See Also: How to Get Health Insurance?
Type of Plan
There are various plans available. The most common ones are HMO and PPO. HMO is cheaper but it's quite limited.
When you have an HMO plan, your medical treatment or consultation won't be covered if you go out-of-network. However, if you can prove that it's an emergency, then your plan will cover it.
Another limitation of HMO is that you need to seek a referral from your primary care doctor if you want to see a specialist.
But the referral isn't a requirement when you have a PPO plan. However, this plan is more expensive than an HMO.
See Also: How Health Insurance Deductibles Work?
Finding the Right Coverage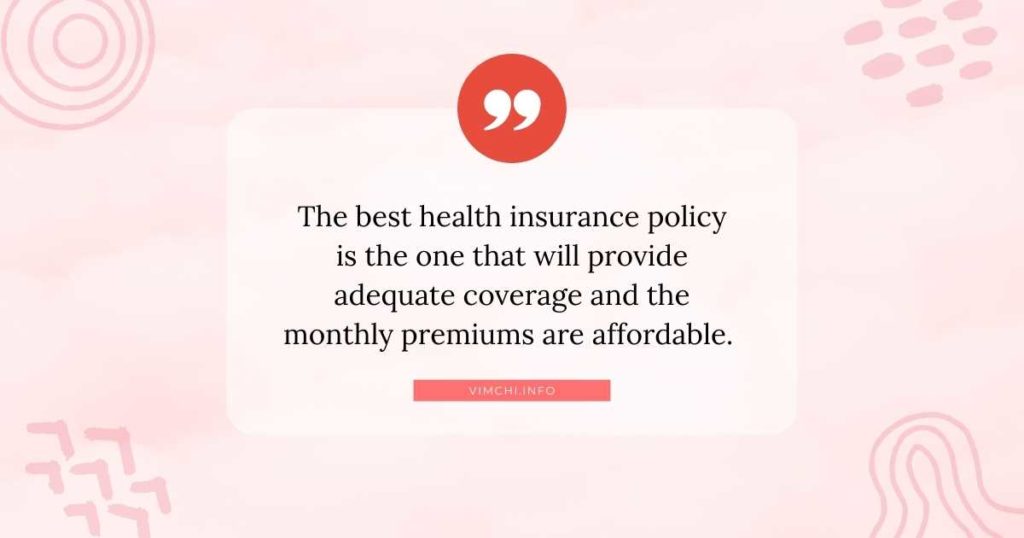 When you look for the right coverage, you need a health plan that protects you from a wide range of medical problems.
It provides benefits, such as pre and post-hospitalization. It should also conclude daycare expenses, illnesses that you may be at risk of contracting because of family history.
If you're purchasing family insurance, make sure that the policy meets the healthcare needs of every member of your family.
Thus, you must compare plans and choose a policy that truly caters to your needs.
See Also: How to Calculate Best Health Insurance Plans?
Making It Affordable 
It's vital to purchase a policy that meets your needs. However, it's also significant that the policy suits your budget.
You might have chosen a policy that meets all of your medical needs. But it'll be useless to buy it if you can't afford to pay its monthly premium.
Thus, it's a wise decision to purchase a reasonably priced plan. Even if all medical needs are not met, you must have an affordable policy that nearly satisfies your requirements.
In other words, the best health insurance policy is the one that will provide adequate coverage and the monthly premiums are affordable.
Now, the next question to ask is which health insurance to sign up for?
Each health insurance company has its own pros and cons.
For instance, Blue Cross Blue Shield is considered the best for nationwide coverage. Most Americans have health coverage from this provider. 
The company's plans are under different names. For instance, if you obtain your policy from Anthem, Highmark, Independent, or Wellmark, it's a Blue Cross Blue Shield policy. There are 35 independent and locally operated BCBS companies that are available in all 50 states.
It has nationwide coverage because over 1.7 million doctors and hospitals are in contact with BCBS. The number is more than any other insurer.
If you're looking for a company that offers the best global coverage, then you might want to study the options of Cigna. It sells Global health Advantage as it can give you coverage if you travel internationally. 
It has global networks of 1.5 million doctors and hospitals in over 30 countries. It partners with Express Scripts, which is the country's largest pharmacy benefit manager. With the partnership, the overall cost of medical care will be lowered while improving healthcare.
On the other hand, if you're picking an HMO plan, you may consider the plans offered by Kaiser Foundation. This insurer received stellar ratings for private insurance. One of its plans got a top overall NCQ score. 
Kaiser's highly rate private plans are HMOs. This type of health insurance is ideal for those who need a budget-friendly plan. HMOs have lower premiums. In some plans, there are no deductibles. Plus, copays and prescription drug costs are quite lower.
But HMO has its own limitations. With this plan, you need to stay in the network. It means that you must only receive treatment from in-network doctors and hospitals.
Although it focuses on HMO plans, Kaiser does offer PPO plans and other health plans with relatively low premiums.
Summary 
Which health insurance policy is best? It depends on various factors, including your medical needs and how much you can afford. Since there's no one best health insurance policy for all, you need to study all of your options and make sure that the plan you choose can significantly cover your medical needs.