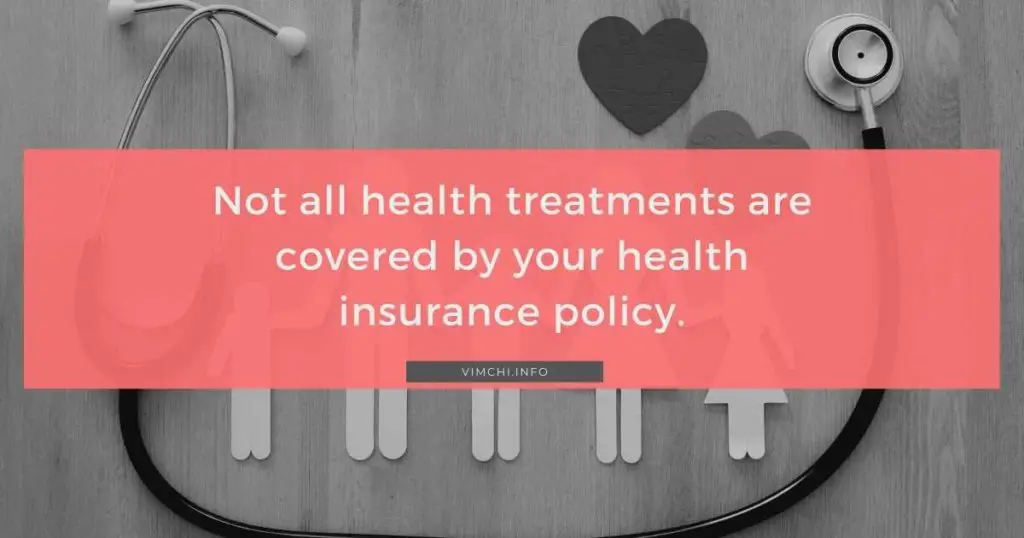 Every health insurance company has its own list of exclusions. But what does most health insurance cover? Let's find out here.
Keep reading to know more.
What Does Most Health Insurance Cover?
Not all health treatments are covered by your health insurance policy. For that reason, it is important to research before you choose a plan.
With thorough planning, you can pick a policy with minimal exclusions and provide maximum coverage.
Remember that some plans exclude certain illnesses from being covered. And if you have pre-existing conditions, you might need to wait for a little while before your plan will cover treatments for those conditions.
See Also: Can I Get Health Insurance with a Pre Existing Condition?
Things That Are Covered by Most Health Insurance Plans 
Preventive Services 
Many health insurance plans include a set of preventive services. However, you must not assume that they are free if they are covered.
There's no such thing as free health care. Even if you have health insurance, there are still out-of-pocket costs you need to handle.
These would include the following:
Premiums
Deductibles
Copayments
For preventive services, your health insurance may cover flu shots and some health screenings. If you purchase your plan through the Marketplace, the plan will cover preventive services.
Plus, it includes 10 essential health benefits that are required by the Obamacare or Affordable Care Act (ACA).
Emergency services
Hospitalization
Ambulatory patient services
Pregnancy care
Mental health
Prescription drugs
Rehab services
Lab services
Preventive services
Pediatric services
See Also: Are Health Insurance Premiums Higher for Smokers?
Treatments Must Be Medically Necessary 
If you purchased your plan through the Marketplace, those 10 essential benefits are covered. Other healthcare services are covered if they are medically necessary.
Medical necessity is a treatment that your doctor thinks is necessary. The only person who can decide whether or not the treatment is necessary is your doctor.
It's not the same as medical benefit, which is something that your plan agreed to cover.
There are cases that your doctor will request that you undergo medical care but it's not covered by your policy.
Remember that insurance companies will determine the drugs, tests, and services that they want to cover. These options are based on their understanding of the medical care that most patients require.
See Also: Health Insurance with Hospital Cover
How to Know What is Covered and Not Covered?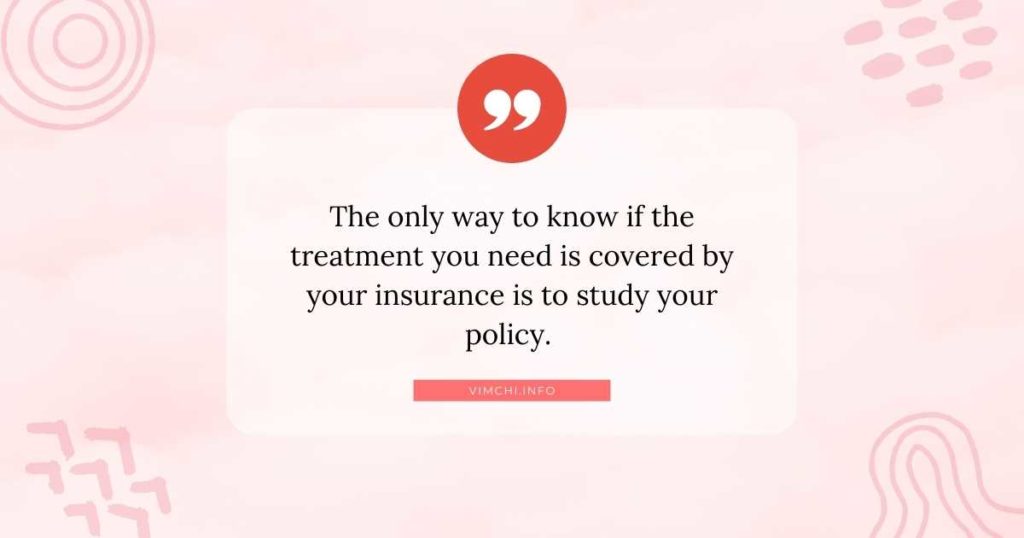 The only way to know if the treatment you need is covered by your insurance is to study your policy. You can't just leave this task to your doctor.
Although doctors know what services are typically covered, there are some situations that certain services won't be part of the inclusion lists.
Thus, you should read your policy. Better yet, before you even sign up for a policy, you need to understand your medical condition.
In that way, if you need certain treatments for your condition, you know that your policy will cover it.
You should understand what your insurer will pay for before you even get tested or receive the medical service. Make sure that your policy will pay for your prescription medicines if you are taking any.
It's also important to note that some health treatments require the approval of your health insurance company before you can undergo them.
Even though your doctor thinks that the treatment is medically necessary, it's still vital to ask your insurance company. Remember that your insurer decides what services it will pay for and what it will not.
Out-of-Pocket Costs 
Even though you have health insurance, it doesn't mean that your insurer will pay for everything.
It means that your insurance company will ask you to pay for a certain portion of the cost of the treatment you receive.
The process is known as cost-sharing. It means that before your insurance company will settle for the rest of the costs, you need to pay for some of the costs.
One of the out-of-pocket costs you need to handle is the monthly premium. It is a fixed amount that you need to settle to ensure that your policy is active.
The higher your premium, the lower the out-of-pocket costs you need to worry about.
However, even if you have paid your monthly premium, you still need to settle the deductible set by your insurer. This is the amount of money you have to pay every year before your insurer will cover the remaining costs.
You can read more about the amount of deductible when you check out your policy. If you're healthy now and you don't need healthcare often, a higher deductible plan may be appropriate. It ensures that you have a low monthly cost for maintaining your policy.
But if you become sick, the out-of-pocket costs will be higher.
In addition to deductibles and premiums, you also have to pay for coinsurance. It's the percentage of the cost that you need to pay for some of the medical services you receive.
See Also: Where to Get Health Insurance without a Job?
What If Your Insurance Won't Pay for the Treatment? 
There are times that your doctor will recommend a certain treatment but your plan won't cover it.
For instance, you need surgery, but your policy states that it doesn't cover such an operation. Your insurer won't pay for it. It will deny the claim.
You can still undergo such an operation. However, you will have to bear the entire cost.
However, if your insurer denies your claim, you have the right to challenge the decision. That's why it's vital to understand your policy and know how to process your appeal.
Summary 
What does most health insurance cover? It covers the 10 essential benefits. Most health insurance policies include preventive services. To better understand what services are covered by your plan, make sure to read your policy.