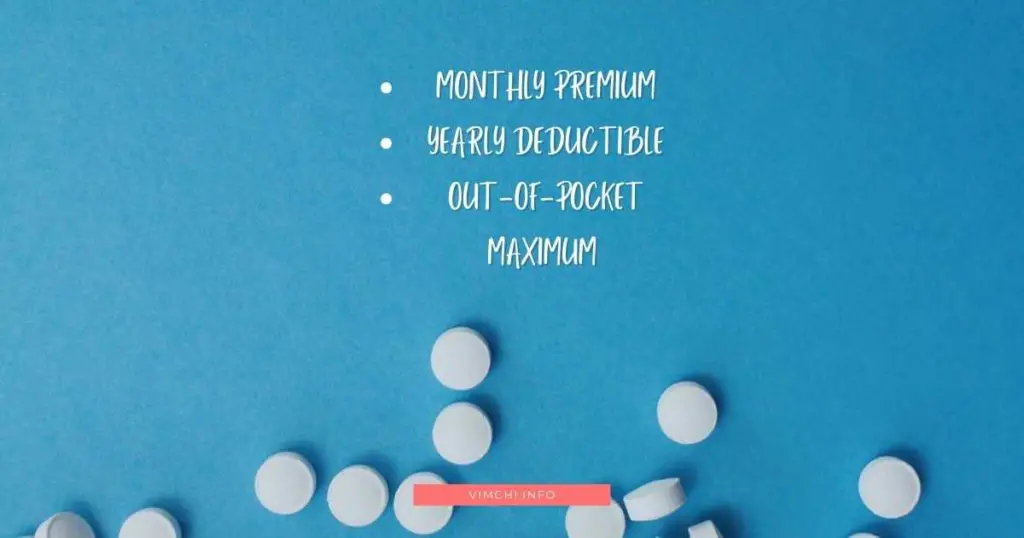 You should not be rushing when picking health insurance. Instead, you must learn how to calculate the best health insurance plan. In that way, you can avoid picking the wrong kind of plan that can be costly in the long run.
How to Calculate the Best Health Insurance Plan? 
When calculating and comparing health insurance plans, you need to have the following details:
Monthly premium
Yearly deductible
Out-of-pocket maximum
You should also consider your current health status.
But first, you need to pick the marketplace. If you're employed, you can get your health insurance through your employer. In this case, the marketplace is your company.
However, if you don't want to obtain the health insurance offered by your employer, you can look for an alternative plan in the health insurance exchanges.
But you must understand that plans in the marketplace are more expensive. Most employers pay a portion of their workers' insurance premiums. In that case, the monthly premium will be reduced.
On the other hand, if your job doesn't offer health insurance, you can shop for health insurance on a public marketplace. You can go to healthcare.gov to start looking for the best plan.
In addition to a public health insurance exchange, you can buy a plan through a private exchange. Or purchase it directly from an insurer.
However, if you choose to buy it from the private exchange, you won't be eligible for premium tax credits.
See Also: The Health Insurance Exchange
Start Comparing 
After knowing where to find a plan, you can start comparing plans. The most common types of health insurance policies are the following:
Each policy has its own pros and cons. Study each plan's summary of benefits. For instance, an HMO plan requires that you stay in the network to obtain coverage to get cheaper rates.
However, it needs a referral from a primary care physician if you want to see a specialist. HMOs have lower out-of-pocket costs. But you have less freedom to pick providers.
When you compare plans, you need to evaluate your family's medical needs. Study the amount and treatment you have received in the past.
You can't predict your medical expenses in the future. However, you need to be aware of trends.
Between HMOs and PPOs, the former has restrictions. But because of those restrictions, HMOs are the cheapest type of health plan.
However, you should only choose it if you don't mind going to your primary care physician before you can go to a specialist.
On the other hand, if you live in a remote place, having a PPO plan is better because you may be forced to go to a health provider that is out of your plan's network.
See Also: Health Insurance HMO
Compare the Networks 
When you go to an in-network hospital or doctor, the medical costs will be lower. However, if you go out of network, doctors don't need to follow agreed-upon rates. In that case, you need to pay a higher portion of the cost.
If you have a preferred doctor, make sure that the provider is part of your network's plan. You may also ask your doctor if he/she can take the plan you're considering.
However, if you don't have a preferred doctor, you need to choose a plan that comes with a large network. In that way, you have plenty of choices to pick.
This is especially vital if you live in a remote place. With a larger network, you're likely to find a provider who can take your plan.
Study the Out-of-Pocket Costs 
The network of the plan is not the only factor you need to consider. You should also study the plan's out-of-pocket costs. The information about these costs is found in the summary of benefits.
These out-of-pocket costs include deductible, copayments, and coinsurance.
Generally, the higher the premium, the lower the out-of-pocket costs.
You can pick a plan with a higher monthly premium and lower out-of-pocket costs. It is better if you see a specialist frequently.
It's also ideal if you need emergency care frequently. And if you use expensive medicines regularly, having this kind of plan can help.
Know the Benefits 
To narrow down your options, you need to study the benefits of the plan. Some plans have better coverage for mental health care and fertility treatments. Other policies have better emergency coverage.
At this point, you're now ready to contact an insurance agent. You should be ready with your questions. For instance, if you take a lot of medicines, you might want to ask whether or not they are covered by the plan. And if you're planning to get pregnant, you might want to consider a plan with maternity services.
Summary 
How to calculate the best health insurance plan? There are plenty of factors to consider. The monthly premium, yearly deductible, and out-of-pocket costs are just some of them.