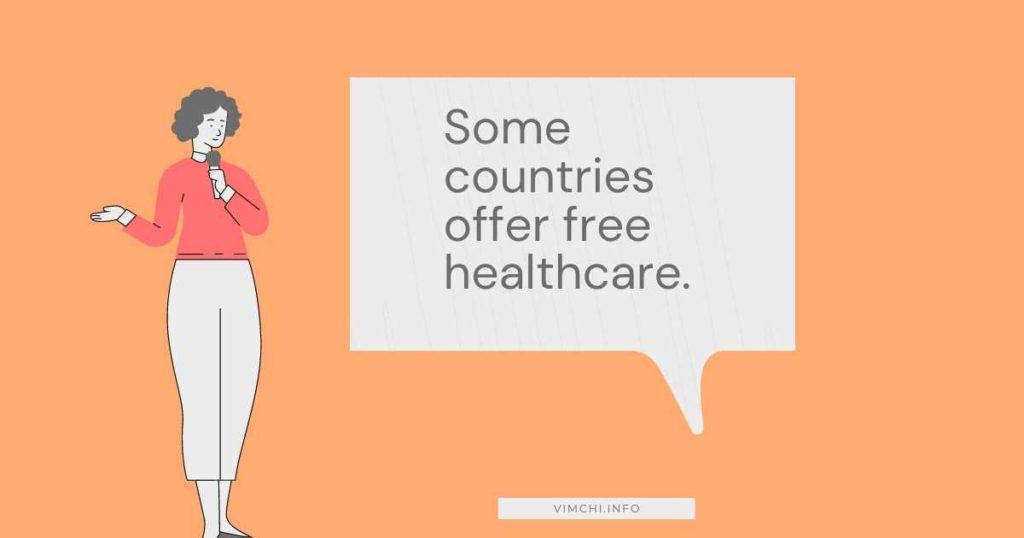 The best things in life are free. When it comes to healthcare, is it possible to find countries where residents or citizens don't have to pay for their health insurance? Where is health insurance free? Let's find out here.
Where is Health Insurance Free?
Sadly, there's no such thing as free health insurance. But some countries offer free healthcare. Then again, not all citizens can get free healthcare in those countries.
The goal of the so-called free healthcare programs is to make their healthcare affordable. They also ensure that anyone can access it.
Here are the countries where they offer universal healthcare: 
Australia
Austria
Bahrain
Belgium
Brunei
Canada
Cyprus
Denmark
Finland
France
Germany
Greece
Hong Kong
Iceland
Ireland
Israel
talk
Japan
Kuwait
Luxembourg
Netherlands
New Zeland
Norway
Portugal
Singapore
South Korea
Spain
Sweden
Switzerland
United Arab Emirates
United Kingdom
Read: How Much Does Health Insurance Cost in Germany?
What Does Universal Healthcare Mean for Foreigners? 
Before you visit one of these countries, make sure to research what kind of coverage you may need. It's best not to assume things.
Keep in mind that free healthcare can only be accessed by its citizens. In that case, travelers or foreigners will need to get coverage.
In Canada, the healthcare system is expensive if you're uninsured. If you're a Canadian citizen but you lived in another country for an extended period, you may need to reapply for a free health insurance card.
Public hospitals can't refuse individuals who need emergency care. They also can't deny treatment because of the person's inability to pay.
Then again, there are different descriptions of what "ability to pay" means.
If you live in one of those countries and you are eligible for free healthcare, you may still want to consider getting additional coverage. Keep in mind that free healthcare may have some limits.
The best thing you can do is to buy affordable coverage.
Read: Health Insurance with Investment
Health Insurance Saves Money 
Health insurance can help you save money. How it works will depend on where you live. When you have a health plan, you can reduce the overall cost when you need to see a doctor, undergo a medical emergency, or manage chronic conditions.
Having health coverage is also useful when you are diagnosed with cancer. The cost every year to treat cancer in 2010 was $40,000 in the U.S. 
Without health insurance, you'll be paying the full amount. But when you have health insurance, you'll only pay a portion of the cost.
During uncomplicated childbirth, the cost can go from thousands to tens of thousands of dollars. Without coverage, you will pay the entire amount that the hospital, doctor, and other people who are involved in bringing your child.
Related: Pregnant without Health Insurance
Other Costs of Health Insurance 
The monthly premium isn't the only cost you have to pay on your own. Your health insurance plan has a deductible. This is the amount you need to pay before your health insurance coverage starts.
The deductible will depend on your health plan. If you are getting medical services from in-network providers, you will pay less than you would without insurance.
Furthermore, there's a maximum amount to how much you can spend out of pocket. If you suffer from a serious medical condition, such as cancer, you will still pay less than you would if you had no insurance. Plus, you will shoulder the entire bill.
Related: Is Health Insurance Free?
How Much to Spend on Health Insurance?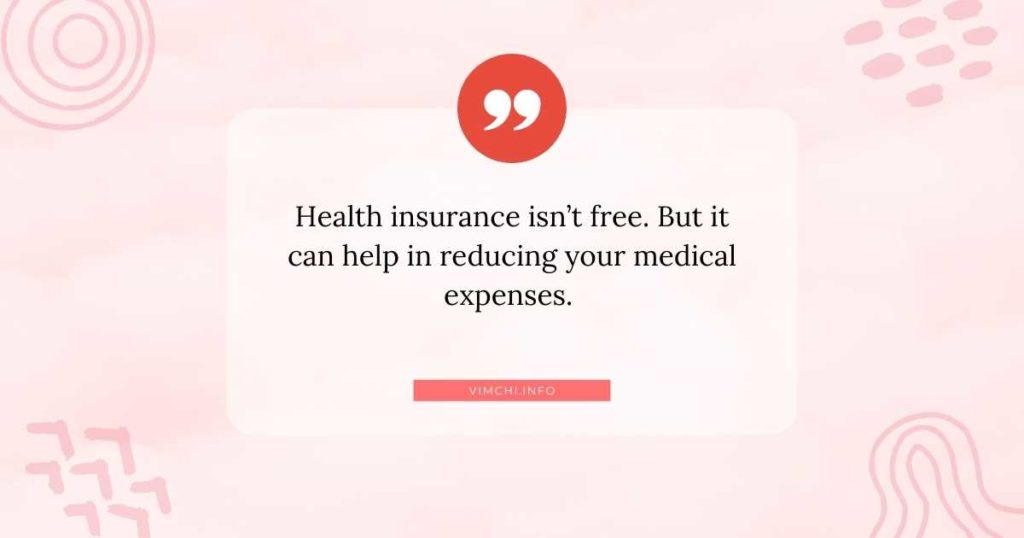 Health insurance isn't free. But it can help in reducing your medical expenses.
For that reason, it's vital to know how much money you can afford to spend on the plan every year.
As mentioned, in every health insurance, there's always the premium that you need to settle every month. You may qualify for federal subsidies to assist you in paying the monthly premium.
Unfortunately, if you make more than $51,520 a year, you may not qualify for government subsidies. If that's your case, you need to spend less than 5% of your yearly income on monthly premiums.
Related: The Health Insurance Exchange
Choosing an Insurance Company 
The inclusions in health insurance will depend on your health insurer. You can pick from various health insurance companies available in your area.
Because of the variety of options, you may get overwhelmed. For that reason, it's ideal that you research a bit and study the insurers in your area to know more about the benefits and coverage they offer.
When comparing plans, make sure to consider the following things:
Doctor network. If you have a primary care physician that you want to see, make sure that the doctor is part of your insurer's network.
Drug coverage. If you are taking certain medications, you must choose a plan that includes those prescription drugs.
Referrals. Some types of health insurance will need for policy owners to check in with primary care physicians before seeing a specialist. It's especially true if you have an HMO plan. If you think that seeing your PCP before going to a specialist is inconvenient, then choose a plan that doesn't require it.
Dental coverage. If dental coverage is important to you, then make sure to consider health insurance that covers dental treatments.
When choosing a plan, it's always vital to consider your budget and your medical condition. It'll be futile to have health insurance with lots of coverage but you can't afford it.
Summary
Where is health insurance free? Several countries in the world offer universal healthcare. However, they don't have free health insurance.