Green tea is number 1 but it's not the only one.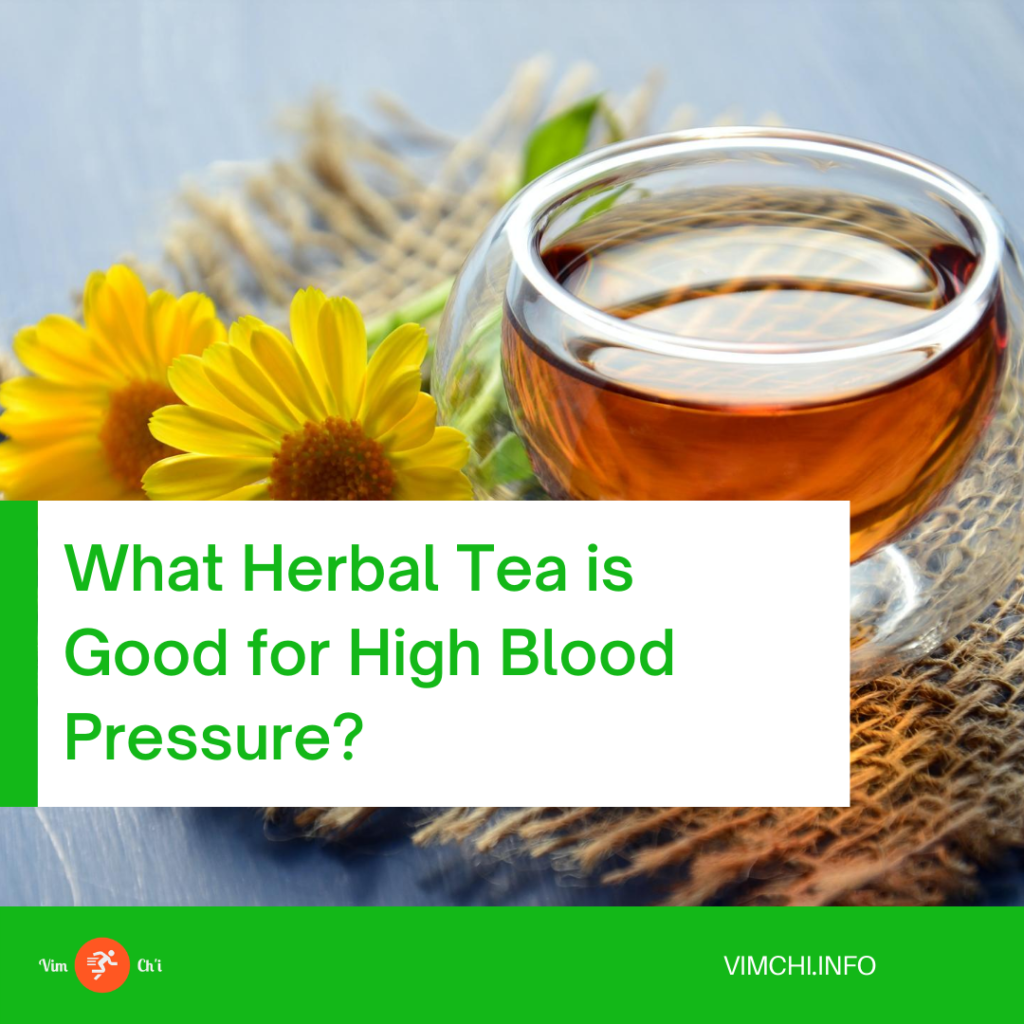 Yes, you're still young and healthy. But you're not immune to high blood pressure. Half of the adults over 20 or 30 have high blood pressure. Even if you appear healthy, you might already be suffering from hypertension without obvious symptoms. 
You shouldn't ignore it though as hypertension can damage your body over time. That's why it's called the silent killer. Even if you're in your 20s or 30s, having elevated blood pressure increases your risk of developing serious medical conditions later in your life. 
During a physical examination, your doctor may examine your blood pressure. If you have consistently high BP, he might prescribe a synthetic medicine to lower it. But it still depends on your blood work. If your blood tests are normal, he might recommend choosing the right food and exercise regularly. 
How about herbal tea? You may ask. 
What Herbal Tea is Good for Hypertension? 
There are herbal teas that can help lower your blood pressure. However, you must combine them with proper diet and regular exercise. 
And if you have been prescribed with a hypertension medicine, talk to your doctor about drinking herbal tea. Some teas may interact with the effectiveness of medicines. 
Green Tea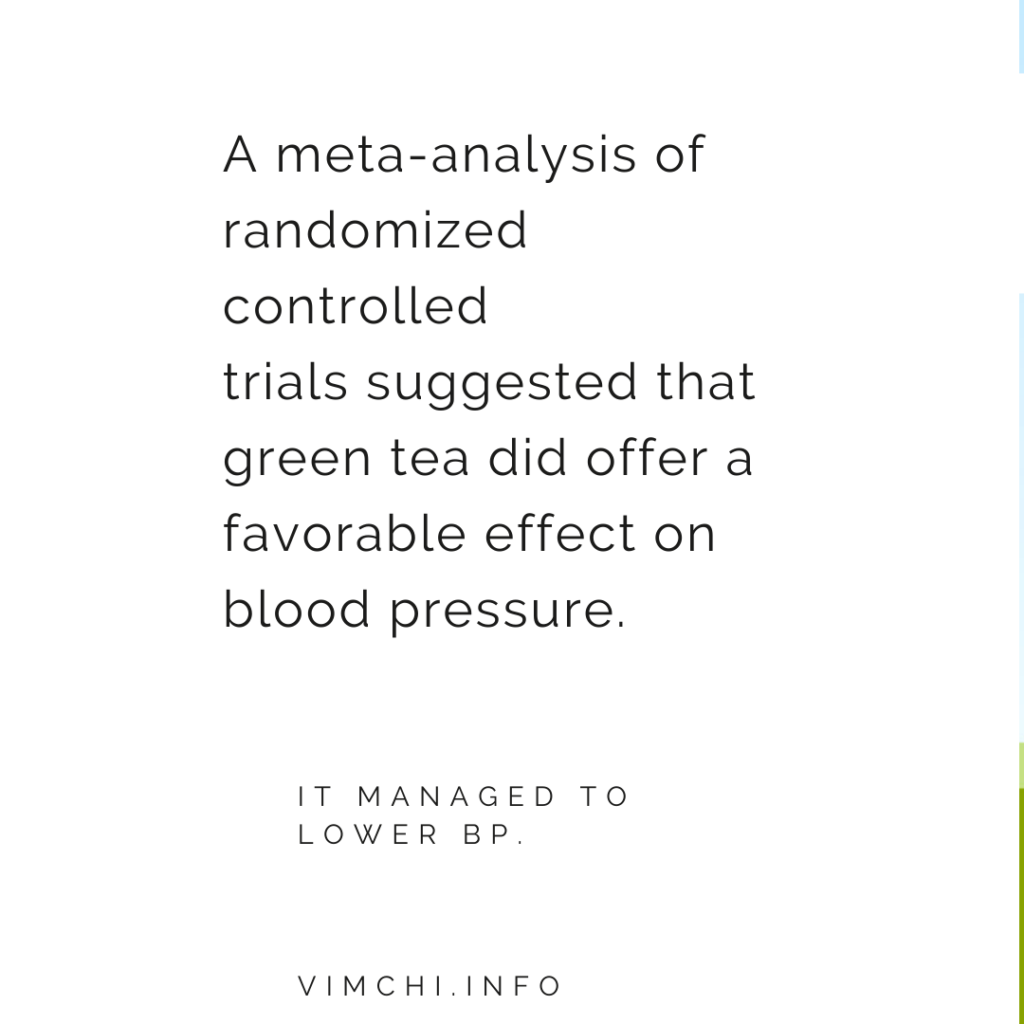 A meta-analysis of randomized controlled trials suggested that green tea did offer a favorable effect on blood pressure. That is, it managed to lower BP. 
It's no wonder considering green tea's health benefits. Green tea also improves blood flow and reduces heart inflammation. 
If you don't like green tea's taste, there are many ways you can do to make it taste better. One of them is to avoid using boiling water. 
Adding water that's too hot will only make the tea taste bitter. However, if you add too cold water, the flavor won't be properly extracted. 
Tea brewers recommend that you heat the water first until you see a steady stream of steam from the pot. Or you can just boil water and allow it to cool for a few minutes before adding the green tea. 
You should only steep green tea for up to three minutes because of its delicateness. But don't steep it for less than two minutes as it won't release its full flavor. However, if you steep it for over three minutes, then you will get a bitter taste. 
Experts recommend brewing for two minutes and taste it every 30 seconds until you get the right taste. 
Another way to make green tea taste better is to add honey or natural sweetener. Green tea has a grassy taste. You can be addicted to its flavor or you can't understand it. Either way, you can add a bit of honey to make its taste better. 
You should only use high-quality tea leaves if you want to produce a better flavor. Teabags may taste too acidic and the flavor won't be authentic. And if you're using tea leaves, make sure that you only add two grams of leaves to 6 ounces of water. But it still depends on your taste. 
Hibiscus Tea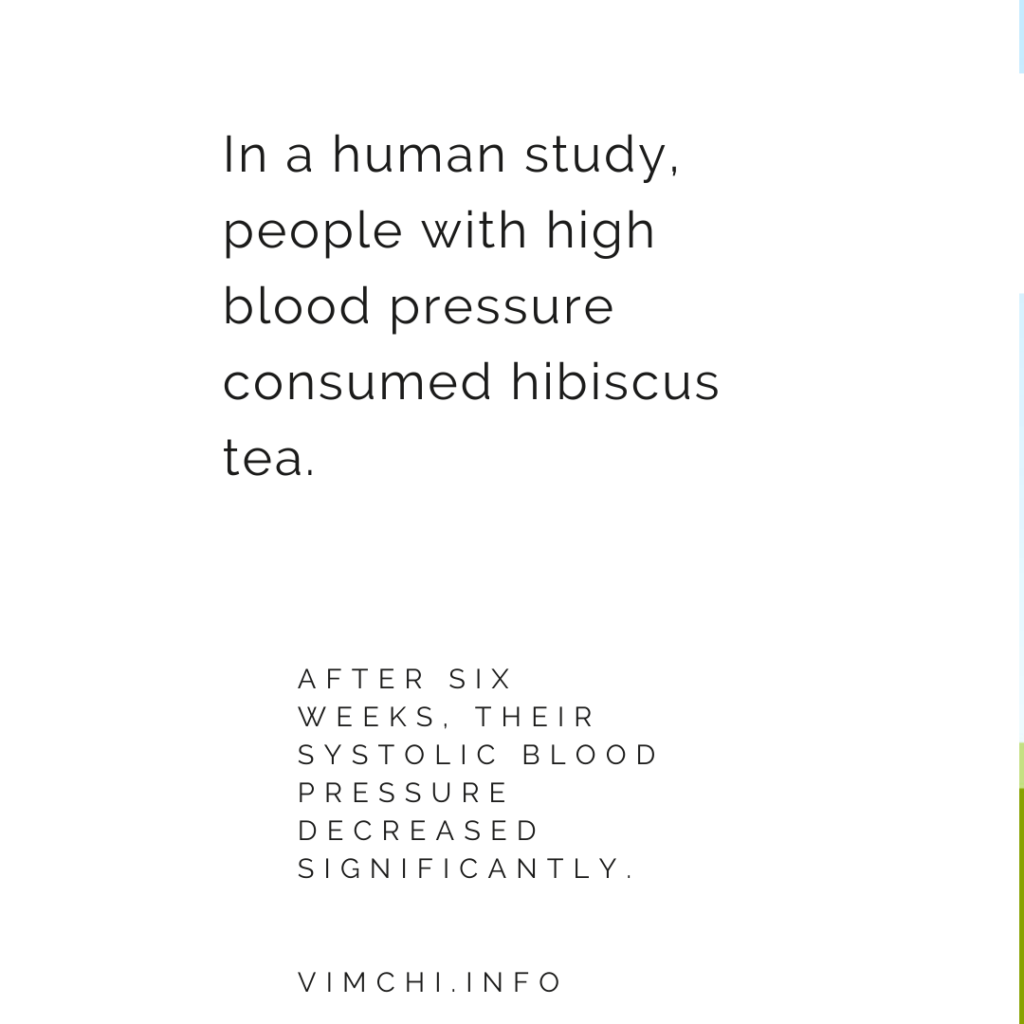 Another tea that can help in lowering or regulating your blood pressure is hibiscus tea. This tea uses the red leaves of hibiscus flowers. 
Hibiscus tea has a tart flavor that can be likened to cranberries. Why it's great for you? Just like green tea, it's rich in antioxidants. Animal studies showed that hibiscus extract contains antioxidant properties. 
In a human study, people with high blood pressure consumed hibiscus tea. After six weeks, their systolic blood pressure decreased significantly. 
Although it's safe to use hibiscus tea, you must talk to your doctor, especially if you are taking hydrochlorothiazide. This tea may interact with the said drug. 
Hibiscus tea isn't just to help lower your blood pressure but it may also assist in lowering your blood fat levels. In a human study, people with diabetes took hibiscus tea for one month. After drinking it for 30 days, their good cholesterol increased while their total cholesterol and bad cholesterol decreased. 
This tea is also essential in boosting your liver health. In some studies, they showed that this tea could help in making liver work more efficiently. The liver is vital to your health as it produces proteins, secretes bile, and breaks down fats, among others. 
For its preparation, you need dried hibiscus flowers. 
Add them to a teapot before you pour boiling water to the leaves. 
Allow it to steep for five minutes before straining them. 
You may sweeten this tea with honey or whatever natural sweetener you desire. 
A squeeze of lime juice can also be added if you wish to balance its tartness. 
You can buy hibiscus online or your local health store. But it's also available in teabags. If you want authentic hibiscus flavor and concentrated properties, then consider the use of dried hibiscus to make a tea. 
If you're watching your calorie intake, just know that hibiscus tea can have calories of 89 when you add lime and honey. 
Oolong Tea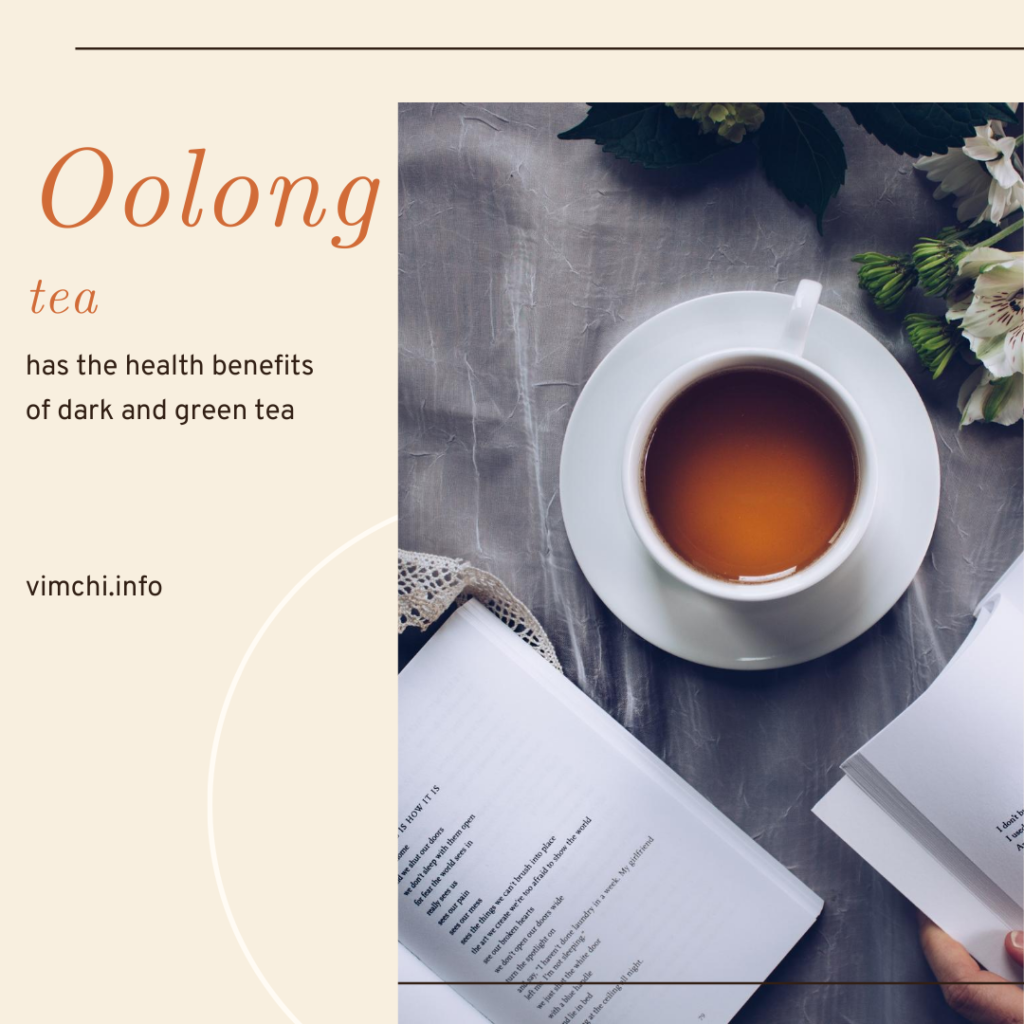 It's one of the ingredients of Herbalife Concentrate Tea. The best thing about this tea is that it has the health benefits of dark and green tea. It means that it's loaded with health benefits. It's also high in antioxidants making it ideal for your heart's health. 
Oolong tea's flavor can vary from light to full-bodied. It can also be floral, grassy, or sweet. 
Does it contain caffeine? Yes, it does. A lightly oxidized oolong can have lower caffeine content. If it's highly oxidized, though, it may contain a higher amount of caffeine. But the caffeine content depends on how it's processed and cultivated. 
To maintain its freshness, you must store it properly. You should only purchase it from a reputable company so you will know how it's processed and packaged. 
When you buy oolong, ask the vendor about the tea's oxidation levels. if it's more oxidized, it'll have more shelf-stable life. Don't store it for too long as it gets stale. 
Hawthorne Berry Tea 
American doctors used it in treating circulatory disorders and illnesses affecting the respiratory system. This plant's berries have been used in treating heart conditions, from high blood pressure, irregular heartbeat, chest pain, and heart failure, among others. 
But today, its leaves and flowers are also used medicinally. 
In various studies, researchers reported that this plant has antioxidants, such as quercetin and oligomeric procyanidins. 
Most studies about hawthorn didn't focus on people with high blood pressure. However, experts believe that its benefits can be carried over to remedy high blood pressure. 
Finding Hawthorne berry can be challenging because not all grocery stores are selling it. But you can go to a farmer's market or specialty health food store. 
When making Hawthorne berry tea, you may use the dried flowers, berries, and leaves for brewing. The berries have a slightly sweet taste, that's why you can eat them as your on-the-go snack. 
Olive Leaf Tea 
Olive leaves have been utilized in medicine for centuries. In a human study, it showed that this tea reduced the systolic blood pressure by 11.5 points while the diastolic blood pressure by 4.8 points in 8 weeks. 
In this study, it also showed that taking 1,000 mcg of olive leaf extract could lower cholesterol and blood pressure in patients suffering from mild high blood pressure. The treatments were administered to identical twins. 
This tea has a unique taste. 
When you steep it lightly, it can give you mellow flavor. 
But if you steep it for a longer period, it can create a stronger taste. 
You can mellow its bitter taste by adding a slice of lemon or stevia. 
As a beverage, you may drink a cup of olive leaf tea per day. 
Can You Add Milk to the Herbal Tea? 
It depends on your preference. But milk is high in potassium, calcium, and phosphorus. They are nutrients vital in achieving healthy blood pressure. It also comes with vitamin D that promotes healthy blood pressure. 
But should you choose low-fat or non-fat? A study published in the British Journal of Nutrition showed that replacing your full-fat dairy milk to use a low-fat version could make a difference to your blood pressure.
Why full-fat dairy is not ideal for high blood pressure? The reason for this is that it has a high amount of palmitic acid. It's an acid that blocks signals to relax blood vessels. As a result, the arteries may stay tight causing elevated blood pressure. 
What if you're following a keto diet? 
A ketogenic diet requires you to eat a high amount of healthy fats, moderate protein, and low carbs. When it comes to milk, keto experts recommend choosing high-fat milk.
It's important to remember that driving high-fat milk won't cause high blood pressure. Various factors come into play. Keto experts said that the only time keto becomes harmful is when you eat high carbs. 
That's why when you're on a keto diet, make sure to avoid soda, white bread, and others. Sugar and starches are known to increase your risk of heart disease, diabetes, and obesity. 
If you're worried about your elevated blood pressure and you wish to follow a keto diet, you should talk to your doctor. Likely, your physician won't recommend it. 
In addition to herbal teas, you may also choose to drink juices in controlling your blood pressure. But make sure that you choose fresh juices over the commercial ones. 
Comercial juices contain a high count of sodium and sugar. That said, you must make your own juice at home. 
But what kind of juice to prepare? 
Pomegranate Juice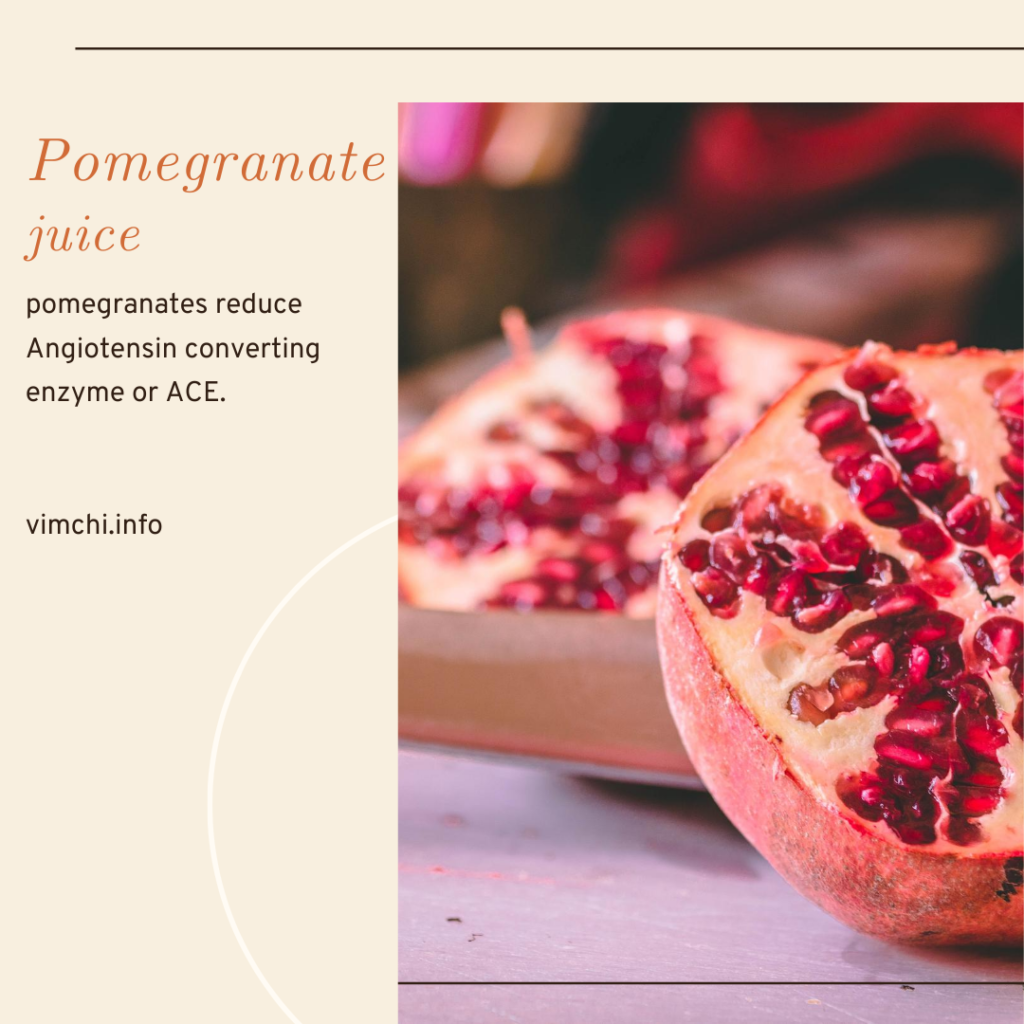 This red fruit contains potassium and heart-healthy nutrition. It contains three times more antioxidants than green tea or red wine. That's why experts recommend drinking it every day to reduce blood pressure. 
It's believed that pomegranates reduce Angiotensin converting enzyme or ACE. It's a type of protein that controls blood pressure by controlling the size of the blood vessels. 
As regards to its taste, pomegranate juice has a bitter taste. You may choose to eat the fruit as a whole or you may prepare it as a juice. 
However, if you don't like preparing fresh pomegranate juice, you may drink pre-packed juice. But ensure that it doesn't contain any added sugar. 
Beet Root Juice 
This juice contains inorganic nitrates that cause arteries to relax to lower blood pressure. When making beetroot juice, you may add apple and cucumber to make a refreshing beverage. 
Beetroot juice contains a high amount of nitric oxide. Our body produces it to assist cells in communicating with each other through signals. 
Celery Juice 
If you can't find pomegranate or beetroot that you can prepare as a juice, you might want to consider celery juice. Celery is easy to find. 
Celery's phthalate compound contributes to its aroma and taste. But this compound is the one responsible for relaxing your smooth muscles in the blood vessels. 
To drink it as a way to control or prevent high blood pressure, you may drink celery juice once a day. 
When you juice it, make sure to use up to four stalks. 
You may combine it with apple or carrots to make the juice more palatable. 
Don't Drink Alcohol 
You can drink these herbal teas and juices to prevent and control your high blood pressure. But you must avoid drinking alcohol. 
Since you're still in your 20s or 30s, you love to party. Although you can drink wine as it's good for the heart. But don't allow yourself to drink too much of it as it can increase your blood pressure. 
Any type of alcohol can make your blood pressure go up. Although you're still young, it doesn't mean that you're immune to hypertension. 
That said, make sure to avoid alcohol or cut back on booze. You should not drink more than one alcohol a day.