Can I get health insurance with a pre-existing condition? How do pre existing conditions affect my policy? That's what you're going to find out here.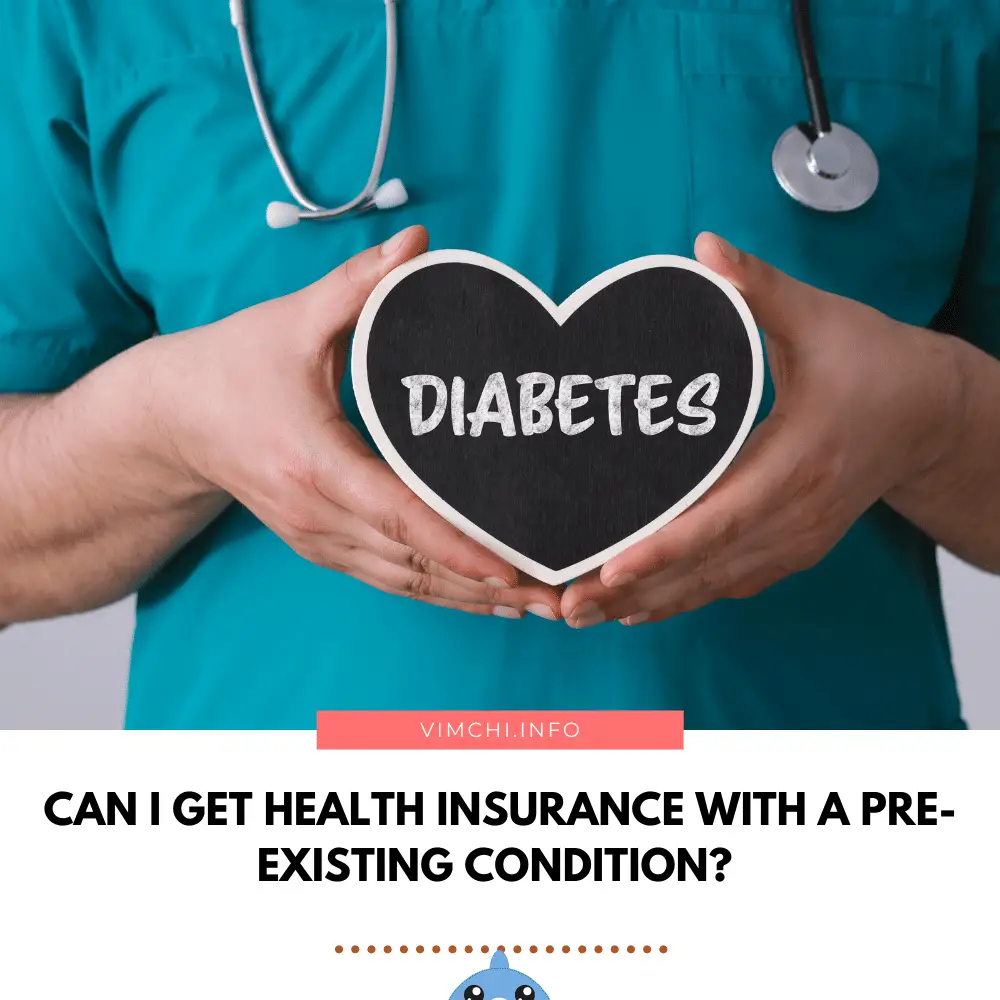 Before we answer those questions, let's first talk about how pre-existing conditions are determined.
Determining Pre-Existing Conditions 
These conditions are health issues that you have been diagnosed with before you enrolled in affordable health insurance. With the passage of the Affordable Care Act (ACA), no insurance company can deny you medical coverage because of your pre-existing condition.
So, can you still get health insurance if you have, say, diabetes or lupus?
Can I Get Health Insurance with Pre Existing Condition 
As mentioned earlier, the ACA prevents any insurance company to deny individuals with pre-existing conditions to obtain health insurance. Furthermore, the ACA prohibits a health insurance company to charge you more because of your pre-existing conditions.
However, if you obtained your health insurance before 2010, then your insurer can deny you coverage. The reason for this is that such a plan doesn't have pre-existing coverage.
Now, if you have health insurance and you start to develop a chronic medical condition while you're enrolled in health insurance, your carrier can't increase your rates. But the yearly premium may still increase. Keep in mind that a lot of factors can affect insurance premiums.
What are Pre-Existing Conditions? 
They are typically chronic illnesses that you have suffered before obtaining your health insurance plan. These illnesses would include cancer, lupus, depression, and epilepsy, among others.
And if you're pregnant before enrollment, then it's a pre-existing condition. But no health insurer will deny you coverage if you get pregnant before you enroll in a health plan. Your coverage will start from the day you have enrolled in a health plan.
Read: Health Insurance for My Kids
Is There a Specific Type of Health Insurance Designed Pre-Existing Conditions?
With the health plan reform, you don't have to choose a plan based on your pre-existing condition. Since no insurer can deny you coverage, you can pick any plan.
However, you must still consider that no health plans are created equal.
Thus, you must still examine every health plan so you can find the one that fits your situation. It's especially true if you have a pre-existing condition.
Because you have a pre-existing condition, you may need medical care regularly. In that case, you must look for a plan with a higher premium so it has a lower deductible.
With this type of plan, you can get adequate coverage while enduring a more predictable cost.
Read: How to Buy Health Insurance for Your Elderly Parents?
Is There a Waiting Period if You Have Pre-Existing Conditions? 
The health reform stops any waiting period for medical plans, especially for those that cover pre-existing conditions.
However, even though there are no more waiting periods, you still have to consider all your health needs when picking the right health plan.
If you have a chronic medical condition, you need frequent care. Thus, choose a plan with better coverage. However, when you talk of better coverage, it typically means a higher premium.
Shopping and Comparing Health Insurance Plans 
Before you even choose to buy health insurance, make sure that you perform a little digging. You can start by comparing plans.
Comparison shopping is your best option so you can see what the available options are. Once you are done comparing plans, you can start buying the plan that you want.
Conclusion 
Can I get health insurance with a pre-existing condition? Yes, you can. Thanks to the health care reform. It's now easier to buy health insurance coverage even if you have a medical condition before purchasing a plan.
If you have life insurance, though, will it cover coronavirus-related death? Find out here.