Herbalife tea is a refreshing tea that you can drink at any time of the day. But what does Herbalife tea do exactly? Is it good for losing weight? Is there a great time to drink Herbalife tea?
We're going to uncover them all here.
But first, let's talk about what it does.
1.) What Does Herbalife Tea Do? 
Herbalife tea is part of a weight loss program. However, you can take it alone.
This tea concentrate contains a high amount of caffeine. And we all know what caffeine does to our body — it jumpstarts the metabolism.
It's one reason you feel revitalized after drinking tea.
Herbalife tea promotes thermogenic metabolic activity, thereby, boosting your feeling of energy. After drinking it, you have all the energy you need to exercise more.
But that's not all it can do.
This tea also contains a significant amount of antioxidants.
Another important benefit of this tea is its role in improving your gut health. It has polyphenols that can maintain a healthy gut because they feed the probiotics.
As a result, the number of good bacteria in your gut will increase.
2.) Are You Stressed Out? 
With your busy lifestyle, it's easy for you to get frustrated. Mild traffic on the road will boil your blood causing you to be cranky.
When you drink this tea, you'll feel calming energy flowing through your nerves. Although it contains caffeine, it won't cause jitters. It's not like when you drink coffee.
The calming energy that it promotes is the result of the caffeine bound to catechins. These catechins are antioxidants that can take longer to break down. As a result, the caffeine content is released in smaller doses.
With the antioxidant content in this tea, you'll experience creative energy that will make you feel calmer and energized.
3.) Is Herbalife Tea Good for Losing Weight?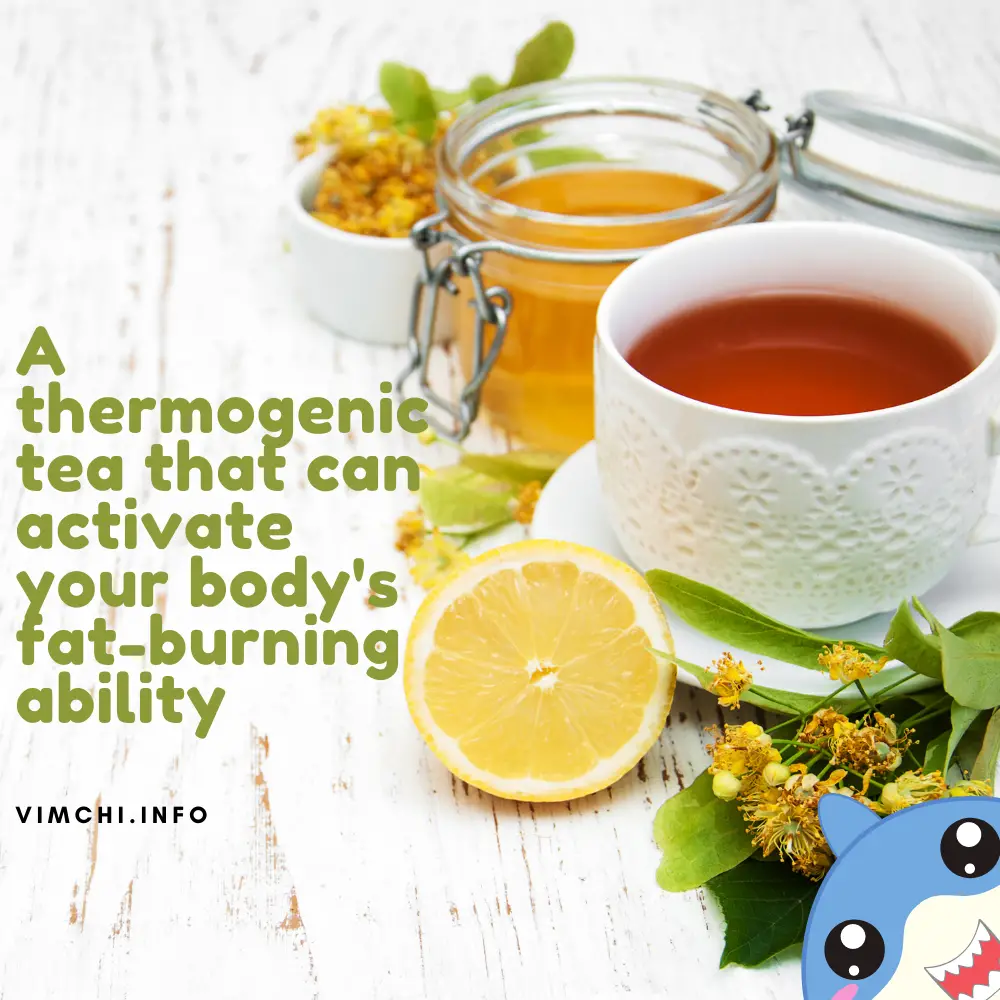 Now, this is a common question of many of you, our dear readers. Can Herbalife tea help you lose weight? Can it really burn belly fat?
As we always say here at Vim Chi, Herbalife tea alone won't help you lose weight. It's not a magic tea that will help you lose weight even if you eat a lot of processed food.
However, it's a thermogenic tea that can activate your fat-burning ability. It's an energizing tea. Thus, you're more motivated to exercise and move more.
It's one reason you should drink it before and after exercise. You'll have the energy to carry out extreme forms of exercise.
Suppressing Appetite
Some people experience that this tea suppresses their appetite. It means that they eat less, leading to weight loss.
Keep in mind that weight loss can only be achieved if you eat less than what your body can burn. That's because weight loss is all about the calories in and the calories out.
And since it can help suppress your appetite, you may want to drink it before eating your meal.
If you follow intermittent fasting, you can drink it during your fasting period. But you must not add milk to it.
However, if your fasting is for a medical reason because you'll undergo a procedure, then you must not drink this tea as it will break your fast.
4.) When Should I Drink Herbalife Tea? 
This tea is like any herbal tea.
It means that you can drink it at any time of the day. However, if you are sensitive to caffeine, you may stop drinking it 4 hours before bedtime.
If you suffer from insomnia, you may want to limit your caffeine intake. Since this tea contains caffeine, you should avoid drinking it in the afternoon.
Many prefer drinking it in the morning, instead of having a cup of Java.
If you have trouble falling asleep at night, try these natural remedies to help you sleep.
5.) Does the Herbalife Tea Work? 
It depends on your goal.
If you wish to lose weight, then this tea may help you achieve your weight loss goal. But drinking this tea alone won't budge the weighing scale.
You still need to eat the right food and exercise regularly. It triggers your body's fat-burning ability.
But it'll be for naught if you continue eating sugary food.
This tea also works in helping your body burn belly fat, only if you reduce your calorie intake and increase your physical activities.
If you wish to lose weight with Herbalife tea, you might want to consider intermittent fasting or eating one meal a day (OMAD).
These two types of fasting will help you reduce your calorie intake, thereby, promoting weight loss.
To ensure that IF works for you in helping you lose weight, you may wish to start the shorter form of fasting. You may begin a 12-hour fast before increasing the fasting time, like 16 hours.
Once your body has adapted to fasting, you can try one meal a day or OMAD.
Then, after OMAD, you may try alternate-day fasting. However, eat-stop-eat fasting is an extreme form of fasting and it's reserved for individuals who have tried years of fasting.
It's also not ideal for diabetics and people suffering from chronic diseases, like heart condition, cancer, etc.
Conclusion 
What does Herbalife tea do? It offers a lot of benefits, such as suppressing appetite, boosting your energy, and burning your belly fat, among others.
To get to know more about this tea, you may wish to know about how it can burn belly fat.
Is this tea good for diabetics? We've also answered that here.