When I served Herbalife tea to my friend, she asked, "Is Herbalife tea good for diabetics?" I said, "Hmmm, I think so, considering the sugar content of this tea."
But why did she ask that question?
Herbalife tea doesn't taste bitter, unlike other herbal teas that she's used to drinking.
But is Herbalife tea good for diabetics considering that it doesn't have a bitter taste?
That's what you'll find out in this post. You'll also know how much sugar is in this tea and the other teas you can drink to manage your blood sugar.
So, let's dive in.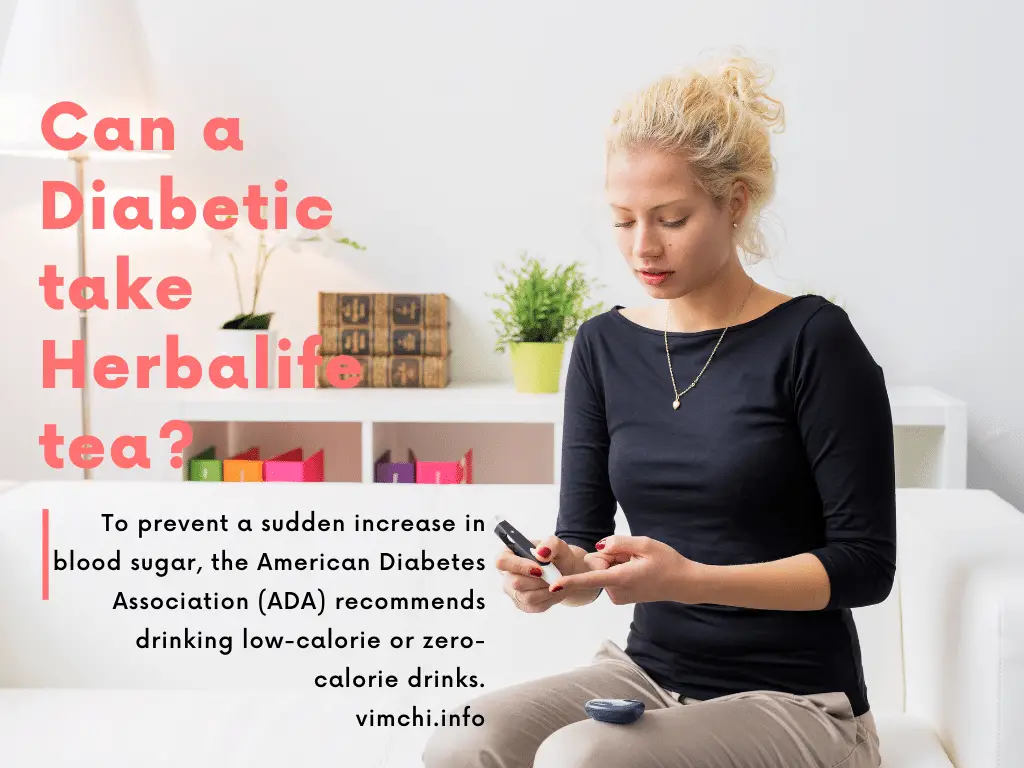 Is Herbalife Tea Good for Diabetics? Can a Diabetic take Herbalife tea? 
I don't see any reason why you can't drink Herbalife tea if you're diabetic.
Indeed, having diabetes requires you to be careful with what you're eating and drinking. You must know how much carbs in the food or drinks before ingesting them.
To prevent a sudden increase in blood sugar, the American Diabetes Association (ADA) recommends drinking low-calorie or zero-calorie drinks.
Is Herbalife tea a zero-calorie drink? It's not.
But per serving is only 5 calories. Thus, it still meets the ADA recommendation of taking a low-calorie drink.
However, even though it's a low-calorie beverage, you must still drink it in moderation.
You should also avoid adding milk or sugar to it.
This leads us to the next question.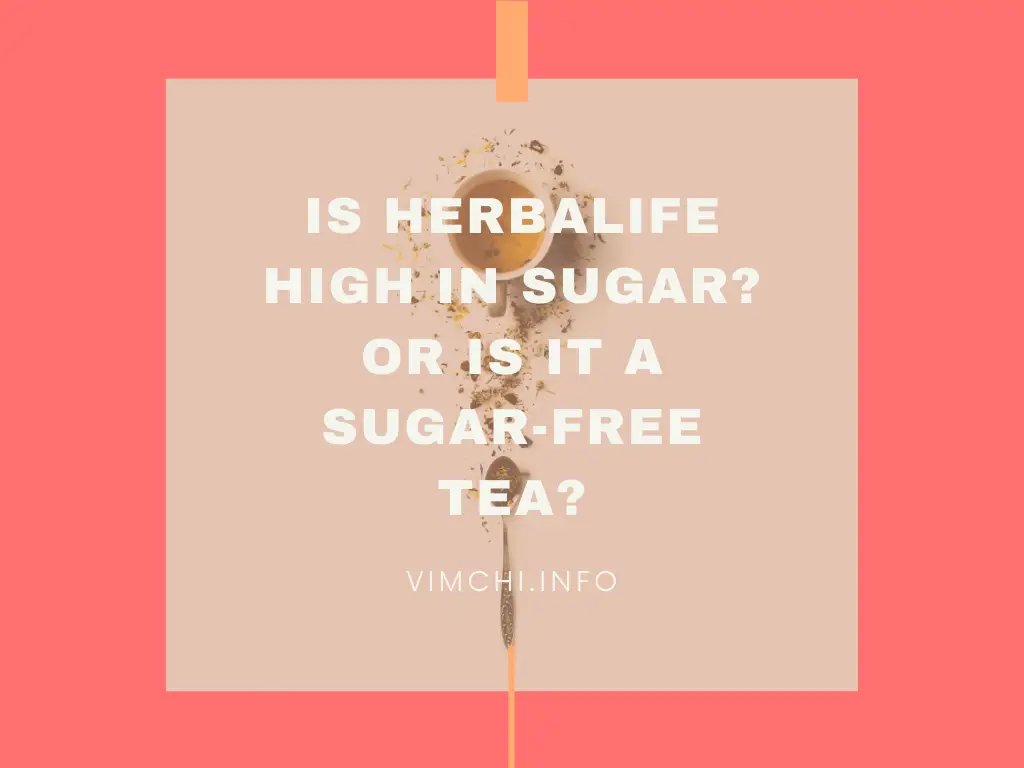 Is Herbalife high in sugar? Is Herbalife Tea Sugar-free? 
Herbalife tea contains no sugar. However, it has sucralose, which is a sugar substitute.
Furthermore, per serving of this tea contains 1.3 grams of total carbs. That's why you must drink it in moderation.
When you have diabetes, you need to manage your carb and sugar intake. But it doesn't mean that you can't eat sweets.
The number of sugars that you can take will depend on your activity levels and other factors. Your doctor will help you devise a diet plan that suits your needs.
For diabetes, a healthful meal plan consists of moderate salt and sugar, and limited saturated fat.
Some foods may be sugar-free. But they can still contain calories that can affect your blood sugar levels.
In the case of Herbalife tea, there's no sugar content. But it has 1.3 grams of total carbs and 5 calories per serving.
Your doctor will tell you that you must not focus on the total amount of sugar in a beverage.
Rather, you must consider the total amount of carb in it. The reason for this is that any type of carb can affect your glucose levels.
Before drinking Herbalife tea, though, you need to consult your physician first.
Even though Herbalife tea is safe, you must follow your physician's diet plan.
Can Herbalife Tea Prevent Diabetes?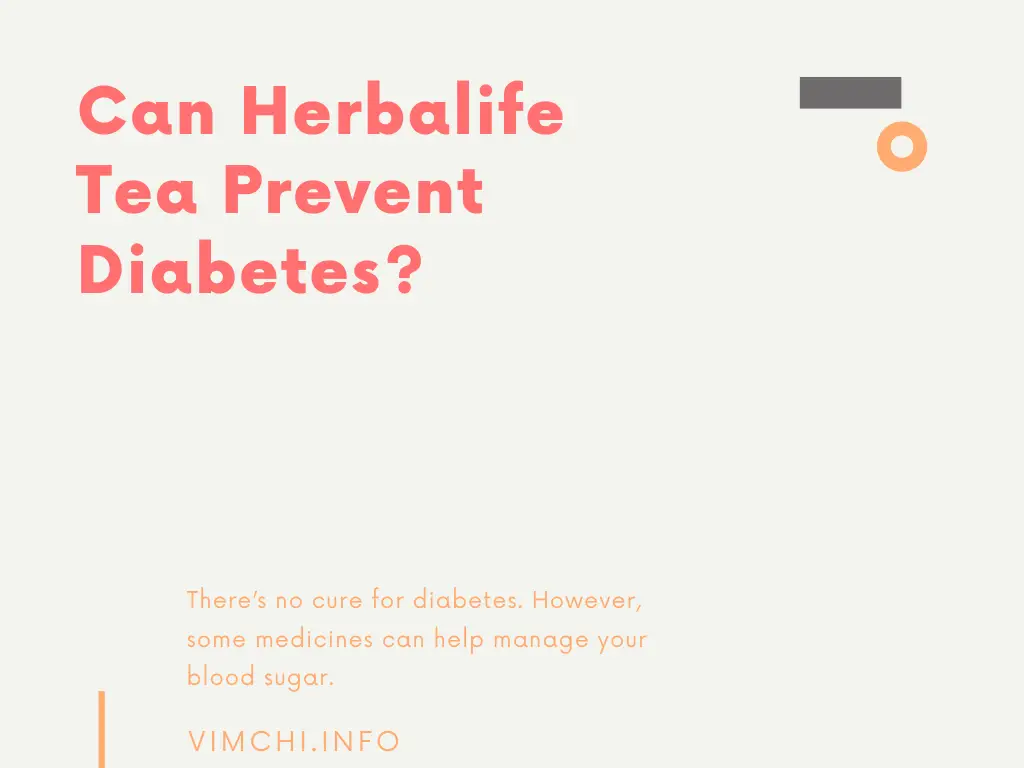 Herbalife tea isn't a medicine. Thus, it can't treat, cure, or prevent any disease. And in this case, it can't prevent diabetes.
Even though I drink Herbalife tea, I'm against those distributors who market/promote Herbalife products, inducing Herbalife tea, as a cure or prevention.
Keep in mind that there's no cure for diabetes. However, some medicines can manage your blood sugar.
You can only prevent diabetes if you choose to follow a healthy diet. It means that you need to consume a balanced diet and limit your intake of processed foods.
You should also quit smoking and alcohol intake.
And don't forget to exercise regularly.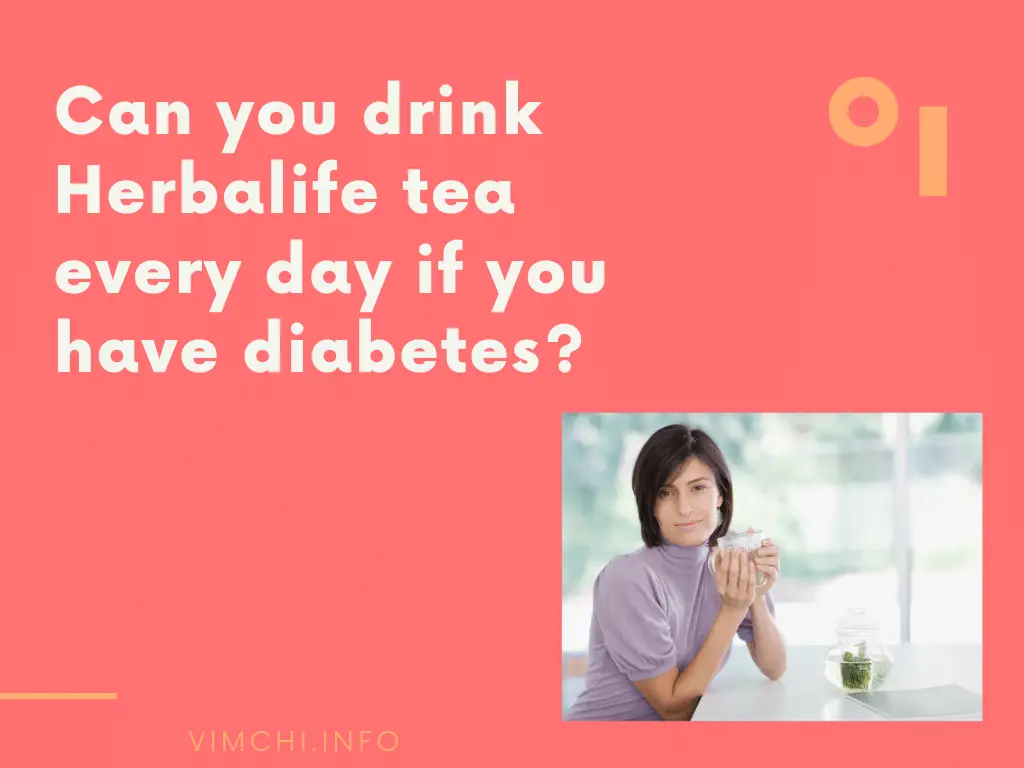 Can you drink Herbalife tea every day if you have diabetes? 
Herbalife tea is low in sugar content. Its total carbs content is only 1.3 grams.
Hence, it may be safe for your condition.
But if you drink it 20 times a day, then the total carbs in it can easily add up to your recommended daily sugar intake.
In that case, a cup of Herbalife tea may be safe. But ask your doctor about it.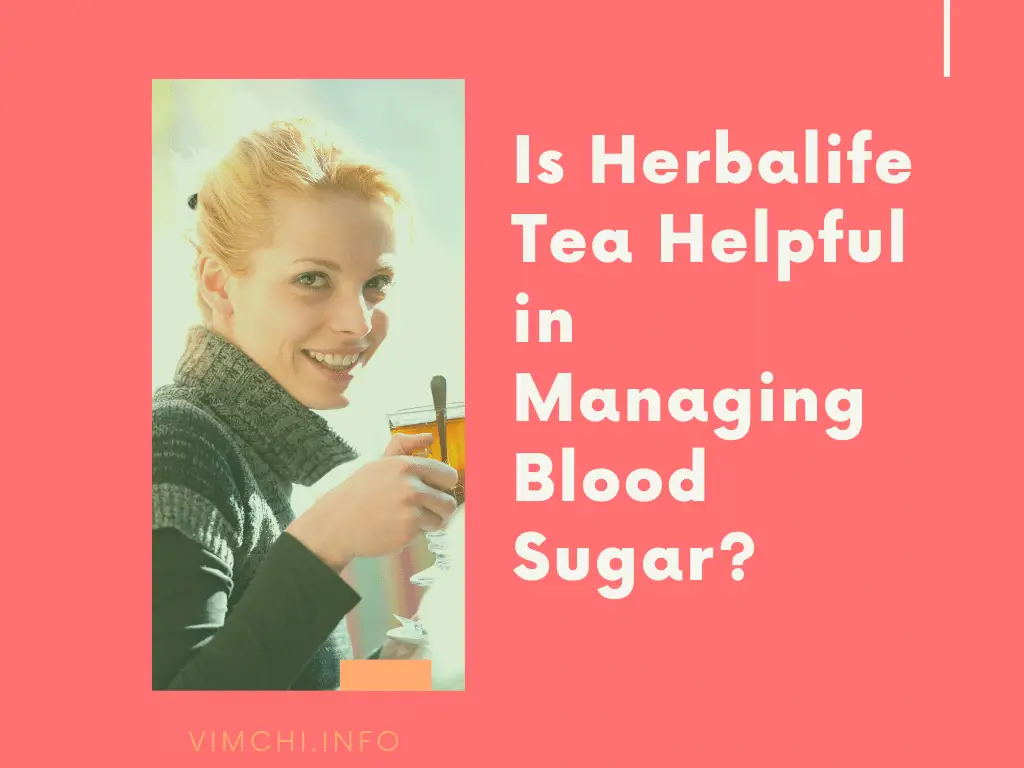 Is Herbalife Tea Helpful in Managing Blood Sugar? 
Herbalife tea contains green tea. Several studies proved that this tea has the potential to control diabetes and improve insulin sensitivity.
However, scientists couldn't verify how it works. But they believe that the catechins in the tea are responsible for those benefits.
In Japan, people consumed more than six cups of green tea a day and they were less likely to develop type 2 diabetes compared to people who were taking a cup per week.
Another study also showed that those who consumed this tea for 10 years had smaller waist circumferences. They also had lower body fat levels.
Green tea might have contributed to their reducing obesity risk.
In that case, green tea has the potential to prevent diabetes.
But that's not all, green tea consumption could help blood sugar level management. A review showed that consuming green tea could reduce fasting glucose levels.
For a list of the important ingredients of Herbalife tea please click here.
Other Teas to Manage Blood Sugar 
Hibiscus tea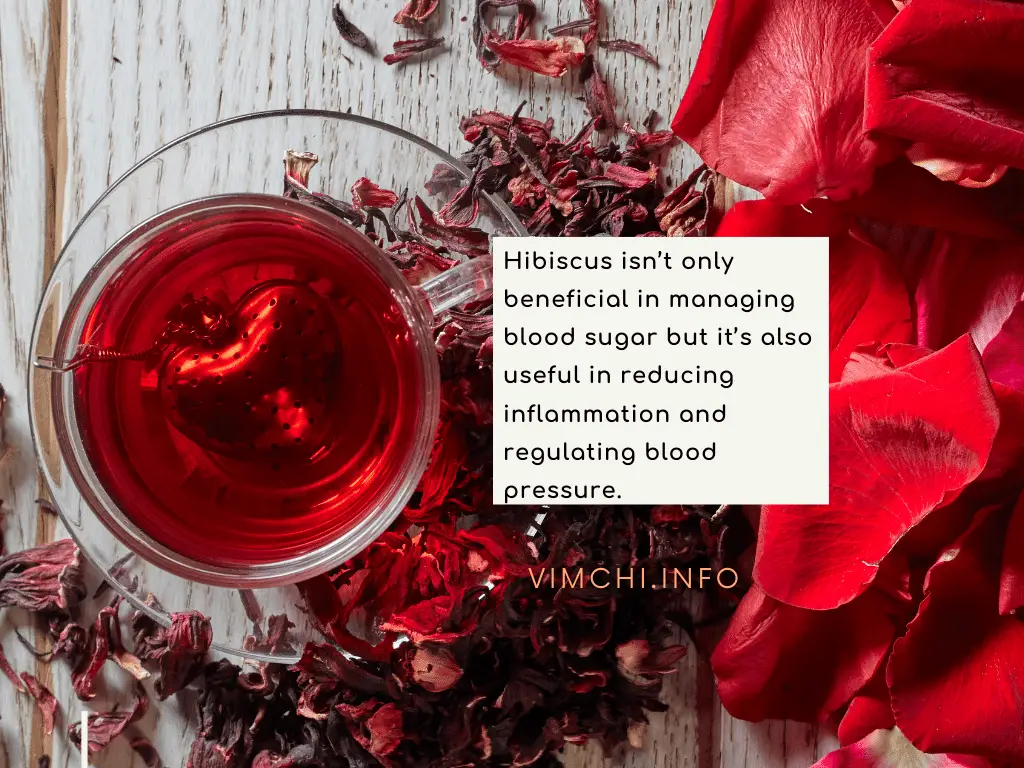 It's a sour tea that contains powerful antioxidants. Hibiscus isn't only beneficial in managing blood sugar but it's also useful in reducing inflammation and regulating blood pressure.
In addition to diabetes, you may also be suffering from high blood pressure. It's common. More than 73% of Americans with this condition are hypertensive.
Black tea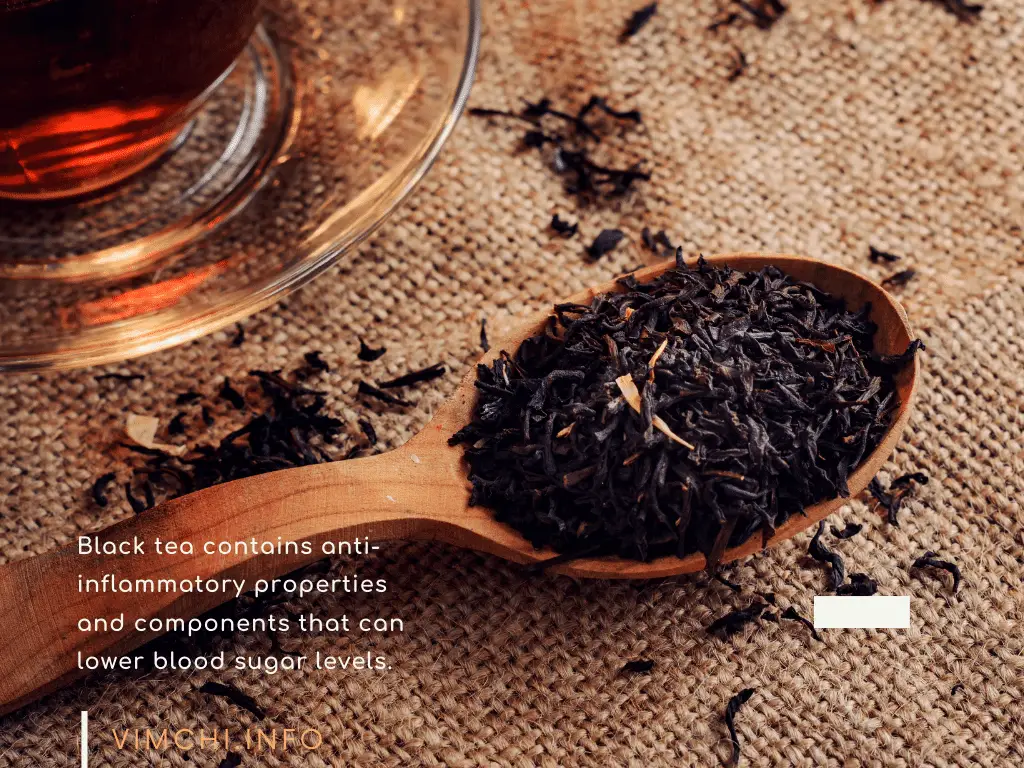 This tea also contains anti-inflammatory properties. Plus, it has components that can lower blood sugar levels.
In various animal studies, scientists discovered that black tea can interfere with the absorption of carbs. It suppresses some enzymes to keep your blood sugar in check.
Human studies showed the same benefits. However, scientists couldn't figure out the definite mechanisms as to how black tea becomes beneficial for lowering blood sugar levels.
If you wish to reap its benefits, you need to take up to 4 cups of this tea a day.
Turmeric Tea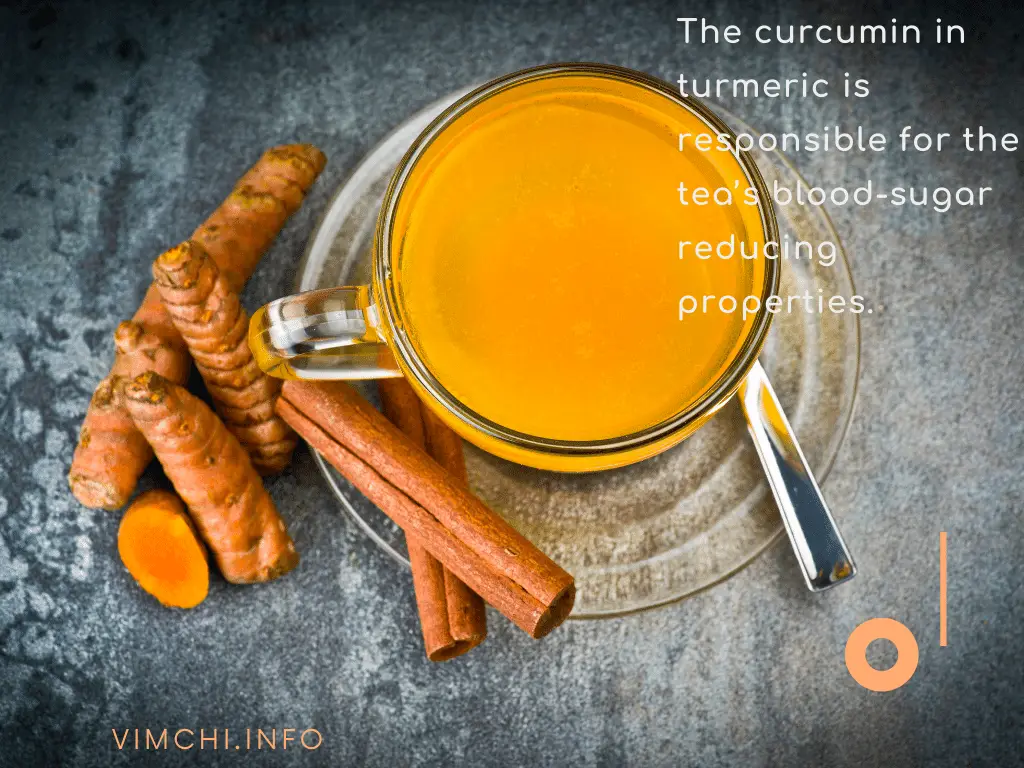 It's a vibrant spice that offers anti-inflammatory and anti-oxidant properties.
The curcumin in turmeric is responsible for the tea's blood-sugar reducing properties.
In this study, it showed that curcumin could reduce blood sugar.
Tea and Diabetes 
Herbalife tea and herbal teas may improve your diabetes. But you must take them in a way that they can help in regulating your blood sugar levels.
In that case, you must avoid adding sugar or honey to it. Unsweetened tea is your best option.
Conclusion 
Herbalife tea is good for diabetics, only if you take it in moderation. You must talk to your doctor about it. Show your physician the nutrition label of Herbalife tea so he can assess whether or not it's good for you.
But keep in mind though that many doctors don't recommend Herbalife tea and other teas to their diabetic patients.
If you are fasting intermittently, you might wonder if drinking Herbalife tea can break a fast. We have the answer for you here.
Over to you. Do you drink Herbalife tea even if you're diagnosed to have diabetes?