If you were to choose, which is better OMAD or ADF?
OMAD (one meal a day) and ADF (alternate day fast) are two extreme fasting methods. They're also powerful. But they're not for the weaklings.
Both methods can help you lose weight if you do them correctly. But which method can offer better results?
Let's dive in.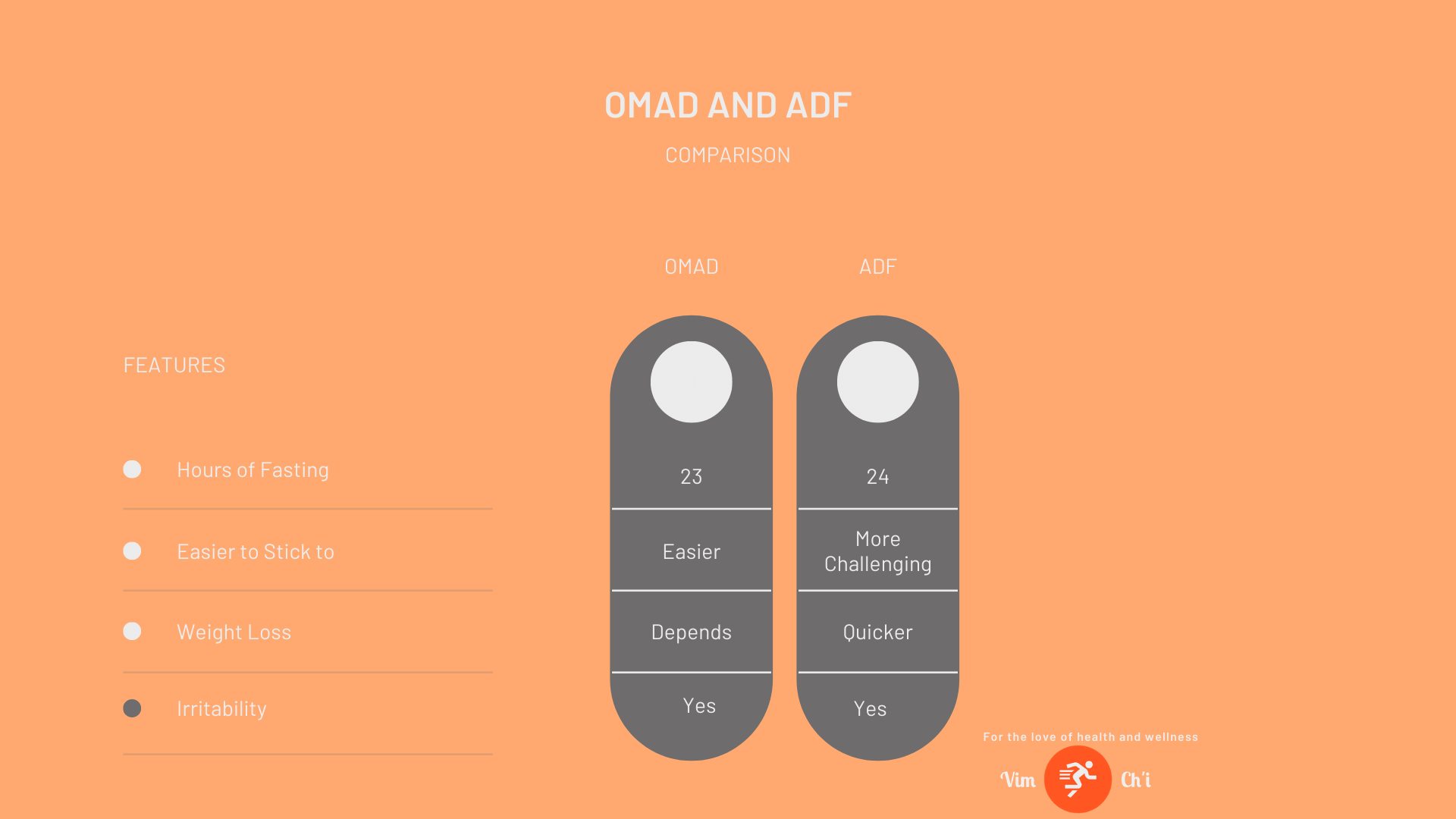 Which is Better OMAD (One Meal a Day) or (Alternate Day Fast)? 
With OMAD, you have one eating period and you'll fast for 23 hours.
ADF, on the other hand, is a stop-eat-stop method. It means that for 24 hours, you won't eat anything. You'll only eat the following day.
Which one is better will depend on your goal. Alternate day fasting may help you lose more weight because you won't eat anything for 1 day.
Then, during your non-fast days, you can eat more than 500 calories. You can eat anything.
Unfortunately, it's harder to stick to than OMAD.
Keep in mind that if you can't stick to it, then your effort will be pointless. In other words, you won't be consistent.
If you want to lose weight, you need to stay on track. You must focus on consistency.
Now, if you can't stick to ADF every week, then you may not achieve your weight loss goal in a month or a year.

OMAD and ADF: Which One is Better in Preventing Binge Eating? 
It's a common issue among those who follow these fasting methods — binge eating. Many people find it easier to control their appetite when they do ADF.
That's because they know they can eat anything on the non-fast day.
OMAD, on the other hand, will require you to squeeze in the calories in your one-hour eating period.
You're more likely to overeat because, in your mind, you know that you won't be eating for 23 hours.
Which One is More Socially Acceptable: OMAD or ADF? 
OMAD is easier to fit in your eating schedule if you're invited to parties or dinner with friends or family than ADF.
For instance, if you have a family dinner scheduled for tomorrow, you can adjust your eating window. If your eating period is in the morning, you can change it to dinner time so you can dine with your family.
But when you do ADF, you may need to cancel your dinner date with your family or prolong your fast.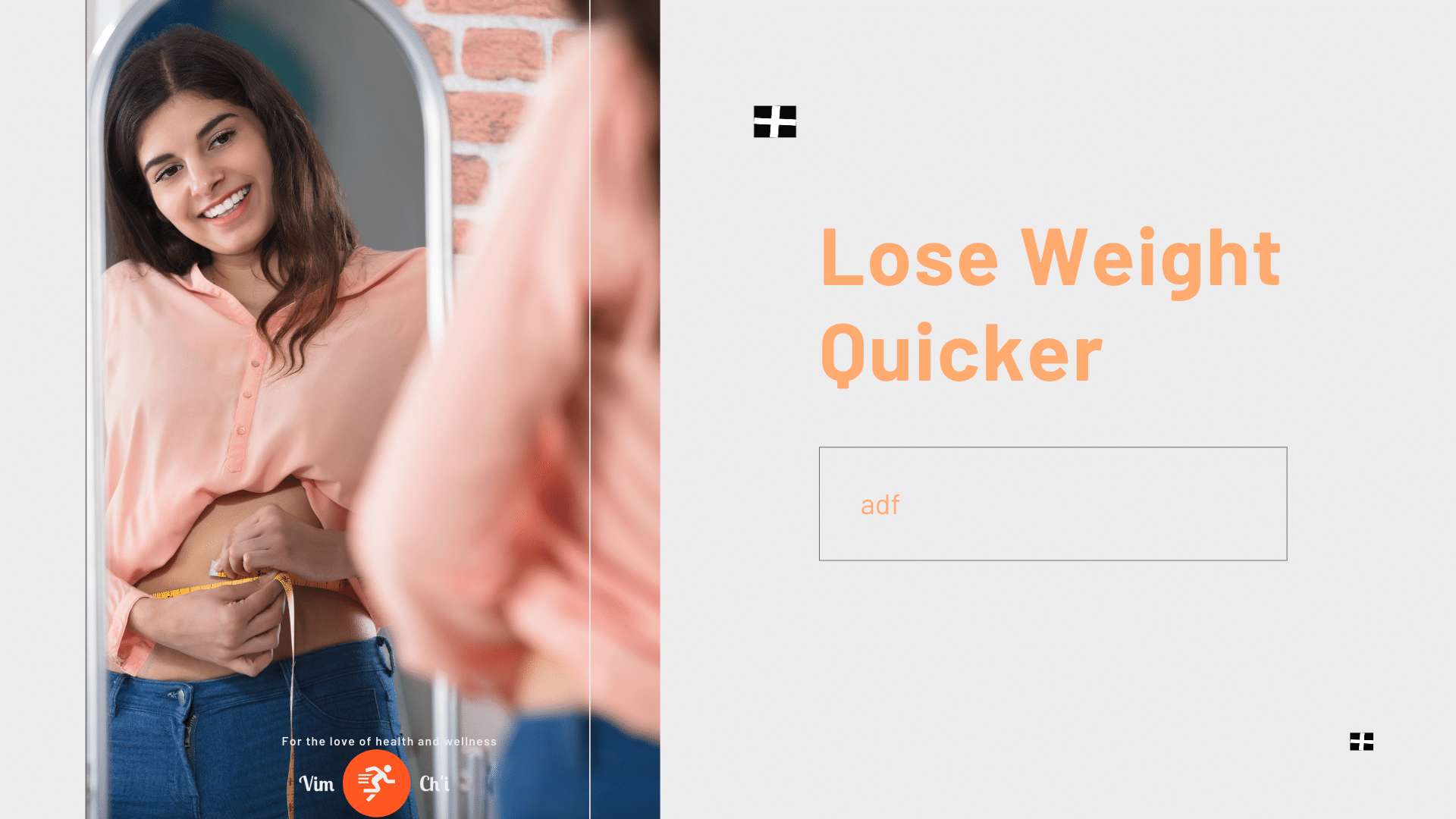 Which One is Better in Helping You Lose Weight Faster: OMAD or ADF?
This is tricky.
As mentioned earlier, if you don't do them correctly, you can still gain weight or you won't lose any weight at all.
However, between OMAD and ADF, the latter is better because it can help you save a lot of calories.
If during the eating period, your recommended calorie intake is 2000, you can save 6,000 calories per week with ADF by not eating 3 times a week. That's a lot of calories that can boost your weight loss goal.
In this study, volunteers lost more weight than those who were following a low-calorie diet. Even though volunteers ate 30% more on their eating days, they still lost more weight.
Also, you'll have better control of your hunger with ADF.
It's an easy regimen. However, it'll be more challenging.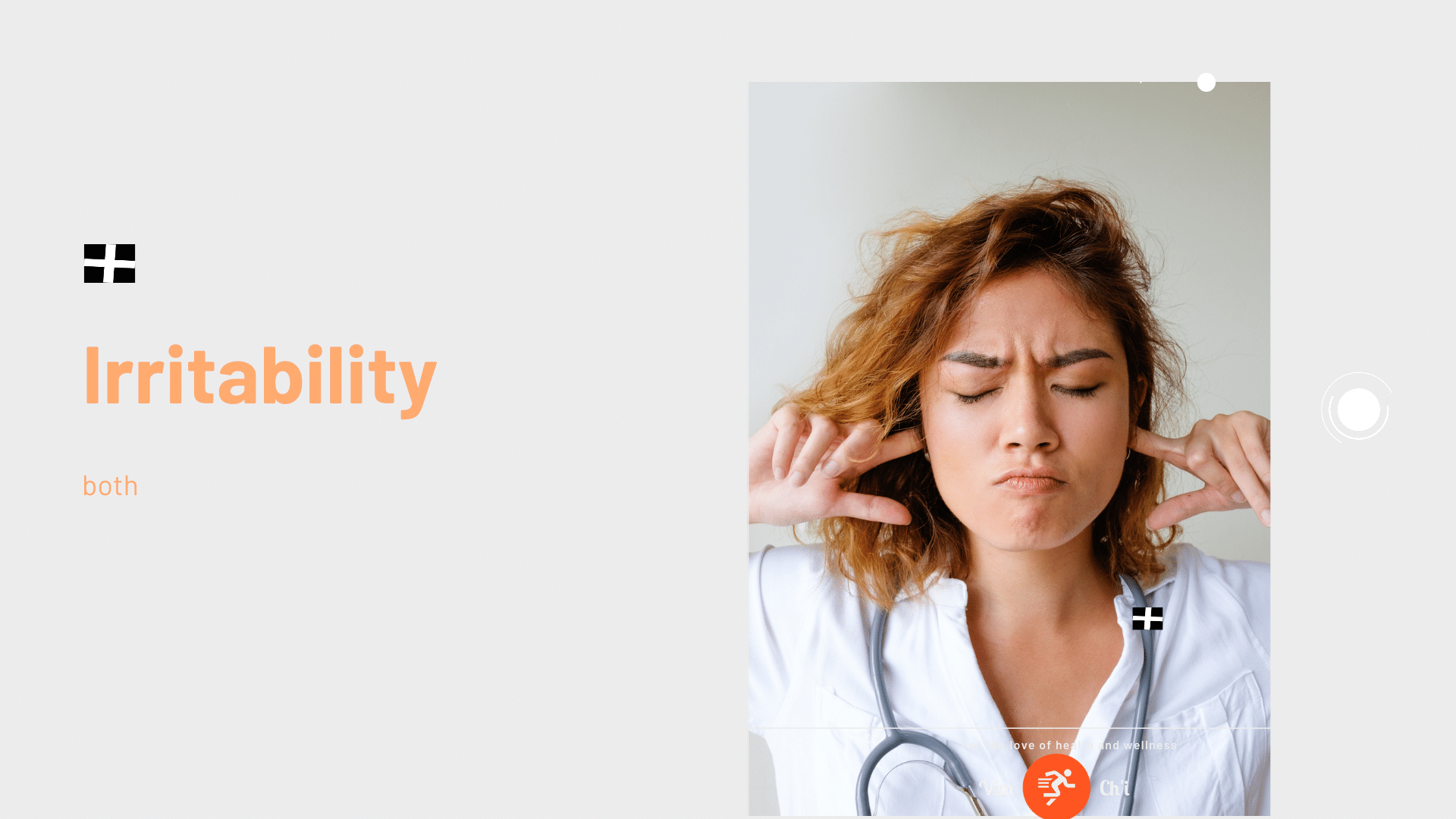 Which One Will Make You Feel Irritable? 
All types of fasting will make you feel irritable. Even if you do an 8-hour fast and you're not used to it, then you'll easily get annoyed.
However, if you get used to fasting, you can control your hunger and your irritability.
What's the reason for irritability during fasting?
The lack of food can trigger your blood sugar to dive. And low blood sugar can cause irritability.
If you use fasting to help you control your sugar or withdraw from it, then it'll be a lot easier for you to go through the day without getting easily irritated.
The lack of food will also ruin your concentration. However, if you're consistent with your fasting, you'll feel less hungry as time goes by.
It's all about allowing your body to get used to your habit of fasting.
Which One Offers Better Health Benefits: OMAD or ADF? 
They offer the same health benefits.
Without food, several things can happen in your body.
For instance, your body starts one of the cellular repair processes. It also changes your hormone levels to ensure your stored body fats are more accessible.
The insulin levels in your body will drop significantly. It then results in fat-burning mode.
Furthermore, your human growth hormone will also increase five times. This hormone can help with fat burning and muscle gain.
Fasting also triggers cellular repair processes, including the elimination of water material from cells.
It also protects you against diseases because it triggers changes in several genes and molecules.
With lower insulin and higher HGH, your body is in the fat-burning mode because these two factors can help increase body fat breakdown.
Both ADF and OMAD can boost your metabolic rate.
Which is Harder to Follow OMAD or ADF? 
They're both challenging to follow. You can't just start eating one meal a day tomorrow without first trying short-term fasts.
It's also the same with ADF.
In other words, you need to allow yourself to get used to simple fasts before you do the extreme fasts like OMAD or ADF if you wish to stick to it.
If you decide to go with OMAD or ADF, you need to increase your willpower.
The key here is to tell yourself that you can do it.
And if you feel hungry but you still have two more hours to fast before you can eat again, you can drink water or non-caloric beverage.
You may also eat low-calorie food. It will break your fast, though. But if you want to train yourself to fast for a longer period, then it may still help.
Plan What You Eat 
One of the reasons many fail to complete intermittent fasting is that they don't plan what they eat. They just open their pantry and find anything that can break their fast.
This is wrong.
Make sure to stock your fridge with healthy options. And if you want to indulge, you must know what food you eat and set a limit in advance.
Keep in mind that a pre-planned strategy can double your chances of success.
You should also keep yourself busy. If you always think about food, your craving will increase. The next thing you know, you're sitting in your chair, eating pizza.
However, if you keep yourself busy, you're allowing your mind to be busy. And if your mind is occupied, it can help strengthen your willpower.
To keep yourself busy, you must find tasks that let you be creative. You may go for a long walk or spend time with your family or friends.
Avoid Stress 
It's one of the reasons you can't stop craving sugary food. Stress affects your mental capacity.
In other words, it lowers your willpower to avoid eating.
You should find activities that don't involve eating. Self-care can help you resolve your stress levels.
Meditate to keep you at ease. Get a massage. Start doing yoga. Or listen to classical music.
And to help you avoid temptation, you must donate unhealthy options that will tempt you to break your fast.
Unfortunately, it's harder to do if your kids or spouse aren't fasting.
Instead of throwing away those unearthly options, you can try to place them in an area that you can't see.
In that case, when you open your pantry, you won't see them and be tempted to eat them.
Mindfulness, OMAD, and ADF 
You can complete your fast successfully and constantly if you have the willpower to do it. But it's easier said than done.
However, if you start practicing mindful eating, you'll have more willpower to complete your fast.
When you practiced mindfulness, you'll be more aware of what you are doing. During your eating period, you can savor the food that you eat and enjoy every bite.
Cheating on Your Diet 
It happens to all of us. However, cheating on your diet typically happens if you don't plan what you eat.
When you did cheat, avoid beating yourself up. Just move on.
Don't punish yourself by fasting for 48 hours, undereat, or overtraining.
Always remember that a day of unhealthy eating won't ruin your goal. It also won't affect your weight.
In that case, it's okay to cheat, but not every day.
Conclusion 
So, which is better: OMAD or ADF? It depends on your preference though. If you wish to lose weight quicker, then ADF is your better option.
Both fasting methods help achieve your health goals. But they're also both tricky to do.
The better option is the one that allows you to stick to it for a longer period. Remember that intermittent fasting isn't a short-term goal. Rather, it can be your lifestyle if you do it right.
Over to you.
Which type of intermittent helped you better in achieving your weight loss goal? ADF or OMAD? Please leave your thoughts in the comment section below.