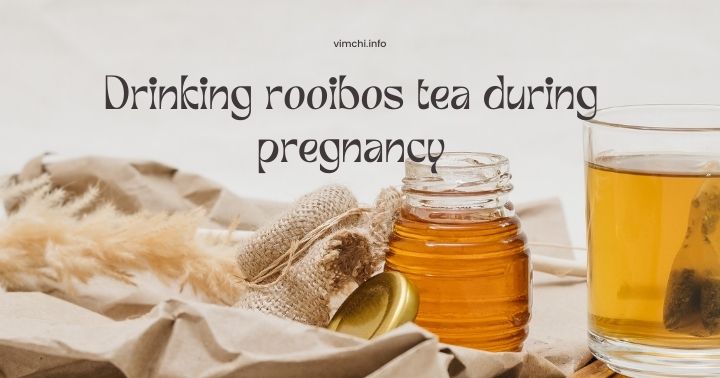 Rooibos tea contains antioxidants that may benefit pregnant women and their babies. The tea also helps reduce morning sickness.
It's one reason Jennifer loves it. She's in her second trimester. It's the only tea she drinks in the morning because it's caffeine-free and pregnancy-safe.
Jennifer used to drink espresso in the morning from Starbucks and another cup of latte in mid-morning.
However, she knows that caffeinated drinks aren't ideal for pregnant women.
So, she chose this caffeine-free alternative. How does she prepare it?
Read: What is Sleepytime Tea?
How Jennifer Makes Rooibos Tea While Pregnant? 
Here are three tips to make the most out of this delicious beverage.
1.) Make Hot Rooibos Tea 
Rooibos is an herb native to South Africa. It contains antioxidants called polyphenols, which are believed to protect against cancer and other diseases. In addition, rooibos tea helps reduce stress and anxiety.
Although this tea can be enjoyed hot or cold, it's a common belief that drinking hot tea offers emotional benefits.
But how hot is too hot? Keep in mind that drinking it too hot may lead to esophageal cancer.
What is the ideal temperature for rooibos tea?
You want your tea to be below 150°F. This is the ideal temperature that prevents damage to your mouth, tongue, or throat while maximizing the benefits of the tea.
However, the brewing temperature is different. For rooibos tea, you would want to use a whistling tea kettle to heat the water for the beverage. But before you pour it over the tea, let the hot water cool a bit first. Or you can use a thermometer to check the water temperature.
If you want to get the perfect water temperature, you may use a water boiler. But opt for the one with a variable temperature setting.
Another thing to consider is the steeping time. The longer you steep it, the stronger the brew will be. However, it may also result in a bitter flavor because some of the tea's compounds are released later on in the process.
Jennifer likes a bitter flavor so she steeps her rooibos tea for 3 minutes.
However, if you don't like drinking bitter tea, you can steep it for a shorter period to extract many of its volatile compounds. They make up the aroma and flavor without bitterness.
If you're new to drinking rooibos tea, The Tea Recipe Book is a good read. It's the perfect book that lets you celebrate various flavors of tea and learn how to make tea drinks at home.
The book includes 50 recipes, including how to make a hot chocolate chai and a glass of Thai bubble tea. You can also learn the best steeping time and the number of leaves to add to make a perfect cup.
Read: How to make a rooibos tea?
2. Add honey to taste.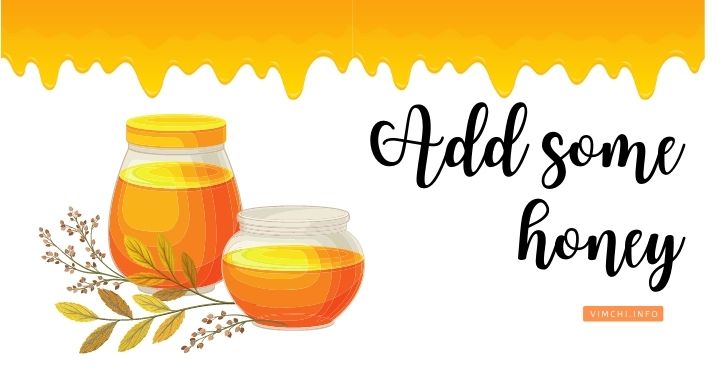 If you're looking for ways to make the most out of rooibos tea while pregnant, try adding some honey to your cup. This will help sweeten the flavor and give you more energy.
Honey is a better choice than sugar. That is if you want to sweeten your tea. Using honey could change your favorite blend.
The makeup of honey is different from sugar. Even though they both have glucose and fructose, honey contains less of these sugar components.
Furthermore, honey contains a high amount of vitamin C, which is good for you and your baby. It's also rich in antioxidants to maintain a healthy gut.
But keep in mind that adding too much honey is still bad enough for you. There's no right flavor ratio when it comes to sweetening this tea with honey.
Jennifer loves to add a teaspoon of honey to her rooibos tea. In addition to honey, she also adds a dash of ginger and cinnamon to liven up her beverage.
Read: How to make a perfect tea bomb?
3. Enjoy it with Your Family and Friends 
Nothing is more soothing and reassuring than a hot cup of tea. And if you're pregnant, sometimes you feel depressed.
It's a normal feeling because your body goes through a lot of changes. The stress caused by the changes can lead to depression.
Thus, it's a good idea to have tea with your family and friends once a week. When they come over to visit, serve some hot rooibos tea.
Or you can go to a coffee shop that serves this type of tea. Don't opt for black tea, though because it is high in caffeine.
It also reduces cortisol levels so you'll feel relaxed after a cup of rooibos.
Although this tea can help you cope with the daily stresses associated with pregnancy, you may want to limit your intake. Indeed, it's caffeine-free.
But too much of a good thing is still bad enough.
Talk to your doctor about tea consumption during your pregnancy. There's a good chance he'll recommend it but with limitations.
A cup of rooibos tea per day may be safe. It won't harm your unborn child. But don't go overboard.
Rooibos tea is indeed safe during pregnancy. But not all teas are safe while still carrying your unborn child.
Here are the teas you might want to avoid during pregnancy:
Matcha
Oolong
Black tea
Chai
White tea
Each of these teas contains caffeine, which can cross the placenta. Keep in mind that your unborn child's liver is still immature it can break down caffeine.
A study suggests that infants exposed to caffeine during pregnancy have a higher risk of being born preterm. However, it doesn't mean that when you drink caffeinated beverages each day, your child will be born with birth defects or preterm.
You can still drink it but limit it to a maximum of 300 mg a day. However, your body may be more sensitive to the effects of caffeine.
Drinking caffeinated-free tea is the more ideal option. Since rooibos tea is free of caffeine, it is safe for you.
Summary 
Rooibos tea is safe during pregnancy. You can drink it hot and add some honey to sweeten it. But don't add too much sweetener as it is bad for you.