Hello, it's Erliza. Stomach ulcers can cause stomach pain and a lot of discomforts at night. Without treatment, the pain can get worse. In this article, let's explore how to sleep with a stomach ulcer so you can improve your sleep.
Sleep with a Stomach Ulcer: How to Sleep Better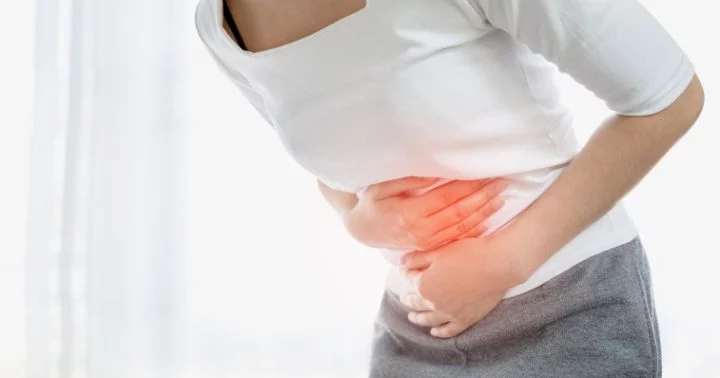 To maintain GI tract health, you need an adequate amount of sleep. Unfortunately, if you have stomach ulcers, your sleep quality is affected. But poor sleep can worsen your ulcer.
But how can you sleep at night when you're in pain?
Two sleeping positions can improve your sleep.
Elevate the Head to Reduce Acid Reflux
This will help with acid drainage. It also decreases stomach compression while reducing acid reflux.
Now, the question is what is the best way to elevate your head?
You can use pillows. Or opt for this wedge pillow designed for people with GERD.
As an Amazon Associate, we earn from qualifying purchases.
Another option is to adjust your bed by raising its upper portion to give a better posture when sleeping at night.
Either option will help. (For me, I prefer using a wedge pillow).
Elevating your head helps your body move the acid out of the stomach. Thus, there'll be less acid in the stomach to disturb your sleep.
According to this study, bed head elevation could improve sleep quality in more than 50% of the patients suffering from heartburn because of decreased acid exposure.
Another reason sleeping on the back lets you sleep better at night is that it reduces pressure on your stomach.
When you sleep on your right side, the weight of your body compresses the stomach. Thus. It puts pressure on the sores causing pain.
It also increases the backflow of acid.
Sleep on Your Left to Facilitate Gastric Clearance 
This is ideal if you have back pain that worsens when you lie on your back. And if you are pregnant with an ulcer, then this sleeping position is ideal.
But don't sleep on the right because it can only worsen the pain.
Keep in mind that the stomach is at the left of your esophagus. When you sleep on your right side, the content of your stomach will flow back to the esophagus.
Sleeping on the left side works in your favor because it facilitates gastric clearance. It doesn't compress the digestive system.
To further improve your sleep, you can place a pillow between your legs.
If you're pregnant with peptic ulcer left-side sleeping is ideal.
You can't sleep on your back when you're in the third trimester. The reason for this is that you're increasing the risk of decreased blood flow.
And because you can't sleep on your stomach, the most ideal position is to sleep on your left side.
Why Do Stomach Ulcers Hurt More at Night?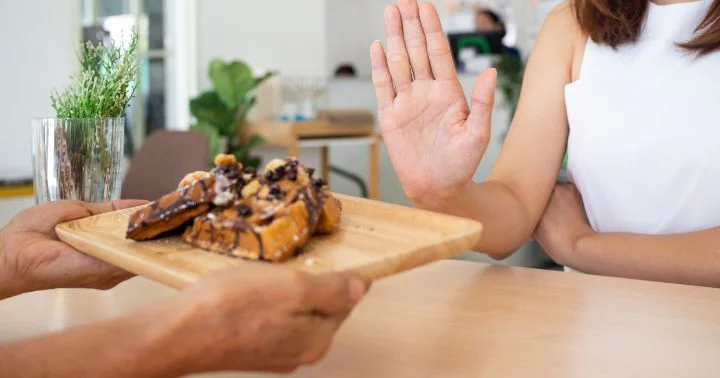 The main reason is the pressure on the stomach when you lie down.
That's why you should not eat late at night. Instead, eat 3 hours before going to bed. Don't lie down immediately after eating.
Gravity helps gastric clearance. But this effect is gone when you're sleeping.
Without "gravity," the acid and food will stay in your stomach for a lot longer. They irritate the ulcer causing pain.
What you eat before bedtime will also affect the outcome. You must avoid snacks, caffeine, and alcohol. They just worsen the outcomes.
The size of your meal is just as important. The larger the meal, the longer it stays in your stomach.
For that reason, health experts recommend having a light meal before bedtime.
Avoid Taking NSAIDs
They are pain relievers. But they can decrease the production of prostaglandins, which are vital in protecting the stomach lining from the acid effects.
If possible, minimize their use. Opt for alternative options.
Your doctor may recommend the use of proton pump inhibitors, such as omeprazole. They can help in the production of stomach acid,
However, reducing stomach acid production has some adverse effects. That's why you should avoid taking it for more than a month.
Talk to your doctor about it.
Treat Your Infection 
Stomach ulcers are caused by H. pylori. It's a bacterium that infects the stomach lining. This infection is resistant to traditional treatment. Hence, your doctor will treat you with triple therapy for 14 days.
Don't Smoke 
Smoking has no positive effects on your body only negative. In addition to hastening the signs of aging, smoking also affects your stomach lining.
The substance in the cigarette increases stomach acid secretion. It also delays gastric emptying. It also impairs blood flow.
Reduce Stress
There's no evidence that anxiety or stress can cause an ulcer. However, it can worsen your symptoms.
Stress will slow down your recovery.
Takeaway 
How to sleep with a stomach ulcer? You can sleep better even with a stomach ulcer when you choose to sleep on your back with your head elevated. Or you can sleep on your left side.