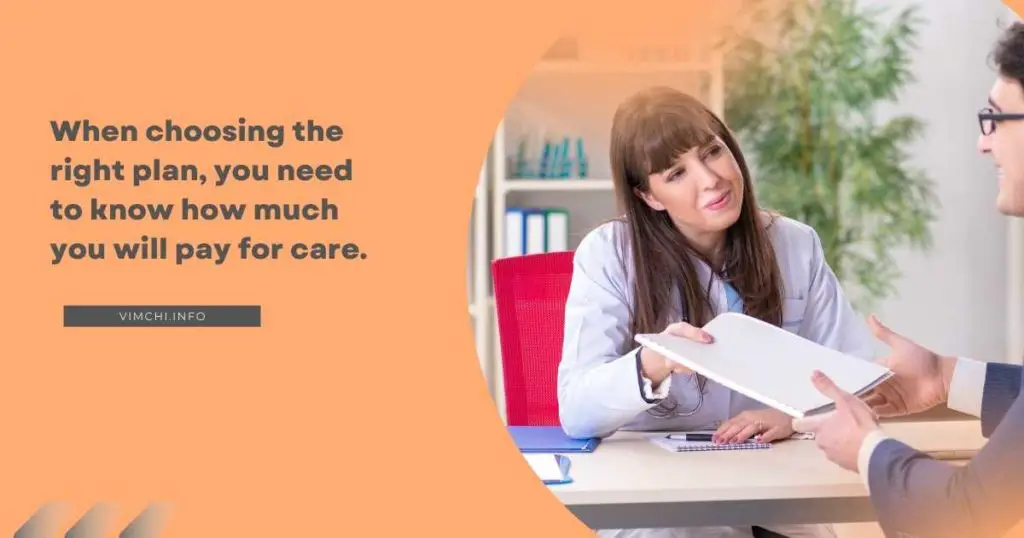 It's an overwhelming task to choose a health insurance plan. Shopping for the right health plan is like deciding what car to buy. Every car model has its own features. To help you out, though, you need to evaluate what features really make sense to you. And you can apply this method how to choose the best health insurance.
Keep reading to know more.
How to Choose the Best Health Insurance?
Balance the Cost and Coverage 
When choosing the right plan, you need to know how much you will pay for care. It means that you need to know the copay, coinsurance, and deductible for the plan.
Thus, you must know the amount you pay out of pocket before your coverage starts.
See Also: Which Health Insurance Policy is Best?
Know the Deductibles of the Plan 
Most plans have deductibles. If your plan has a deductible of $1,000, your health plan will not pay for your expenses until you have paid or spent $1,000 on expenses out of your own money.
The out-of-pocket costs can be procedure fees, specialist visits, and even prescriptions. Some preventive services are covered without cost-sharing before reaching the deductible.
If you choose a plan with a low monthly premium, your deductibles are higher. Thus, it's not advisable if you frequently go to your doctor if need medical help.
Make sure to check with your insurance company to know if your policy has a single or combined deductible for medical and pharmacy services. Your policy likely has a separate deductible for prescriptions.
See Also: What Does Most Health Insurance Cover?
Determine the Copay 
In addition to the deductible, co-pay is another out-of-pocket expense that you need to settle. It's a flat fee that you need to pay for prescriptions or covered medical services.
Coinsurance is also an out-of-pocket expense which is a percentage cost you need to pay for your medicine or healthcare service.
Evaluate the Monthly Premium 
Premiums are the money you need to pay for coverage. You have to pay for it every month. If you have the financial capacity, you can pay the total premium for one year.
One thing to remember though is that if you stop paying for your monthly premium, you will lose your coverage.
As mentioned, you're also responsible for paying deductibles and for cost-sharing. It means that you pay for your monthly premium, meet the deductibles and pay co-pay when receiving health care services and treatments
See Also: How to Get Health Insurance?
Consider Prescription Drugs 
If you're taking prescription medicines, make sure that they are included with your plan. This is vital because not all medicines are covered.
If you're taking expensive medicines, they are likely not to be covered, which is unfortunate. That's why it's crucial to check the medicine included in your plan.
Understand the Plan's Network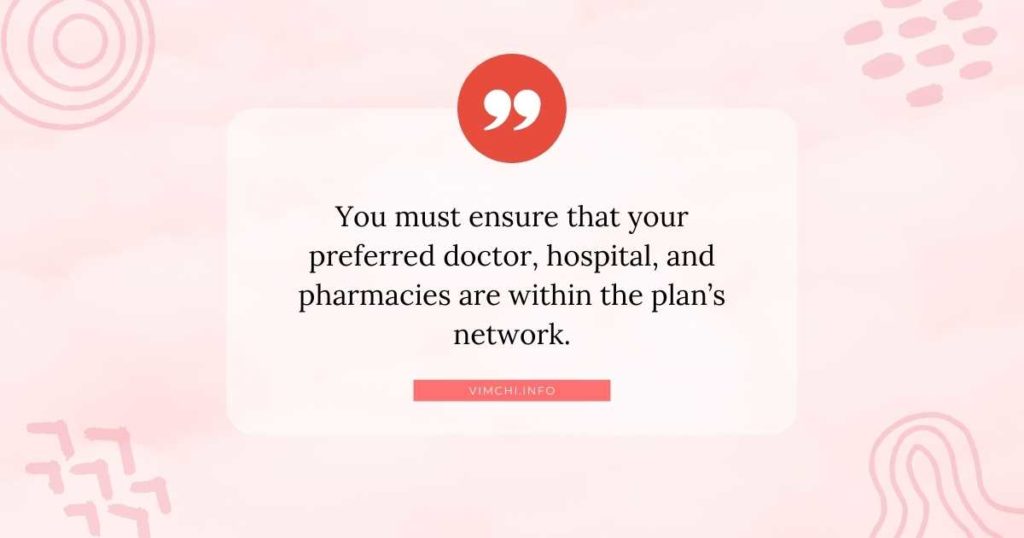 Insurance policies have a network of doctors, pharmacies, and hospitals. You must ensure that your preferred doctor, hospital, and pharmacies are within the plan's network.
In-network services are covered under a plan. Out-of-network services may not be covered at all. If they are covered, you will have to pay for additional out-of-pocket costs.
Unfortunately, most out-of-pocket costs for out-of-network services won't count toward your out-of-pocket maximum.
Who are You Buying Insurance for? 
Before picking a health plan, you must know who the coverage is for. Are you going to buy coverage for yourself or is it for your spouse who needs coverage?
When you know the answer, it'll be easier to make a decision.
Balancing cost and Coverage 
Do you have an ongoing medical condition? Are you taking prescription medicines?
If so, then it's better to have a plan with higher monthly premiums. In this way, you will pay less every time you receive medical treatment.
If you are healthy, though, a lower monthly premium with higher out-of-pocket costs can be an ideal option for you.
But no matter what policy you choose, you need to pay your monthly rate each month. Otherwise, the coverage will stop.
You also have to pay for out-of-pocket expenses if you need medical care. Make sure to check the covered services of the policy you wish to obtain.
If you buy a plan for yourself, you may check if you're legible for a subsidy. It can help in lowering your costs.
Buying health insurance through your employer may lower your cost. Your employer will pay a portion of the plan costs for you.
But you still need to balance between the amount you want to pay and the coverage you're comfortable with.
See Also: How Health Insurance Deductibles Work?
Healthcare is Expensive 
The cost of healthcare is expensive. And it continues to climb. Even if you're in perfect health, you can't be sure that you'll stay healthy.
You also can't know when you get injured.
That's why it's ideal that you have a form of health insurance. You should conduct thorough research when it comes to alternatives.
Make sure that you're not paying for the lowest monthly fees. Otherwise, you'll be paying substantial bills if your insurer won't pay for the treatment.
Summary 
How to choose the best health insurance? It depends on a variety of factors. You should study all options available before buying a policy. Make sure that the plan meets your medical requirements and it should be a plan that you can afford. Also, you need to balance the cost and coverage to better assist you in determining the right plan.