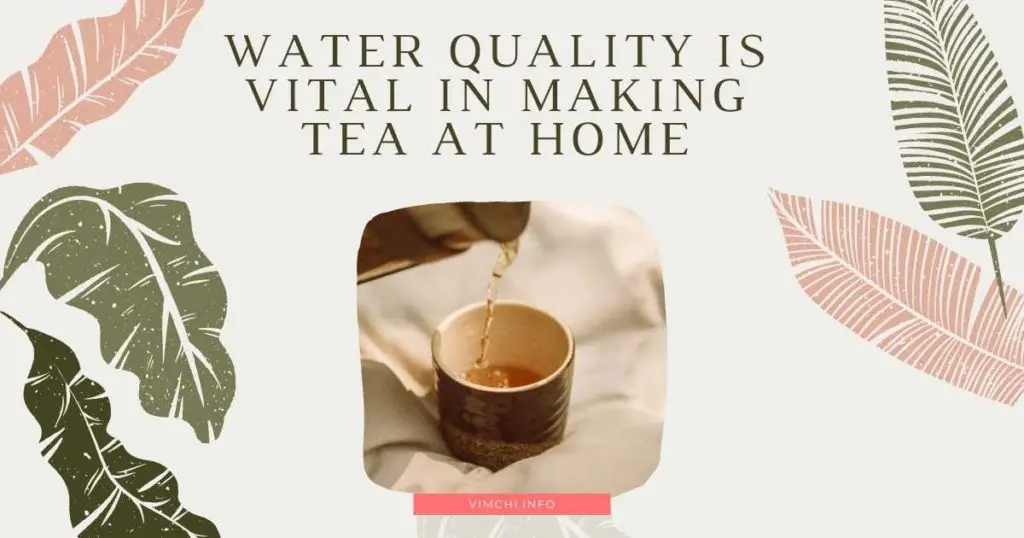 Are there rules you must follow when you drink Herbalife tea at home? Thankfully, there are none. However, there are some things to consider to make the experience more amazing. Keep reading to find out.
The Quality of the Water When Making Herbalife Tea at Home 
Tea experts do pay attention to the water they use. Water quality is vital because it makes a difference in taste. According to Fresh Cup, "Tea tastes best when the water hardness is between 17–68 ppm or 1–4 grains. Too high (over 120 ppm), and the tea tastes flat and lacks flavor. At this level of hardness, the brew clouds over—especially in iced tea—and an oily film forms on the water's surface."
Instead of adding tap water, make sure to use filtered water with low to medium mineral content.
You should also use freshly boiled water. It means that you must avoid re-boiling water because it loses much of its oxygen.
Don't Add Sugar 
Herbalife tea isn't bitter. There's no need to add sugar, honey, or milk to your cup. Furthermore, additives will only increase the calories of this tea.
Thus, if you wish to lose weight with the help of this tea, you must avoid adding sugar or milk.
However, it still depends on your preference.
Hot or Cold 
Some prefer drinking Herbalife tea hot others choose to drink it cold.
Drink it whatever you like.
If you're drinking it first thing in the morning, having it hot may be a better option. However, if you're the type of person who prefers cold drinks no matter what the weather is, then by all means drink it cold or chilled.
Is there a benefit? 
The antioxidant content in this tea won't diminish if you drink it hot or cold. The caffeine content isn't affected either.
So, you're free to choose whatever temperature you want this tea to be.
Boosting Herbalife Tea at Home 
Herbalife tea concentrate is already a refreshing drink. It has the right amount of caffeine that can boost your energy.
However, if you want to boost your energy even further, you may want to try boosted tea. To prepare a cup, you need the following:
Herbal Tea Concentrate
Lift-Off
Aloe
Mix them all and what you get is a cup of boosted tea. It can give you enough energy to conquer your day and finish a workout session. It lacks sugar so you don't have to worry about increasing your calorie intake.
Plus, this boosted tea is packed with vitamins and minerals.
However, this may not be ideal if you are extremely sensitive to caffeine. It's also not ideal if you're prone to palpitation after drinking a cup of coffee.
Read: Ways to Use Herbalife Tea to Lose Weight
Drink It Every Day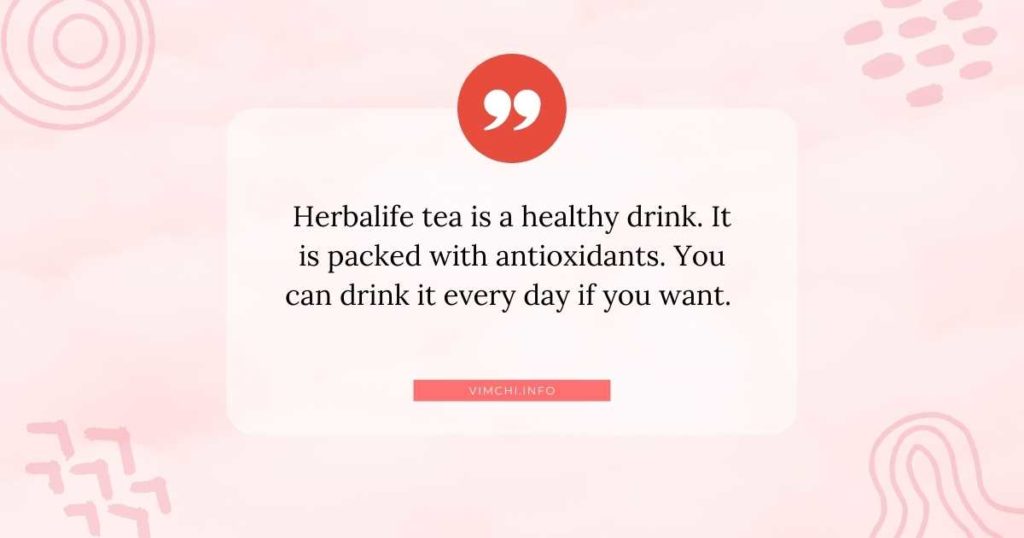 Herbalife tea is a healthy drink. It is packed with antioxidants. You can drink it every day if you want.
But as mentioned, you need to consider your sensitivity to caffeine. If you're prone to palpitation, you might avoid it after you have already consumed a cup of Java.
Keep in mind that this tea is rich in tannins, which can bind to iron. Thus, it can reduce iron absorption.
In that case, if you suffer from iron deficiency, it's best to avoid tea. The tannins in tea can hinder iron absorption from plant sources compared to animal-based food.
Furthermore, if you suffer from anxiety or restlessness, it might be best to limit your consumption of Herbalife tea or other teas for that matter.
Teas contain caffeine. If you over-consume caffeine, you might feel anxious or stressed.
However, if you only drink a cup per day, then you're not likely to experience these side effects.
The caffeine in this tea may also aggravate your acid reflux symptoms. Caffeine relaxes the sphincter, which separates the esophagus from the stomach.
As a result, stomach acid content flows easily into the esophagus, causing GERD.
Furthermore, caffeine contributes to a boost in stomach acid production.
However, you should remember that every person responds to tea differently. That said, if you don't experience heartburn after drinking tea or caffeine, then you may continue drinking it every day.
But it's important to remember to drink it in moderation.
Lastly, you may become dependent on the tea. Remember that it contains caffeine. And caffeine is habit-forming stimulating.
Drinking tea every day may lead to dependence.
If you suddenly stop drinking it, you may experience irritability, increased heart rate, and fatigue.
Read: Herbalife Tea for a Flat Stomach
Storing Herbalife Tea 
Herbalife tea is fragile. Thus, to ensure that its freshness is intact, you need to store it at a neutral temperature. It has to be away from light.
Conclusion 
Drinking Herbalife tea at home is enjoyable. You can have it hot or cold. You may also add other teas from Herbalife. However, you need to consider the caffeine content if you mix other teas. Having this tea every day is safe but it depends on how your body responds to caffeine. To know more about Herbalife tea, please visit.