How to make cucumber shake similar to Shakey's cucumber lemon cooler?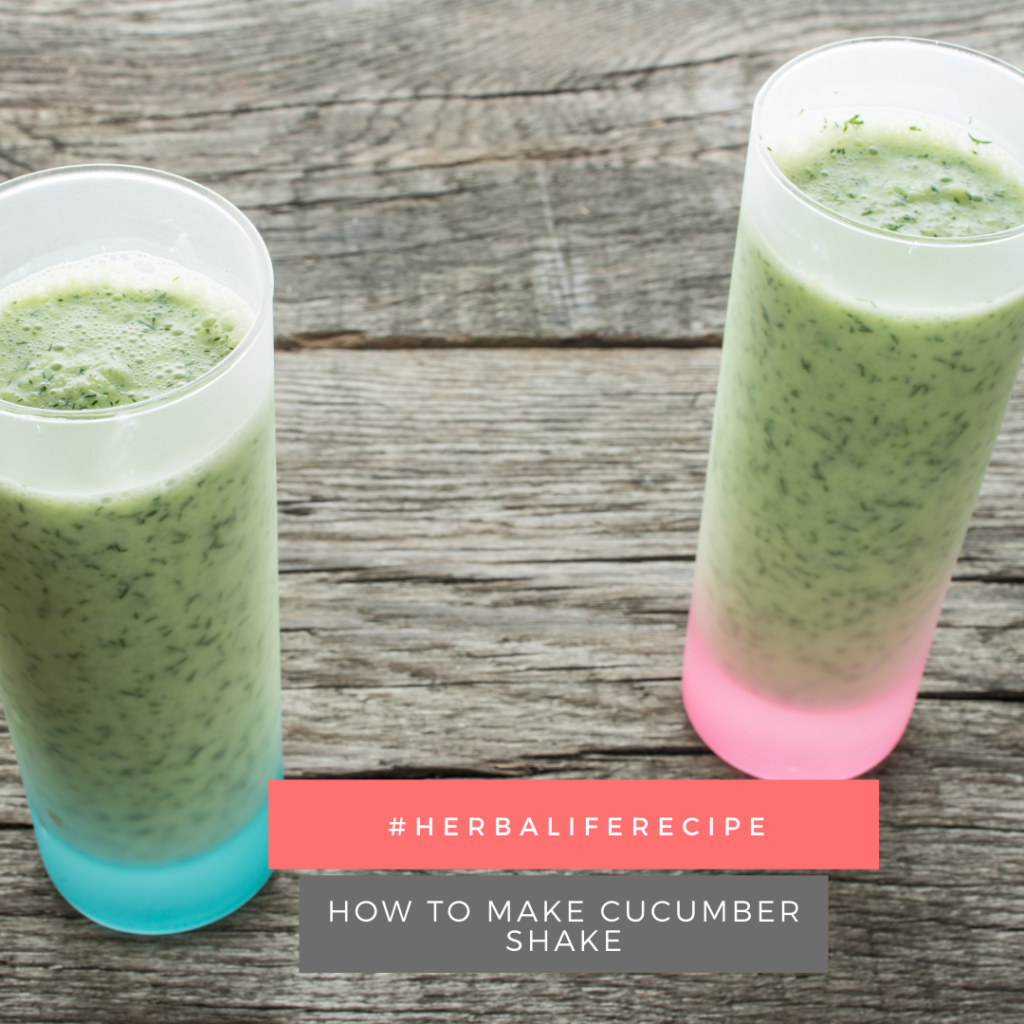 Have you tried Shakey's Lemon Cucumber Cooler? I had. And I loved it. One tall glass costs PHP68 but it's worth it.
It's sweet and full of flavor.
But I'm intrigued with its sugariness. Pretty sure it contains artificial sweeteners, besides the natural sweetness of lemon and cucumber.
So I ended up making my own cucumber shake.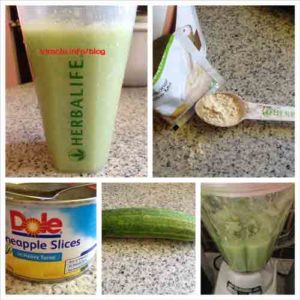 Ingredients:
1 cucumber
234 grams of Pineapple Slices in Heavy Syrup (it's about 200 calories, so watch out!)
20 ml water
1 tablespoon Herbalife Shake
How to Make a Delicious Shake with These Ingredients?
Place them all in your blender until smooth.
The taste? It was 90% pineapple and 10% cucumber.
Perhaps, I should use lime juice or lemon juice the next time.
This cucumber shake is not ideal for those who are watching their calorie intake.
However, if you want to be full longer, say, 3 hours without craving for food, then this could be the right beverage. I did not feel the desire to eat for hours.
Other shake experts opt to use honey and lime juice to add sweetness to their cucumber shake. Maybe, next time I make one, I'll add honey and/or stevia leaves. They're healthier alternatives and they reduce the number of calories present in my cucumber shake with Herbalife Formula 1.
Why did I add Herbalife Shake? Mainly for its protein content. After trying out this Herbalife shake recipe, check out these keto recipes that actually burn fat.