Period pain is annoying. It's one of the pre-menstrual symptoms that most women have to deal with. But do you know why it happens? What natural remedies for period pain you can use to alleviate the cramps?
We'll identify them in this post.
First, let's talk about why you experience period pain or menstrual cramps?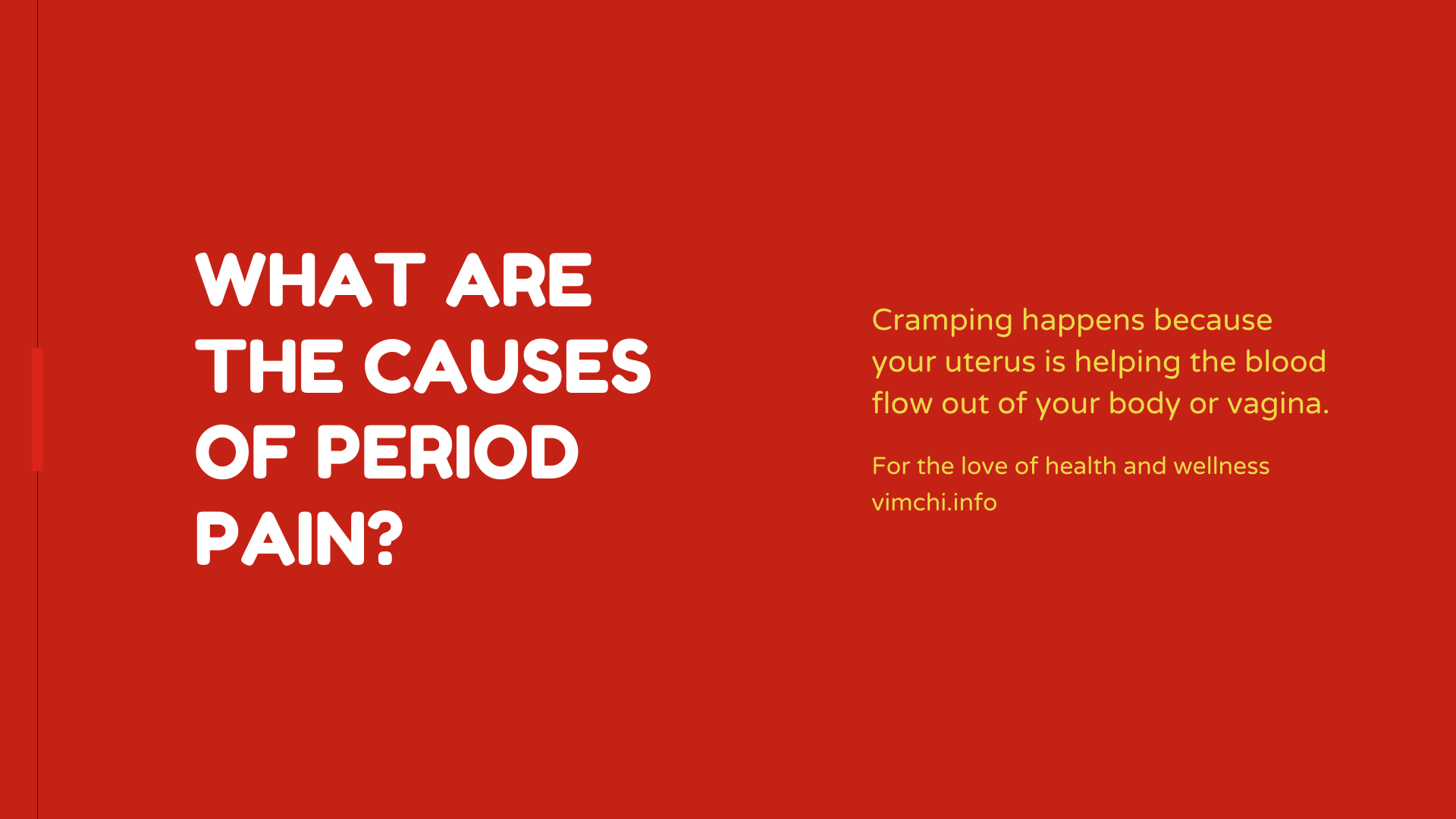 What are the Causes of Period Pain? 
When you have your period, your uterus contracts to make the lining come off the walls of the uterus. In that way, it will leave the body.
Cramping happens because your uterus is helping the blood flow out of your body or vagina.
Period pain is like throbbing pain in your belly. The pain can start days before your period comes and it may continue throughout your menstruation.
But as you grow older, cramps will be less painful.
It's irritating. It makes you skip class or work.
It also affects your productivity, especially if it's excruciating.
Thankfully, there are ways to alleviate the cramps without the need for OTC pain medicine.
Read: Natural Remedies for Carpal Tunnel Syndrome
What Helps Menstrual Cramps Naturally?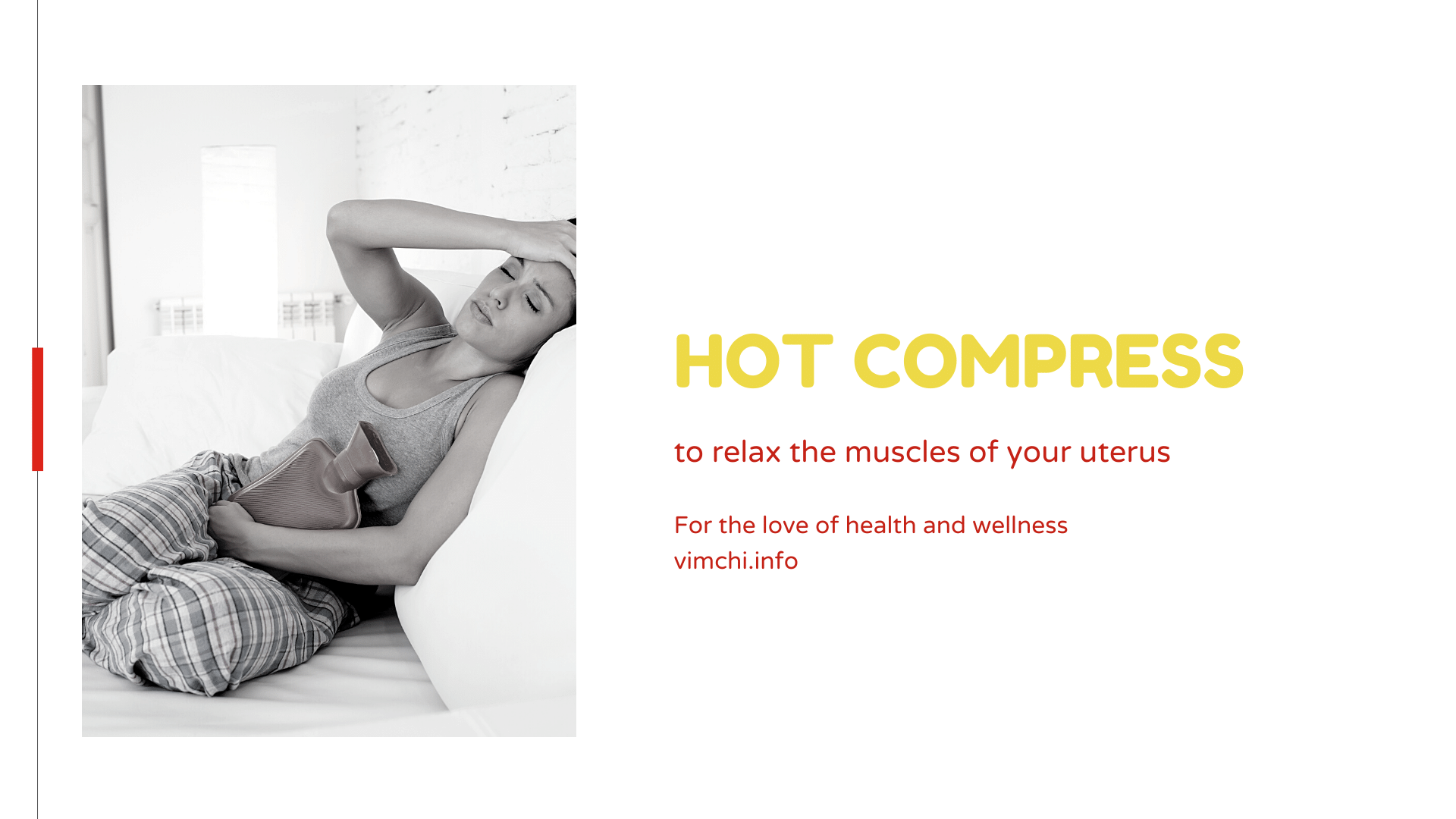 Hot Compress
Before you resort to an Advil, try applying a hot compress first. Apply it to your abdomen to relax the muscles of your uterus.
The heat will also help in boosting proper circulation in that area to reduce pain. In this study, wearing a heat patch for menstrual cramps is more effective than taking acetaminophen and other OTC pain relievers.
You can buy a heat patch online. It's easy to use and very convenient as you just need to stick it to your abdomen.
However, if you're just staying home, you can just apply a hot water bottle. But make sure that you don't move around much.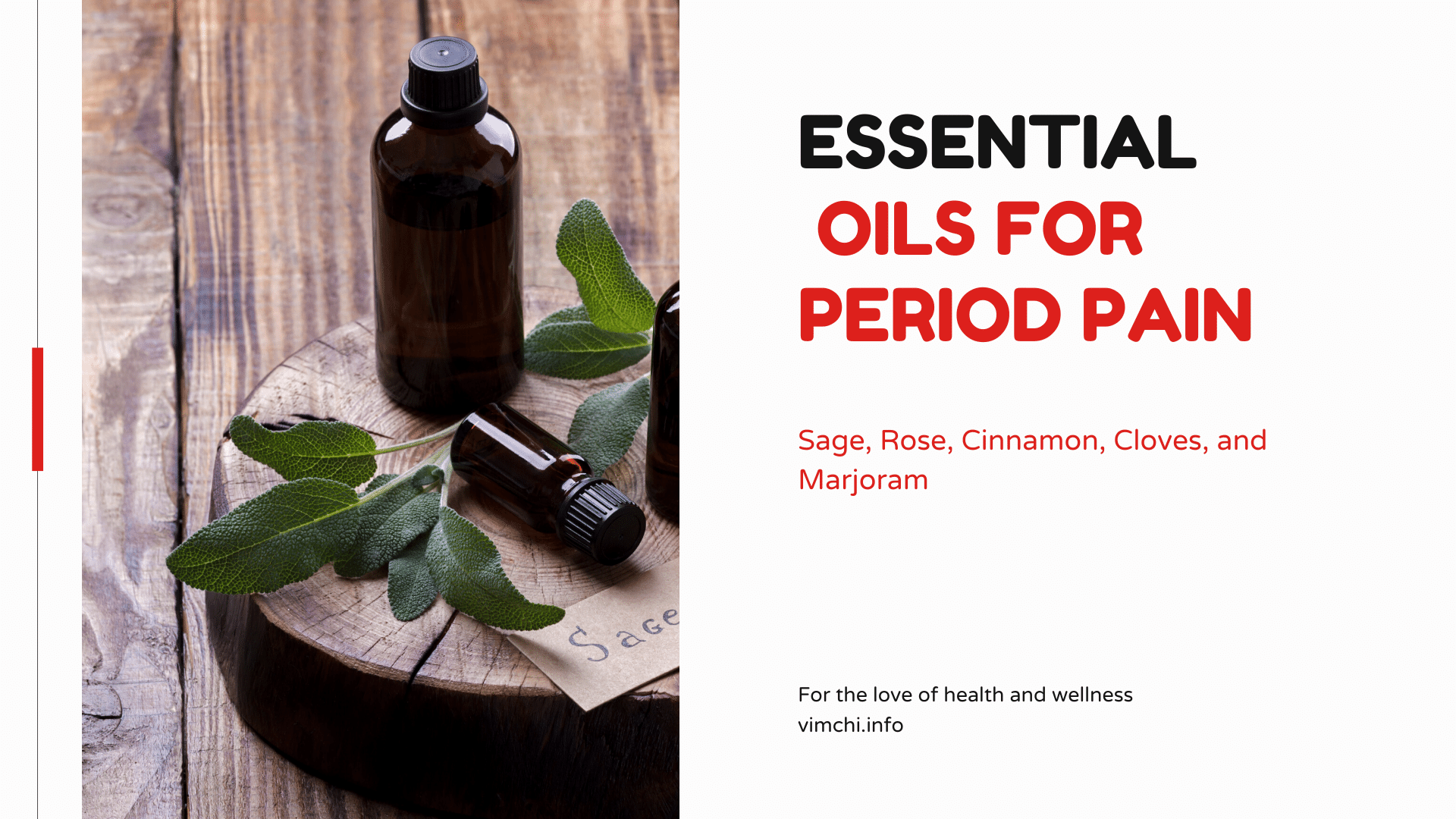 Use Essential Oils 
No, don't swallow the oil. Rather, massage it to your tummy. Some essential oils can ease period cramps.
The most effective ones are sage, rose, cinnamon, clove, and marjoram.
However, before you massage it to your tummy, blend it first with a carrier oil, like coconut oil.
Add a few drops onto your hands and rub them between your hands before you massage it to your tummy.
Make sure to massage your tummy in a circular motion for at least five minutes before and during your menstruation. It's effective in reducing cramps. And just like a heat patch, it can boost circulation in that area.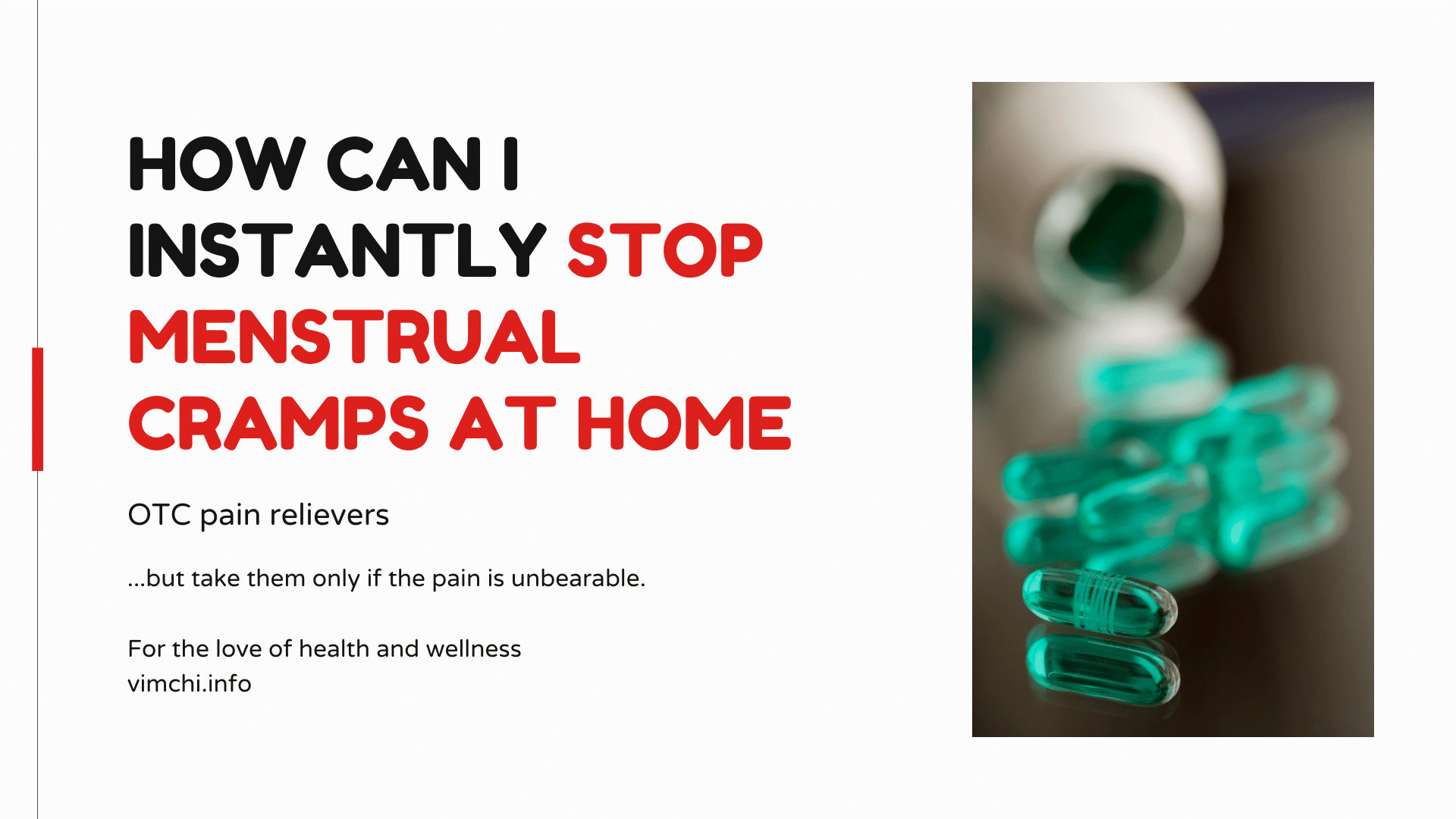 How Can I Instantly Stop Menstrual Cramps at Home? 
If you want to relieve your period pain instantly, you may have to take an OTC pain reliever. Of course, it's not a natural way to relieve the pain. However, if you wish to eliminate the nuisance right away, you might want to take ibuprofen. (It's not the best solution though).
OTC pain relievers can instantly stop menstrual cramps or at least lessen them.
However, if you choose an OTC medicine for your period pain, make sure that you don't take it on an empty stomach.
It can affect your gastric lining and may cause stomach ulcers. It's especially true if you use ibuprofen.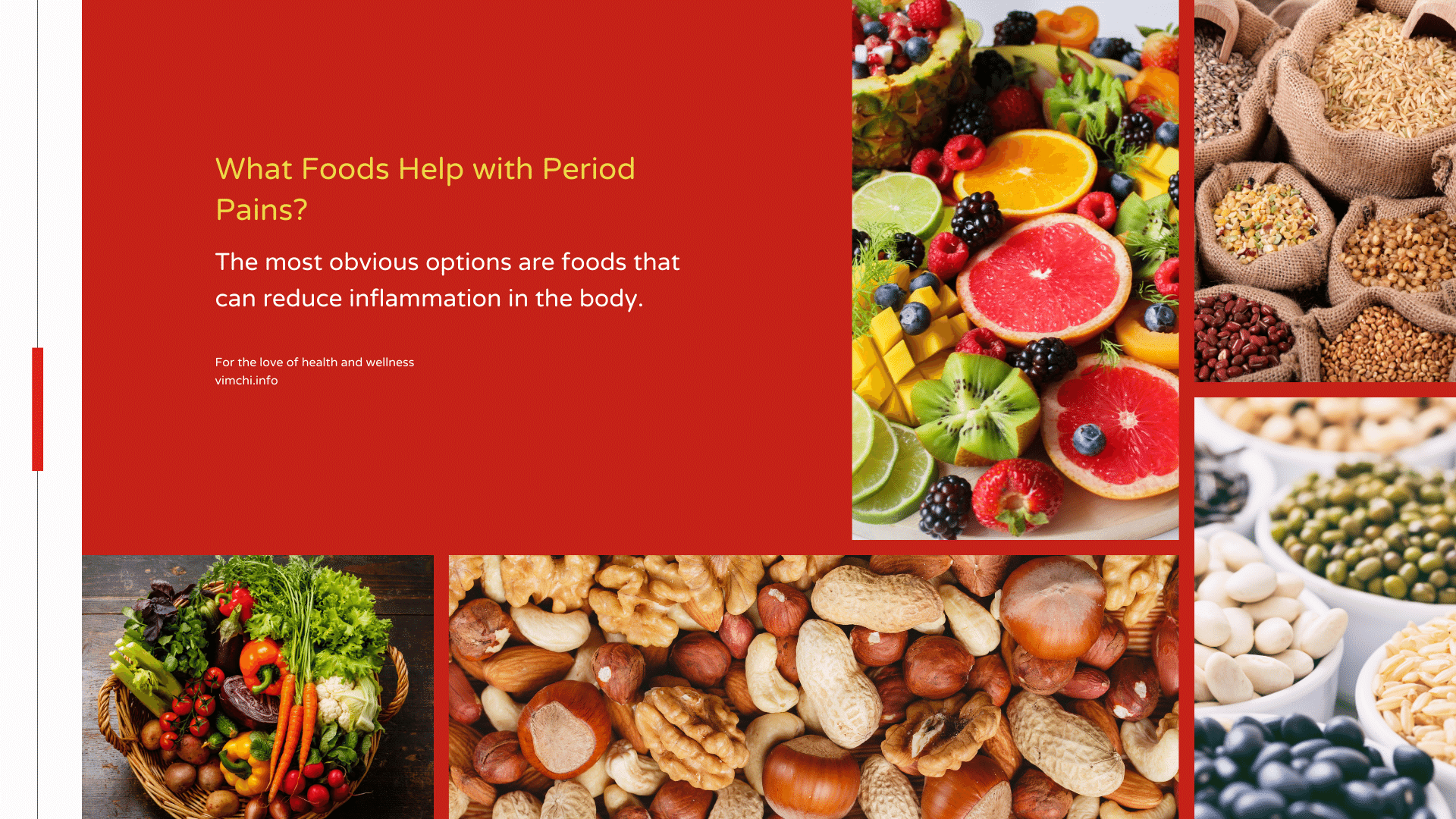 What Foods Help with Period Pains? 
Yes, some foods can tame period pains. The most obvious options are foods that can reduce inflammation in the body.
They are fruits, whole grains, legumes, nuts, vegetables, and seeds.
However, they won't help with the cramps instantly. You need to practice an eating pattern that lets you eat more fruits and vegetables and less meat.
Eating more fruits and vegetables can be helpful because of the antioxidants present in them.
But how foods can help ease menstrual pain? 
Believe it or not, there's a nexus between food and the estrogen levels in your body.
Animal products increase estrogen levels in the body. And the more you consume foods rich in estrogen, the more likely the lining in your uterus becomes thick.
As it breaks down during your cycle, it creates more prostaglandins. As a result, your period will be more painful.
Eating a low-fat, high-fiber diet can effectively reduce the estrogen levels in your body. It's also the reason many cancer experts recommend eating foods that can lower estrogen levels in the blood and reduce the risk of developing breast cancer.
The reason for this is that when there's less estrogen in the body, there's less food for cancer.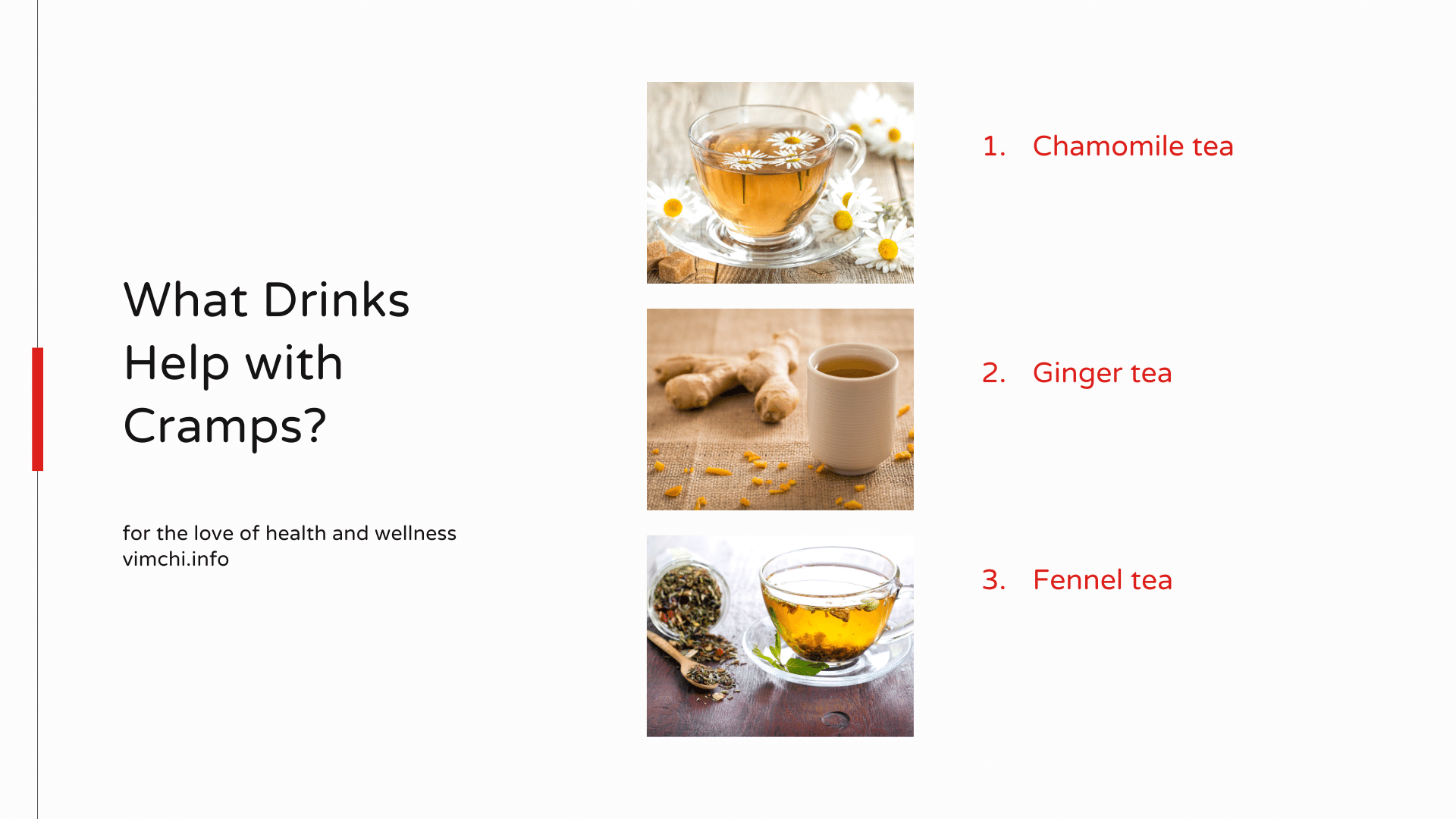 What Drinks Help with Cramps? 
Herbal teas can be effective in alleviating pain. But what herbal teas you must start drinking?
Chamomile, ginger, and fennel teas are known to relieve period cramps. They are also beneficial in relieving stress and improve your sleep.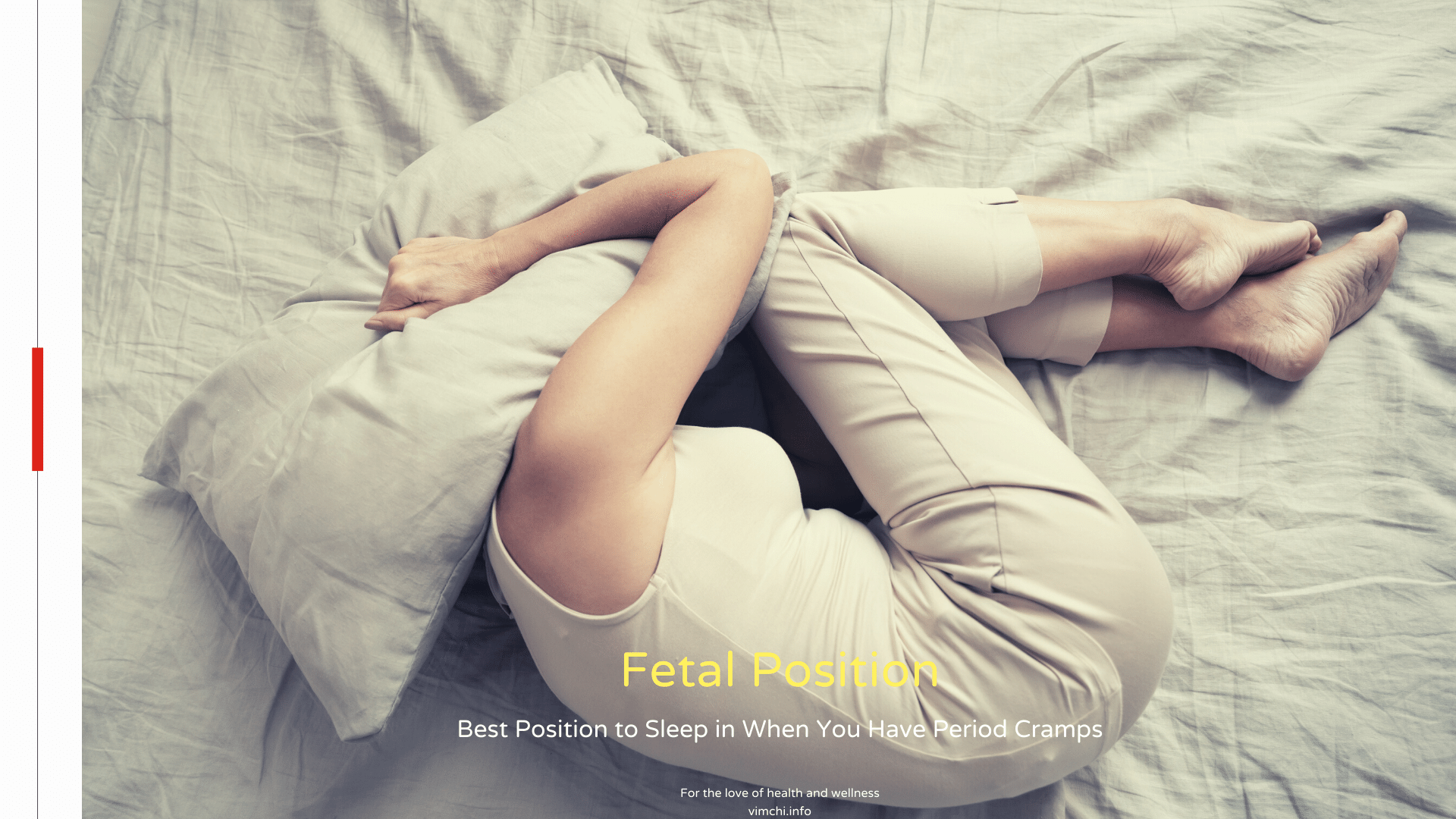 What is the Best Position to Sleep in When You Have Period Cramps?
If you're a stomach sleeper, you should try to sleep in the fetal position.
It can help relieve your period cramps. A fetal position can take the pressure off the abdominal muscles. That's why it can help in relieving the tension that causes cramping.
You should also make sure to cool down your bedroom. Keep it between 60 and 60 degrees.

Are Painful Periods a Sign of Good Fertility? 
Having painful periods won't make it harder for you to get impregnated.
However, the period pain may affect your fertility.
If your menstrual cramp is the result of endometriosis, then it'll greatly affect your fertility.
In this medical condition, a type of tissue grows in areas outside of the uterus. Many women who have difficulty conceiving have endometriosis.
It means that if you have severe menstrual cramps, you must talk to your doctor. It can be a sign of infertility.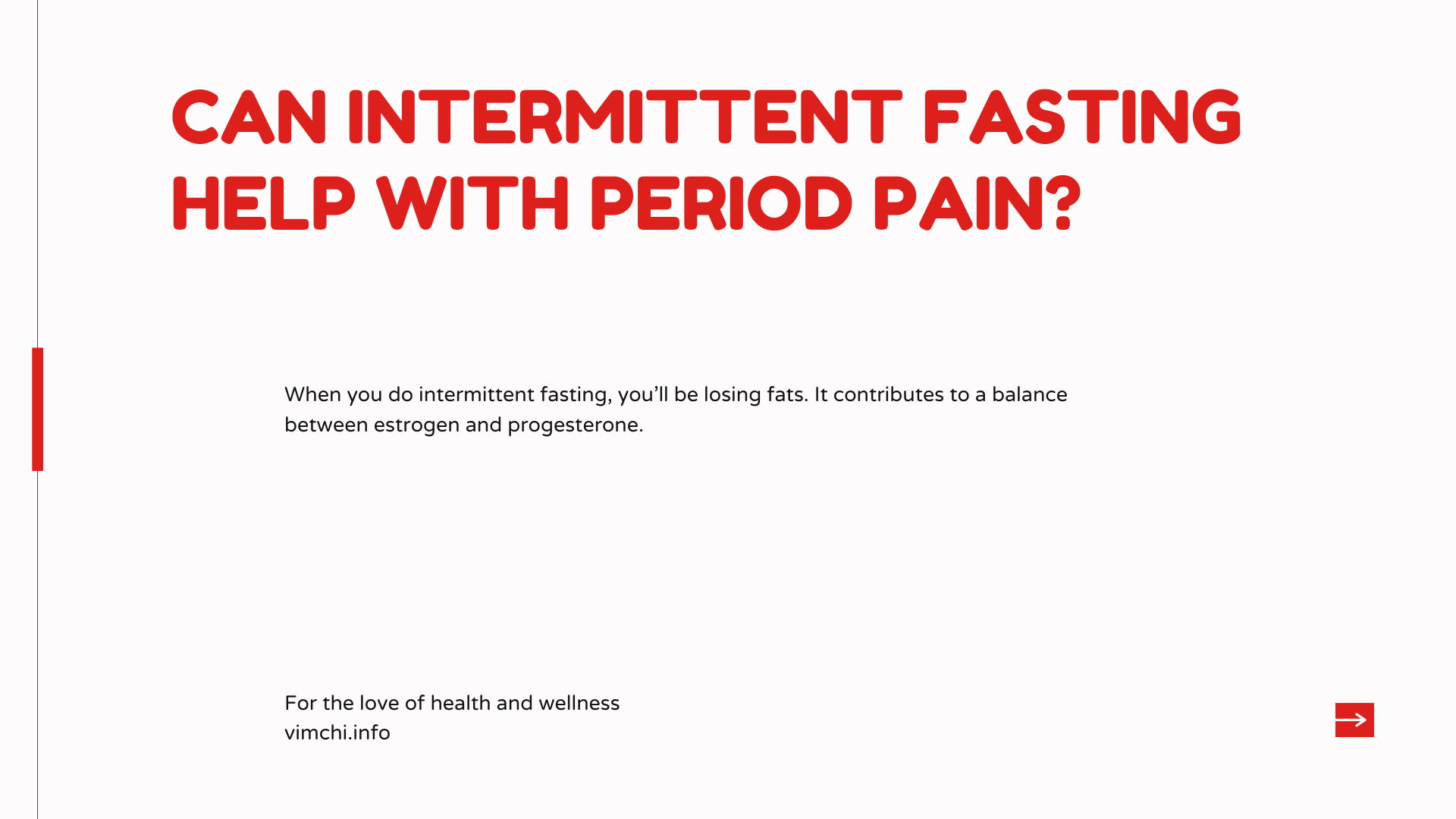 Can Intermittent Fasting Help with Period Pain? 
Intermittent fasting can help period pains as it balances sex hormones and other hormones.
Fat tissue is rich in estrogen.
When you do intermittent fasting, you'll be losing fats. It contributes to a balance between estrogen and progesterone.
However, the effect of IF to period pain won't be immediate.
It means it takes up to three cycles before you see its benefits. In that case, if you just started intermittent fasting yesterday and your menstruation is coming tomorrow, you won't see its benefits.
You have to practice IF and make it a lifestyle first before you'll experience its positive effects.
Conclusion 
These natural remedies for period pain don't always provide instant relief. However, they can be effective in receiving the pain slowly.
The heat patch or hot compress can be quite effective. However, if it's too painful, an OTC medicine might be needed.
Over to you. What natural remedies for period pain you can recommend? Please leave them in the comment section below.