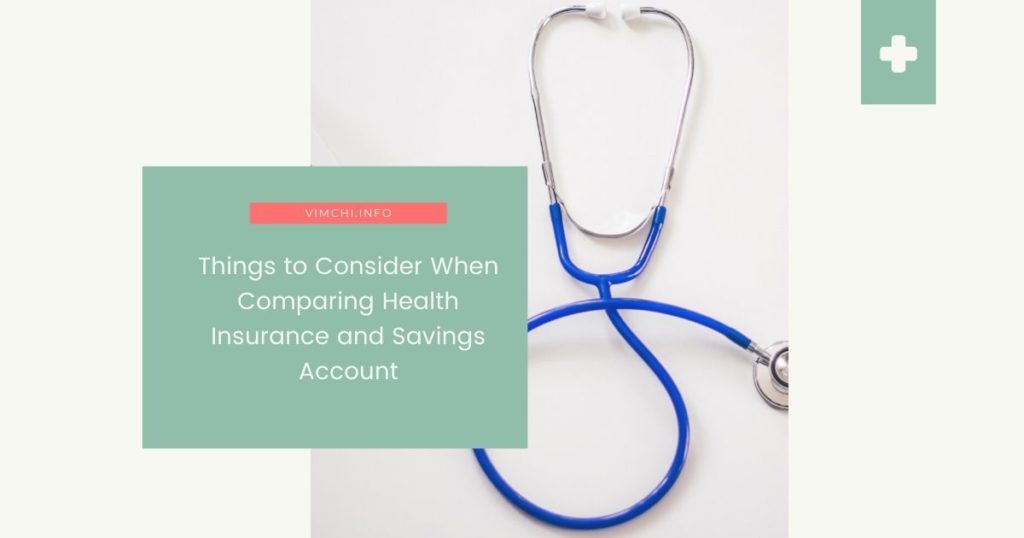 Both health insurance and savings account can reduce your healthcare costs. Their difference is where they get the money. When you compare health insurance vs savings account, there are things you need to consider.
Keep reading to know more.
Health Insurance Vs Savings Account
If you have health insurance, your insurer will pay a portion of your bills each time you receive medical care. Most Americans obtain their coverage through their employers or government programs.
To ensure that your policy is active, you need to pay for your policy's monthly premium. When you need medical care, you can file a claim with your insurance company. Once filed, the insurer will pay a percentage of your health care, either directly or reimburse you for the money you spent.
Besides the monthly premium, you also need to pay a certain amount out of your own money. This is a share known as co-pay. You pay for it every time you see a doctor.
You also need to handle the deductible associated with your policy. The amount must be met first before your insurer will start paying for your health care.
Now, let's talk about a health savings account.
See Also: Health Insurance Yearly Premium
Health Savings Account (HSA) 
It works like a personal savings account. However, it's used for your healthcare expenses.
Not all people can qualify for HSA.
To be eligible for this plan, you need to be enrolled in a high deductible health plan. One of the benefits of this plan is that it has tax advantages.
Another great thing about HSA is that the contributions can come from a relative, employee, or someone who wishes to add to your account.
But the IRS sets limits for how much you can put to the HSA.
The contributions are made with pretax dollars and they are taken from your payroll. Thus, they are not part of your gross income. Furthermore, they are not subject to federal income taxes.
You can use it as an investment. You can purchase stocks from the money in this account.
However, experts don't recommend investing in stocks using the money in this plan. But you can invest as part of a long-term wealth-building strategy.
Furthermore, the money you earn from this account is tax-free. You can earn a minimum of 0.1%.
However, HSA is only available if you have a high-deductible health plan.
Unfortunately, with an HD plan, you have to endure paying for high deductibles each time you receive medical care.
But you pay less in premiums. Then again, it is still difficult to meet the deductibles if you need to undergo a costly medical procedure.
Some individuals won't seek healthcare because they don't want to spend their money on their HSA. Then, if you need to withdraw money for any non-qualified expenses before reaching 65, you will still owe income taxes on the money you have saved and a 20% penalty.
See Also: Health Insurance with Investment
Health Insurance vs Health Savings Account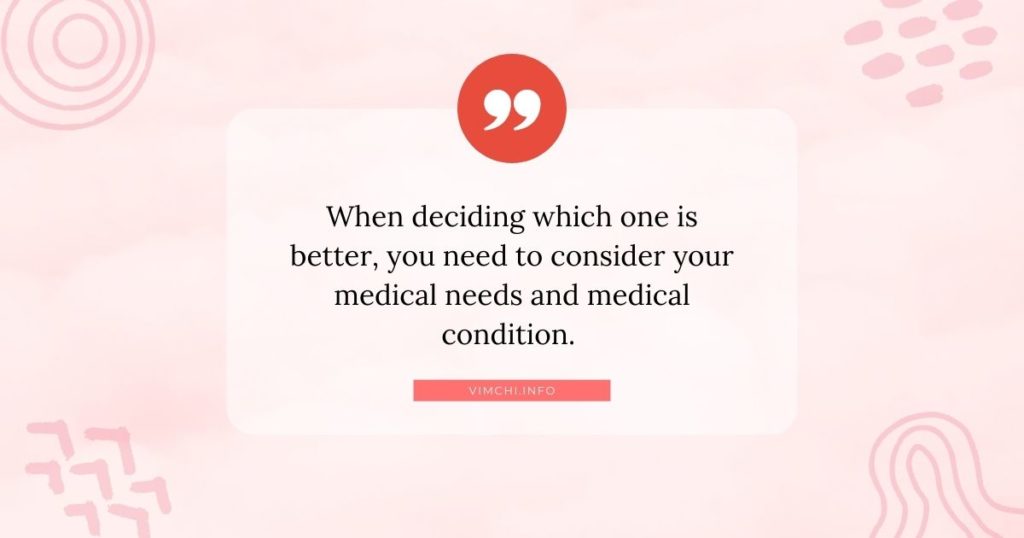 Both plans have their pros and cons. When deciding which one is better, you need to consider your medical needs and medical condition.
If you are not sickly, HSA is a better option. This type of plan can significantly reduce your monthly premium. After saving, you can use the money for medical expenses.
However, if you have a chronic medical condition, then health insurance with a low deductible is the better option. If you need expensive medical care in the future, consider traditional health plans, instead of a health savings account.
Before you make the switch from traditional health insurance to HSA and vice versa, you need to consider how much you are spending on your healthcare over the last few years.
As mentioned, HSA is a better option if you are not sickly or you don't suffer from a chronic medical condition. On the other hand, if you need medical care frequently, HSA doesn't make sense.
When it's time for you to choose between health insurance and a savings account, you need to carefully assess your medical expenses and health condition.
You should also consider working with a financial advisor. The advisor will evaluate your situation before making a recommendation.
Keep in mind that HSA isn't a standalone plan. You still need traditional health insurance to qualify. The reason for this is that HSA is designed to supplement your health insurance and not to replace it.
See Also: How Much Does Health Insurance Cost in the USA
Summary 
Comparing health insurance vs savings account requires understanding your health condition. Both plans can help reduce your healthcare cost. HSA is not traditional health insurance. It doesn't replace your medical insurance. Health insurance is better if you have a chronic medical condition. If you are not sick, HSA can help you lower your medical care. But you still need to obtain a high-deductible plan to qualify for HSA.
You may also check out the types of health insurance available on the market.