Hey, it's me, Rod Jong! Divorce can be a challenging and emotional time, and navigating the world of health insurance after divorce can add another layer of stress. Whether you were covered under your spouse's health insurance plan or had a joint policy, it's essential to understand your options and take steps to protect your health and your wallet.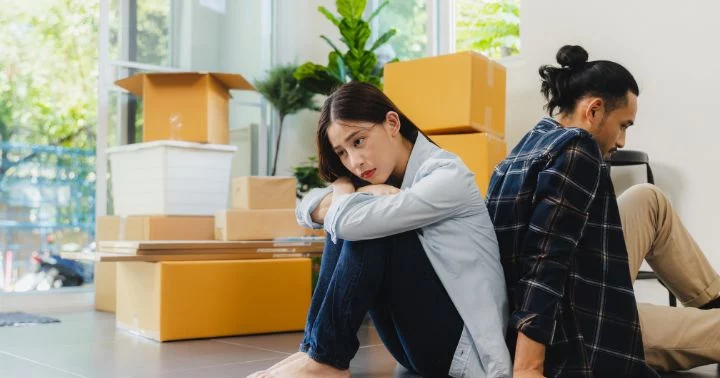 Is It Possible to Include Health Insurance After Divorce in Settlement?
Yes, you can absolutely include health insurance as part of your settlement with your ex. You could ask your spouse to provide you with coverage, not just for you, but also for your children.
Here are Some Other Things to Consider:
Understand your coverage options
After a divorce, you may be eligible for COBRA continuation coverage, which allows you to keep the same health insurance policy you had while married for up to 36 months. 
However, this can be costly, as you will be responsible for paying the entire premium, including the portion that your employer previously covered. 
It's essential to explore other coverage options, such as purchasing an individual policy or enrolling in a health insurance marketplace plan. Or you can call a health insurance lawyer for further assistance.
Determine your healthcare needs
When selecting a new health insurance plan, consider your healthcare needs and those of any dependents. Look for a plan that covers the services and treatments you require, such as prescription medications, preventative care, and specialist visits.
Research and compare plans
Before selecting a new health insurance plan, research and compare different options to find the best fit for your needs and budget. 
Consider factors such as the monthly premium, deductible, copayments, and out-of-pocket maximum.
Related: What is the Cost of Health Insurance in Texas?
Seek expert advice
Navigating health insurance after divorce can be complicated, and it's often helpful to seek expert advice. Consider consulting with an insurance broker or financial advisor who can help you understand your options and make informed decisions.
Take steps to stay healthy
In addition to selecting the right health insurance plan, it's essential to take steps to stay healthy and avoid costly medical expenses. 
This includes maintaining a healthy diet and exercise routine, getting regular check-ups and preventative care, and avoiding risky behaviors such as smoking or excessive drinking.
Plan for the future
Finally, it's essential to plan for the future and anticipate any changes in your healthcare needs or financial situation. 
Consider setting up a healthcare savings account or emergency fund to help cover unexpected medical expenses.
If you need to file a health insurance claim, you may hire a lawyer.
How Will Divorce Affect Your Child Health Coverage: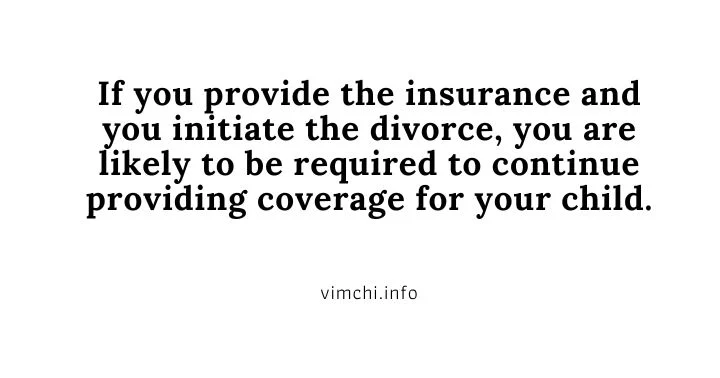 Divorce can have implications for your child's health insurance coverage, but the specifics will depend on the terms of the divorce settlement and the insurance policy in question. 
Who provides health insurance?
In most cases, one of you will provide health insurance for the child through your or your ex's employer-sponsored plan or an individual policy. 
If you provide the insurance and you initiate the divorce, you are likely to be required to continue providing coverage for your child.
COBRA continuation coverage
If you lose your job or you are no longer eligible for the insurance policy, you may apply for COBRA continuation coverage for the child. This allows your child to continue coverage under the same policy for up to 36 months, but the premium may be more expensive as the parent will be responsible for paying the entire premium.
Medicaid or CHIP
If your income falls below a certain threshold, the child may be eligible for Medicaid or the Children's Health Insurance Program (CHIP). These programs offer low-cost or free health insurance coverage for children of low-income families.
Divorce settlement
The divorce settlement may include provisions for health insurance coverage for the child, such as requiring one parent to provide coverage or splitting the cost of coverage between both parents.
Custody arrangement
If the custody arrangement changes as a result of the divorce, it may impact who provides health insurance for the child. 
For example, if you have primary custody, you may be responsible for providing health insurance, while your ex contributes to the cost.
It's important to note that health insurance coverage is a complex issue, and the specifics will depend on the unique circumstances of each case. 
It's recommended to consult with a family law attorney or healthcare provider to understand your options and ensure that your child has the coverage they need to stay healthy.
Start Looking for the Right Health Insurance Plan After Divorce
You can start comparing hundreds of affordable health insurance plans in your area. You may use comparison tools so you can easily compare the right health insurance after divorce.