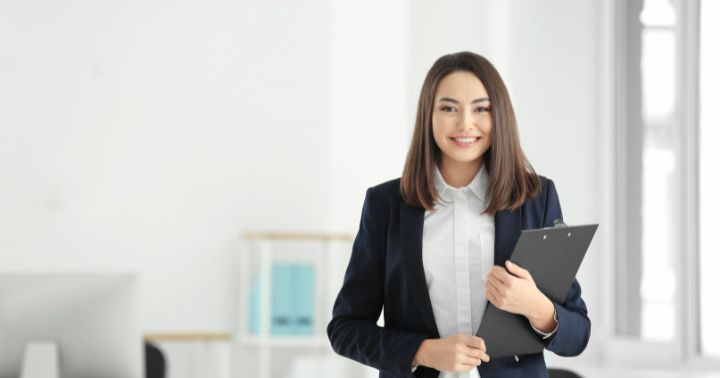 It's easy for health insurance companies to sell you health insurance plans. But when it comes to filing a claim, they'll make you walk through fire first before you get what you deserve. Now, if you want to hasten the process, you may wish to hire a lawyer for health insurance claims.
Is it necessary to hire a lawyer? Let's find out here.
Lawyer for Health Insurance Claims
Most policy owners don't know their rights when it comes to filing an insurance claim. Unfortunately, when you file a claim, your financial interest and your provider's financial interests conflict.
You want a maximum payout while your insurer wants you to get the least amount of money.
For health insurance providers, a claim is a business negotiation.
You may think that because you paid a good amount of money for your coverage, it doesn't mean that your insurer will make it easy for you to get your money if you need it.
Whether you like it or not, when filing a claim, you may need to fit for it.
And this is one reason you may need to hire a lawyer for health insurance claims.
Hiring a lawyer doesn't mean that you'll sue your insurance provider. It only means that you need an attorney's help in your battle to get the maximum payout.
It's important to note that you don't have to hire a lawyer every time you need to get an insurance claim. There are some cases in that an attorney's guidance is needed so you are paid on time and in full.
Now, if you really need a lawyer for this situation, the first thing you must know is the type of lawyer should you hire.
Related: Does your health insurance plan cover abortion?
What Type of Lawyer Should You Hire? 
You should hire a specialist when you employ a lawyer for health insurance claims. A lawyer who claims to handle everything may not be the best lawyer to hire.
One of the places you can look is American Bar Association's list.
When you spot a potential lawyer, check the credentials. Make sure to read the testimonials of the lawyer's previous clients. Check out a lawyer directory site to find out what the previous clients said about the lawyer.
You should also interview the lawyer you want to hire.
One of the things to ask is the years the lawyer has been handling this type of case. Ensure that the lawyer's license is still active.
To get a feel of the lawyer, you may call his/her office. Evaluate how the person who answers your phone treats you.
If the person who answered the phone did not treat you well or you get a bad vibe, then it's your gut telling you to go and look for another lawyer.
What is the Timeframe for a Health Insurance Claim?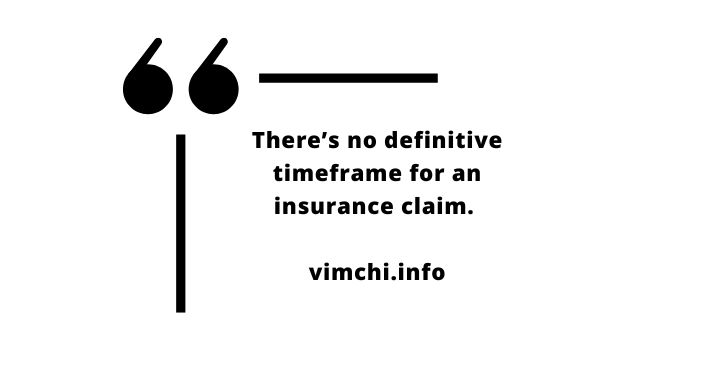 There's no definitive timeframe for an insurance claim. It still depends on the complexity of the situation, the requirements to meet the state law, and computing demands for claims services.
Health insurance claims are different.
Some are simpler to resolve which will only take less than a week. Other cases will take a month or two to resolve.
Even if the case is simple, things can still go wrong. For instance, if you think that the insurer will handle 75% of the entire cost of your surgical operation.
But the adjuster might think otherwise.
If there's a dispute, processing your claim will take a lot longer.
Related: Will your health insurance plan cover therapy?
Appealing an Insurance Claim Denial 
Applying for the denied insurance claim can be difficult. The procedure is full of complexities.
If you don't know the legal matters, you may not know how to deal with the subject. You should not do experiments.
After all, you have already settled the payment.
This is where the knowledge and expertise of an attorney become handy.
Your lawyer will consider the type of health insurance policy you have before advising you to take the legal forum.
The attorney will draw the line to understand what your plan covers and what it does not. He/she will check with the provider to know whether or not it is in-network.
Then, he/she will analyze your plan's yearly deductible.
It will be easy for the lawyer to flag the denial if he/she knows everything about your plan.
Related: Are life insurance policy loans taxable?
Taking Action 
When appealing for an insurance claim denial, it is easy for you to give up because of the convoluted path you need to take.
But with the help of your lawyer, you can take the necessary action.
Analyzing the Terms of Your Health Insurance Plan
Your health insurance policy terms and conditions include everything that you need to know about your coverage.
It is vital to read it to ensure that you know what is covered and what is not.
However, there are things in the policy that you don't understand. And this is one of the reasons for a health insurance claim denial.
That's why it is a good idea to scrutinize your insurance plan. If your policy is standard, then the provider is required to deliver payment.
It is difficult to get your application approved if you don't know the reality of the insurance denial. That's why it is vital to ask for the help of a lawyer who specializes in this matter.
When you hire a lawyer, he/she writes a letter to the insurer to re-examine the process. Your lawyer will handle all responsibilities to defend your rights.
Choose the Right Lawyer 
A good lawyer for health insurance denial claims will help you prepare the case. A poor case will only waste your time and money. Having a good lawyer working for you will ensure that your appeal will be considered. The lawyer will also try everything to win the case.