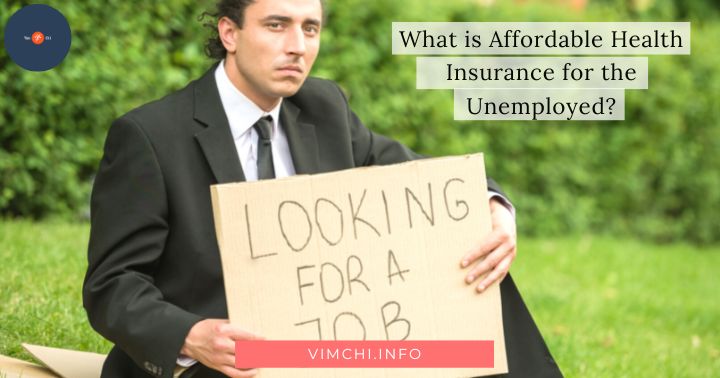 The Affordable Care Act (ACA) is comprehensive healthcare reform. President Barack Obama signed it into law in March 2010. It is a law designed to lower the cost of health insurance coverage. With this law, affordable health insurance for the unemployed has become available.
What is Affordable Health Insurance for the Unemployed?
Affordable health insurance, per se, is a type of health insurance that provides coverage at an affordable price. It is available through private insurers, state exchanges, and federal marketplaces. If you are unemployed, you can get health coverage that you can afford.
When facing unemployment, you need to act fast. You should start finding another job and teach yourself about how to behave around money. The Psychology of Money by Morgan Housel is one of those financial books that you must read to make yourself financially literate.
It is different from other books. This book will help you realize that doing well with money has nothing to do with how smart you are. Rather, it is about how you behave.
And if you're done reading this book, it is time to know about the options about affordable health insurance options that you can avail yourself of while looking for a job.
Sidecar Health Access Plan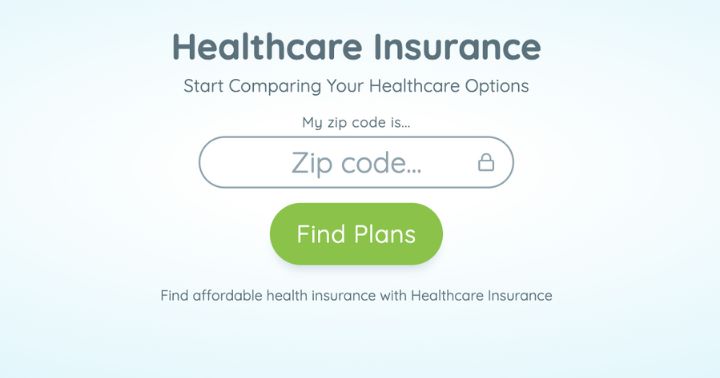 It's no-commitment health insurance. But it is flexible and affordable. It comes with low monthly premiums.
Sidecar Health attempts to reinvent how people obtain insurance. Unlike the traditional insurance card, the company will send you a payment card. You can use it to pay for your visit in cash.
You are not limited to a provider network. In that case, you can visit any doctor. You can also sign up for coverage at any time you want. Unlike traditional insurance, there's no enrollment period you need to keep in mind.
Read: The Types of Life Insurance
BlueCross BlueShield Catastrophic Coverage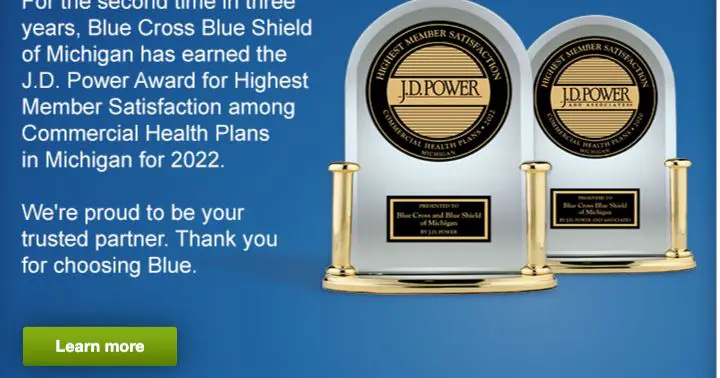 It is the most economical option, especially if you are unemployed. The plans are affordable, thereby, perfect for individuals who can't pay for standard coverage.
The plans are available in 50 states. It also offers a dedicated plan for adults younger than 30. But the policy terms depend on where you live.
However, the terms share common characteristics of catastrophic insurance. It means that the plans have low premiums but high deductibles. You can access preventive medicine for free.
Oscar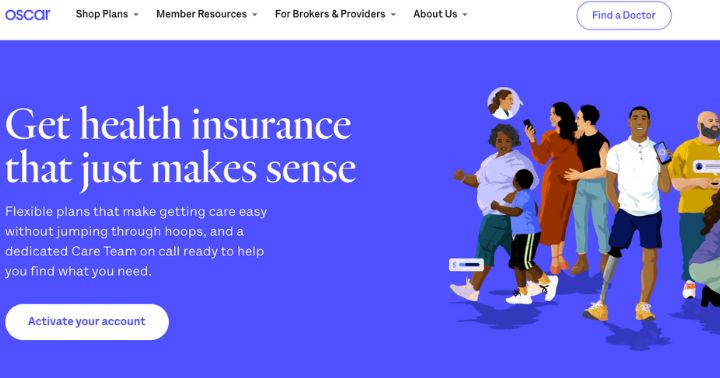 This is ideal for families. The plans won't consume your savings fund because of how affordable they are. Oscar offers several options to reduce costs for large families.
They are eligible for tax credits so you can lower your monthly premiums. The policies have a cap on family deductibles. That is, the overall deductible will not exceed twice your deductible.
It is also easy to purchase a plan online. You can simply download the smartphone app and you get a few additional perks. The company also offers virtual care who can schedule appointments and refill your prescriptions.
You may also qualify for low-cost coverage through Medicaid. However, to qualify, you need your household size and income. It is not about your employment status.
Another way to obtain insurance if you're unemployed is through healthcare sharing ministries. The coverage is not compliant with the ACA. Then again, it is better than not having no coverage at all.
If you have a healthier sharing ministry coverage, you can combine it with a direct primary care plan. It can give a little peace of mind knowing that your medical needs will be met when you need treatment.
An association health plan can also help. The plans vary from state to state. But they are subject to the ACA.
You can also try a short-term health insurance plan. In 2018, Trump finalized new rules to enable short-term plans to have terms up to 364 days and total duration. However, states can still impose stricter rules.
There are other options available. For instance, you can obtain accident supplements and fixed indemnity plans.
If you obtain coverage and it is not ACA-compliant, you must read the fine print. You should understand what you are buying.
Since the coverage is limited, you can't expect it to cover prescription drugs. Still, it can be a great way to protect you and your family against financial woes during emergencies.
Read: Best Work Perks to Consider
Is It Right for You? 
Affordable health insurance does not offer comprehensive coverage. However, it is better than no insurance at all.
The pandemic has taught us that medical exigencies can't be predicted. But they can cause financial upheaval. Without financial protection, you'll be left bankrupt.
Even if affordable insurance is not comprehensive coverage, it is still better as it can help you pay for your medical emergencies.
Safeguarding Your Family 
With this type of insurance, you can secure your family when one of the members gets sick. Although you will still need to pay out-of-pocket, you can get the treatment that you need should anything happen.
Protecting Savings 
You may be unemployed. But if you get ill and require treatment, it can leave you drained. By buying affordable health insurance, you can manage your medical expenses without having to dip into your savings.
Read: What is the purpose of American health insurance plans?
Can I Afford It? 
You may afford it. If you can't, you may qualify for government subsidies. However, your income will be a determining factor.
The best thing you can do is to shop around and start comparing plans. Check if you are eligible for ACA subsidies. If you earn between 100% and 400% of the federal poverty level, you may qualify for subsidies.
You can purchase this type of coverage at any time. However, you can only buy plans offered along with the ACA during open enrollment.
When looking for an affordable health plan, you need to focus on the type of plan first. It will affect the total cost of your medical expenses.
Medicaid is the cheapest health insurance. But there are eligibility requirements you need to meet. If you earn less than $17,774, you could qualify for Medicaid.
If not, you could purchase short-term health insurance. But, as mentioned, it has limitations on coverage.
Summary 
Options for affordable health insurance for the unemployed are available in all states. You may qualify for government subsidies. If not, you can opt for short-term plans. However, affordable insurance is not comprehensive. Thus, there are a lot of out-of-pocket expenses that you need to take care of.
All products recommended by Vim Chi are selected by our editorial team. If you buy something through one of the links, we may earn an affiliate commission.