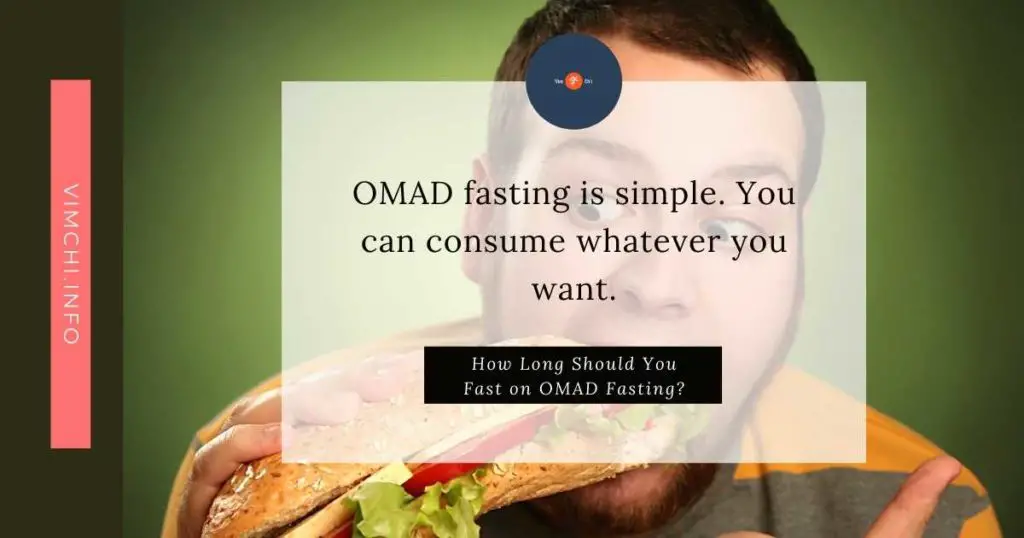 OMAD fasting is simple. At least, the concept is simple because you get to eat one meal a day. But you can consume whatever you want. How long should you fast when on OMAD fasting?
Keep reading to know more.
How Long Should You Fast on OMAD Fasting? 
This is a form of intermittent fasting. But it's the longest form of IF that requires 23 hours of fasting and a 1-hour eating window.
Just like other types of IF, OMAD doesn't specifically require calorie restriction. It also doesn't need specific macronutrient composition.
Benefits of OMAD 
This form of fasting is a tool to help with your weight loss. If you're eating low calories but you're still not losing weight, OMAD might help trigger your weight loss. 
Those who follow an OMAD pattern like it because it's easy to prepare food. After all, they only have to eat once a day.
It is beneficial if you frequently travel or have shift work. Because of its ease of preparation, it's popular among people with a hectic schedule.
If you eat three meals a day, you need to prepare food three times a day. You also have to shop for food several times a week.
Then, you're going to deal with dirty dishes. With OMAD, however, you can cut the time to prepare your meals by two-thirds.
Because it's a time-restricted eating plan, OMAD may reduce hyperinsulinemia. It can also help in controlling diabetes and improving metabolic syndrome.
In that case, if you use OMAD properly, it can help improve your overall health.
Another reason people are following this eating plan is that it's an easy way for them to reduce their calorie intake. Remember that you only have 60 minutes eating window. With such a timeframe, it can be difficult to overeat.
Then again, there are people who can eat more than 10,000 calories in 5 minutes. For most individuals, though, it's impossible to consume such an amount of calories.
Important Things to Remember When Trying OMAD 
Don't Eat Anything 
Indeed, OMAD doesn't have any specific food restrictions. It also doesn't restrict your calorie intake.
Then again, just because you can eat anything, it doesn't mean that you should eat anything. Keep in mind that you can easily consume junk foods in 30 minutes. It's not the best way to provide your body with optimal fuel.
Although OMAD's greatest appeal is that you can eat what you want, you should still strive to consume a balanced meal for your overall health.
It means that you must avoid junk foods.
See Also: Can OMAD Cause Weight Gain?
Improve Willpower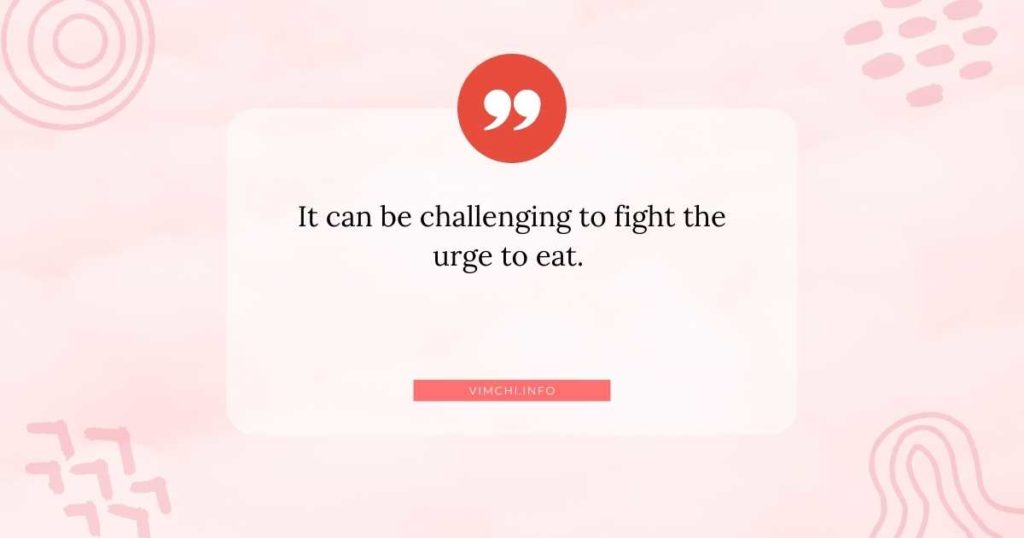 If you wish to test your mental toughness, then OMAD is the way to go. With OMAD, you need to stop yourself from eating every hour. It can be challenging to fight the urge to eat.
Hence, if you can fight hunger so you can only eat one meal a day, then you'll be surely proud of yourself for sticking to your diet. OMAD is the way to improve your discipline and willpower.
Not Recommended for People with Eating Disorders 
This is an eating pattern that promotes food restriction followed by food consumption. Thus, this isn't the best weight loss method if you have previous eating behavior.
Those who are susceptible to this eating disorder must avoid OMAD.
Extreme Caloric Restriction 
OMAD can help you significantly reduce your caloric intake. However, some people may not get adequate calories in 1 one hour.
For that reason, this eating pattern can feel like it's a chronic caloric restriction.
See Also: OMAD Meal Plans
Caloric restriction can help you lose weight. However, it may pose long-term concerns for some people because it may lower resting metabolic rate. As a result, it becomes extremely difficult to maintain weight loss.
However, it's important to note that it's easy to get enough calories within 1 hour, as long as you're not eating junk foods and focus on healthy food.
See Also: How to Get Enough Calories on OMAD?
Not Enough Protein 
Another concern of many who are still starting to follow OMAD is that they may not eat enough protein.
Protein is vital because it helps you feel satisfied. For some people, though, it is difficult to eat their protein requirements in one sitting. If you're tall, you may need to eat 11 grams of protein a day.
But that can be easily met by eating ribeye and fried eggs in one site.
However, if you think that it's not the kind of thing you can do, then OMAD may not be the tool you can use to lose weight or improve your health.
GI Upset 
You may experience GI upset after a consistent cycle of no food then it's followed by a large amount of food. But not all OMAD eaters experience it.
However, there are some who have experienced it.
Then again, after following this eating pattern for days or weeks, their GI upset is gone.
No Power to Exercise 
OMAD can be challenging if you exercise regularly. You may find it hard to work out while fasting. However, once your body has adjusted to this eating pattern, you can exercise while fasting.
Make sure that you opt to work out an hour before your eating window. In this way, you won't feel enervated or hungry when you work out during fasting.
How to Follow OMAD Properly? 
OMAD is a powerful tool to aid you in weight loss. It can also boost your metabolic health.
However, it's not for everyone. It's an extreme form of fasting. As mentioned, it's not ideal if you have a previous eating disorder.
You can do OMAD one to three times a week. However, some people are making it a lifestyle. Buddhists, for instance, only eat one meal a day. But it takes a lot of practice to successfully follow this pattern.
Furthermore, if you do follow OMAD, you should not eat whatever you want. Even though it's one benefit of OMAD, you must still eat the right food and at the right amount.
During your eating window, you need a balanced meal. You may also integrate a ketogenic diet with OMAD.
Summary 
How long should you fast on OMAD fasting? You need to fast for 23 hours and have an hour of eating window. There are several benefits of OMAD but it's not for everyone.
Worried about what to eat on OMAD? Here are some meal ideas.