Have you received the COVID vaccine yet? If you haven't, then you might want to be cognizant that there are side effects to it.
But just because there are side effects, doesn't mean that you shall avoid getting shots. The vaccine won't only protect yourself but also other people around you.
Vaccine side effects are to be expected. It's still new.
As the vaccines are being rolled out, doctors are seeing more side effects. And one of the side effects is the swollen node.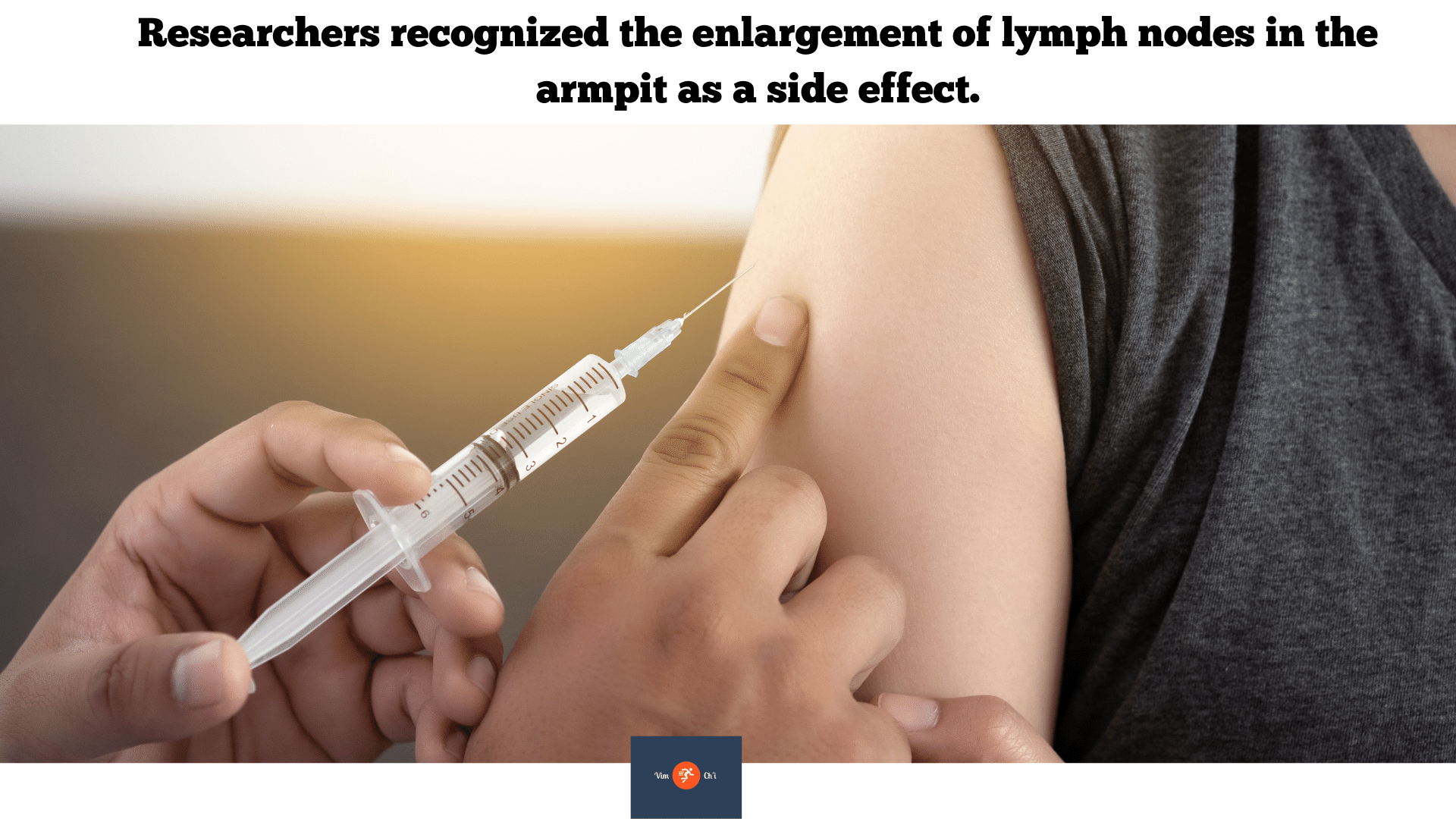 COVID Vaccine Side Effect 
Many medical journals publish reports to appease fears and prevent patients from undergoing needless testing.
The enlarged lymph nodes are just a normal reaction of your immune system to the vaccine. The swelling may occur on the same side where the vaccine shot was injected.
It may not occur immediately but after receiving other vaccinations, like HPV and flu.
In some cases, patients may not notice it. However, the enlargement of the lymph nodes may show up during chest scans. The scans will show white blobs that appear similar to cancer.
Your doctor may even request a biopsy.
However, in a journal, Dr. Constance Lehman stated that she and her team recommend and aim to "reduce patient anxiety, provider burden, and costs of unnecessary evaluation of enlarged nodes in the setting of recent vaccination, and 2) avoid further delays in vaccinations and breast cancer screening during the pandemic."
Enlarged Lymph Node as a Recognized Side Effect
During the large clinical trials of Pfizer and Moderna vaccines, the researchers recognized the enlargement of lymph nodes in the armpit as a side effect.
However, in a briefing document from the FDA about the Johnson and Johnson COVID vaccine, the side effect wasn't reported.
Dr. Lehman recommends that imaging centers must ask their patients if they had received COVID vaccination. They shall also record the date when they received it and which arm it was given.
Thus, if you just underwent mammography or x-ray and swelling has been detected but no other abnormalities, then there's no need to be apprehensive. It's just an innocuous effect of the vaccine.
But if the lump lasts for ver six weeks after getting inoculated, then talk to your doctor. It may be something.
To prevent yourself from worrying, you may want to postpone your routine mammograms and other imaging. Wait for at least 6 weeks after your last dose of the vaccine.
Or, you may undergo your screening exam before the first dose of a COVID-19 vaccination. In that way, there won't be any false results that may cause you to worry too much.
Then again, you must not hold non-routine imaging. It's especially true if imaging is necessary to assist in diagnosing an illness.
But you must never shelve immunization.
If you suffer from a form of cancer, you need to get vaccinated against the coronavirus. You're at higher risk of catching and dying from it compared to the general population.
However, it's ideal that you consult with your doctor about vacation. Some cancer treatments may cancel out the effectiveness of the vaccine.
If you are undergoing cancer treatment in one breast, your shot shall be given in the arm on the other side.
And to prevent issues with lymph node enlargement, the COVID-19 shot may be injected into the thigh. This will surely help avoid confusion.
However, if you are concerned about COVID vaccine side effects, it may be best for you to talk to your doctor. To date, the COVID-19 vaccine has a good safety profile.
Although these vaccines were developed quickly than other vaccines in the past, they underwent rigid testing. Moreover, researchers continue to monitor any side effects that patients may report.
The CDC recommends that patients with severe allergies shall not receive the COVID-19 vaccine.