The National Institute of Infection Diseases in Japan said that it found a new coronavirus variant in four passengers coming from Brazil.
Is the New Variant the Same as the Strain Found in the UK?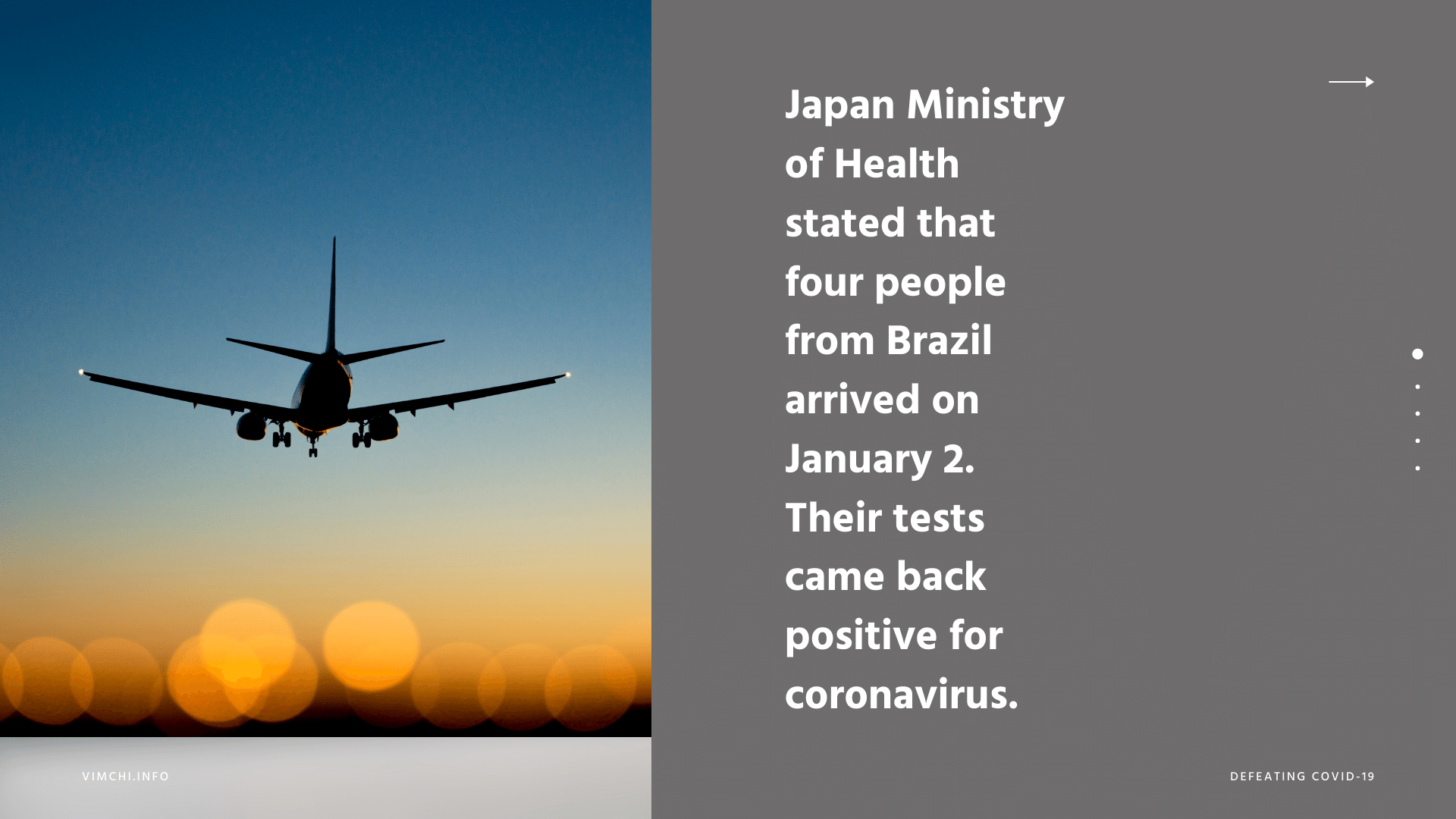 The new coronavirus strain may be similar to the variant found in the UK and South Africa. Unfortunately, details about the new strain's genetic make-up are limited.
Read: Coronavirus May Be Inactivated by Mouthwash 
It's also difficult to know whether or not this new variant is more infectious than the strain that originated in China or that one found in the UK and South Africa.
Japan Ministry of Health stated that four people from Brazil arrived on January 2. Their tests came back positive for coronavirus.
Scientists discovered the new mutant strain through a thorough examination by the NIID.
One passenger had no symptoms when he arrived. However, he was sent to the hospital because of his respiratory condition.
Japanese Authorities Notified Brazil's Health Ministry
Even though scientists in Japan could not show how infectious the new variant from Brazil is, they still informed Brazil's Health Ministry about it.
Read: Donald Trump Received an Experimental Antibody Drug for Coronavirus 
According to the Japanese authorities, the new strains have 12 mutations. One is present in the strain found in the UK and South Africa.
In that case, authorities are saying that this new variant may have the potential to be more infectious.
More reports about the new strains of the coronavirus continue to emerge in Japan. As a result, 73 countries tighten their border control measures for those who are coming from Japan.
A total of 140 nations imposed additional precautionary measures that restrict movements, thereby, affecting travelers from Japan.
The new variant first found in the UK was reported to be present in 17 countries, including the US, Canada, India, and Taiwan. Before traveling to the US, travelers must first show a certificate that they have tested negative.
When they arrive in the US, they have to undergo tests that can last up to 5 days. If they engage in high-risk activities before they arrive in the US, they must self-isolate for 7 days.
Will the New Variants Mean That We Can't Go Back to Normal? 
Details about the new variant of coronavirus discovered in Japan are still vague. It can take time for scientists to discover how this new strain affects people and how infectious it is.
The other variant found in the UK has different mutations.
But the real question here is if the new variants will affect our return to normality?
After several pharmaceutical companies released vaccines for COVID-19, millions of people expect that life will be back to normal soon.
Unfortunately, scientists are saying that it'll take years for a vaccine to reach a certain level that offers effective immunity.
We also have to wait for another few years before infections will dramatically fall.
They say that this coronavirus may stay around for a lot longer than we expect.
For now, it's unlikely to eradicate this virus despite the emergence of vaccines.
The virus tries to survive by making it more transmissible. As it's more transmissible to humans, its virulence becomes lower.
Most viruses were powerful when they first emerged. But as they adapt to humans, they boosted their infectivity but lower their virulence.
The UK variant is said to cause a less severe condition. In that case, vaccines may still be effective.
Will the New Strain Affect Tokyo Games? 
Japan postponed the Tokyo 2020 Olympics and Paralympic Games to 2021. The Olympics will run from July to August this year.
Unfortunately, new variants of coronavirus emerged and this may cause Japan to postpone it again.
Some Olympics officials are saying that the Tokyo Games will still go ahead and it's no longer possible to delay or postpone it a second time.
There's no way for us to predict what will happen in the next coming months. In Japan, the vaccination of their frontline health workers will start at the end of February.