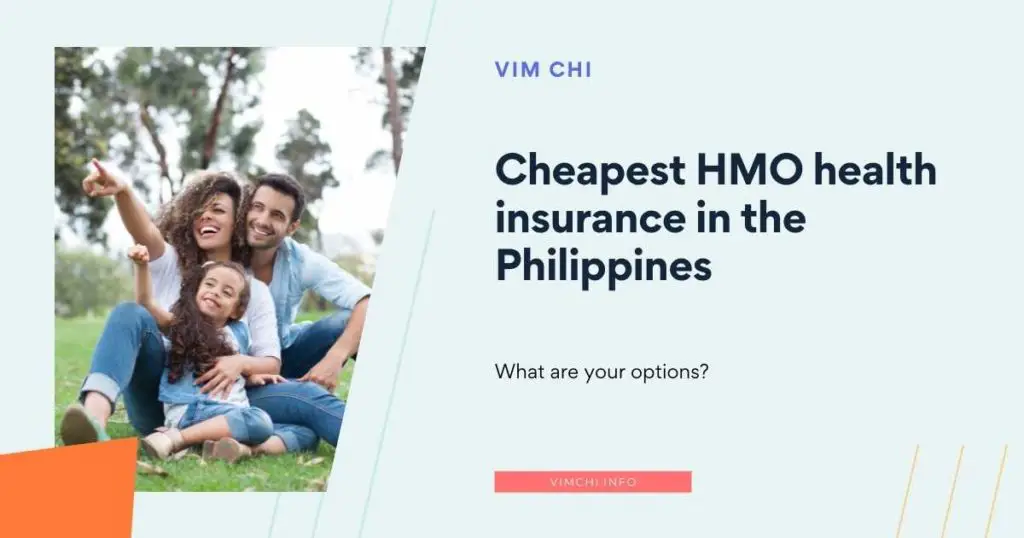 Each year, the costs of health and medical grow by 8%. The health expenditure in the Philippines reached PHP684 billion four years ago. Half of it was paid by patients out of their pockets and only 5% was covered by HMOs. Even though treatment costs for serious illness are rising, many Filipinos still don't consider health insurance as a priority. And you might be one of them. If you are looking for coverage, you might want to know the cheapest HMO health insurance in the Philippines.
In this article, we'll cover the most affordable healthcare plans in the Philippines. Keep reading to find out more.
Related: What Does HMO Mean? 
What is the Cheapest HMO Health Insurance in the Philippines?
The cheapest HMO plan in the Philippines right now is a prepaid HMO card. You can easily get a prepared HMO card because it's open for everyone.
You can obtain most of them without undergoing medical examination, underwriting, and other complicated tasks.
However, since it's the cheapest healthcare plan, the coverage is limited. If you obtain a prepaid HMO card for emergency care services, you can only use it at the admitting section.
Furthermore, it's only valid for a year.
Besides emergency care services, you can also use your HMO prepaid card in the following cases:
Consultation
Dental
Hospitalization
Diagnostic tests
Several health insurance companies offer HMO prepaid cards for consultation. The following are some of the options:
Maxicare
Medicard
PhilCare
For dental services, the cheapest HMO plan you can get is from MetroDental.
If you need to undergo diagnostic and laboratory tests, you can opt for MyHealthclinic. Insular and Mexicard are your best options for emergency care services.
Related: How Does Health Insurance 30-Day Grace Period Work?
For hospitalization, you can pick Maxicare, PhilCare, Medicard, and Pioneer.
What is the Cost of Health Insurance in the Philippines?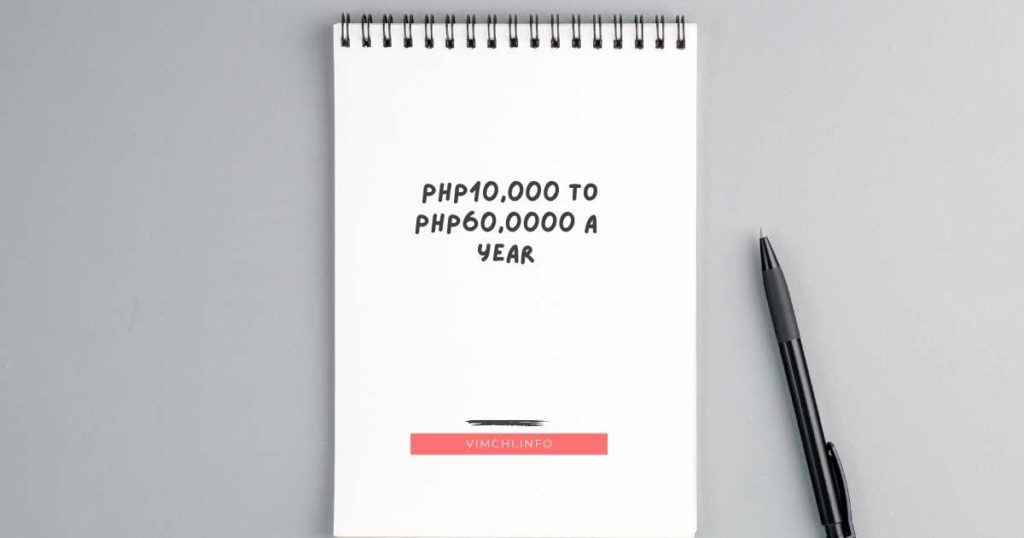 In addition to prepaid HM Cards, the next most affordable healthcare plan is PhilHealth. It'll cost you up to PHP6,600 per year.
The cost will also depend on whether or not you're employed or self-employed. If you're employed, your employer will pay for a portion of the contribution.
The HMO premiums depend on the coverage you wish to obtain. It can cost from PHP10,000 to PHP60,0000 a year.
Is the Cheapest HMO the Best Health Insurance in the Philippines? 
The best health insurance will depend on several factors. Just because it's the cheapest, it doesn't mean that it's the best healthcare plan for your situation.
For that reason, it's ideal that you carry out thorough research to help you decide.
The first thing you must consider is to assess your health.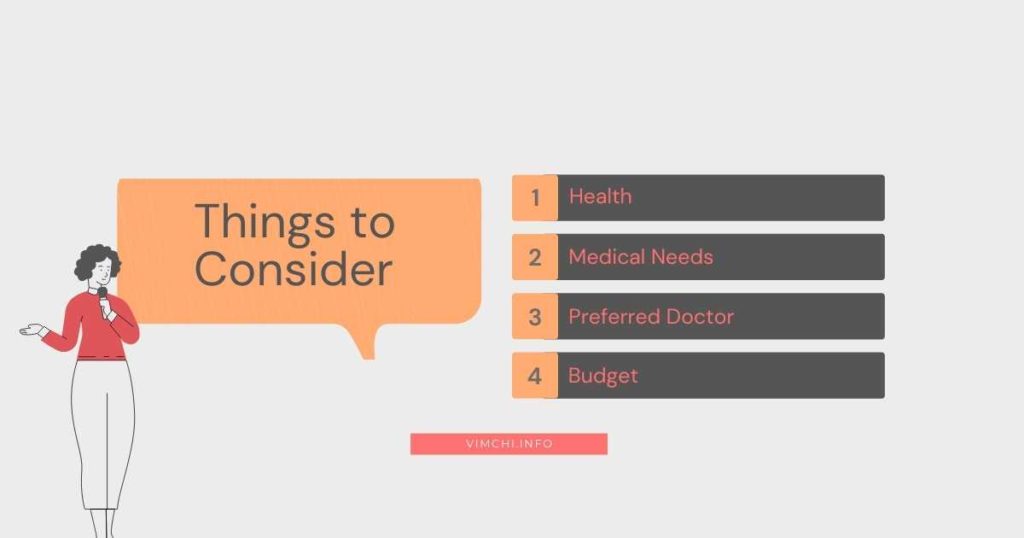 Health Assessment 
To know how much health coverage you need, evaluate your health. If you're healthy, then PhilHealth might be enough for you.
However, if you are prone to mild illnesses, you should consider an HMO. Pick an HMO health insurance that can cover emergencies, hospitalization, and other medical services that you might need.
Medical Needs 
Each person has his/her own medical needs. After evaluating your health, you need to consider what medical services you wish your health insurance will cover.
For instance, if you consult with a lot of doctors every year, then make sure that the healthcare plan includes consultation fees.
You might also want to be covered for medication, inpatient and outpatient services, and hospital stays.
Know your medical needs first to help you find the most affordable HMO health insurance that will work for your needs.
Preferred Doctor 
Keep in mind that HMO only pays for medical services done within your plan's network. Thus, before looking for an HMO, you need to find out if your preferred healthcare provider is part of the network.
However, if your doctor isn't part of the network, find out what kind of HMO his/her office accepts.
Budget 
It'll be pointless to have comprehensive health insurance if you can't afford its monthly premium. If you want the cheapest HMO with the most affordable monthly premium, you must know that its coverage is limited.
Remember that you'll never know what illness you will suffer or whether or not you'll meet a serious accident. Having health insurance can be helpful for your finances.
You need to balance your budget and your medical needs.
The Network 
HMO depends on the network of the plan. Choose a health insurer that has a wide network. Most HMOs with the cheapest monthly premiums have a small network. Thus, you're left with a few accredited clinics that you can visit.
Having an HMO plan with a wide network can be beneficial, especially if you like to travel.
Quote 
Make sure to compare at least three quotes to help you decide. Contact the agents of the health insurers you're planning to sign up for. They are willing to help you decide on the best HMO you can have based on your needs and preferences.
Final Thoughts 
Prepaid HMO card is the cheapest HMO health insurance in the Philippines. If you're not sickly or don't have a family history of cancer, then PhilHealth might be enough. Or you might want to choose Kaiser Permanent. Know more about this health insurer and whether it offers HMO or PPO.