Dogs don't typically reject food. A one-off occasion may simply tell you about their mood.
It could be that they are under a lot of stress.
However, if their appetite is reduced over a long time, then you might need to look for appetite stimulants for dogs.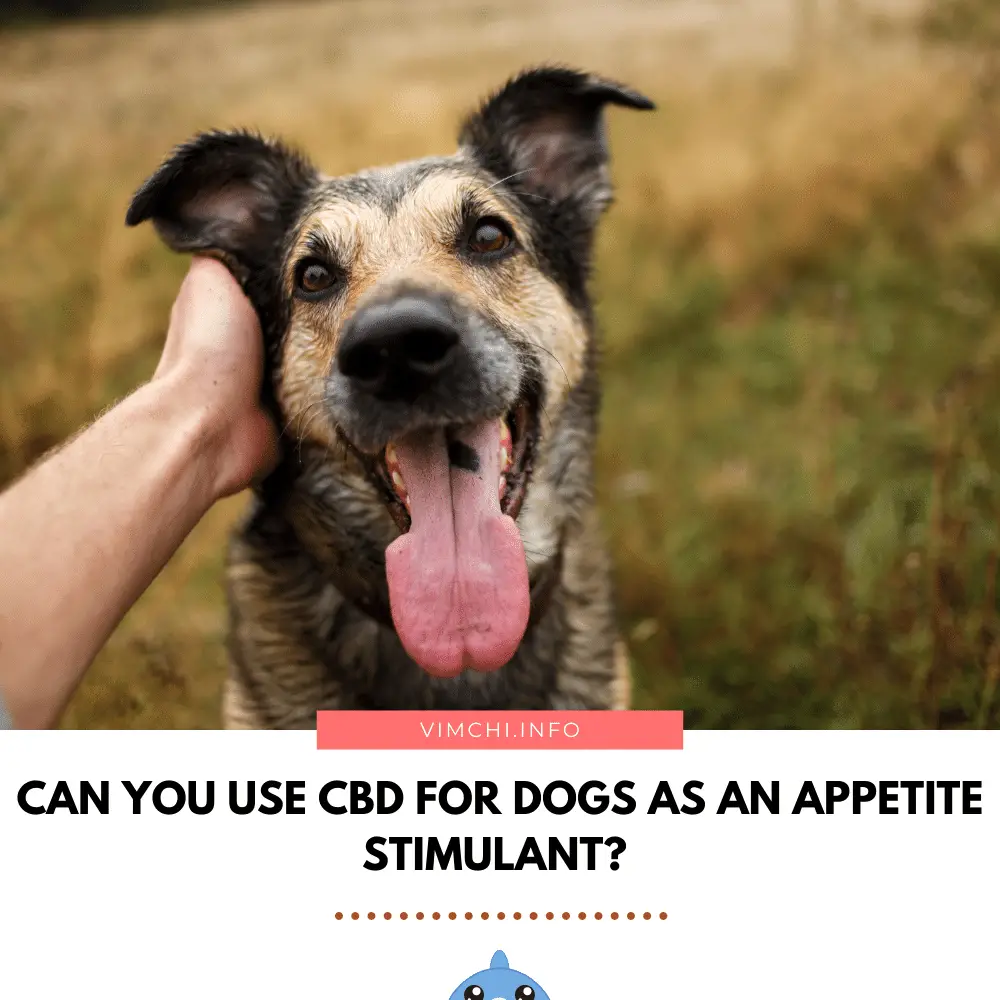 Can you use CBD for dogs as an appetite stimulant? 
We'll find out here.
Natural appetite stimulants must only be given if your dog refuses to eat long enough that the loss of appetite is already affecting its health.
With reduced appetite, your dog isn't getting enough calories to support its healthy weight.
The use of appetite stimulants can give your dog the nutrition that it needs.
Appetite Stimulants for Dogs 
1) Keep Your Dog Company to Stimulate Appetite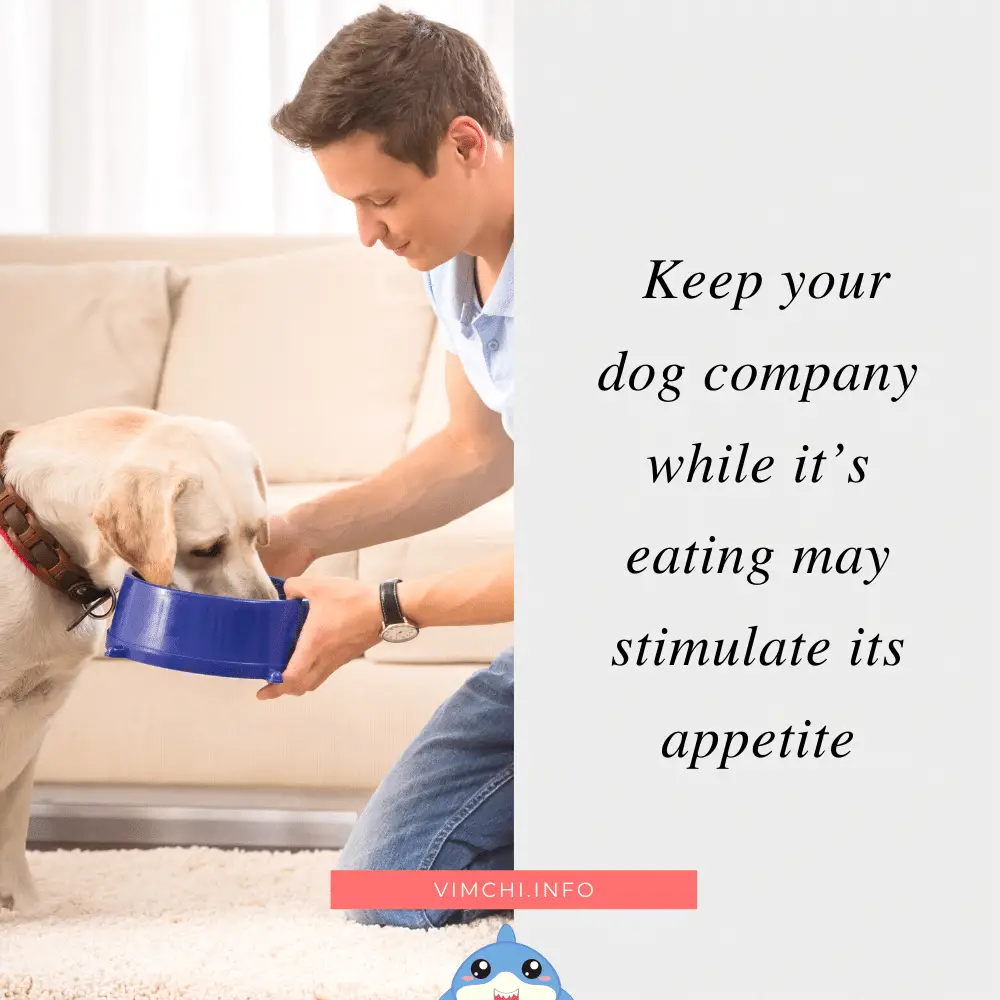 Some dogs hate to be alone. They also don't like to eat alone.
Perhaps, if you keep it company while it's eating may stimulate its appetite.
Furthermore, portioning out your pet's daily food may also help, especially if your dog is a fussy eater.
2) Give It a Rotisserie Chicken Already 
It's the easiest option to try if your dog is old or sick. Rotisserie chicken smells good. And to dogs, it smells even better.
The pickiest dog would love to have a bit of white meat from a rotisserie chicken.
To further improve its appetite, make sure to hand-feed the meat. And opt to warm it up first before it to your dog.
3) Get the Benefits of CBD Oil for Dogs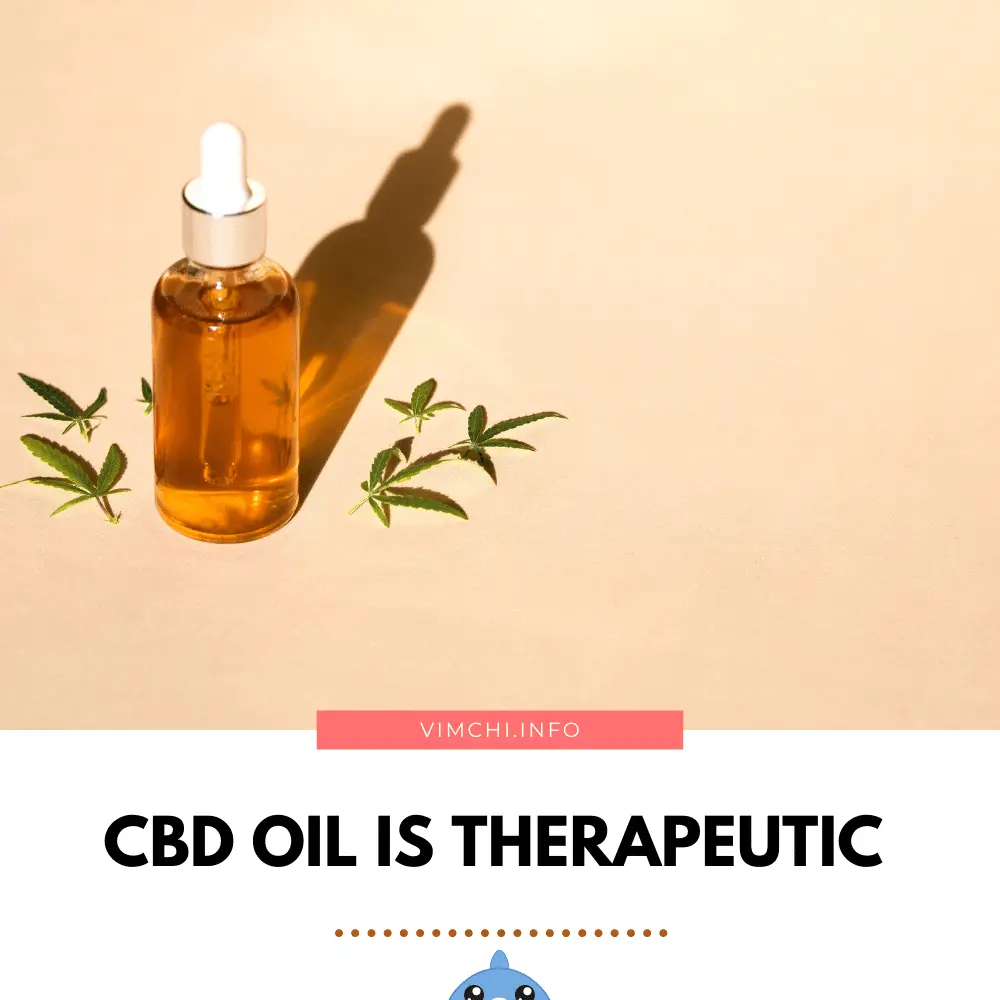 It's a therapeutic oil. Unlike marijuana, it doesn't have THC, which makes your dog high.
CBD oil has several health benefits not just to humans but also to animals.
It's not only to aid in improving your dog's appetite but it can also be useful in its overall well-being.
You can apply the oil under its tongue or use a roller and apply it on its skin. How you administer this oil to your dog will depend on how willing it is in opening its mouth.
However, the best option is to add drops under its tongue. Its coat might be too fluffy that you won't find the skin to use a roller on.
Read: How Does CBD Help Dogs?
4) Try Acupuncture to Restore Its Energy 
One of the reasons your dog isn't eating is that it lacks the energy to do so.
You can try this ancient Chinese medicine that aims to restore energy balance and promote healing.
Acupuncture, per se, encourages the body to heal itself as it corrects energy imbalances in the body.
When the needles are placed in the identified points, they can enhance blood circulation while improving the body's healing ability.
It also stimulates the nervous system to reduce your dog's discomfort, which can be the reason it doesn't have an appetite to eat.
In addition to acupuncture, acupressure may also be used.
It involves applying pressure to certain points, instead of inserting a needle. It's less invasive. This is a great alternative if your dog can't tolerate needles.
5) Feed It Human Foods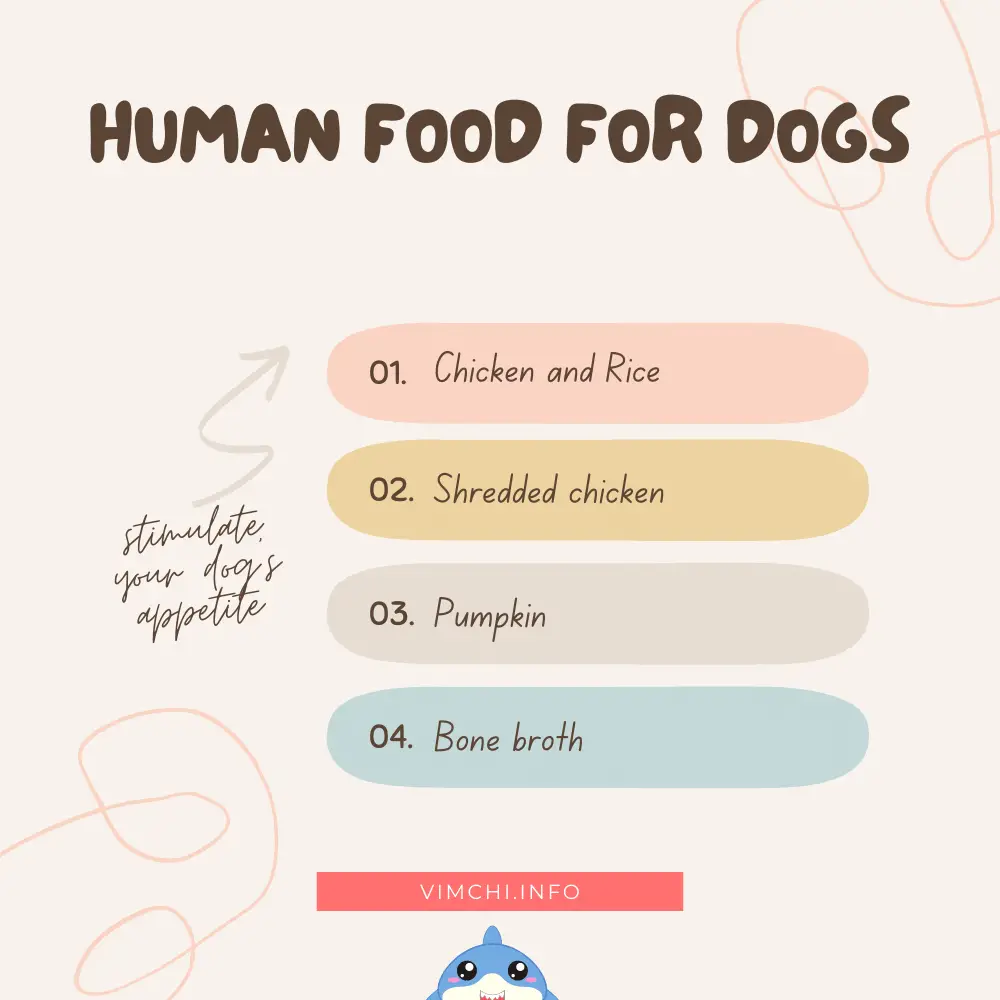 If your dog is recuperating from illness causing it to lose its appetite, then feeding it human foods can help.
There are several options to choose from. For example, you may prepare chicken and rice for your dog. Many dog foods contain these ingredients.
And they are well-tolerated by canines suffering from stomach discomfort. But you need to give your dog boneless, skinless chicken breasts.
Then, make sure that the rice isn't fried.
You may also choose to give shredded chicken. It must be plain and unseasoned to make it easier for your dog's system to digest it.
Furthermore, shredded chicken with no seasoning contains essential minerals, vitamins, and amino acids.
Giving your dog a pumpkin can also help its appetite. Pumpkin has a high amount of fiber that can regulate your dog's digestive system. But make sure to feed unsalted, unseasoned, and cooked pumpkin.
Bone broth is also good for your dog. It's a liquid meal that can be tolerated well by your canine's upset stomach.
It is also a useful and delicious way to add moisture to its food. It can add flavor to dry food, which may help in increasing its appetite.
6) Treat Your Dog with B Vitamins 
Vitamin B is known to improve appetite in humans. It turns out, this vitamin is also useful in improving a dog's appetite.
This vitamin can act as a co-enzyme that promotes biochemical reactions to change carbs into glucose to provide energy to the body.
It's vital for dogs for its body to absorb protein and fat.
Many commercial dog foods have vitamin B couples. However, the vitamin is destroyed by heat, light, and air.
Processing dog foods require a temperature beyond 118 degrees. And such temperature alters vitamins, minerals, and amino acids.
For that reason, the amount of vitamin B complex from commercial dog foods is minimal.
Therefore, if you feed your dog commercial dog food all the time, then it may suffer from vitamin B deficiency, which may be causing its appetite loss.
Feeding your dog some vitamin B-rich foods is highly suggested.
Natural sources of vitamin B complex would include wheat bran, kelp, molasses, kidney, milk, eggs, liver, and heart.
Talk to your vet about other sources of vitamin B complex, if your pet suffers from vitamin B deficiency.
Before you even stress your dog's loss of appetite, you need to evaluate its appetite.
If you think that your dog is not eating as much as the guidelines state on the food you bought for your dog, you must keep in mind that they are just guidelines.
Healthy dogs can eat up to 70% of the amount stated on the package.
It's also important to know that loss of appetite in canines is the result of illness. Thus, if you think that your dog has no appetite to eat, don't buy appetite stimulants immediately.
Instead, seek vet care.
But you must only do so if your dog refuses to eat if it usually eats well.
Dogs can go on without food sans bad effects. However, you must address the issue as early as possible.
Conclusion 
If your dog isn't eating well all of a sudden, it might benefit from the appetite stimulant for dogs that we discuss above. But make sure to talk to your vet first before you administer those stimulants.
And if you wish to administer CBD to your dog, find out first if it causes diarrhea?