CBD for dogs is everywhere. You can find it in a pet shop and it's now advertised on social media.
If you have purchased some and your dog is experiencing a bad case of diarrhea, then you might wonder whether the CBD caused it?
Can CBD for dogs cause diarrhea?
Cannabidiol is generally safe. However, just like any supplement, it can cause undesired results.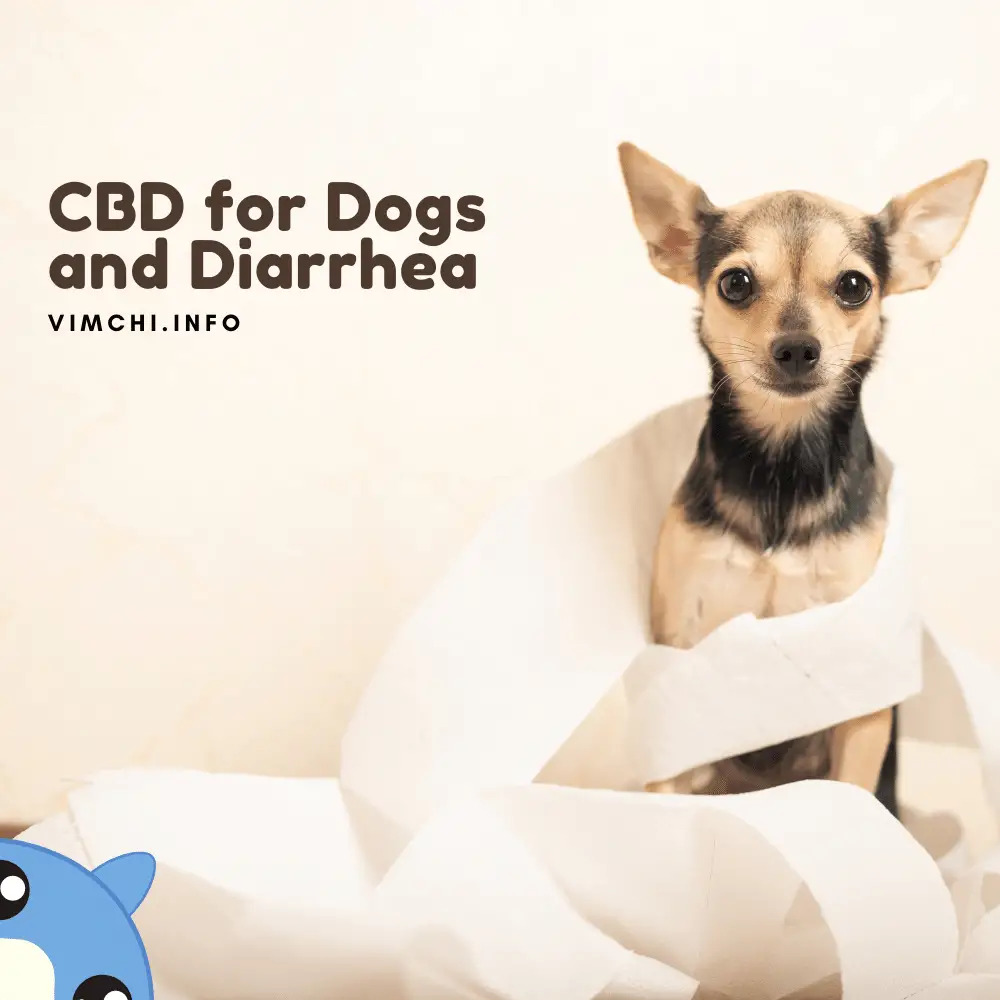 Has Your Dog Developed Diarrhea After Giving CBD Dog Treats? Can CBD Dogs Cause Diarrhea? 
But why did you give your dog some CBD treats in the first place?
CBD treats can help your dog feel better. However, it might develop diarrhea.
But diarrhea might not be caused by the CBD treats. Rather, it could be that your dog is sensitive to the change in its diet. When you gave it the CBD treats, the treats caused a change in its diet.
As mentioned, CBD, per se, isn't harmful. But if your dog developed diarrhea, you should do something about it.
If unchecked, diarrhea could cause adverse side effects as it could lead to dehydration. Bear in mind that extended diarrhea could lead to death.
The CBD treats won't cause harm to your pets. But if they develop diarrhea, you should fix it.
One solution is to stop giving CBD treats. Or you can also lower the dose of the treat.
You may also consider skipping a day of giving it any. When you stop giving it CBD treats, its system will reset, thereby, fixing diarrhea.
But it can take up to 24 hours to normalize its system.
How CBD for Dogs Can Cause Diarrhea? 
As mentioned, CBD for dogs is generally safe. But the oil in the CBD can cause diarrhea if you start at a higher dose.
After you skip a dose and allow its system to normalize, you can start giving your dogs CBD treats again. But start with a small dose.
You can increase the dose to the optimum level or the amount that's best for your dog.
When increasing the dose, you need to wait for at least three days before increase it. Doing so will help the dog's system to get used to the CBD so it can metabolize it better.
Once your dog's system has adapted to it, everything should be fine.
CBD can soothe your dog's stomach and improve its bowel movement.
What is in the CBD? 
One reason CBD for dogs can cause diarrhea could be the type of oil in the treat. Many manufactures are using olive oil, hemp seed oil, or coconut oil. These oils are the usual carriers.
If your dog is having diarrhea to, say, coconut oil barrier, then switch to a CBD treat with MCT oil or olive oil.
Read: Are CBD Oil and Hemp Oil the Same? 
Most of the products from hemp that cause adverse effects have cannabis that wasn't organically grown.
Remember that the hemp industry is still not heavily regulated. To know whether or not the product comes from organic hemp is to ask the manufacturer for its certificate of analysis.
You should also review its pesticide residuals and make sure that the product has no pesticide residual detected.
What Happens If you Give Your Dogs Too Much CBD? 
CBD for dogs doesn't contain THC. It means that your dog won't get high. But you can still overdose them.
If your dog consumes too much CBD, it can become lethargic. It might also become uncoordinated causing it to stumble around.
Read: Is It Safe to Administer CBD for Dogs Suffering from Anxiety?
The length of this symptom can vary from one pet to another. However, most animals can recover fully from a hemp overdose in a few hours.
You should also remember that pets respond to CBD differently. In that case, even if you administer the recommended dose, it can still experience adverse side effects.
Is It Worth the Risk? 
The cannabis plant where the CBD is derived from contains phytocannabinoids, flavonoids, and terpenes. In that case, hemp-based pet products can provide natural support for your pet's systems.
Many pet owners now are using hemp products to provide their pets with optimal immunity while supporting their neurological systems.
In other words, if you wish to keep your pets in peak condition, you might consider giving them CBD.
The natural compounds in CBD can also help in reducing joint discomfort, which is part of a natural aging process.
How to Prevent Pets from Overdosing on CBD? 
Cannabis dosages aren't measured largely. They're also not regulated widely, as mentioned.
Most of the CBD products that you can purchase from dispensaries might not specify the exact amount of CBD in every serving. As a result, it's difficult for you to assess how much of it should you give to your pets.
The majority of hemp overdoses in pets are accidental. You might have followed inaccurate instructions. As a result, your pup will get too much of the oil or supplement.
But you can avoid it by investing in a CBD for dogs with clear guidelines.
Choose a CBD treat or CBD oil for your dogs that come with detailed information so you know how much your pet will need according to its weight, size, and species.
When you know how much CBD you should give to your pet, you can avoid overdosing on your pet. It also ensures that your pet will get the perfect level of CBD that fosters maximal benefits.
How to Talk to Your Veterinarian About CBD for Dogs? 
Veterinarians aren't allowed to prescribe or administer CBD or hemp products for animals. Then again, the laws are changing. In that case, they may change in the coming months or years.
Prevent Pets from Eating Your CBD Edibles
The cannabis plant has tetrahydrocannabinol or THC, which is a compound that creates that high effect. Although CBD for dogs doesn't contain THC, your CBD edibles have THC, which is poisonous to your pet.
Hence, if you're taking CBD edibles, make sure to keep them away from your dogs.
Conclusion 
Can CBD for dogs cause diarrhea? It can if you give it at a higher dose. Diarrhea may also be the result of a change in your dog's diet. When you introduce CBD to your dog, you're changing its diet that might have caused diarrhea.