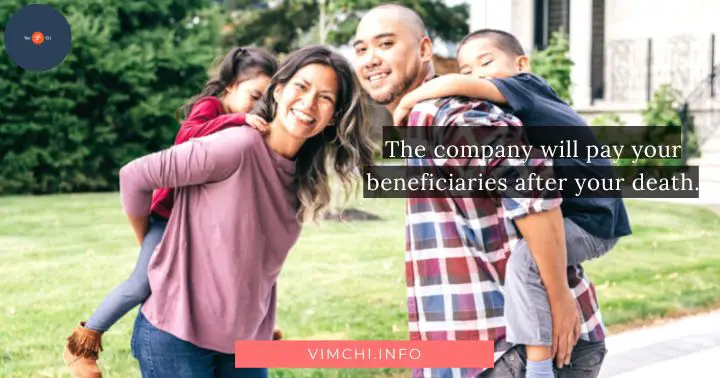 In the US, millions of people believe that they need a life insurance policy but they don't have it. One of the reasons is that they can't afford it. Unfortunately, most of them overestimate the overall cost of it. But do you really need it?
What is Life Insurance Policy?
It is a contract between you and an insurance company. The company will pay your beneficiaries after your death. Your chosen beneficiaries can spend the money for whatever purpose they choose. They can use the lump sum to pay for a mortgage or transfer it to a trust fund to pay for their kids' college.
In other words, the policy can ensure that your family can survive without you. It is their safety net.
The Types of Life Insurance 
Term Life Insurance 
It is the most affordable type. But it only covers a certain period. For the duration of the policy, the monthly premium stays the same. You can choose to pay for 10 years or 30 years.
Your beneficiaries can claim and receive a death benefit if you pass away within your policy's term. For instance, if you have a 10-year term life insurance, and you die on the third year, your beneficiaries will age a certain amount.
You can renew the coverage. However, each time you do so, the rate will be higher.
Read: Flexible Hours as a Work Perk
Permanent Life Insurance 
It is more expensive. But the coverage is lifelong. In other words, it can last for the duration of your life. The cash value also builds up.
The value accumulates over the life of the policy. That's why many people would choose it as a savings portion of the policy. You can borrow against the cash value. It is also possible to make a withdrawal.
And if you end the policy, you can obtain the cash value but with some deductions.
The cash value of some policies can build slowly over the years. In that case, you can't access a lot of cash immediately.
What Benefits Can You Get from It? 
Life insurance can be a tool to protect the people who depend on you. In that case, if you're the breadwinner in your family, make sure that you obtain this policy.
But before you do so, you must evaluate the type of financial protection you need at this point in your life. If you're single and no one depends on you, then life insurance might not be necessary. But talk to an expert about it first before you dismiss it.
Read: Healthcare Spending Per Capita
How to Obtain a Policy?
Life insurance is like health insurance. The longer you wait to purchase a policy, the more expensive the premium will get. Thus, you should not put things off.
If you can buy a policy now, then make sure that you grab that opportunity. You may also ask your employer if you can purchase it through the company.
Your employer may also provide basic coverage. However, it may not be enough to cover everything when you die.
Talk to a financial representative and ask about the best life insurance you can get that meets your needs.
As mentioned, your employer may provide this policy. So, take advantage of it while you still can.
What is the Cost of Obtaining a Life Insurance Policy?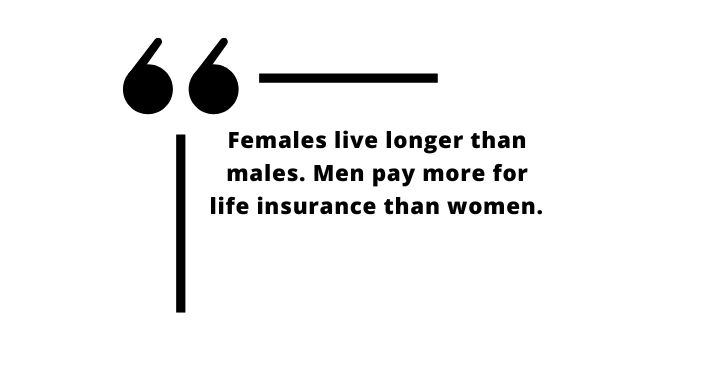 The cost of life insurance depends on a variety of factors. One of the factors that affect the cost is the type of policy you obtain.
If you want the most affordable, then the life policy is the better option. But other factors affect your insurance rates.
Age. The younger you are, the 

cheaper the rate

 will be.
Sex. Females live longer than males. In that case, men pay more for life insurance than women. However, in Montana, insurers must offer gender-neutral life insurance rates.
Health. If you have a medical condition, it may affect your premium rate. The rate will be higher if you're a smoker.
Lifestyle. Your life insurance rates are higher if you have a risky lifestyle or job. For instance, if you have a criminal record or a dangerous occupation, your rates are higher than those who work in an office, for instance.
Read: What are the Main Benefits of HDHP?
Can a Life Insurance Policy Be Customized? 
Most life insurance policies can be customized. You can find optional features called riders.
They are known to provide valuable benefits tailored to your needs. Riders can protect family assets.
They are especially useful if you need to pay for your chronic medical care.
What is the Premium if You Have Pre-Existing Condition? 
Unfortunately, millions of adults under the age of 65 have a pre-existing medical condition. It can be asthma or they suffer from diabetes. You may wonder if you can still get life insurance when diagnosed with a certain condition.
Fortunately, many people can still get life insurance, despite their diagnosed medical condition. You can still obtain a policy even if you have been diagnosed with HIV infection.
However, your medical details matter a lot. It also depends on the insurer. Other factors will also be considered, like your gender and lifestyle.
As mentioned, if you have risky jobs and dangerous hobbies, your rates will be costlier.
Who is Your Beneficiary? 
A beneficiary is a person who will receive the death benefit after your death. Most policies let you add multiple beneficiaries. You can decide how much each will get when you die.
Or you can name people as trusts. For instance, you can name your best friend as your trust. In that way, the money you left for your family will be used according to your wishes.
But you need to work with an attorney to help you structure the trust. It is also a wise decision to work with a financial expert. In that way, a trust will be part of your larger financial plan.
But make sure to update the policy and review the beneficiary sections regularly. A certain life event can affect your selection.
Summary 
A life insurance policy can offer financial protection to your family when you die. It is a vital policy that you might want to consider now before it's too late. You may also obtain a policy that offers cash value.