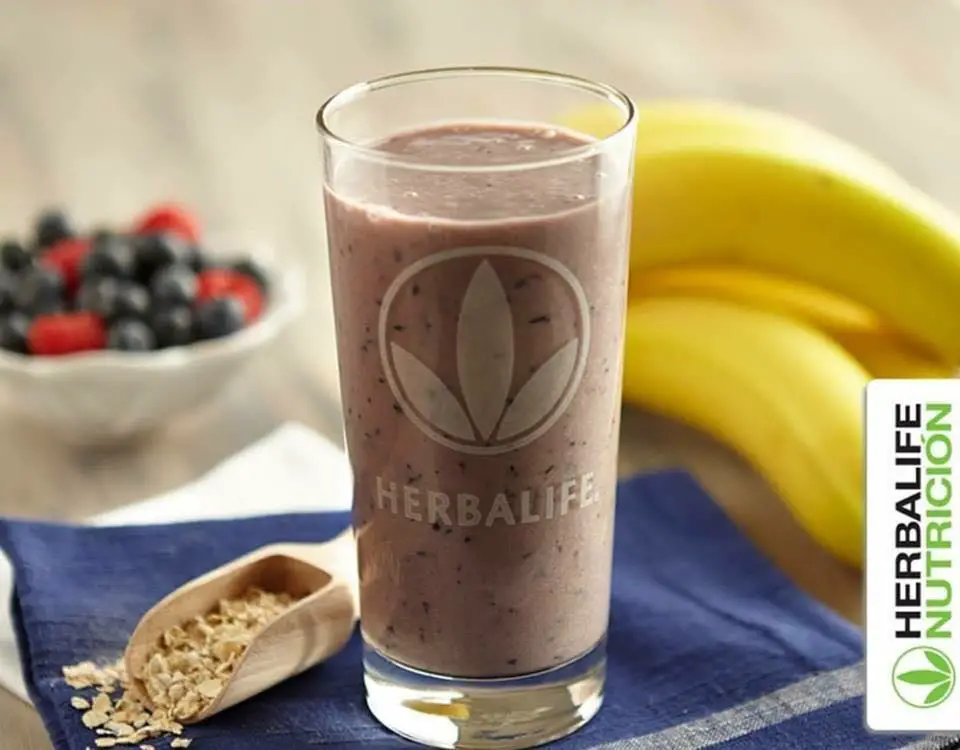 [dropcap]W[/dropcap]e're often asked: "Will Herbalife shakes help me lose weight?" Yes, they will. In my experience, Formula 1 Herbalife shake works, as long as you follow the program.
Formula 1 Herbalife shake is a meal replacement. It means that you will use it in place of a meal, i.e. breakfast, lunch or dinner. It is not a protein shake but it contains nine grams of protein. And it is more than just a protein shake.
This meal replacement shake replaces unhealthy meals with a healthier option. It makes counting calories a lot simpler. As it replaces a meal, it contains enough carbs, fats, and other nutrients to have a balanced meal. When paired with Herbalife Personalized Protein Powder, it can keep your cravings under control. However, the Herbalife shake alone can give you enough fiber that can reduce your cravings, while blocking hunger.
An analysis of reviewed studies found that those that follow a meal-replacement plan lost more than those who followed a reduced-calorie diet.
Is it possible to lose weight in one week with Herbalife Formula 1 meal replacement shake and Herbalife tea?
In my experience, I lost around two kilos in one week by drinking the shake and tea. However, to achieve that weight loss goal, I followed the program carefully. That is, no eating of unhealthy snacks. Instead of potato chips or biscuits, I prepared Herbalife Formula 1 and mixed it with banana (or any fruit). I replaced my breakfast and dinner with this shake. My lunch consisted of fruits and steamed fish. No rice. And instead of black coffee, I took Herbalife tea.
Why choose Herbalife shakes to help me lose weight?
Easy to prepare
They are easy to use. All you have to do is choose the flavor that you want. Prepare it and consume it as a replacement for one to two meals a day. In other words, there's no calorie counting.
The best part is that you can prepare them anywhere. Thus, you'll have no excuse for breaking your weight loss goal. If you're in a hurry and don't have time to prepare your meal, then this is the answer to this situation. Just place 240 ml of cold water to Herbalife shaker cup, add two tablespoons of Herbalife Formula 1 shake, mix them and drink while on the go.
Healthy
Herbalife replacement shakes are loaded with essential nutrients, like healthy fats, minerals, and most of all, protein. It is not easy to get all of these things from a regular meal. The nutritional facts of this shake stated that the product contains a huge amount of your RDA of various vitamins and minerals sans the calories.
Flexible
You can choose the number of meals you want to replace in a day and what meals to switch. I prefer to have this shake for breakfast and dinner. You may want to replace two meals a day if you need to lose a lot of weight faster. However, if you're not in a hurry to lose weight or you simply wish to maintain your current weight, replacing one meal will do the job.
Delicious
I tried meal replacement shake I bought at Healthy Options. But the taste was dull. However, Herbalife meal replacement shake is delicious. It is especially true if you add almond milk and some fruits.
I haven't tried it yet but a friend of mine recommended adding two tablespoons of chia seeds to make the shake more delicious. Recently, our distributor introduced us to a new flavor — Dulche Leche. And I could not get enough of it.
When to use Herbalife shakes to help you lose weight?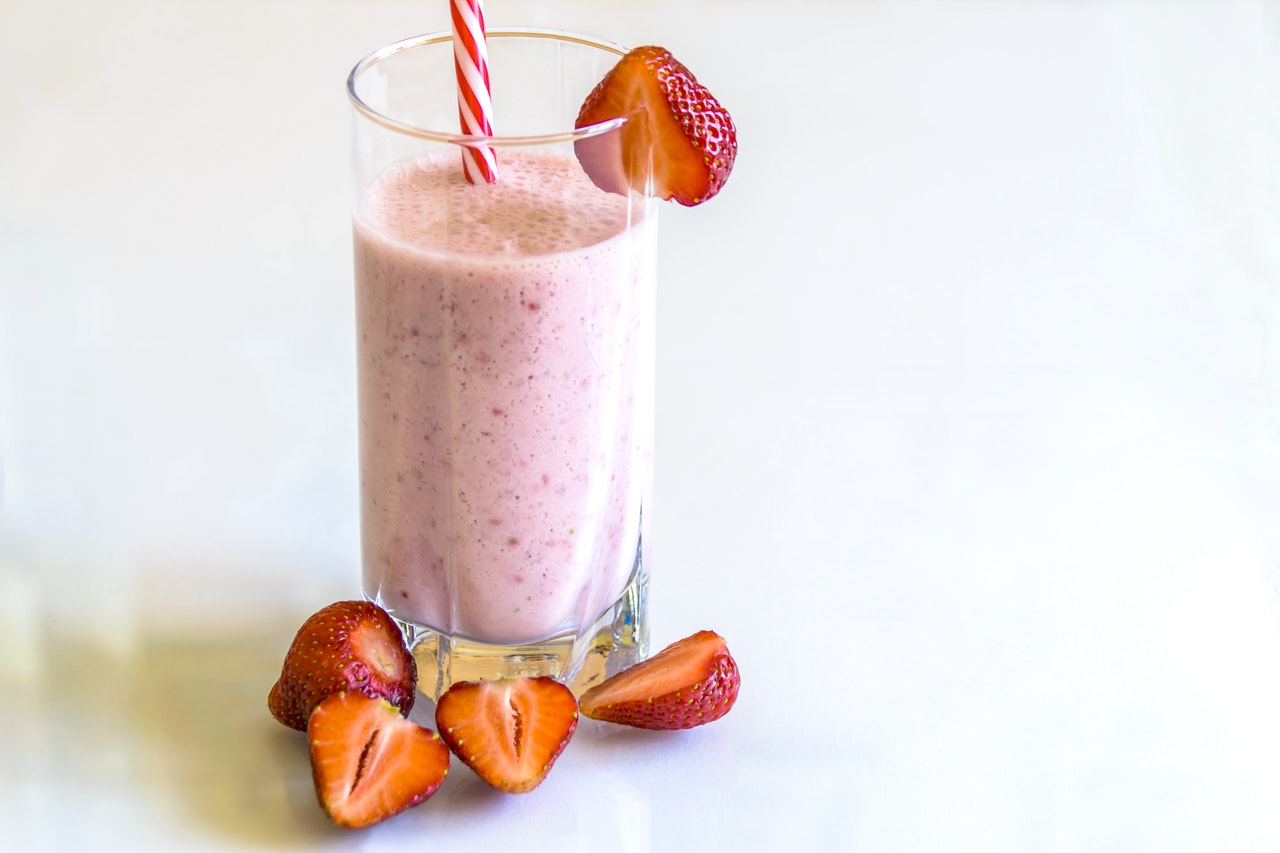 You can use them in place of any meal. And as mentioned earlier, you can use them as a healthy snack to satisfy your craving for your next meal. A lot of people like having a meal replacement for breakfast because they don't have to prepare their meal. The shake is just quick to prepare and can help fill your hunger. You just need to shake it and go. However, others, simply want to have the shake for lunch or dinner. Again, it is up to you when you want to use it or what meal you wish to replace.
If you struggle making breakfast or dinner, I suggest using the shake for that meal. However, if you always end up eating three cheeseburgers at lunch, you might want to try this meal replacement shake. In this way, you can save hundreds of calories in the process. Or you can use it in the evening so you'll have light dinner. It is also a great way to fight cravings at night. The next time you are craving for a pizza or a bowl of potato chips while you watch your favorite show on Netflix, simply prepare Herbalife replacement meal and take it instead of those unhealthy options.
How effective Herbalife shakes are in losing weight?
It depends on how you follow the program. The shake is beneficial if it replaces an unhealthy food item in your regular diet.
Essentially, Herbalife meal helps with portion control. It is the most satisfying option that you must choose. The shake is a great way to jump-start your weight loss journey because it is not only high in protein but it is also low in sugar. Plus, it is portion-controlled. One serving is only 80 calories.
If you wish to add more protein in this shake, you may include yogurt. Herbalife meal replacement meal with yogurt will help you feed the good bacteria in your gut.
Since your goal here is to lose weight, you must be mindful of what you add to your meal replacement shake. Keep in mind that the shake is already 80 calories. If you add non-fat milk, the calories would balloon to 120. Now, if you add other items, it would also increase the total calories of the shake you prepare. As long as you add healthy items to your shake, you're good to go.
To make it easier for you to add fruits to your shake, make sure to keep frozen bananas in your fridge. Opt for an extra ripe banana if you want to have a sweet shake. If you wish your shake to have an ice-cream-like consistency, use less water. Or prepare it using a food processor, rather than a blender.
Can drinking one Herbalife shake a day still help you lose weight?
Yes. But it still depends on the overall calories that you take in a day. For example, an average woman needs 2,000 calories a day to maintain her weight but must consume 1,500 calories per day to lose a pound of weight a week. It is easy to follow a 1,500-calorie a day diet as long as your every meal is under 300 calories. Say, you have 300-calorie breakfast, 80-calorie replacement shake for lunch, and another 300-calorie dinner. Then, you'll have a 150-calorie snack twice a day. So, the total amount of calories is only 980 calories.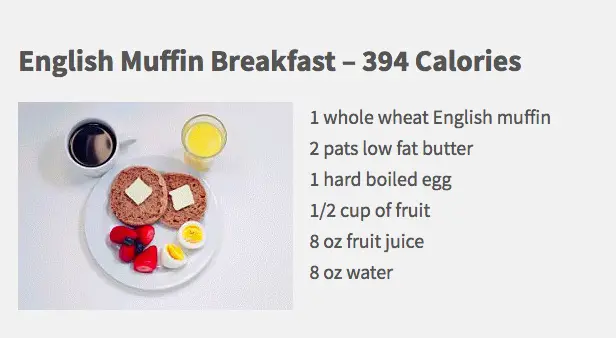 What does a 300-calorie meal look like? Here are your options.
You may also try these dinners that are under 300 calories.
If you wish to learn how to prepare a 1,200-calorie meal plan, Eating Well got you covered. The sample meal is prepared by the Eating Well's registered culinary experts and registered dietitians.
Drink more water
Another trick to lower your overall calorie intake is to drink more water. Aim to consume two liters of water per day to help you get rid of 96 more calories a day. Drinking water before meals will significantly reduce your hunger. As a result, you will eat fewer calories. In this study, it showed that by drinking half a liter of water 30 minutes before meals would make people lose 44% more weight in 12 weeks.
Still, you need to ensure that you are eating a healthy diet. Drinking coffee and green tea may also be an excellent choice. The caffeine content in those beverages can boost your metabolism.
Of course, don't forget to exercise. Eating fewer calories may cause your body to burn less. Some experts believe that calorie restriction reduces metabolism. Furthermore, it can cause loss of muscle mass, which reduces metabolism further.
To prevent it from happening, make sure to lift weights. It prevents muscles loss and averts slowing down of your metabolism when you're in a long-term calorie restriction diet. 
If you can't go to a gym, you can easily perform bodyweight exercises at home, like sit-ups, squats, and push-ups. Not sure what other exercises you can perform? Try Intense Abs Trainer. The app has plenty of exercises that can help you tone down your muscles.
Or you may just choose to go walking, jogging or swimming.
Wrapping Up
Herbalife Formula 1 replacement meal shake can help you lose weight, provided you follow the program. If you need to talk to a Herbalife distributor, please leave us a message at contact [at] vimchi.info To start your morning with a Herbalife shake, add this to your cart: