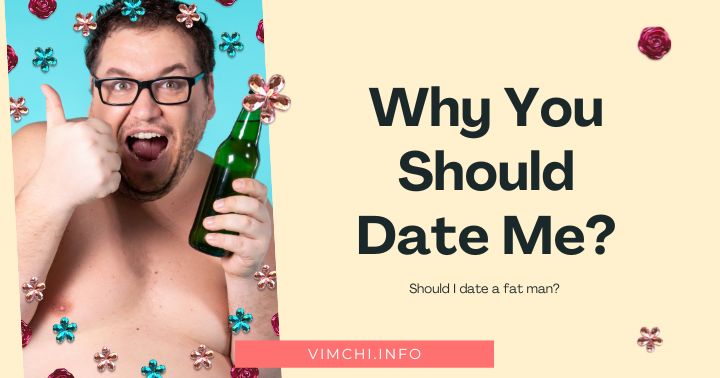 Carrie Ann is 33. She's not overweight but she's not skinny either. After attending an event with her friends, she met a guy called Steve.
Steve is different from the guys she dated. Instead of having toned abs and a prominent jawline, Steve is somehow overweight… chubby… husky.
But he has a great personality. He makes Carrie laugh. When Steve asked her for a dinner date, Carrie was baffled.
She asked her friends, "Should I date a fat man?" 
There's nothing wrong with dating a fat guy, according to her friends. They are right.
Dating a fat guy is like opening a bag of chips in church. People will look at you. But deep down, they want some chips, too.
Does Being Fat Affect Dating? 
No one can't argue that our society is discriminating. People will judge you for your looks.
Chubby, fat guys often receive vicious criticisms. But most of these guys are trustworthy.
Although being overweight comes with various health risks, such as heart disease and erectile dysfunction, chubby guys don't have to agonize about finding love.
Just like Carrie, some women do fall in love with chubby men. One reason is that these guys are funnier. And women love men who can make them laugh.
Indeed, having extra pounds does not always translate to a sense of humor.
But women assume that fat guys are funny. Most of them are… Jack Black for instance.
You may feel embarrassed to introduce him to your family, especially if your siblings and parents are fitness enthusiasts.
However, with his great personality, they'll love him too.
But if you're concerned about his weight, though, you may want to encourage him to lose weight.
He doesn't have to be skinny or have a body like Chris Hemsworth.
Instead, he just needs to meet his ideal weight.
How to Make Him Lose Weight? 
Being overweight comes with a lot of health risks. And you don't want him to suffer from chronic diseases, like diabetes and cardiovascular problems.
You can assist him in ditching his extra weight to get him in shape.
Your boyfriend already knows that he's on the heavier side. Hence, it will be easier to encourage him to lose weight and get a leaner body.
Here are some ways to motivate him to lose weight.
Fast Together 
One of the most popular ways to lose weight today is intermittent fasting.
Just because you don't need to lose weight, it doesn't mean that you can't take advantage of its benefits.
IF has a lot of benefits not just for people who need to lose weight but also for individuals who wish to maintain a healthy body. Intermittent fasting is good for your overall weight.
By fasting together, you can decide on what time to eat, instead of what food to eat. When you fast together, there's no need for him to watch you eat while he's starving.
However, it is vital to remember that if he has a medical condition, you should not force him to do intermittent fasting. This is especially true if he's taking medications.
Read: How safe it is to combine intermittent fasting and breastfeeding?
Overnight Fasting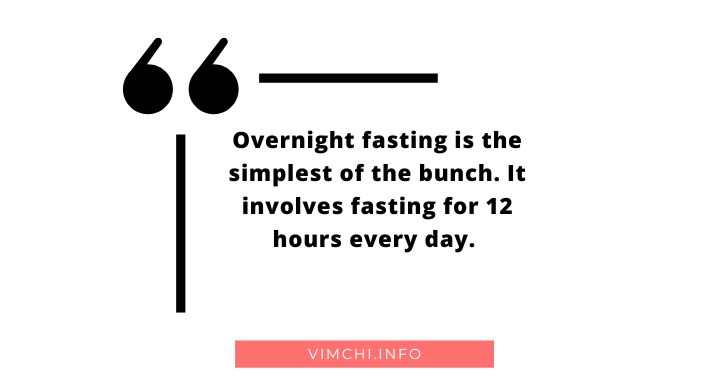 One of the most popular forms of IF is overnight fasting. It is the simplest of the bunch. It involves fasting for 12 hours every day.
You can stop eating after dinner by 6 pm or 7 pm. You can only resume eating at 7 am when you break your fast.
Autophagy can still happen at this mark but the cellular benefits are still mild.
Eat Stop Eat
Eat Stop Eat is another approach you can try. It is an intermittent fasting strategy developed by Brad Pilon. To better understand this process, you may read his book Eat Stop Eat: The Shocking Truth That Makes Weight Loss Simple Again.
This form of IF is different from other types because it stresses flexibility. The creator emphasizes that fasting is just giving yourself a break from food for a time.
It requires 24-hour fasts a week but you need to commit to a resistance training program. After the fasting is over, you can forget that it happened. You can start eating responsibly.
That is, you go back to a normal way of eating. It means that you don't binge. However, you should not restrict yourself to extreme dieting or eating less than what you need.
According to the author, occasional fasting is best for fat loss, especially if it is paired with weight training. Because you don't restrict yourself to the food that you eat, it makes it more enjoyable to end your week.
Read: Where to obtain protein when on keto diet?
5:2 Fasting
On the other hand, you can try 5:2 fasting. If you wish to try it, make sure that you read the best-selling book The FastDiet. It provides the things you must know about this approach.
The idea of this method is to eat normally for five days. You don't have to count calories. On the other two days, you can still eat but limit it to 500 calories a day.
With short bouts of fasting, you can keep cool. If you feel hungry on a fasting day, you can look forward to the next day when you can feast again.
However, the author does not recommend fasting when you're doing endurance exercise. If you are preparing for a running race, make sure to ask your trainer to find out if this plan will work for you.
Read: The Best App to Use when Intermittent Fasting for Weight Loss
Introduce Him to Healthy Food 
Healthy food does not always necessarily mean wheat grass and rice cakes. If his favorite food is burgers, he can still eat them.
But make it lean meat.
You can start learning how to make sweet potato fries or fish tacos. Serve them during your dinner date at your house.
But don't let him give up high-calorie foods cold turkey. Otherwise, he'll only go back to his unhealthy eating habits after a month or so.
Be His Gym Buddy 
Well, as they say, the couple who exercises together, stays together. Or in this case, you'll be thin together.
Healthy behaviors are contagious. Encourage him to be his gym buddy. Go to the gym together.
If he doesn't like going to the gym, you can walk, jog, run or swim together. When you accompany him to work out, he's likely to stick with his workout routine.
He'll be more motivated to hit the treadmill than to curl up in front of the TV eating unhealthy food.
Summary
Should I date a fat man? Why not? If he has a great personality, you should not be afraid to say yes to a dinner date or a lunch date with him. Carrie Ann made the right choice when she agreed to date Steve, who's a fatty.