Hello there! Eating one meal a day can be tortuous for beginners. Did you feel that way, too? Well, if you're having a hard time incorporating OMAD into your daily routine, then this post is for you.
Ways to Incorporate OMAD into Your Daily Routine 
1.) Choose a Consistent Time Every Day to Eat Your One Meal 
The most common time to break your fast or eat one meal is dinnertime. But you can choose lunchtime, too.
The most important thing here is to pick a time that you can stick to it.
Thus, if you have started breaking your fast at dinner, do it consistently. That's why you must choose a schedule that you can stick to.
Otherwise, you'll have difficulty sticking to eating just one meal a day to lose weight or to improve your overall health. And no, it won't slow down your metabolism.
2.) Plan Your One Meal in Advance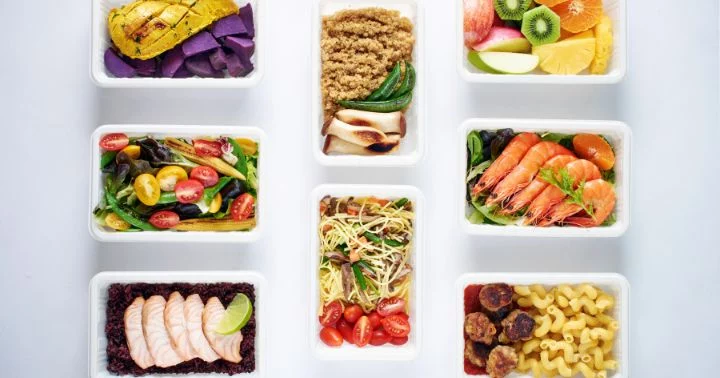 One of the trickiest parts of eating one meal a day is the food you eat each day. Keep in mind that you're only allowed to eat just one meal a day and it has to be satiating.
Thus, your one meal must be well-balanced. It must provide all the vital nutrients that your body needs.
Focus on proteins, carbohydrates, healthy fats, and vegetables. You may also want to eat high-fat, moderate-protein, and low-carb meals.
That's why the ketogenic diet is perfect for anyone who eats only one meal a day. It curbs your appetite while it reduces your feelings of hunger.
When you eat a high-fat, low-carb diet, your body enters a metabolic state called ketosis, in which it starts to burn stored fat for energy, rather than carbohydrates.
Ketosis can lead to a reduction in hunger and cravings. Thus, it makes it easier to just stick to eating one meal a day. It's satiating that you no longer want to eat another meal.
Hence, perfect for OMAD.
The keto diet is also characterized by high-quality protein. That is, it helps preserve muscle mass and supports satiety.
Eating a meal that is high in fat and protein can be satisfying. It can also help you keep feeling full for longer.
It makes it less likely that you won't feel the need to snack throughout the day.
3.) Start Gradually 
You should not do OMAD without first trying the shorter fasts, like 13 hours or 16 hours. Starting gradually will help you get adapted to this kind of diet.
So, you can start by fasting for 13 hours for one week and work your way up. Doing it this way will help your body acclimate properly.
I recommend eating one meal a day after a month of practicing intermittent fasting. This will make it easier to transition to longer fasts.
4.) Monitor Your Progress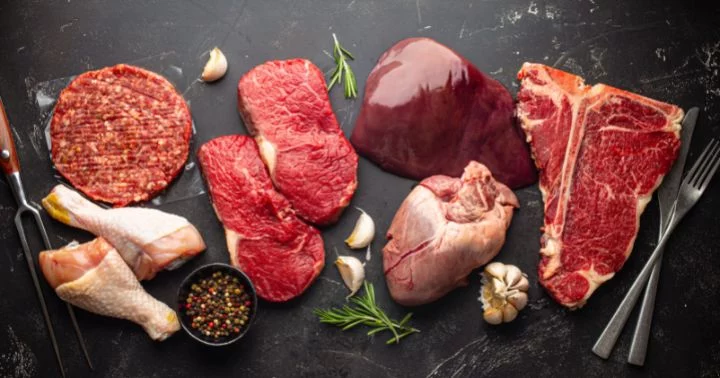 OMAD affects every person differently. That's why it's vital to pay attention to how your body responds to it.
If you experience negative side effects, adjust your fast.
If you feel drained, for instance, consider, adjusting the food that you eat.
You may consider eating only meat. The carnivore diet is similar to the ketogenic diet. But it's stricter than keto.
If you don't want to cut your carb intake, make sure that you choose whole grains, like quinoa, brown rice, and oats.
They are good sources of complex carbohydrates. These foods allow a slow, steady source of energy throughout the day.
Opt for lean proteins, if you don't like high-fat meat.
Nuts and seeds are also satiating. So you keep feeling full and satisfied for many hours of the day.
Read: When is the best time to eat on OMAD?
5.) Drink Plenty of Water 
This is important to prevent dehydration. Keep in mind that dehydration can cause fatigue and weakness.
Although experts say that it's okay to drink tea or coffee during fasting, I don't recommend it. Instead, you should focus on water.
If you are not fasting for a medical reason, drinking tea or coffee is okay. However, some people may experience an increase in their hunger when drinking this beverage while fasting.
Thus, for hydration purposes, consider just drinking water only. Keep in mind that you're not consuming any fluids.
So, make sure to get enough water to stay hydrated.
While fasting, you may feel hungry. To curb it, you should drink water. It keeps you feeling full. It also makes it easier to stick to your fasting.
Furthermore, water aids in digestion. It keeps the digestive system moving. It also aids in the proper digestion of food and prevents constipation during fasting.
It also helps detoxify your body. Water can flush out toxins and waste products.
And before you break your fast, make sure to drink water. It reduces hunger and it can lead to eating less.
Read: Keto and Breastfeeding
OMAD Daily 
Incorporating OMAD into your daily routine is possible. But one of the questions that our readers asked was whether or not it is healthy to do it every day. So, yes. Eating one meal a day every day is safe. However, it's important to talk to your healthcare provider or consult a dietitian who can help you find the right foods to eat to break your fast.