Sleep is vital for the health of your brain and maintaining your physical health. Health experts recommend between 7 and 8 hours of sleep. Unfortunately, this is not possible if you suffer from insomnia. But you may get enough sleep by trying out one or some of these natural remedies for insomnia.
Insomnia is a common sleep disorder. It affects millions of people worldwide. The problem with it is that this disorder can lead to fatigue, irritability, and other health issues.
You can talk to your doctor about this disorder so he/she can prescribe you medicines. These medicines, however, are not only expensive but they come with side effects.
Fortunately, there are various natural remedies that can help you get the resultful sleep you need without the risk of harmful side effects.
Natural Remedies for Insomnia To Easily Fall Asleep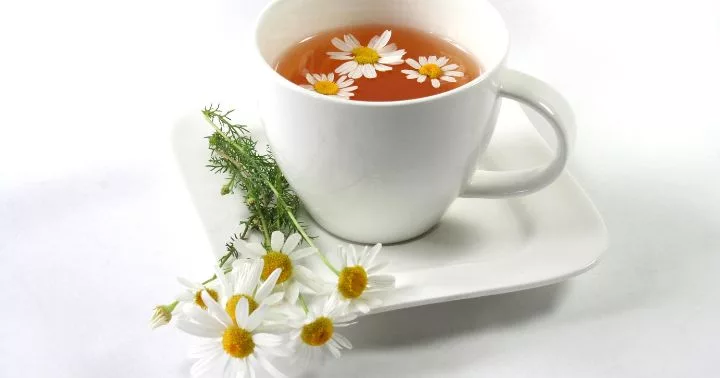 1. Chamomile Tea 
As an Amazon Associate, we earn from qualifying purchases.
This tea has a subtle sweetness. It promotes a sense of relaxation and calmness. This is a perfect pre-sleep treat because of its absence of caffeine.
Plus, it has a flavonoid that creates a mild sedative effect. It binds to receptors in the brain to induce sleepiness and decrease anxiety.
It also naturally curbs your appetite as it increases serotonin levels that regulate your appetite and mood. As a result, you feel full and satisfied.
The best time to drink it is 45 minutes before bedtime. It enables your body enough time to metabolize the chemical compounds in the tea to make you fall asleep.
But you can also add other activities that can promote relaxation and sleep.
For instance, before enjoying a cup of chamomile tea, try taking a hot bath 90 minutes before bedtime. As you are near your regular sleep times, your body temperature decreases.
This is necessary to signal the brain to start producing melatonin, which is a hormone responsible for initiating sleep.
During your bath, your body will feel warm. But after that, your internal temperature will drop, making it easier to fall asleep.
2. Lavender Essential Oil 
As an Amazon Associate, we earn from qualifying purchases.
For centuries, this essential has been used to aid people in falling asleep.
According to this study, patients with heart disease use it to improve their sleep quality. It can help you sleep because of its potent chemical components, including linalool, camphor, and linalyl acetate. They are anxiety relievers and sedatives.
These chemicals interact with the brain to reduce restlessness and aggression. This is one of the reasons lavender can help you feel relaxed and makes it easier for you to fall asleep.
This is an essential oil so you do not have to drink it. Rather, you use it by adding a few drops to a diffuser or mix it with a carrier oil and apply to your skin.
You may also add a few drops to a warm bath to further promote relaxation and sleep.
3. Melatonin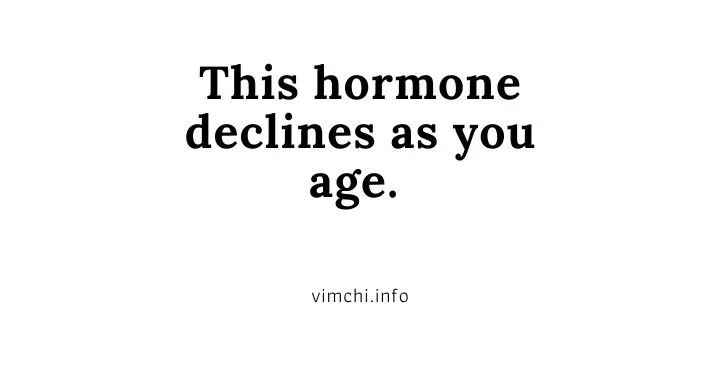 It is important to note that your body produces melatonin. It will not make you fall asleep. Rather, it puts you into a state of quiet wakefulness, thereby, promoting sleep.
In terms of dosage, there is no official recommendation. However, a range of one to 5 mg can be effective. To help you fall asleep, you can take it a few hours before bedtime.
This hormone declines as you age. It is one of the reasons older adults have a problem getting enough sleep at night. They are also sensitive to melatonin supplements.
Although there is no recommendation as to how much you need to take, you should try the lowest dose possible.
Lower doses can help you sleep better without disrupting your circadian rhythms. You also will not suffer from prolonged drowsiness.
When to take it? The best time is to take it a few hours before your bedtime. However, there are fast-acting melatonin supplements that will make you feel sleepy in just under 30 minutes of taking them.
4. Valerian Rot 
For the herb community, this is a root that can effectively treat insomnia. It has compounds that can calm the body and help you fall asleep faster.
You will not only fall asleep faster but you stay asleep throughout the night.
How it works is not properly understood. However, it is believed that it could increase the gamma-aminobutyric acid (GABA) in your brain. It regulates nerve cells and promotes a calming effect.
Other studies show that valerian reduces the time it takes for you to fall asleep. Unlike prescription sleeping pills, valerian has fewer side effects. It means that you are not likely to experience morning drowsiness.
5. Exercise 
Regular exercise can help improve your sleep quality. It also reduces your risk of insomnia. It helps release endorphins, which can promote relaxation and reduce your sleep levels.
Scientists do not know how exercise can improve sleep. But moderate exercise increases the amount of slow-wave sleep you are getting.
Slow wave is deep sleep. This is a state where the brain has a chance to rejuvenate.
Furthermore, exercise causes the body to increase endorphins. But you should not attempt to exercise an hour before going to bed.
Instead, you should let the endorphins wash out so your brain has time to wind down.
Exercise also increases your body temperature. This is like taking a hot shower. After 30 minutes, your body temperature starts to fall, thereby, facilitating sleepiness.
6. Magnesium 
This is a mineral that plays a vital role in many body functions, including sleep. There is no clear relationship between sleep and this mineral. However, several studies show that taking this supplement may improve sleep quality and duration.
Magnesium is one of the electrolytes in the body. They are minerals that the body requires to function properly.
Several researchers hypothesize that this mineral can relax the central nervous system. It can cause chemical reactions in the body to boost sleepiness.
In addition to taking a magnesium supplement, you may also eat magnesium-rich foods, such as avocado, spinach, almonds, and dark chocolate.
Takeaway
There are many natural remedies for insomnia that can help you get the results that you need. Chamomile tea, valerian root, melatonin, lavender essential oil, exercise, and magnesium are just a few examples of remedies that can promote relaxation and sleep. It is vital to talk to your doctor before trying any remedy. This is especially true if you are taking other medicines or have underlying health conditions. With the right remedies and healthy sleep habits, you can overcome insomnia and enjoy a restful night's sleep.