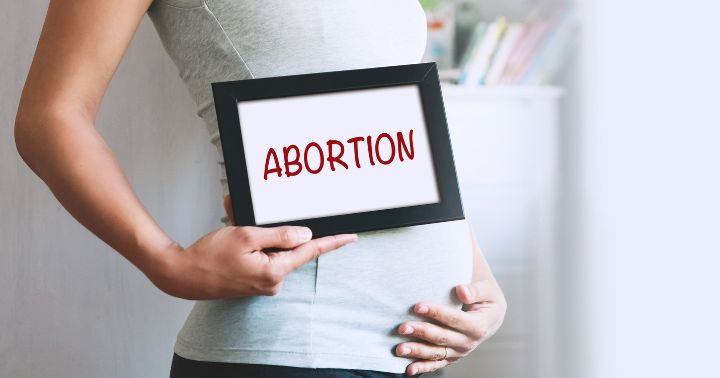 Is abortion moral? Many Americans don't think abortion is a moral issue. But I'm not going to talk about the morality of abortion in this post. Rather, I'll talk about whether or not health insurance will pay for your abortion. Does health insurance cover abortion after the US Supreme Court overturned Roe v. Wade?
Let's find out here.
Will Health Insurance Cover Abortion or Do You Need to Pay for the Overall Cost?  
Before the ruling in June, insurance coverage for abortion was already complex.
The issue has been more complicated after the states have set varying rules. Half of the states will limit or ban abortion in all circumstances.
However, it is important to note that the question of whether your insurance plan will cover your abortion is not determined by the state where you live in.
Various factors governed coverage issues, including the abortion access that a state allows.
It means that if abortion is covered by your health plan but there are no providers in your area, then you can't access any abortion clinic.
If you travel and go to another state that considers abortion legal, your health insurance plan may cover it. But you will have to pay an enormous amount of out-of-pocket expenses, depending on the kind of policy you have.
Will Your Health Insurance Plan from Employer Cover It? 
As mentioned, the state you live in will dictate whether or not your health insurance will cover your abortion. Some health insurance plans sponsored by employers have abortion coverage.
In that case, if you live in a state where abortion coverage is required legally for insurance health plans, then your procedure will be covered.
However, it is important to note that employers offering self-funded plans don't have to comply with state insurance laws.
Self-insurance plans are provided by employers but they only cover all or most of the expenses for benefit claims.
They can also decide whether or not to cover abortion or limited the coverage to certain situations.
Related: How Much of the Loan is Taxable?
Will an Affordable Care Act (ACA) Plan Cover Abortion? 
It still depends on where you live. Currently, 25 states have restricted abortion coverage for Affordable Care Act health plans bought through federal or state exchanges.
Most of these states allow abortion coverage in certain circumstances. For instance, if you got pregnant because of incest or rape, then those states may allow abortion coverage under ACA plans.
But if you live in Louisiana and Tennessee, abortion coverage under ACA plans is prohibited.
How Much All It Cost When You Undergo Abortion Using Your Health Insurance?
The average cost is $560. You can use it for the first 10 weeks of pregnancy. The amount will go up, depending on how long you're pregnant.
The definitive cost will depend on various factors, including facility, medical insurance plan, and type of abortion, among others.
If you live in a state where cost-sharing for abortion services is banned, the cost of this procedure after insurance could be little to none.
Related: Life insurance policy: Is it taxable or not?
Will Health Insurance Cover Treatment Similar to Abortion for Pregnancy-Related Complications? 
Health insurance policies are required to cover essential health services.
It means that if abortion is medically necessary as part of pregnancy care, then your health insurance will cover it.
Pregnancy-related complications include high-risk pregnancies. They need abortions because they endanger a patient's life.
In an ectopic pregnancy, for instance, it is life-threatening to the mother if it is not treated.
All state laws that restrict abortion will still require health insurance policies to cover abortion in certain situations. However, even if state laws allow abortion in a life-threatening case, this scenario is not always clear.
In that case, physicians need to weigh the medical risk to the mother.
However, in most cases, it is no longer a case of whether your health plan covers it. Rather it is the question of whether healthcare providers in the states that ban this procedure will provide the care that you need.
The laws that ban abortion scare the providers to prevent them from doing the procedure at all.
Related: Is affordable insurance for you?
Is Abortion Expensive? 
The overall cost will depend on the type of abortion you receive. As mentioned, it still varies on how far along you are.
Medical abortion is the most common form of pregnancy termination. It involves the use of oral medication. Also known as the abortion pill, it can cost from $300 to $700 if you don't have insurance.
But this type of abortion is only effective during the first 10 weeks of pregnancy.
After that, a surgical abortion is required. This one is slightly more expensive. It can cost go anywhere from $800 to $3,000 for later pregnancies sans health insurance.
Abortion and Health Insurance
Does your health insurance cover abortion? The only way to find out is to ask your health insurance provider or talk to an insurance agent.