With OMAD, you could eat anything you want. That is, you could eat pizza, burgers, chocolates, and others. Will you still lose weight? Probably. But can OMAD be a lifestyle? Let's find out.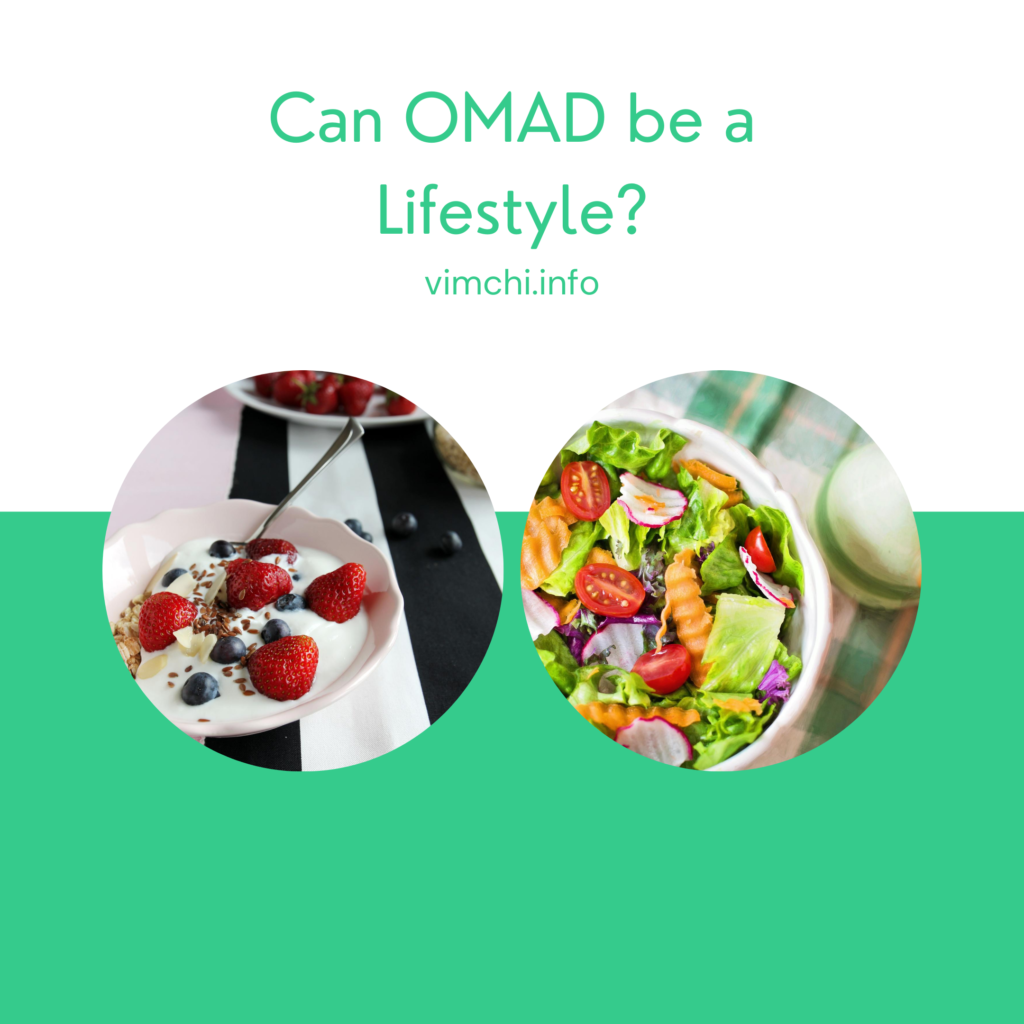 Can OMAD be a Lifestyle? 
OMAD means one meal a day. The meal plan is simple and you get to eat whatever you want. If you have studied the life of Buddha, you'll be aware that he only ate once a day. He ate at noon. After that, he only drank water. 
It became his lifestyle. That said, OMAD can be a lifestyle. But it's not for everyone. 
OMAD is an extreme form of intermittent fasting. It's also similar to the Warrior Diet.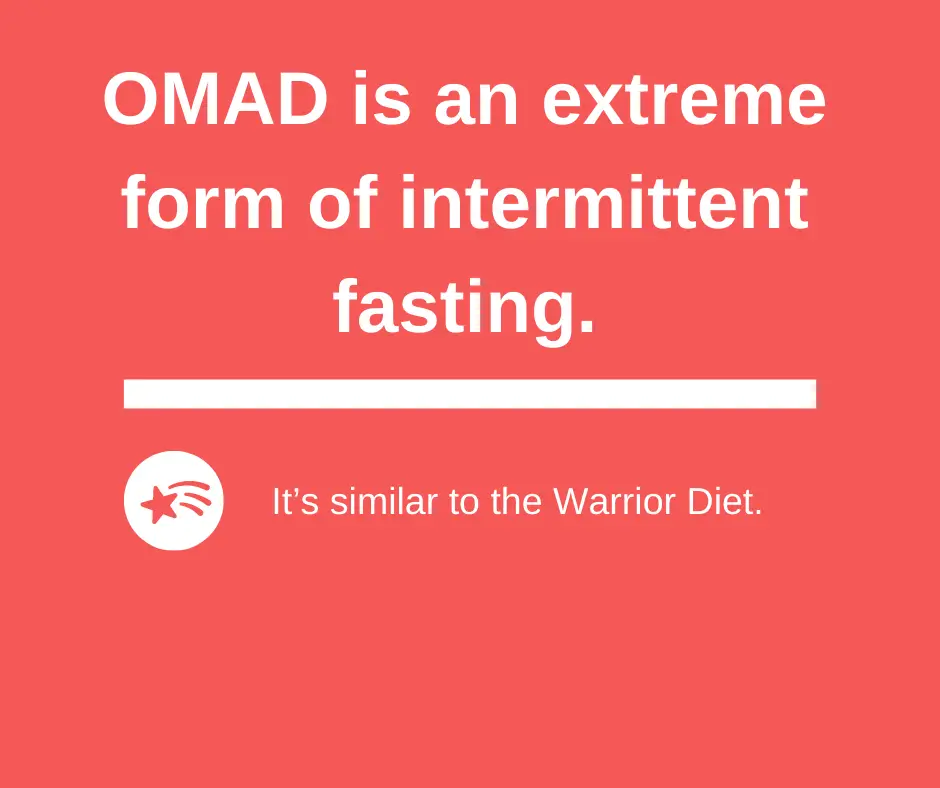 However, the difference between IF and OMAD is that the latter requires fasting for 23 hours. For many followers of OMAD, engaging in this type of lifestyle means that your body needs to digest your food once a day. In that case, it uses less energy than when you eat three meals a day. 
One of the things that many people like about OMAD is that you can eat freely. You can eat what you want but it doesn't mean that you should. It's especially true if your goal of practicing OMAD is to lose weight. 
Even though OMAD lets you eat anything, your sole meal must still be balanced. It must be rich in nutrients for your overall health. 
What are the benefits of Eating Once a Day?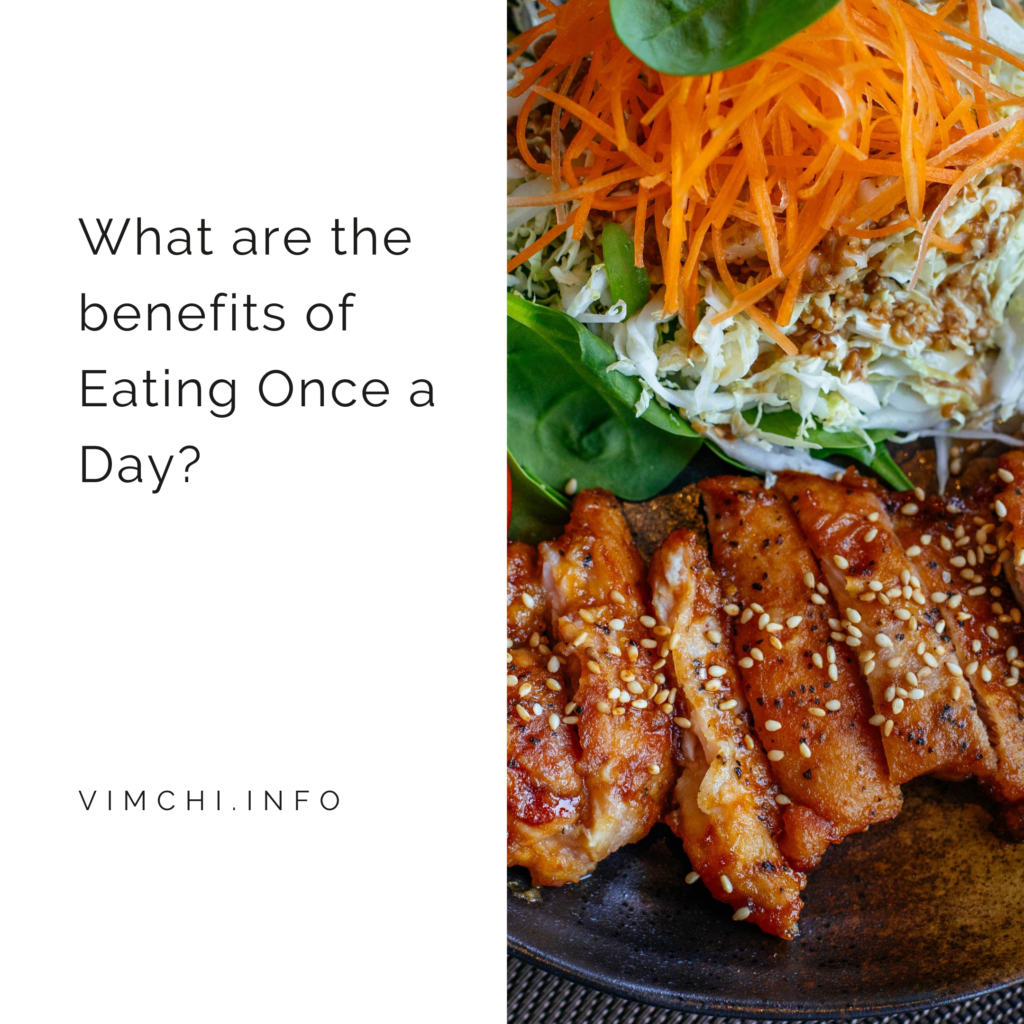 Buddhist masters pointed out that eating a single meal means that your body is given less food. And your body will use all the nutrients it gets. 
Easy to Follow 
As mentioned earlier, one of the things that draw people to this type of diet is its simplicity. As you eat only once a day, there aren't many rules about what you're going to eat. Furthermore, you won't be preparing a lot of meals in a day. 
The only thing you need to consider is when you must break your fast. 
Help with Metabolic Health 
OMAD is a form of IF. And we all know that intermittent fasting can help in improving various health markers. Some men with pre-diabetes followed IF schedules. But they ate food that could help in maintaining their body weight. Weeks after, their insulin levels were better. Their blood pressure also improved. 
Other followers of IF also reported that weeks of fasting allowed them to have better blood sugar control. 
Manage Your Weight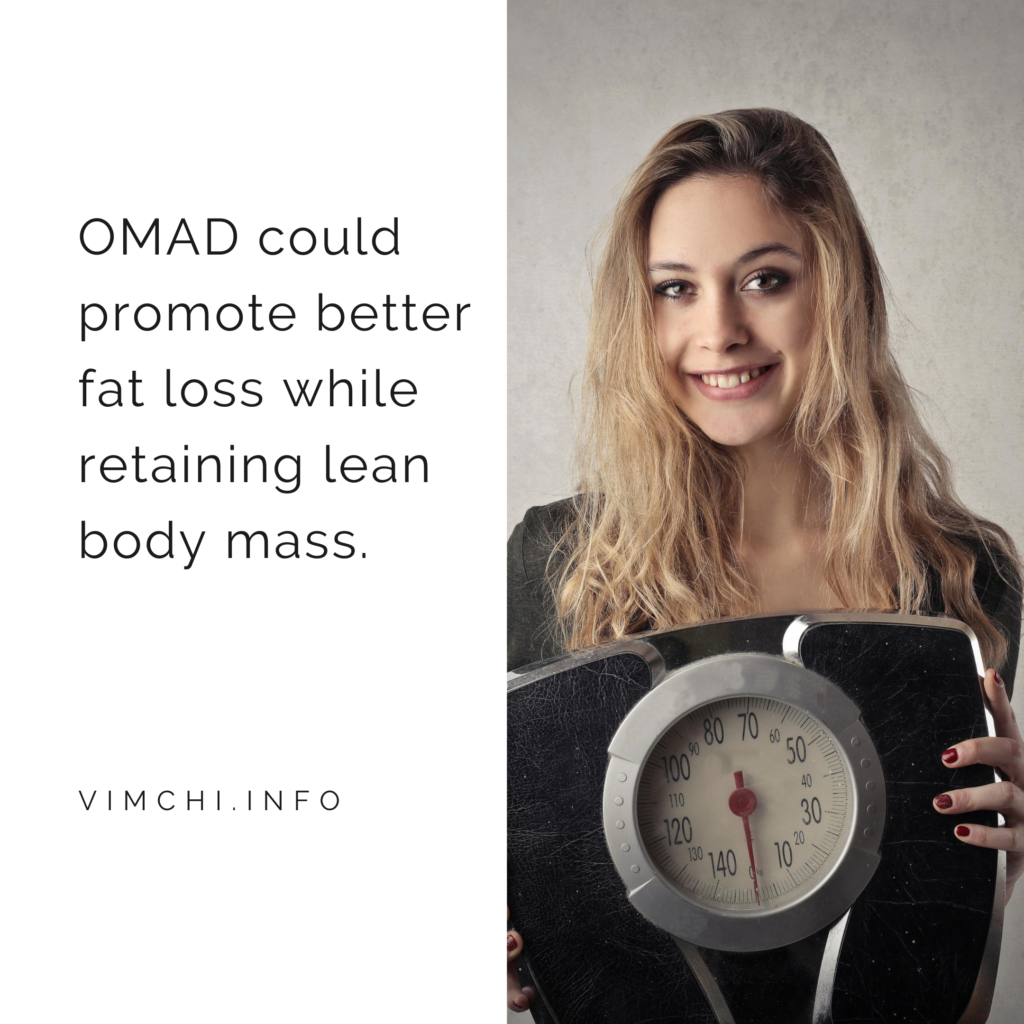 The most popular reason for following one meal a day is to lose weight. Although you can lose body weight by restricting your calorie intake, IF and OMAD could promote better fat loss while retaining lean body mass. 
Furthermore, eating one daily meal could lead to better or greater loss of body fats. 
Then again, it still boils down to what you eat. 
Will Your Mood Improve?
Apart from helping you lose weight or manage your weight, another benefit of OMAD is its ability to improve your mood. In a study, it showed that extended fasting could increase serotonin level. It's a mind-boosting chemical in the brain.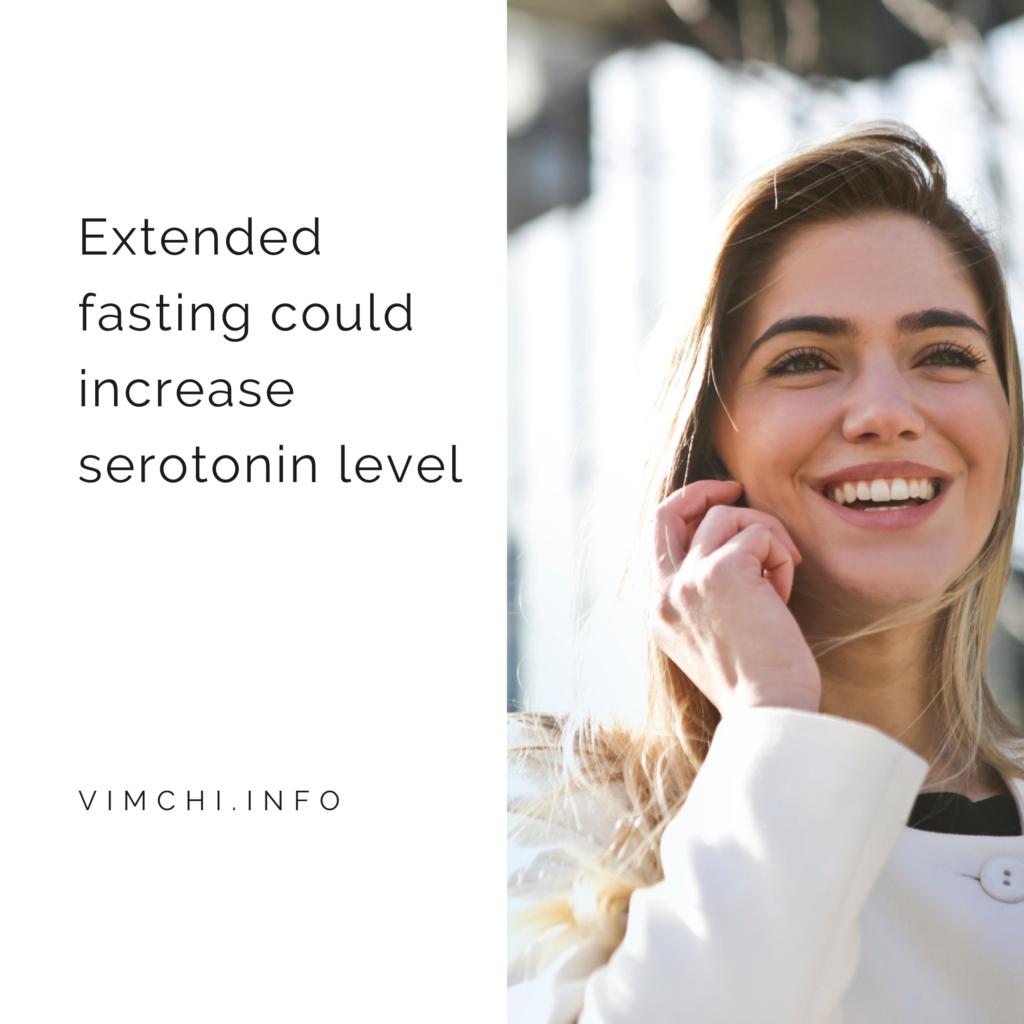 Increase Lifespan
It's not just about growing old but it's about healthy aging. In a study, researchers found that reducing food intake through extended fasting could actually increase longevity. 
In an animal study, rats increased their lifespan by 80%. Then again, fasting will still depend on your overall diet and some genetic factors. 
Improve Discipline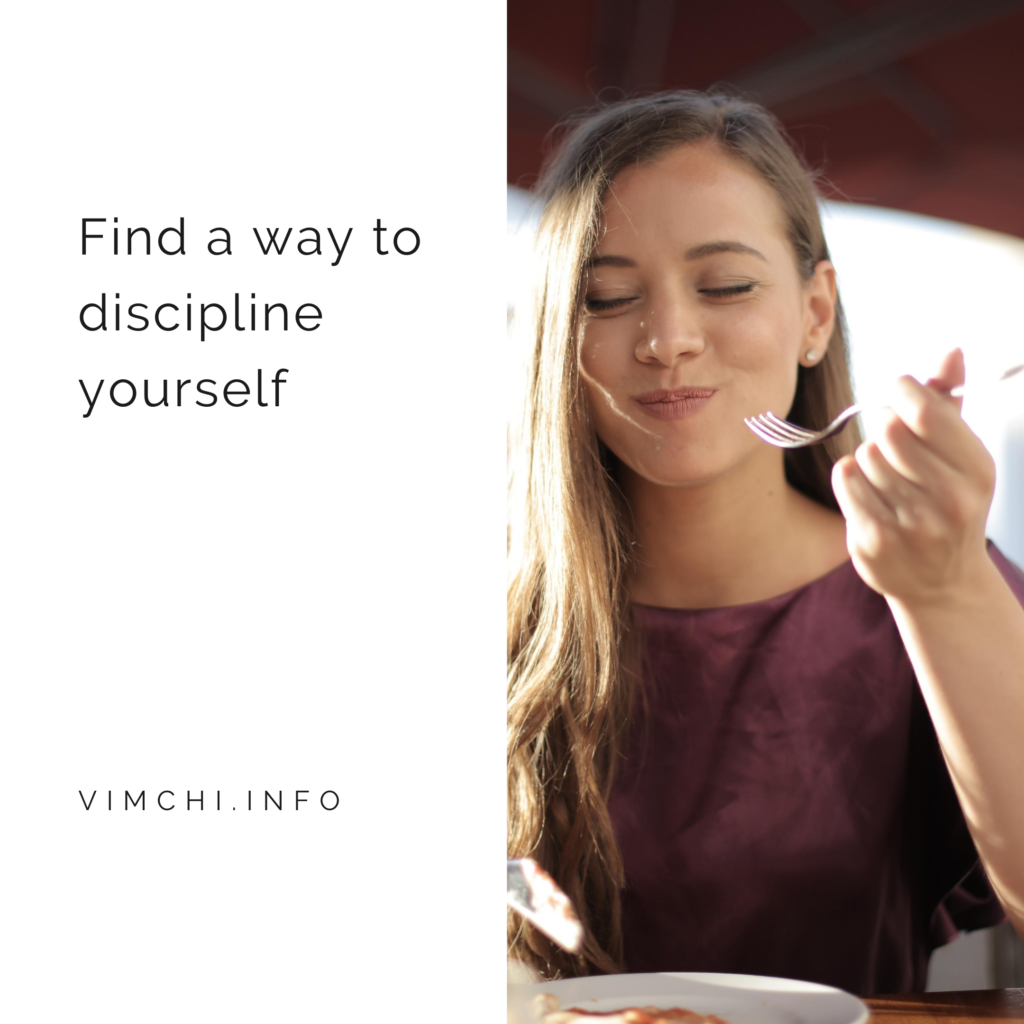 OMAD is challenging. When you feel hungry, you need to have the willpower to stop yourself from eating. Some beginners of OMAD would easily give in. They ate after fasting for 10 hours. 
But it's just part of the journey. Many individuals who practiced this diet and succeeded stated that they managed to stick to this diet by rewarding themselves. That is, when it's time for them to break their fast, they only eat a hearty meal. In that way, they'll feel satiated for long periods. 
When you reward yourself, make sure that you don't eat those unhealthy options, like burgers, fries, and pizza. Instead, you must only eat a healthy meal. 
If you're looking to find a way to discipline yourself, then OMAD can be an ideal way for you to do it. Keep in mind that discipline is a muscle. That is you need to strengthen it every time. Thus, if you wish to get in better shape, you need discipline in what you eat and do. And OMAD can help you do it. 
What Food to Eat?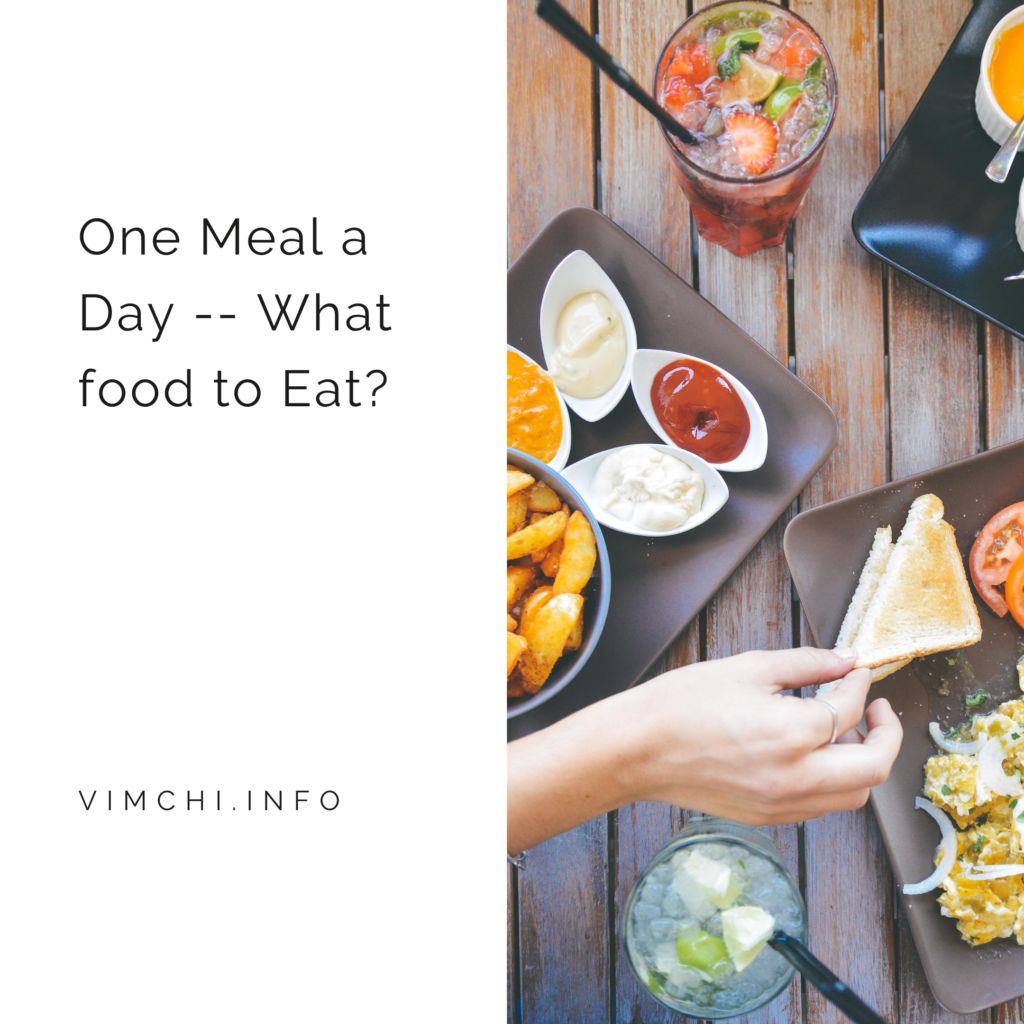 As mentioned, you can eat anything when you're following one meal a day diet. However, if your goal is to lose weight, then make sure that every calorie counts. That is, you need to ensure that you're getting the nutrients that you need from that one meal. 
For that reason, you need to eat lean protein, healthy fats, a lot of veggies, and fewer carbs. You should also vary what you eat every day. That is, you must not eat the same food all the time. In that way, you can optimize the overall intake of nutrients. 
If you wish to improve your health with OMAD, you need to lower your carb intake. The reason for this is that carb restriction will help balance your sugar levels. It also helps in regulating your hunger hormones. In that way, it will be a lot easier for you to stick to your fasting schedule. If you reduce your carb intake, you're likely to complete your OMAD. 
In that case, you must avoid eating a lot of sweets. If OMAD becomes a lifestyle, your body will thank you for it. Keep in mind that eating processed carbs, like cakes and candies, can be harmful to your overall health. 
Avoiding or limiting your carb intake can help in curbing your cravings. Instead of eating more carbs, focus on healthy fats, and moderate protein. Many followers of OMAD are also doing the keto diet. 
The ketogenic diet is said to be useful in curbing cravings as it suppresses your hunger hormones. This type of diet requires that you fill your plate with high-quality fats, moderate protein, and minimal carbs. [photo]
If you look at the food that Buddhists eat, you'll notice that their bowl would include a lot of green veggies, dry fruits, peanut butter, and nuts. Monks eat well by necessity. They typically consume a lot of greens. They also eat brown rice and beans. 
With OMAD, you can be mindful of what you eat. It also assists you in gauging how much food you need. 
It's also ideal that you eat in silence. The reason for this is that when eating, your mouth is used for such purpose. If you talk, it can be a distraction and impractical. 
Sample Recipes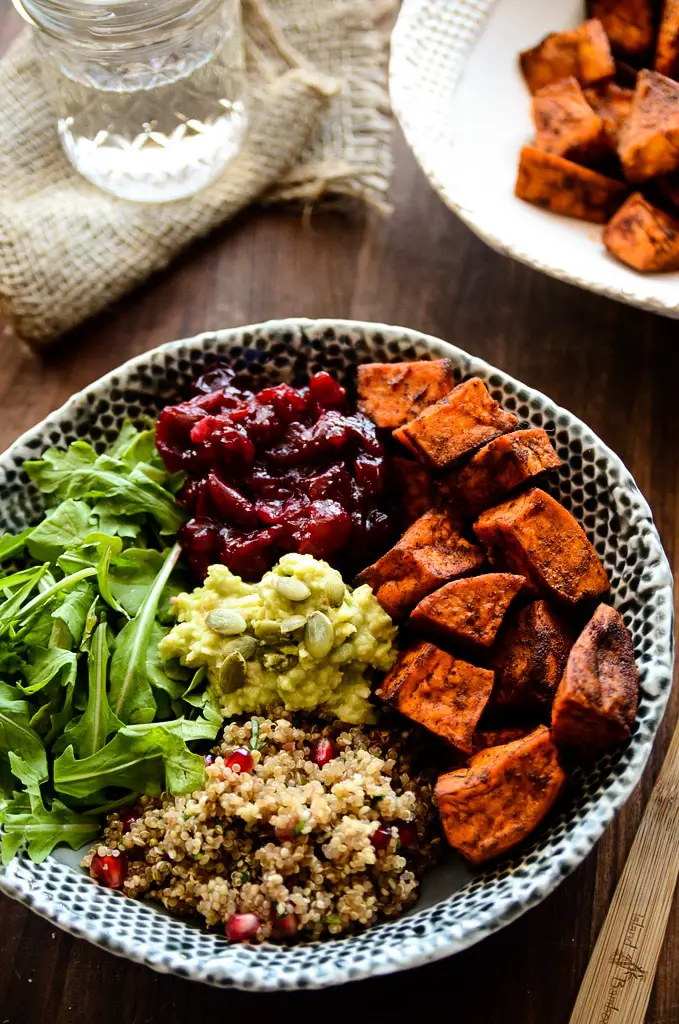 There are plenty of recipes you can try that can be ideal for OMAD. One of the recipes is a quinoa bowl. It's packed with antioxidants, vitamins and minerals.
Vegan Tempeh Reueben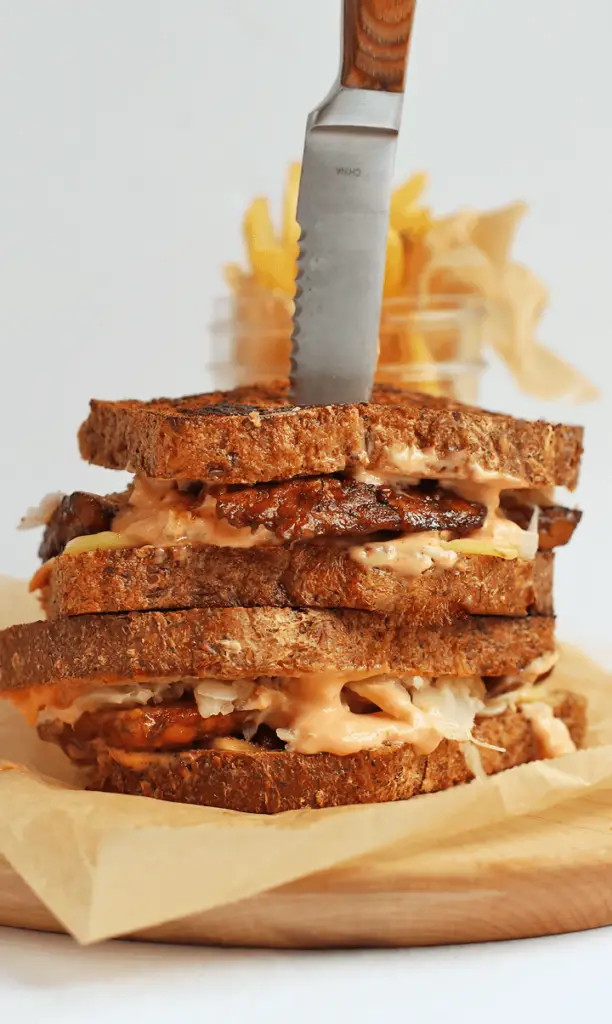 It's ideal if you're vegan. Tempeh is a meat substitute for vegan Reuben. It has a nutty texture but you can swap it out for grilled eggplant. For the recipe, visit 
If you wish to be full for a longer period, you might want to try a ketogenic diet. When you integrate keto and OMAD, you're consuming high healthy fats, moderate protein, and low carb. 
When you follow OMAD Keto, you're in ketosis. In that case, it's easier for your body to utilize your fats for fuel, rather than carbs. 
One of the reasons OMAD Keto will help you thrive in one meal a day diet is that keto diet requires that you consume high healthy fats. Keep in mind that these fats let you feel fuller for a longer period. 
Generally, if you want to get started with OMAD Keto, you must focus on meat and poultry, like beef, chicken, pork, veal, whole eggs, lamb and quail. For seafood, you may eat fatty fish, crab, lobster, squid, shrimp, and oysters. 
You may also eat dairy, including heavy whipping cream, Greek yogurt, butter, ghee, and cheeses. Nuts and seeds are permitted. 
However, if you wish to focus on vegetables, make sure to include those leafy greens broccoli, asparagus, tomatoes, eggplant, and cauliflower. For your fruits, eat some raspberries, cranberries, watermelon, plums, avocados, and clementines. 
As much as possible, don't drink soda. Instead, consume only water. You may drink coffee or tea but make sure that it's unsweetened. 
For sweeteners, you may use stevia, xylitol, monk fruit, and erythritol. 
If you wish to bake, you may use almond flour, ground flax, coconut flour, and psyllium husk. 
What to Expect When You Have One Meal a Day? 
It can be difficult at first. If you don't have the willpower, then you'll fail. During the first few days of OMAD, your cravings will be high. However, if you wish to succeed in it, then you fight your cravings. 
Will you lose weight? It's a common question among those who wish to get started with OMAD. Losing weight can be a side effect of OMAD. However, it still depends on what you eat. 
When you do OMAD, you're likely to consume fewer calories than normal. Keep in mind that if you lower your calorie consumption, then it will result in weight loss. 
Because you'll feel deprived of food when you practice this diet, you may fall off the wagon easily. That's why you need to focus if you want to succeed. 
Can it be a lifestyle? Yes, it can only if you want to. Your dedication and commitment to it matter a lot. That's why you need to have the willpower to do it. Buddhists are practicing it. It has become part of their lifestyle. 
If you think that you always give in to your cravings, make sure to avoid watching or viewing food preparation on social media. Unfollow accounts that always feature food and drinks. In that way, you won't be tempted to open your fridge and eat. 
One of the reasons many individuals are practicing it is that they believe that OMAD is a healthy diet that gives their vital organs a break. As you reduce stress through fasting, the function of those organs will improve. It can help in reducing inflammation while lowering your chronic disease risk. 
Who Must Not Try OMAD? 
Indeed, OMAD can be a lifestyle. But it's not for everyone. For instance, if you have type 1 diabetes, then this type of diet isn't ideal. The reason for this is that it may not give you sufficient nutrients to maintain your blood sugar levels throughout the day. 
As a woman, you must talk to your physician about it. Keep in mind that women like you are more sensitive to hormonal effects through fasting. 
And if you're dealing with a lot of stress, it's best that you avoid any type of restrictive eating, such as OMAD. You must only continue it if you have everything under control. It's also not ideal if you have a history of an eating disorder. And if you're pregnant or breastfeeding, you must avoid it. 
Wrapping Up 
OMAD is not for the faint-hearted. Can OMAD be a lifestyle? Yes, it can only if you're willing to do it every day. 
If you want to try it though, make sure that you eat nutrient-rich foods, such as whole grains, lean proteins, veggies, and fruits. You must also up your healthy fats intake while lowering your carb intake. Make sure that your protein intake is moderate. 
You can break your fast in the morning, mid-afternoon or evening. It depends on your preference. However, most made this diet a lifestyle break their fast in mid-morning or lunchtime. 
Make it simple. Once you're done eating, close your fridge or avoid going to the kitchen. And make sure that you get enough sleep at night. Focus on eating healthy food and don't forget to exercise regularly.