Should you start looking for stem cell banking options?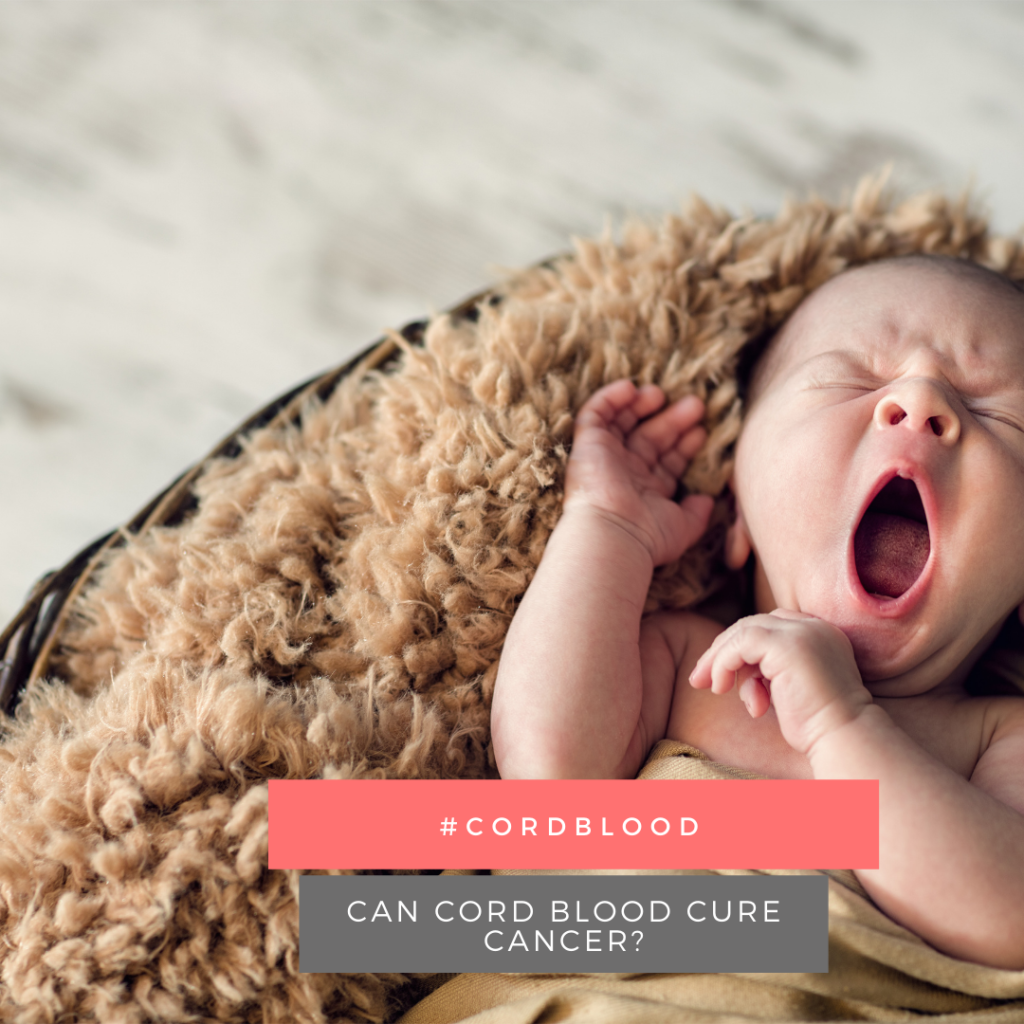 Umbilical cord stem cells are collected after a baby is born. Cord blood collection starts after the umbilical cord has been cut. The process is safe for both mother and the baby. But can cord blood cure cancer? 
Can Cord Blood be Used for Cancer? 
The FDA approved cord blood to be used for hematopoietic stem cell transplantation procedures. These procedures are performed in patients suffering from a certain disorder that affects their blood-forming system. 
Can Cord Blood Cure Lymphoma? 
Since cord blood contains stem cells, they can be used in treating patients with blood cancers. These cancers would include lymphomas and leukemias. 
Umbilical cord stem cells can also be used to treat diseases affecting the blood and immune systems. 
Cord blood contain stem cells that can form into blood cells, making them useful in patients with sickle disease and Widkott-Aldrich syndrome.
How Can Cord Blood be Used for Cancer? 
In most cancer patients, cancer is found in the blood cells. When they undergo chemotherapy, the treatment doesn't just kill cancer cells but it also eliminates healthy stem cells. 
If these patients receive umbilical cord stem cells, the procedure can help in regenerating their blood cells after receiving chemotherapy. 
Although cord blood can help in treating some cancer patients, it doesn't cure all types of cancer. And it's one of the misconceptions that has to be mitigated. 
Science doesn't show that umbilical cord stem cells can cure any type of disease. Thus, if someone approaches you and introduces cord blood collection as a cure-all, you must be suspicious. 
How Does Stem Cell Banking Work? 
Once the umbilical cord has been cut, it is frozen and stored for years by a stem cell bank. To maintain the cells' integrity, the cord blood is frozen using cryopreservation. 
You must choose the right stem cell banks to store your baby's cord blood. Storing your baby's umbilical cord stem cells has associated fees. The fees will pay for cord blood collection and storage. 
If you don't want to pay for the fees but you don't want to throw your baby's cord blood, you may wish to donate it to a public bank. Doctors can use the cord blood for their patients who require stem cell transplant. 
Both private and public stem cell banks are regulated by the FDA. However, the regulations are different. 
If you store cord for personal use, it can be used by your first or second-degree relatives. 
When is the Best Time to Consider Cord Blood Collection? 
You should look for stem cell banking options during your pregnancy. This will give you enough time to choose the right bank before your baby is born. 
If you opt for public banking, the hospital where you will give birth to your baby may offer a cord blood collection program. 
Is Private Stem Cell Bank an Insurance to Protect You from Future Illnesses? 
As mentioned earlier, umbilical cord stem cells can't cure all types of cancer. In that case, don't think about stem cell banking as a way to protect you against future illness. 
The only approved use of stem cells is to treat cancer that affects the blood-forming system. 
Save Someone's Life by Opting for Stem Cell Banking 
Even though stem cells aren't a miracle cure, you can still save someone's life when you choose to donate your child's cord blood. Donating your child's cord blood is a painless procedure. 
Talk to your doctor if you're considering stem cell banking. Your doctor will contact a certain cord blood bank before your 34th week of pregnancy. 
Once you have decided to donate your child's cord blood, you will undergo a series of health examinations. You will also give the stem cell bank permission for cord blood collection and storage. 
What if the Donor Has Cancer? Can the Child be Treated with His/Her Stem Cells? 
The donor can use his/her own cord blood to treat his/her cancer. But it's rare. 
The most common cancer affecting children is leukemia. Kids with leukemia may receive cord blood transplants not from their own blood but a donor. 
What is the Survival Rate of Patients with Cancer Receiving Stem Cell Transplant? 
In a study of 28,000 cord blood recipients, researchers found that the survival rates increased significantly over the last decade. Furthermore, the number of patients receiving stem cell transplants is growing. 
Mutations Issues 
A mutation is one of the problems of stem cell transplant. In a new study, researchers suggested that rare genetic mutations in healthy stem cells may be passed on to the recipients. It may potentially cause health problems for the recipient of the stem cells. 
Choosing the Right Stem Cell Bank 
If you're expecting a baby, there are several preparations you need to consider for your newborn. One decision you need to make with your partner is whether or not to store your newborn's cord blood. 
When you decide to store your baby's cord blood, choose a bank with more than 1,000 cord units released. It speaks highly of its success in its ability to provide viable stem cells. 
The stability of the bank is also vital. The longer it has been in the industry, the better. Furthermore, you must choose a bank that has its own laboratory. If the bank uses the same lab for years, then it can be a sign of its stability. 
Inventory is also vital when picking the right stem cell banks. The longer the bank has been around, the higher the number of blood units it has stored for its clients. Some stem cell banks in the US have more than 100,000 cord blood units. 
You should also consider how the bank will ship the cord blood. Keep in mind that if live stem cells are exposed to improper temperatures, they can deteriorate over time. 
Another thing to consider is the accreditation status of the stem cell bank. Cord blood banks in the US must be registered with the FDA. Unfortunately, only a few banks are licensed by the FDA. 
Lastly, consider the pricing of stem cell banking. Some banks offer payment plans to help you lower the cost of your cord blood collection and storage. 
Find out here if your insurance will cover stem cell banking.
Wrapping Up 
The answer to the question, "can cord blood cure cancer" is it can. But only some types of cancer. 
You must not treat umbilical cord stem cells as a panacea. It doesn't cure all cancers. 
To know more about stem cell banking and cord blood collection, please read our post about umbilical cord stem cells benefits.