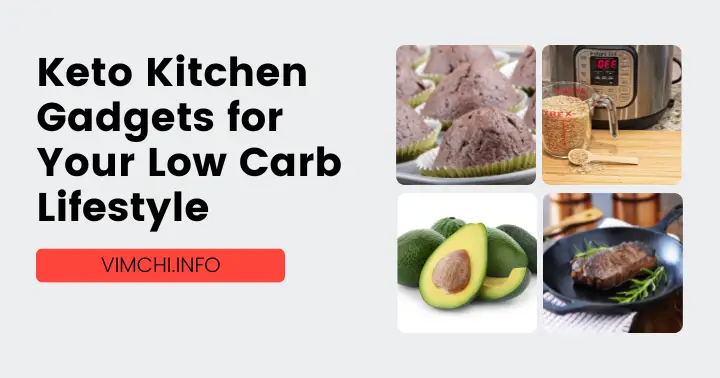 If you are starting your journey to the keto lifestyle, it helps to fill up your kitchen with keto kitchen gadgets. We tried to choose the best gadgets that you're going to love. But we guarantee that they are time-saving tools to transform your cooking space into a keto kitchen.
Best Keto Kitchen Gadgets
You'll be surprised to know that the keto diet involves a lot of baking. But it is not the traditional way of baking.
The reason for this is that you'll be using keto-friendly flour and not the normal flour.
Because you won't be using normal flour when baking, cookies will have a different consistency. You can't roll them using a normal wooden roller.
Furthermore, when you use a normal mold when baking, the dough will stick to the bottom making it difficult to get them out after you finish baking.
This silicone baking mold is made of 100% food-grade silicone. It can be used in an oven and microwave. It is a non-stick brownie mold that is great for making keto fat bombs, bite-size brownies, and keto smoothie cubes.
You're going to love this silicone pan when making brownies because they would come out perfect all the time.
Related: Are oats okay on keto?
If there's one kitchen appliance you would keep, this would be it. Instant Pot can do it all. You don't need other kitchen appliances when making keto meals.
It can make hard-boiled eggs, bone broth, keto roasts, etc.
This Instant Pot has 7 functions: pressure cooker, yogurt maker, saucepan, streamer, slow cook, rice cooker, and food warmer.
It has one-touch cooking with 13 customizable programs for cooking ribs, soups, rice, poultry, desserts, and more.
It also comes with safety features, so you don't have to worry about leaving it on to slow cook.
Avocado is a staple in a keto diet. Most keto diet meals include avocado. It's no wonder because avocado is high in fat but low in carbs.
Unfortunately, when you slice open an avocado, it's likely that you won't consume it all.
Putting this fruit in the fridge won't preserve its freshness. With this avocado keeper, it can store this fruit while preserving its freshness as it slows down oxidation.
It stays firm and odor-free, thereby, reducing food waste. But this is not only for keeping avocado fresh.
You can also use it to keep your onion crispy. It also preserves lemons from spoilage.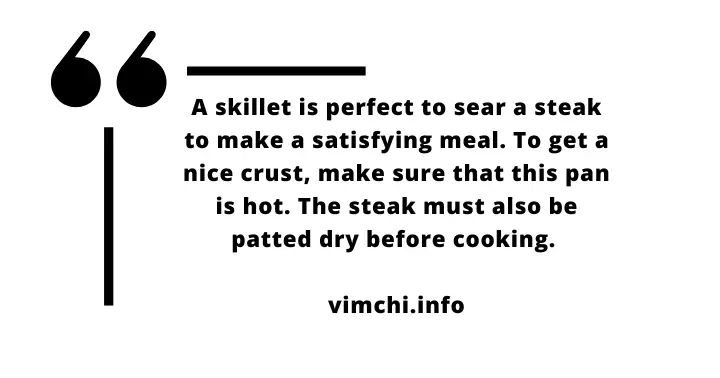 This is a must-have for your keto kitchen because you will do a lot of searing. You can also cook burgers here or use it for baking.
A skillet is perfect to sear a steak to make a satisfying meal. To get a nice crust, make sure that this pan is hot. The steak must also be patted dry before cooking.
This skillet is suitable for the oven and stovetop. It has superior heat retention to keep the food warm for a lot longer.
It is a kind of tool that you thought you wouldn't use but you would. You'll be glad you have added it to your kitchen.
To keep it clean and prepped, use vegetable oil and kosher salt.
This might be the only pan you're going to use from now on.
When you're on a keto diet or even intermittent fasting, you'll be weighing your food until you can easily determine portion sizes.
Furthermore, making keto meals require measuring foods so you won't go overboard, especially when it comes to sugar content.
This digital kitchen scale is waterproof with a rechargeable battery. It comes with a USB-C charging cable.
You can measure food in grams, ounces, pounds, ML, fluid ounces, and ounces. For added convenience, it has a tare feature.
Read: Ketosis diet for a vegan
You won't be making smoothies with this blender. Remember that smoothies can be high in carbs.
But you'll be using this blender to make recipes for your keto cheesecake, cream broccoli, cauliflower crust pizza, etc.
This blender is from Magic Bullet. You can mix, blend, whip, grind, and more with this appliance. The cups are impact-resistant plastic.
With this blender, you can easily create your favorite keto meals and snacks, such as omelets and sauces.
You may have an instant pot but you're going to need this crock pot to make keto recipes.
Crock pot cooking will be your habit once you start the keto lifestyle.
For instance, you can make chicken cacciatore with this pot without the linguine. Or make a spinach-artichoke dip.
How about a butter squash soup? Yes, please.
There are so many recipes you can cook with this pot.
But this is not just for cooking keto meals. The crock pot is great for cooking inexpensive cuts of meat.
You can easily go to a fast food restaurant to grab a keto meal. Since your evenings are busy, you would want a pot that will let you throw together the ingredients.
It will help you avoid drive-thru so you can follow your keto diet religiously. The crock pot also makes the best chicken and turkey stock, which you'll use in a variety of keto recipes.
This crock pot is a 6-quart programmable slow cooker. It makes coming home to a delicious meal possible. Just add all the ingredients and allow this cooker to do the rest.
It can feed up to 7 people making it ideal for preparing to feed a family. It can cook for up to 20 hours.
You can enjoy making tender meats, flavorful broths, and countless recipes with minimal effort.
With this pot, you'll surely love preparing keto-friendly meals and sharing them with your friends.
Preparing Keto Meals Become Easier
Sometimes, preparing meals becomes difficult because you don't have the necessary tool to make them. And when you're on the keto diet, preparing your meals will be a lot more complex. But thanks to these keto kitchen gadgets, making your keto meals will be a breeze.
For more information about the keto diet, please visit our ketogenic page here.