Do you suffer from kidney stones? If you do, your nephrologist might advise you to give up tea. Now, you might wonder, "Will herbal tea cause kidney stones?"
Let's dive in.
Before answering whether herbal tea can cause kidney stones, let's first explain how kidney stones are formed.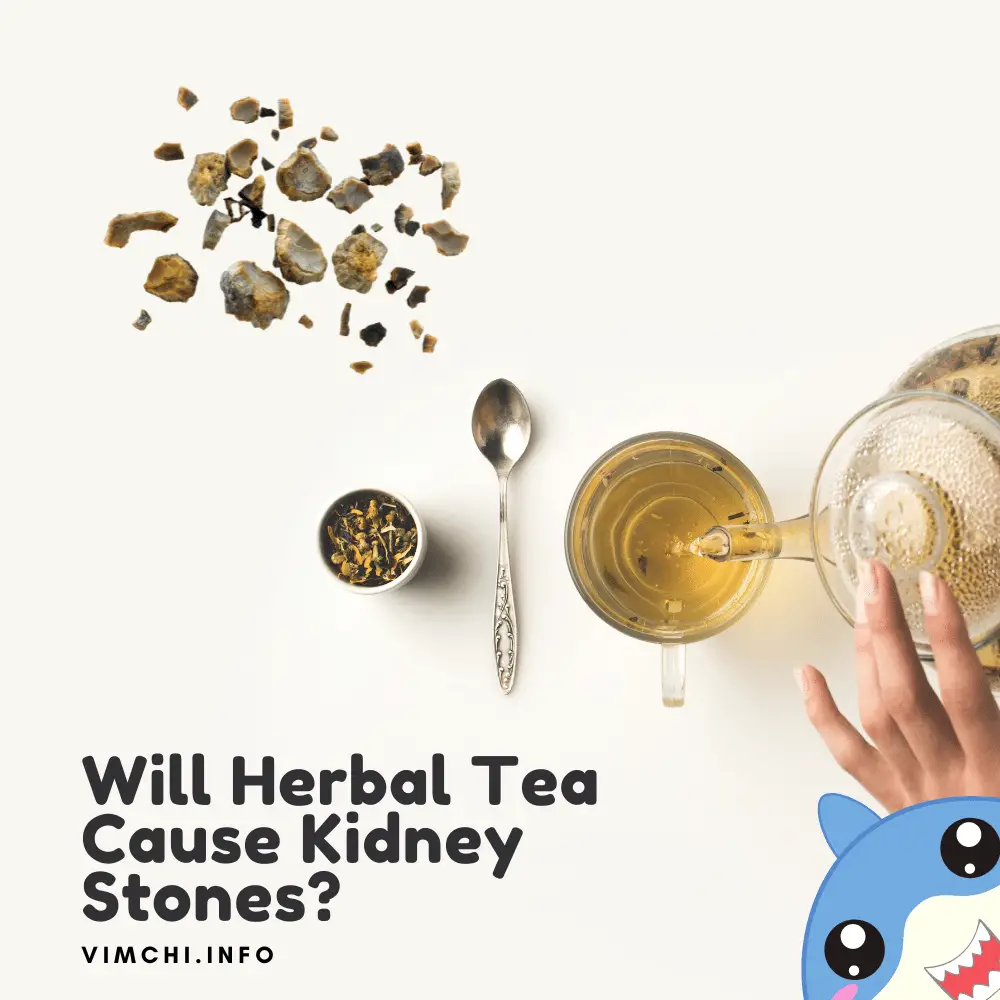 Kidney Stone Formation 
The kidneys have several functions. One of them is removing excess minerals from the bloodstream.
Some compounds in the urine prevent these minerals from sticking together.
However, in some circumstances, they still clump together causing kidney stones.
Most kidney stones (about 75% of them) are made of calcium and oxalate. It's a substance that you can find in plant foods.
Stones made of such substance form because the calcium levels in the urine are high.
Coffee and tea have oxalate. Thus, if you drink a lot of herbal tea every day, will it cause kidney stones?
Will Herbal Tea Cause Calcium Oxalate Kidney Stones? 
Indeed, coffee and tea contain oxalate.
However, increasing your fluid intake in the form of coffee or tea can reduce your risk of calcium oxalate stones.
The reason it decreases the risk of calcium oxalate stones by drinking a lot of fluid is nebulous.
But, since caffeine is a diuretic, it causes you to urinate frequently. When you urinate more often, urine becomes more diluted, thereby, stones aren't likely to form.
Foods that are high in phytate may reduce the risk of calcium oxalate stones.
Should You Avoid Calcium-Rich Food?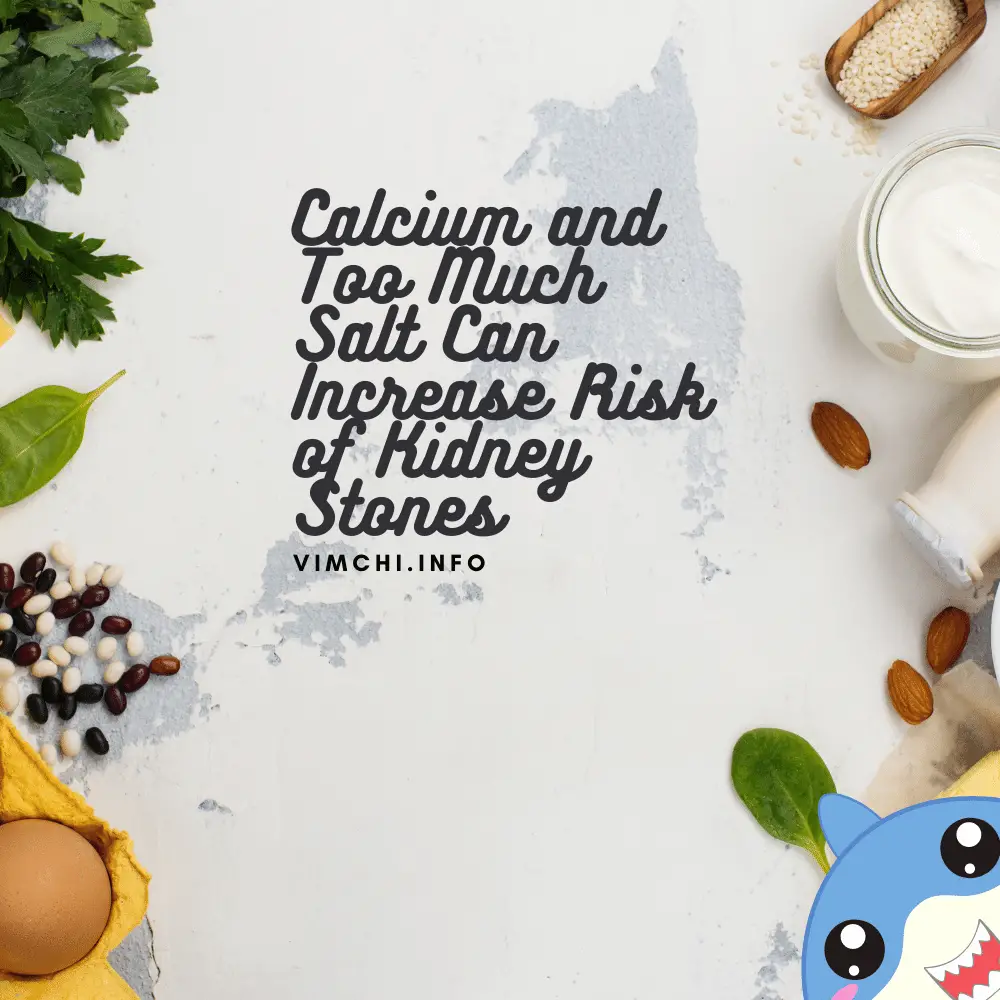 You may think that eating a lot of calcium-rich foods may promote calcium oxalate stones. But it's actually the opposite.
However, it's the same as when taking calcium pills.
However, if you eat a high amount of calcium-rich foods but you also consume too much salt and sugar, this diet may increase your risk of developing this type of stone.
Is There a Particular Tea That Increases Risk of Kidney Stones? 
Drinking tea can help in lowering your risk of cancer. It also encourages weight loss. Then again, too much of it can still affect your overall health.
In that case, if you drink about a gallon of black tea each day, then it may increase your chances of developing kidney stones.
As mentioned, black tea contains oxalic acid. Even if it's healthy, if you take it in excess, the excess oxalic acid can deposit in your kidneys and it could mix with the compounds causing kidney stones.
What Herbal Tea is Good for Kidney Stones? 
Some herbal teas are useful in preventing kidney stones. One of them is green tea. It has some compounds that make it difficult for some kidney stones to form.
Researchers said that green tea extract binds with calcium oxalate and form different crystals that make them less likely to clump together. These small crystals can easily pass through the urine without causing harm.
Natural Remedies to Fight Kidney Stones
Hydrate Yourself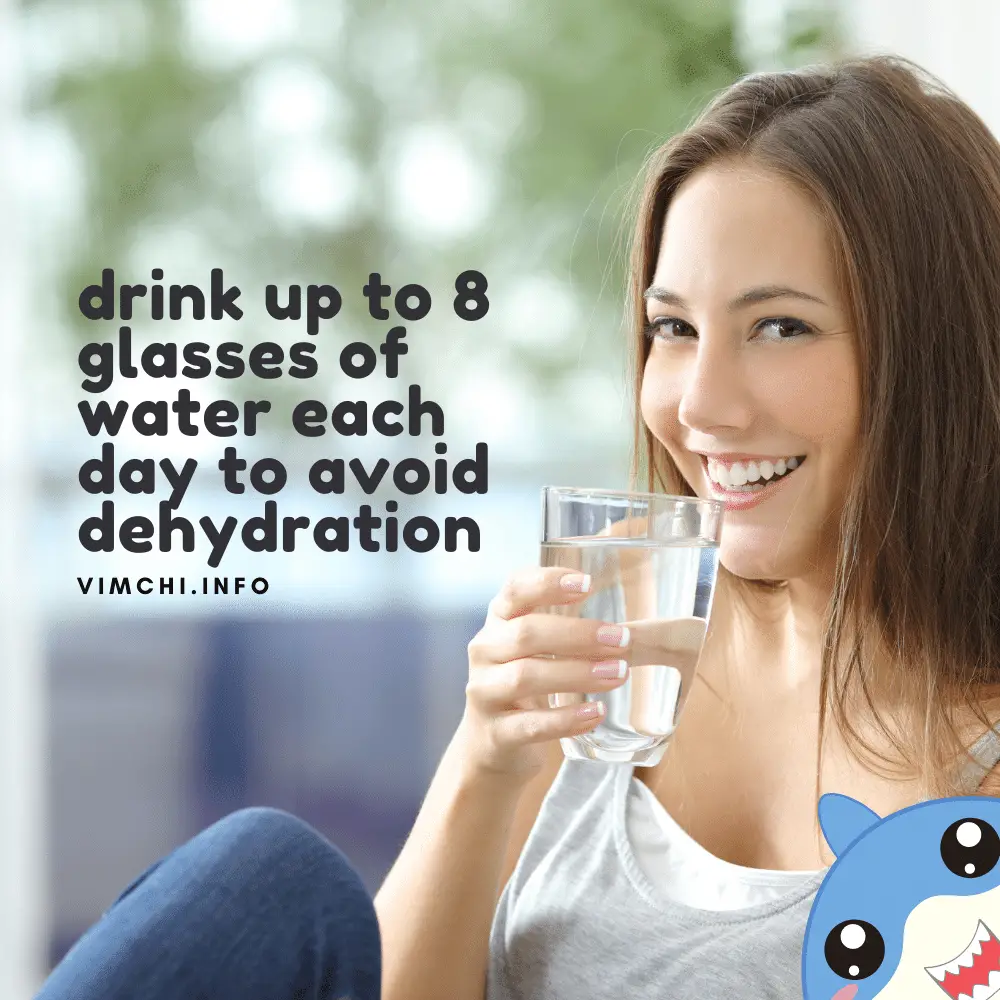 The easiest way to fight kidney stones is to drink water. One cause of kidney stones is dehydration.
Most doctors recommend drinking up to 8 glasses of water each day to avoid dehydration.
Drink Apple Cider Vinegar to Dissolve Kidney Stones 
The acetic acid in ACV can dissolve kidney stones. It can also ease the pain as a result of kidney stones.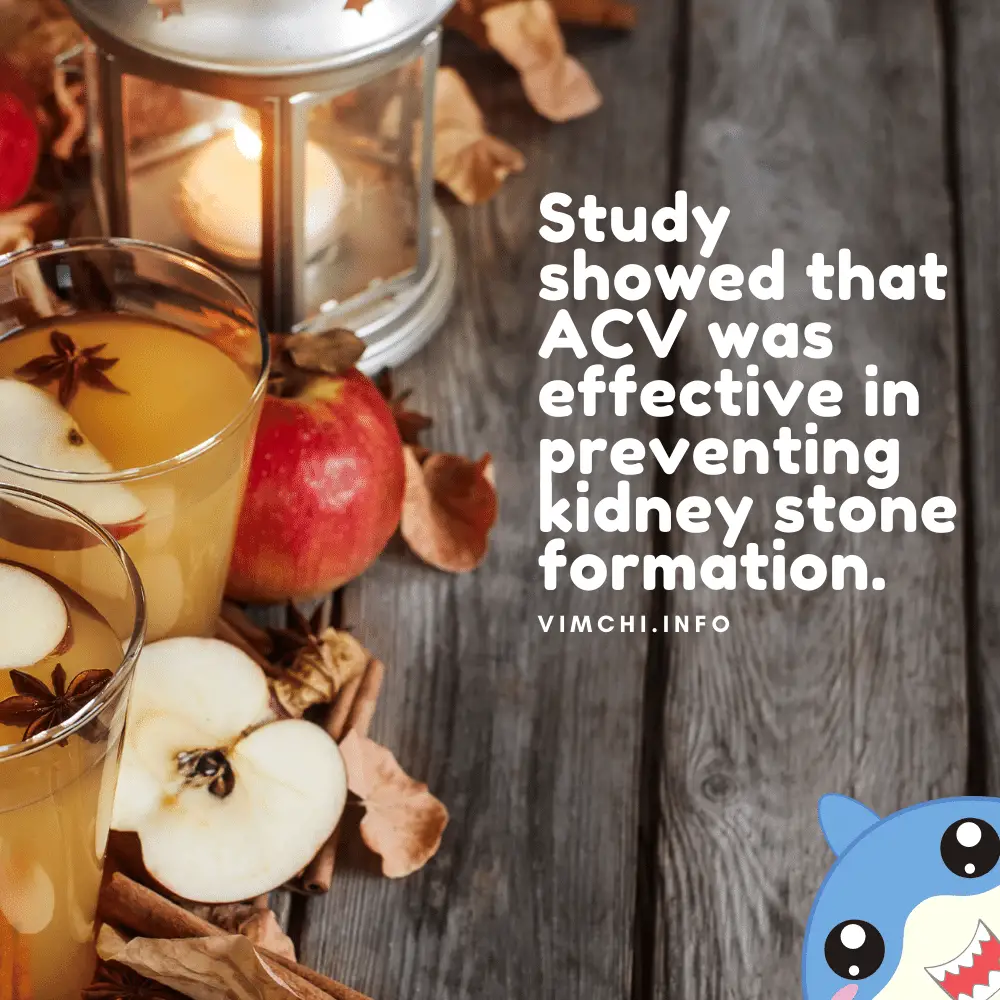 This study showed that ACV was effective in preventing kidney stone formation. But further studies are required.
To use ACV as a natural remedy to fight kidney stones, simply add 2 tbsps ACV to 8-ounce of water. Drink it throughout the day.
If you hate drinking ACV, you can just add it to your salads
But don't over consume it as ACV can lead to low levels of potassium. It may also cause osteoporosis.
Avoid Foods High in Oxalates if You're Prone to Calcium Oxalate Stone Formation
Your body produces oxalate in significant amounts. Some plant foods also contain oxalate, which is an anti-nutrient.
If you eat too many foods high in oxalates, it can increase oxalate excretion. It's problematic to you if you're prone to forming calcium oxalate stones.
Unfortunately, foods that are high in oxalate are healthy. For that reason, you should not adhere to a low-oxalate diet.
Then again, a low-oxalate diet is recommended for patients with hyperoxaluria. It's a condition that makes your body produce a high amount of oxalate in the urine.
Drink Celery Juice to Clear Away Toxins Contributing to Kidney Stone Formation
Celery juice has been used in traditional medicines. It can help in flushing out toxins from your body so stones can be eliminated.
It's easy to add this juice to your diet. Simply blend it with water and drink it as a juice throughout the day.
However, it's not recommended if you have low blood pressure and bleeding disorder.
Avoid High Doses of Vitamin C to Prevent Excretion of Oxalate in the Urine
Vitamin C supplements can put you at risk of developing kidney stones. That's because increasing your intake of supplemental vitamin C may also increase the excretion of oxalate in the urine.
Instead of taking vitamin C supplements, try to get your vitamin C from food sources, like lemons.
Drink These Juices to Improve Kidney Function 
In addition to celery juice, you should also try drinking pomegranate juice.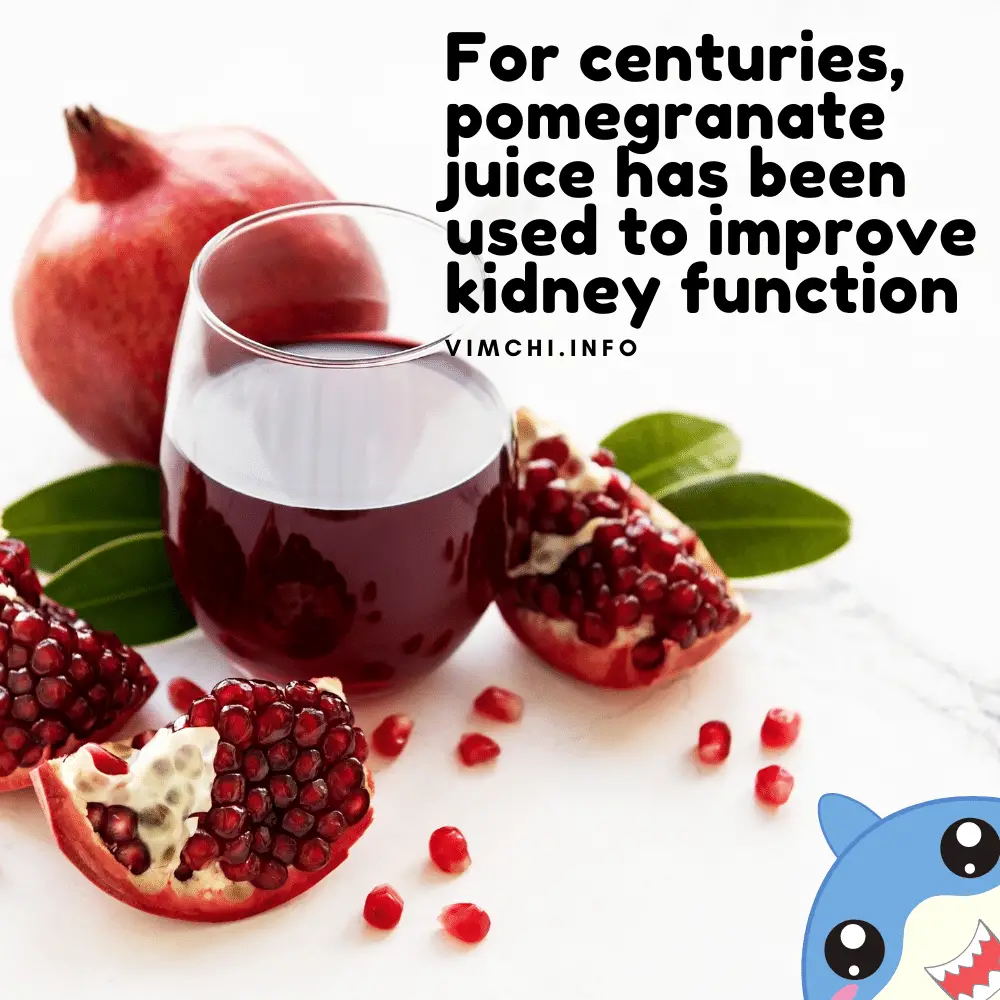 For centuries, this juice has been used to improve kidney function as it flushes stones and other toxins from the body.
It also helps in lowering the acidity level of your urine. Keep in mind that acidic urine can increase your risk of kidney stones.
However, the effect of this juice on how it prevents kidney stones isn't fully understood. There's also no limit to how many glasses of this juice you can drink throughout the day.
Apart from pomegranate, dandelion root juice is also effective in fighting against kidney stones. What it does is that stimulates bile production.
Bile helps in eliminating waste, improving digestion, and increasing urine output.
This study also showed that this juice is useful in preventing kidney stone formation.
Conclusion 
Will herbal tea cause kidney stones? It will if you take it in excess. However, if you only drink two to three glasses of herbal tea every day, then there's no need to worry about it.
However, if you have already kidney stones, you can follow the natural remedies mentioned above. It's possible to pass kidney stones on your own.
What herbal tea is safe for your kidneys? Try Herbal Tea Concentrate today. Visit our Herbal Tea shop to buy one or learn more.