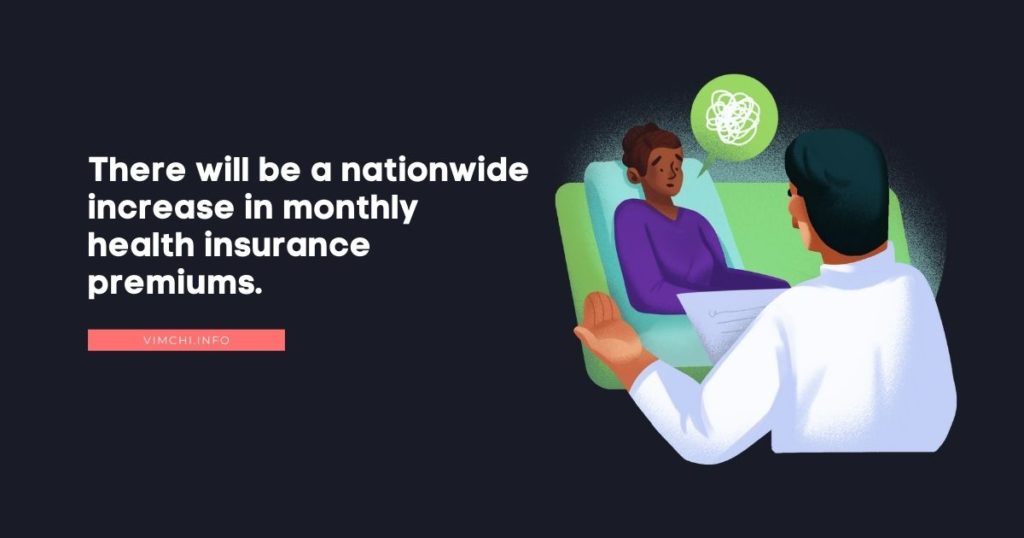 The health insurance rate increases every year. But the increase is modest. Will health insurance go up in 2022?
Keep reading to know more.
Will Health Insurance Go Up in 2022?
There will be a nationwide increase in monthly health insurance premiums. But the increase will be around 3.5%. Although the rate is insignificant, the increase applies to full-price plans.
New insurers are joining the competition. However, their entry into the marketplace could cause a sharp reduction in premium subsidies.
In that case, even though it's a small rate increase, the change will be above average.
See Also: Health Insurance Yearly Premium
What Affects the Monthly Premium? 
The yearly premium changes are for the full-price premiums. But few marketplace enrollees are paying the full price.
Many insured individuals receive subsidies. It means that the rate changes will depend on how much the subsidy amount changes from one year to the next.
The tax credits enabled enrollees to pay a fixed percentage of income for the plan. They are set so that the enrollee pays a fixed amount for the benchmark plan — The silver plan.
When the non-subsidized benchmark plan premium changes, it also changes the size of the tax credit.
Should You Panic? 
If your monthly premium is increasing, you should not panic. Keep in mind that there are various options available that will surely fit your budget.
Depending on your circumstances, there are more plans available in your area. A new plan may be a perfect fit for your medical needs.
See Also: Where is Health Insurance Free?
Choosing the Most Affordable Health Insurance Plan
The cheapest health insurance plan depends on your income and medical needs. Before you shop for a low monthly premium, make sure to focus on the type of plan you need.
It has a bigger influence on the overall cost.
If you don't have a job and you're looking for an affordable health plan, you can opt for a Bronze plan. This plan has low rates while the coverage includes essential health benefits.
Several health insurance companies offer a Bronze plan at discount rates. You can find a Bronze plan at $10 per month, that's after-tax credits.
However, if you need more coverage than what the Bronze plan can offer, you may opt for a Silver plan. Although it will cost you a bit more every month, it offers more benefits.
If you belong to a low-income household, you may qualify for Medicaid, which is the cheapest health insurance. Your eligibility depends on your state. However, in most states, you can qualify for this plan if you're earning less than $17,700.
See Also: How Much Does Health Insurance Cost in Germany
Sign Up for Tax Credits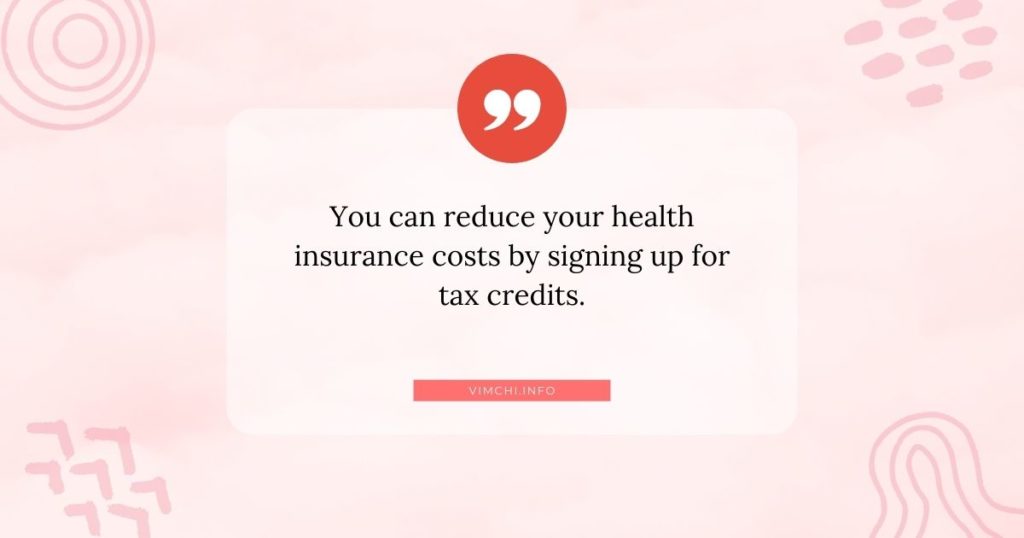 You can reduce your health insurance costs by signing up for tax credits. If you have low to moderate-income, you may qualify for premium tax credits.
The discount will depend on your income and family size. If you earn $35,000 a year, you can pay an average of $47 per month if you choose the Bronze plan.
It's easy to purchase a Bronze plan. You can go to healthcare.gov or your state marketplace. From there, the site will calculate the cost based on your household size and income.
Although a Bronze plan is the cheapest plan, it has its own downsides. Its monthly rates are low.
Thus, expect its deductibles to be high with out-of-pocket maximums. It means that your medical care cost with this plan will be expensive if you frequently visit your doctor.
But a Bronze plan is the perfect option if you are healthy and don't need routine medical care.
Even though its coverage is quite limited, it still includes free preventative care. Plus, you can get discounts on some health services.
On the other hand, you can choose to have a moderate amount of coverage by paying more to obtain a Silver plan.
Whether you choose a Bronze plan or a Silver plan, having health insurance will protect you against the high costs of medical care and major injuries.
If you're shopping for Silver plans, you may qualify for tax credits. They can surely help your monthly rates. As mentioned, you can find a plan with a monthly premium of $10.
Then again, the amount of discount you can get will depend on your family size and yearly income.
Cost-sharing reductions also apply to silver plans. They can significantly lower coinsurance and deductibles on every plan. In that case, it still pays less for every doctor visit.
When you compare plans, though, it's important to remember that the most affordable health insurance policy isn't always the plan with the lowest monthly premium.
Instead, the most affordable health insurance plan is the policy that offers the right amount of coverage, depending on your health and medical needs.
For that reason, it's best to obtain a Silver plan as it can result in lower overall costs. The extra money you pay every month can be offset by helping you save on medical care.
See Also: Health Insurance with Investment
Which Health Insurance Company to Sign Up for? 
It depends on where you live. Keep in mind that health insurance companies vary the plans that they offer by state.
Thus, find the available health insurers in your region first before you can get quotes and compare their monthly premiums, and out-of-pocket costs.
Summary 
Will health insurance go up in 2022? There's a slight increase in health insurance premiums. But the increase is just modest. However, it may affect you significantly. The good thing is that there are ways to lower the health insurance cost.