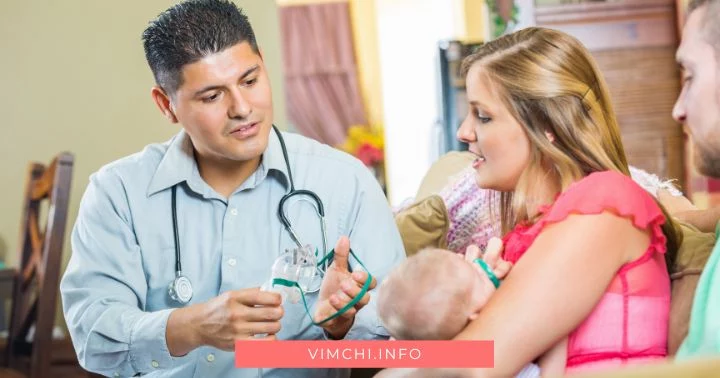 It's devastating to hear from your doctor that you have cystic fibrosis. This is a complex medical condition. And if you are planning to obtain life insurance, your world might explode because you thought you couldn't get life coverage. Don't despair though. Some insurance companies do offer life insurance for cystic fibrosis patients.
That is, thanks to the advancements in medicine. People with CF can have long healthy lives now. In fact, the life expectancy for patients with this condition is 44. It has definitely increased over the past 20 years.
But the question is, how easy it is to get the coverage?
What Type of Life Insurance for Cystic Fibrosis Patients?
Even though there are options available if you have been diagnosed with cystic fibrosis, only a few types of insurers approve applicants with CS and you need to undergo a medical exam. Because of the extreme nature of this condition, not all insurers are willing to sacrifice their wealth.
Now, what are the policies available to you?
Life Insurance Options for CF
Final Expense Life Insurance
It's also known as burial insurance. The policy has a small face value. It's usually less than $50,000.
This type of insurance is designed for people who don't want to burden their families with burial expenses. In other words, it offers financial security for your family.
The premiums are the same as for some people without CF.
Even though it has a smaller face value, the policy has a rapid turnaround time. In fact, you can get approved in less than 24 hours after applying.
But you have to answer a few medical questions.
As mentioned, not all insurers care about CF. Thus, it is challenging to find the coverage that you need. To make it easier, though, you can ask your insurance agent. Or you can research to find a policy that you can purchase.
The final expense policy has different types. Experts don't recommend graded final expense because if you die before you've held the policy for three years, your loved ones will only receive a fraction of the face value.
Avoid term final expense, too. Even though it is cheaper, you need to renew it every few years. And upon renewal, you will pay a higher premium. In that case, you end up paying more.
Instead, choose a whole life final expense. This is better because the premiums and benefits are the same throughout the life of your policy. But you must pay your premiums on time to ensure that your beneficiaries will receive the right amount.
Guaranteed Life Insurance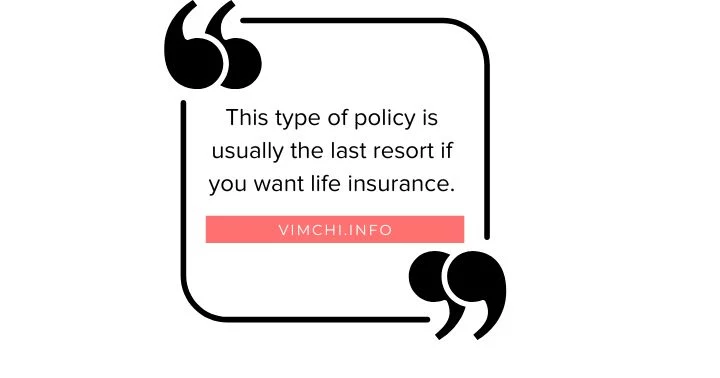 If you want to increase the chances of your application getting approved, then guaranteed issue life insurance is the one you should consider.
Insurers offering term life insurance will ask a few medical questions. Fortunately, some don't.
This type of policy is usually the last resort if you want life insurance. It charges more than other types of policies. Furthermore, it has graded premiums. In other words, you need to survive for three years after signing the policy so that your beneficiaries will receive 100% of the death benefits.
The best policy will depend on your age. If you're in your 20s or 30s, guaranteed life insurance is protected under the Wellness Association of America. It means that you get a 5-year renewable term coverage with no questions asked.
What's great about this policy is that it offers a fixed death benefit and reasonable life insurance rates. Then, your premiums will not increase. The coverage is higher compared to final expense policies. Some insurers offer a cash value with an accumulated component.
However, it has lower coverage amounts than traditional life insurance. It also has a graded death benefit schedule.
Accidental Insurance for CF
It is a product that pays for accidental death or other serious conditions, like loss of limbs, paralysis, and blindness.
For this option, there are various insurance coverages. The basic overage is paid by your employers. Supplemental is another type that is paid by you but it includes coverage for the non-fatal loss.
If you want to provide your surviving family with reasonable accidental death benefits, then the dependent accidental death coverage might be ideal. But be sure to request a life insurance quote.
This is a great option if you want to support your family in the event of your death. It means that even if you pass on, they can still survive financially.
Among the three options, the final expense is the most ideal life insurance if you have CF. however, if you can't qualify for it, then a guaranteed issue can be ideal.
Your financial situation is different. That's why it's best that you talk to an insurance agent to help you save money and hassle.
Why Life Insurance Companies Don't Often Approve Applicants with CF?
The vast majority of insurance companies will deny applicants with cystic fibrosis. Thankfully, things have changed a lot in the life insurance industry. There's a lot of life insurance for people with CF available.
But it is tricky to find out. You have to partner with an insurance agent who only wants the best for you and assists you in finding coverage for people with cystic fibrosis. That is, the agent will cover all bases to help you find a policy you deserve and quality for the long term.
Many life insurance companies care if you have been diagnosed with this complex condition is that cystic fibrosis is a serious medical condition. It shortens your lifespan.
As mentioned, people with CF may only live up to 44. This is a hereditary disease affecting the CFTR gene that is responsible for producing a portion that controls the movement of salt and water in the cell. That's it's rare to find companies offering universal life insurance for CF patients.
If you have this condition, you are prone to suffer from lung and digestive issues.
What really worries insurance companies is that this disease is progressive. Most individuals suffering from this condition will suffer from serious complications in their 30s and 40s.
If your agent can find you a policy, the next question will be what rate can you qualify for. The deciding factor is your CF diagnosis. Then, your agent will find a policy and talk to you about the pros and cons of the different insurers that are willing to provide you with coverage.
The insurers will analyze your condition and find out how serious your CF is.
To ensure that you get the best life insurance for cystic fibrosis patients is to work with a professional life insurance agent who can advocate for you. Don't work with an agent who only wants to make money.
Find an agent who will guide you through your application process and be frank about your options.
The agent must have access to various life insurance companies.
Know What You Can Get
When finding life insurance for cystic fibrosis patients, your best option is to work with a professional insurance agent. Among the types of life insurance options available for CF patients, your best option is final expense life insurance. Your backup plan is a guaranteed issue policy.