If you have a headache or muscular pain, do you instantly take ibuprofen and paracetamol? Many of us do rely on quick-fix and immediately seek the help of painkillers to stop the pain from making us feeling miserable. But you must always remember that these drugs do have some side effects. Plus, they don't cure the cause of pain; rather they only alleviate the symptoms.
How Do Ibuprofen and Paracetamol Work?
Panadol and Tylenol are just two of the popular brand names of these drugs. Unfortunately, scientists have no idea how they work. But a paracetamol-producing company said that this drug works by blocking chemicals in the brain in order to reduce fever or relieve the pain. It prevents prostaglandin production, which is associated with pain.
Possible Side Effects of Ibuprofen and Paracetamol
The possible side effects of this type of drug will include the following:
1. Liver damage or liver failure
2. Skin rashes
3. Blood disorders
4. Inflammation of the pancreas
5. Vomiting
6. Nausea
Natural Ibuprofen and Paracetamol Alternatives
The best way to treat pain is to use naturopathy. By treating the real cause of the pain, you're more likely to be free from pain in the long-term. This means that you no longer need therapy. However, going for this solution takes self-discipline and requires modification of diet and lifestyle.
1. Balanced diet
Toxins in the body can lead to pain. A deficiency of certain nutrients can cause pain. You can remove those toxins and resolve deficiency through a good diet. With the right food, your body will be able to properly absorb and digest those foods avoiding the accumulation of toxins.
Naturopaths encourage individuals to increase their intake of foods rich in alkaline. What are they? Fruit and vegetables are great examples.
It's also a good idea to reduce the intake of diuretics as they can cause dehydration, which is known to be a contributing factor to headaches.
2.) Herbal medicines
The leaves of Scutellaria lateriflora contain medicinal properties that can relieve pain, especially headache and muscle spasms.
Another great natural alternative to paracetamol is capsaicin. It's the active ingredient in chili peppers. What it does is that it relieves nerves by interfering with a certain substance in the body associated with pain.
You may also use curcumin that blocks a certain substance in the body that sends pain messages to the brain.
Or you may purchase white willow bark at your health food shop. Before the discovery of aspirin, white willow bark was used by ancient people to relieve their pain.
What is Willow Bark?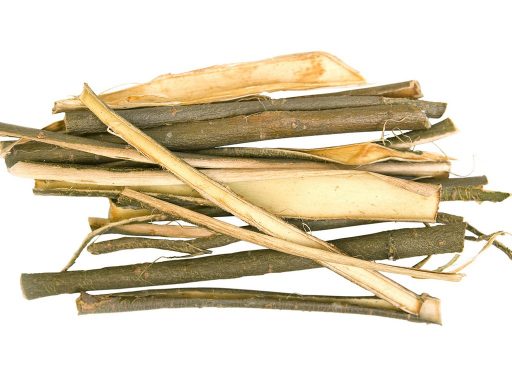 It is the bark from different varieties of a willow tree. Willow bark was used during Hippocrates' time. During this time, people were asked to chew on the bark to alleviate pain and fever. 
In China, this bark has been used throughout the centuries. And it is still being practiced today to treat pain, thereby, making it one of the alternatives to ibuprofen and paracetamol. 
It is particularly useful to treat osteoarthritis and low back pain, as well as headache, bursitis and other inflammatory conditions. This natural alternative has powerful anti-inflammatory properties. 
Willow bark contains salicin, which is believed to have pain-relieving effects. It also includes anti-inflammatory effects. 
As a result, it has been used to develop aspirin. However, its effects on providing pain relief are slower than aspirin. Then again, the effects can last longer than the said drug. 
But before you chew on this bark, you must know that it comes with some side effects. That is, it can cause stomach upset. Because it can function as aspirin, it may prolong bleeding time. 
Furthermore, it must only be used by adults and not children as it could be poisonous to them, just like aspirin. 
In that case, if you are sensitive to aspirin, then avoid this alternative to ibuprofen and paracetamol. You must not use it if you are taking Coumadin and other anticoagulant treatments. 
The salicin content in willow bark can increase bleeding time. 
Ginger and Turmeric 
This duo is not a cure-all option. That is, it cannot treat all pain. However, ginger and turmeric can alleviate your aching bones, head, and belly. 
Ginger and turmeric are categorized as rhizomes. They are root stalks containing active ingredients that can provide relief if you are suffering from arthritis, gastric discomfort, and other painful conditions. These two herbal remedies can also ease migraine headaches. 
If willow bark has salicin, ginger and turmeric contain generals and shogoal. They are all phytochemicals. 
Ginger, for one, has been in relieving motion sickness, upset stomach, and chemotherapy-induced nausea. It is also being used to prevent and treat H. pylori growth. 
In a study, scientists discovered that when women took ginger, their headache pain was relieved in two hours. The effect was the same as how ibuprofen and paracetamol treat your migraine. 
If you eat ginger regularly, it can help in relieving pain associated with osteoarthritis and rheumatoid arthritis. 
For turmeric, it contains curcumin, which is known to be antioxidant and anti-inflammatory. It has pain-reducing properties similar to OTC medications. 
The anti-inflammatory actions of turmeric could help in improving post-operative inflammation, ulcerative colitis, and stomach ulcers, among others. 
You can purchase this as a fresh root or as a powdered spice. It is easy to prepare. 
For example, mix a teaspoon of turmeric powder with lemon juice. Then, dilute this mixture with a cup of warm water. 
You may sweeten the average with honey and sugar. 
Another way to add turmeric to your diet is to sprinkle it to your scrambled egg or omelets before cooking. 
You may also take ginger or turmeric supplements as natural alternatives to ibuprofen and paracetamol. 

3.) Acupuncture
It's a traditional Chinese Medicine that has been around for 3,000 years. The US National Institutes (NIH) published the safety and efficiency of acupuncture in treating pain and other conditions. And it's one of the reasons many insurance health options now are covering acupuncture to relieve pain. 
How It Works in Relieving Your Pain? 
Acupuncture is one of the natural alternatives to ibuprofen and paracetamol because it improves your body's functions. It stimulates specific sites, acupoints or acupuncture points to promote self-healing. 
Many methods are being used to trigger acupoints. But the most common is the insertion of sterile needles into the skin. 
Electrical stimulation may extend its effects. 
Other methods in triggering those acupoints would include manual massage, heat therapy, and cupping.
Why does It work? 
According to TCM, the universe and the body are two opposing forces. They're called yin and yang. 
When they're in balance, though, your body is healthy. The energy in your body flows along pathways. You need a constant flow of energy to keep the forces balanced. 
If the flow of energy is blocked, it causes pain. It also leads to several illnesses and lacks function. With acupuncture, it releases the blocked energy, thereby, stimulating your body's natural healing process. 
Several studies demonstrated how acupuncture affects the nervous system, cardiovascular system, and digestive system, among others. When acupuncture hits those points, it can resolve pain, digestive function and improve your sleep. 
The number of treatments needed will depend on various factors. Every person is different. You may have dramatic relief during your first treatment. 
However, if you've chronic conditions, you may need two treatments per week. And you have to undergo it for several months to obtain its maximum results. 
On the other hand, if your case is mild, fewer visits may be required. It'll be up to 10 visits in total. 
When visiting a qualified acupuncturist, you will know your treatment plan and the number of treatments that you need. 
Clinical Studies 
Acupuncture benefits have been shown in hundreds of clinical studies. Researchers revealed that it could treat several conditions, like musculoskeletal problems, migraine headaches, depression, insomnia, and infertility, among others. 
Find the Right Acupuncturist
Indeed, acupuncture is beneficial and it's touted as one of the natural alternatives to tramadol for pain. However, you need to choose the right acupuncturist. 
In the US, before a person can practice as an acupuncturist, he/she must take a licensure examination. 
In that case, you must only go to a licensed acupuncturist to ensure that your treatment will be safe. Make sure also that the acupuncturist has years of clinical experience. 
How Much Will It Cost? 
Acupuncture's cost will vary from one center to another. The good thing is that it's covered by the majority of health insurance plans. 
But before you go to an acupuncturist, you should read your health plan first to know if your plan does cover this type of treatment. If you're not sure, call your insurance provider. 
If this treatment is covered, your acupuncturist will bill your provider. But you'll still pay for co-payments.
TL;DR
The use of paracetamol to relieve your pain may be a good idea. However, if your condition has become chronic, you should consider talking to your doctor or follow those tips above. Your goal here is to try different options. And make sure that you opt for the treatment that suits you best.