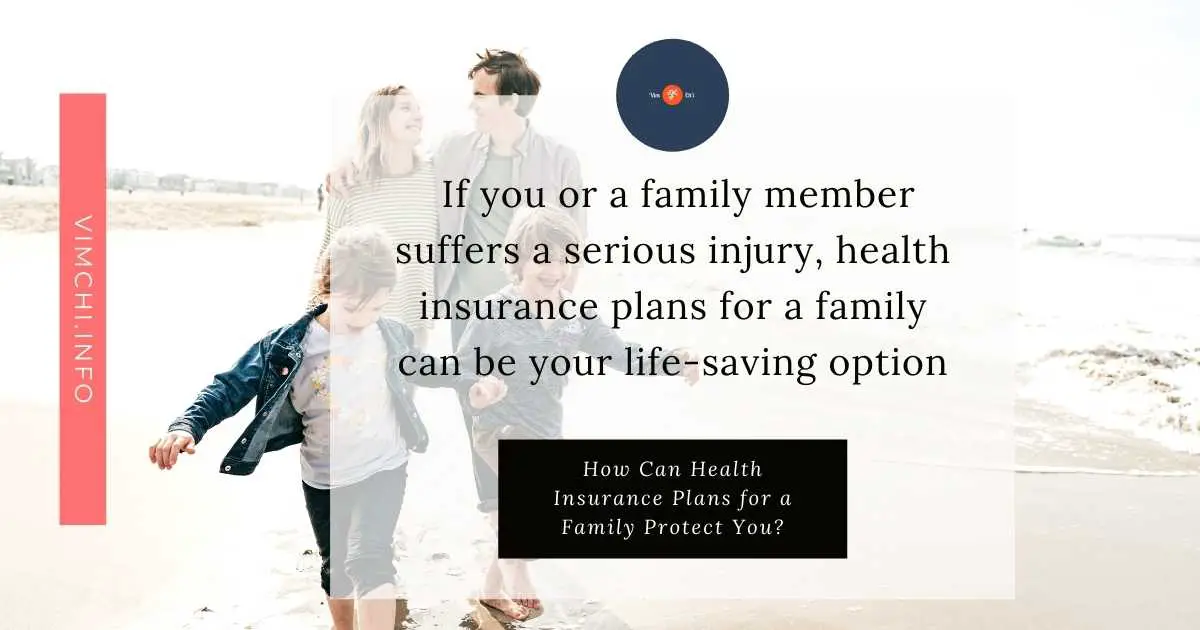 Even if you and your family members are healthy, there's still a huge chance that one of you will end up in an emergency room. You may think that you can afford to pay your healthcare bill without health insurance. But if you or a family member suffers a serious injury, health insurance plans for a family can be your life-saving option.
Keep reading to know more.
The Main Reason to Have Insurance Plans for a Family
Health insurance plans are necessary. Healthcare is getting more expensive. Even though some medical services are affordable, the cost can easily accumulate. Soon, you'll face a skyrocketing medical bill.
How to Pick the Right Health Insurance Policy for Your Family?
If you're not sure yet how to choose the right plan for your family, here are the steps:
Read: Is a master check up covered by health insurance?
Pick the Right Policy
Health insurance plans have different variants. Each has a certain type of coverage.
Ideally, you can choose a plan that will cover you, your spouse, and your dependent children. You may also choose a policy that includes your dependent parents.
There are plans that will cover your kids until they are 23 or 25 years old. Once they cross that age, they may need to obtain their own health insurance plan or you can obtain one for them.
You should also consider an indemnity health insurance designed for your family. And make sure that you opt for a plan with a critical illness cover. With this policy, you are covered if you are diagnosed with a dreaded illness.
Choose a Plan with Comprehensive Benefits 
When shopping for a health plan for your family, make sure that you are looking for a plan with comprehensive benefits. With this plan, all the necessary coverage benefits are provided.
Then again, you need to make sure that the benefits suit your requirements.
For instance, if you're a newly married couple, you would want a plan with maternity benefits. Thus, when you have a child, the cost of childbirth will be covered by the plan. You will no longer have to face a financial burden when planning to have kids.
Check the Limits 
Every plan has its own limits. If there are limits, know what they are. These limits can restrict the overall coverage.
You can still buy a health insurance plan with no limits. However, it comes with a huge premium.
Know the Hospital Network 
Health insurance plans integrate cashless hospitalization. It means that you don't need to pay your bill with cash. The insurer will shoulder your bill on your behalf.
It's a convenient option. It's also financially liberating considering that you don't have to worry about where to get money when your infant gets sick or your spouse gets injured.
However, this type of transaction is only available if you get treated in a hospital tied up with your insurer.
Before you sign up for a health insurance plan, make sure that you know the networked hospitals that they are tied up with.
You may ask the insurance agent yourself or you can go to the website of the insurer to check the list of hospitals in your city.
Read: Health insurance plans without a waiting period
Check the Waiting Period
 
If you or one of your family members have a pre-existing illness, there might be a waiting period when you buy a new health insurance policy.
The illness is already present. Thus, you will have to wait before the insurer will cover it.
The waiting period is known as a pre-existing waiting period. It can last for a year or 24 months.
Thus, if you or one of your family members suffers from a pre-existing illness, you must find a plan that comes with a shorter waiting period.
With a short waiting period, you can avail of its coverage at the earliest.
Read: How much is a full medical check up without health insurance?
Compare the Premiums 
Every insurer has its own premium for the plans that it offers. Knowing the premium is one of the things you need to consider when buying a health insurance plan.
Comparing the plan's premium must be part of your strategy when finding the right health insurance. In other words, in addition to coverage, you also have to think about the premium you will pay every month just to ensure that your coverage is active.
Keep in mind that having a low premium can mean that the coverage is not comprehensive. Thus, it's always necessary to weigh these factors.
Look for a Plan with Value-Added Benefits 
They are not truly necessary. But they are a great addition to your plan. They are additional benefits offered by your insurer on top of the coverage features.
These benefits would include free health checkups, telemedicine, free doctor's consultations, and loyalty programs.
You may think that they don't offer value to you and your family. But wait until you use them.
They can enhance your experience and improve your wellness.
Review the Coverage 
It's not enough to just buy a health plan for your family. Even if you have health insurance, it doesn't mean that you don't have to review its coverage every year.
Remember that your medical needs change every year.
For instance, if you have a child, you need to add a new member to your coverage.
You should regularly review your coverage to ensure that it stays relevant at every stage of your life.
Health insurance plans have a due date. Thus, make sure that you pay your premium within that time. If you fail to pay on time, you may lose your coverage.
You may have to pay more if you require a medical emergency.
If you are still wondering whether or not you need health insurance for a family, you must know that having health insurance is non-negotiable.
When it's time for you to buy a plan, be careful. Make sure that you choose coverage that covers your medical needs.
Summary 
Health insurance plans for a family are vital to protect you from any financial burden. If you are not sure how to pick the right plan, consider the tips mentioned above. You may also read this guide for further information.