If you have forgotten, Father's Day 2023 is June 18. You still have more than a week to find that perfect present for your dad. Keep in mind that Father's Day gifts are difficult to come by. Your dad might have received a lot of tacky novelty ties or whiskey stones. If you are not sure what to give to your dad, never fear. We provide this list so you will not sweat over what to get your father who seems to have everything.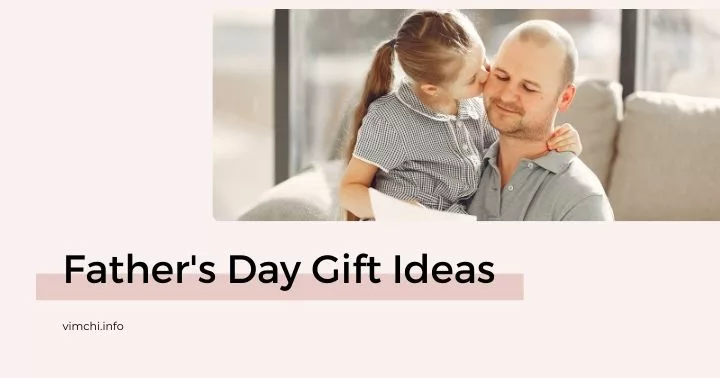 Father's Day Gift Ideas
1.) Brady Men's Polo in Cotton Feel
v
Your dad might not be able to break Tom Brady's touchdown records. But he can still dress like the NFL star.
This cotton-rich polo features a blend of cotton and polyester that can enhance performance. To add texture and durability, it includes interlock construction.
It is part of the Brady Brand line that officially launched on Amazon. It's a performance wear created to inspire your dad to be his best.
2.) Brady Men's Cotton Fleece R+d Crew
This is made of 50% recycled cotton and 50% BCI cotton. It's a comfortable sweatshirt that your dad can wear at the beginning of his workouts.
Even though it is a thicker sweatshirt, the inside is soft, like a fleece. It holds the heat in. It works well if your dad wants to layer up.
Because it is generously sized, it is ideal for trips to the gym. But your dad can wear it at the office or when he is running errands. And if your dad has a long torso, he will appreciate the sweatshirt's longer length.
3.) Magnesium Supplement
Magnesium helps in the proper functioning of our nerves and muscles. It also supports a healthy immune system. The current daily requirement of this mineral is 420 mg for men.
Is your dad getting the right amount?
One of the symptoms of low magnesium is difficulty sleeping. This mineral is said to interact with a vital neurotransmitter that favors sleep.
If your dad complains of not getting enough sleep, try giving him a one-year supply of this magnesium supplement.
4.) Garmin Approach G12
Does your father play golf? This affordable golf GPS does not skimp on vital features. It can definitely help your dad score better.
This is barely 2 inches tall and 1/2 inch wide. Because of its size, it is barely noticeable on his hip. The buttons have clear presses. The user interface is good. The menus are clearly laid out.
It is quick to find the satellites, unlike other GPS devices. With this one, it will only take seconds. It also changes holes automatically and updates yardage in real-time. Well, almost. How about its accuracy? They are consistently accurate compared to a rangefinder.
5.) TB12 Vibrating Roller by Tom Brady
Recovery is vital in every fitness routine. Giving this vibrating roller to your dad will encourage him to get proper recovery.
It decreases muscle inflammation, despite being a simple piece of equipment.
It increases the production of anti-inflammatory proteins that can boost muscle recovery while reducing soreness.
As he rolls the foam roller against his body, it pushes the blood around in the tissue, thereby, promoting blood flow. What makes this TB12 different from other standard foam rollers is that it has plenty of vibration settings.
Tom Brady helped design it. The vibration helps in soothing muscles and promoting reduced tightness while increasing body temperature. It may be expensive but with more than 160 reviews giving it 4.5 stars, it is definitely a high-quality product.
6.) Putt-A-Bout Par Three Golf Putting Green
Because of his busy schedule, your father may not have enough time to go to his favorite golf course. With this portable mat, he can practice his swing at home.
It has a slight incline and multiple cup targets. He can install it in his office so he can keep working on his game while still attending to his duties.
This is definitely a must-have Father's Day gift idea.