Herbalife tea is a beloved beverage. However, it's not a perfect tea and it may cause side effects to some people. But does Herbalife tea cause headaches? Is it one of the side effects you must watch out for?
I'm going to answer this burning question so you don't have to wonder anymore. Stay tuned.
Does Herbalife Tea Cause Headaches? What's the Possible Culprit? 
For many years that I've been drinking Herbalife tea, I haven't experienced headaches caused by this tea.
Instead, I used to suffer migraines because of too much coffee. When I stopped drinking coffee, my migraines were gone.
If you do get headaches after drinking Herbalife tea, then it can be caused by drinking too much caffeine.
Keep in mind that Herbalife tea has caffeine content through green tea. Even though green tea is healthy, it still contains caffeine that may cause headaches.
That's why if you're getting headaches when you drink Herbalife tea, try reducing your intake per week. Better yet, try drinking it intermittently.
Although research suggests that less than 100 mg of caffeine each day can still cause daily headaches, the exact amount that can trigger a headache may still depend on one's tolerance level.
Herbalife tea is indeed a healthy tea that can help you lose weight. But it's not a perfect tea.
Some people may like it while others experience side effects, like headaches.
That said, you may want to reduce or eliminate it from your diet and see if your symptoms improve.
Caffeine Withdrawal Headaches 
If you've been drinking caffeine excessively and you stop cold turkey, you may suffer from caffeine withdrawal headaches.
In that case, if you suddenly stop drinking Herbalife tea after drinking 5 cups a day for a few months, you may experience headaches from caffeine withdrawal.
The caffeine in any tea can still develop a caffeine addiction. This addiction can easily develop in a few days of drinking tea.
But most withdrawal headaches are a result of drinking over 200 mg of caffeine a day for longer than two weeks. Then, after drinking it for a longer period and you suddenly stop, caffeine withdrawal headaches are to be expected.
Once your body gets used to a level of caffeine, you may experience fatigue and headaches.
The good thing is that these headaches can be reversed. All you have to do is get rid of caffeine from your system or diet.
However, it's not every day that you see people complaining that Herbalife tea gives them headaches.
In fact, I asked many users (not distributors) about this tea's effects. None of them experience headaches when drinking this tea.
I think it's all just a matter of how your system adjusts to this tea.
Then again, you need to remind yourself that there can be a lot of factors you may experience headaches. It may not be related to Herbalife tea consumption.
It just so happens that those factors are present each time you drink Herbalife tea.
Stress and Headaches 
For instance, if you've been under a lot of stress, you can anticipate tension headaches. They can start in the muscles.
Every time you experience it frequently, your brain considers it as a pain in the head. In that case, try reducing your stress.
There are plenty of things you can do and one of them is yoga. You may also try meditation.
Use the Calm app if you want to start practicing mindfulness. It has a 7-day free trial. Once the trial is done, you can go back to the free version with limited features.
Diet Can Cause Headaches 
Some foods can trigger headaches and migraines. Beans or nuts can trigger them.
Even avocados, cheese, chocolate, and citrus can cause headaches.
Try eliminating them from your diet and find out if it relieves your condition.
In some cases, hunger can trigger tension headaches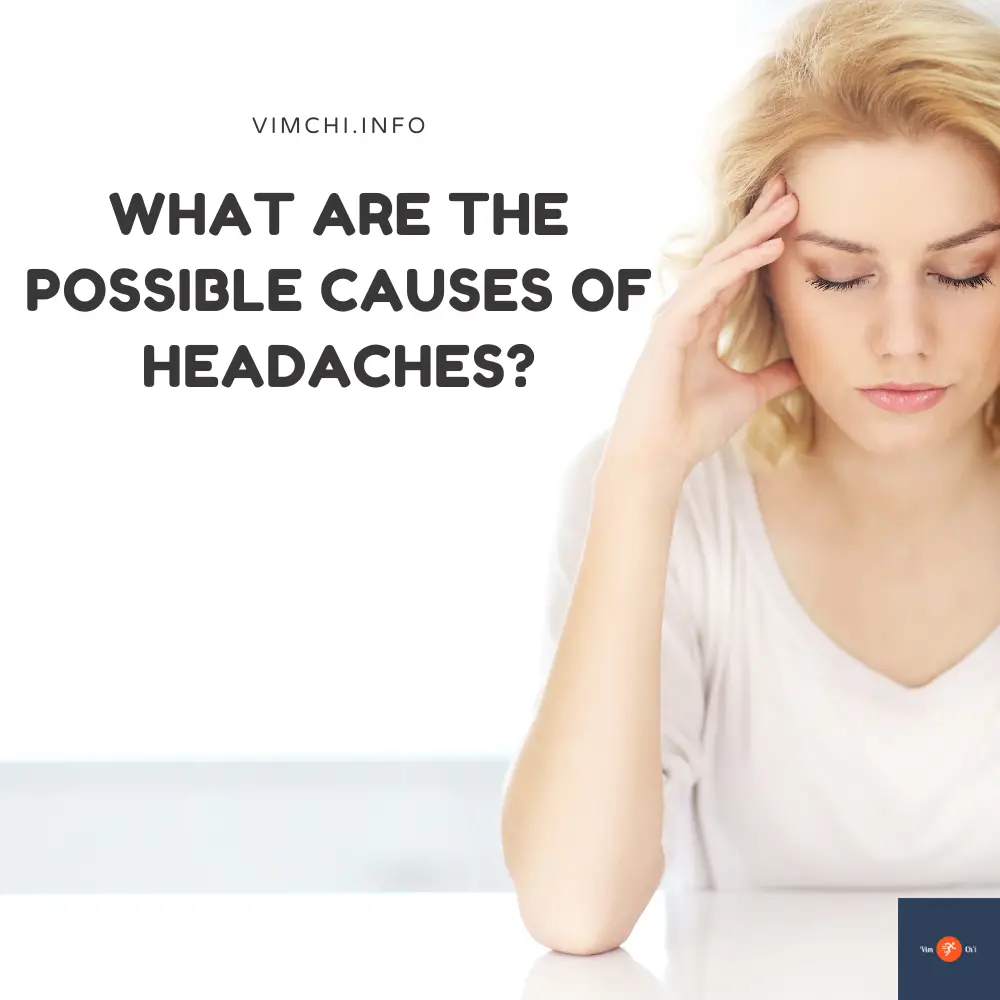 . 
Now, you may wonder, does intermittent fasting cause headaches?
It may cause headaches if you don't eat the right food during the eating window. I'll talk about it in the next post if you're up to it?
It's unlikely though that if you don't eat processed foods, you'll still get headaches.
Alcohol 
It's a common cause of migraine and cluster headaches. Even a few ounces of red wine can easily provoke a headache in some people.
However, scientists have no clue as to what component of alcohol can cause it.
Hormones and Headaches
Changes in your hormones can trigger migraines. It's one reason women are more prone to migraines than men.
In that case, if your period is coming, you may experience headaches. It's not Herbalife tea. Rather, it's your period.
Sleep 
If you lack sleep, you'll surely experience migraines and tension headaches. Researchers have yet to uncover the reason for the lack of sleep to trigger tension and migraine headaches.
Consider taking a nap when you experience headaches. It may help relieve the pain.
Talk to Your Doctor 
Identifying the triggers of your headaches can be tricky. It's especially true if you have stopped drinking Herbalife tea and your headaches are still present.
If you think that certain foods are triggering it, you should keep a diary to write the foods that you have eaten every day.
Note what symptoms you experience after eating them.
Now, if you can't bear the pain, you may wish to talk to your doctor about the headaches.
Your physician may recommend prescription medicines. However, if you don't want to take any pills, try acupuncture.
Meditation and relaxation therapy may also help in reducing headache frequency. Or you may try these herbal teas for your headaches.
Take a step further by getting enough sleep. Make sure that you get at least 8 hours of sleep each night. Limit your computer use.
Eat only healthy foods and avoid junk foods. Reduce stress as much as possible.
You need a certain balance in your system to fight the triggers.
Conclusion 
Does Herbalife tea cause headaches? You may experience headaches after drinking it. But not all drinkers of this healthy beverage are experiencing it. It's a great alternative if you wish to stop drinking coffee.
Over to you. Do you experience headaches or migraines when you drink Herbalife tea? Please let us know in the comments section below.