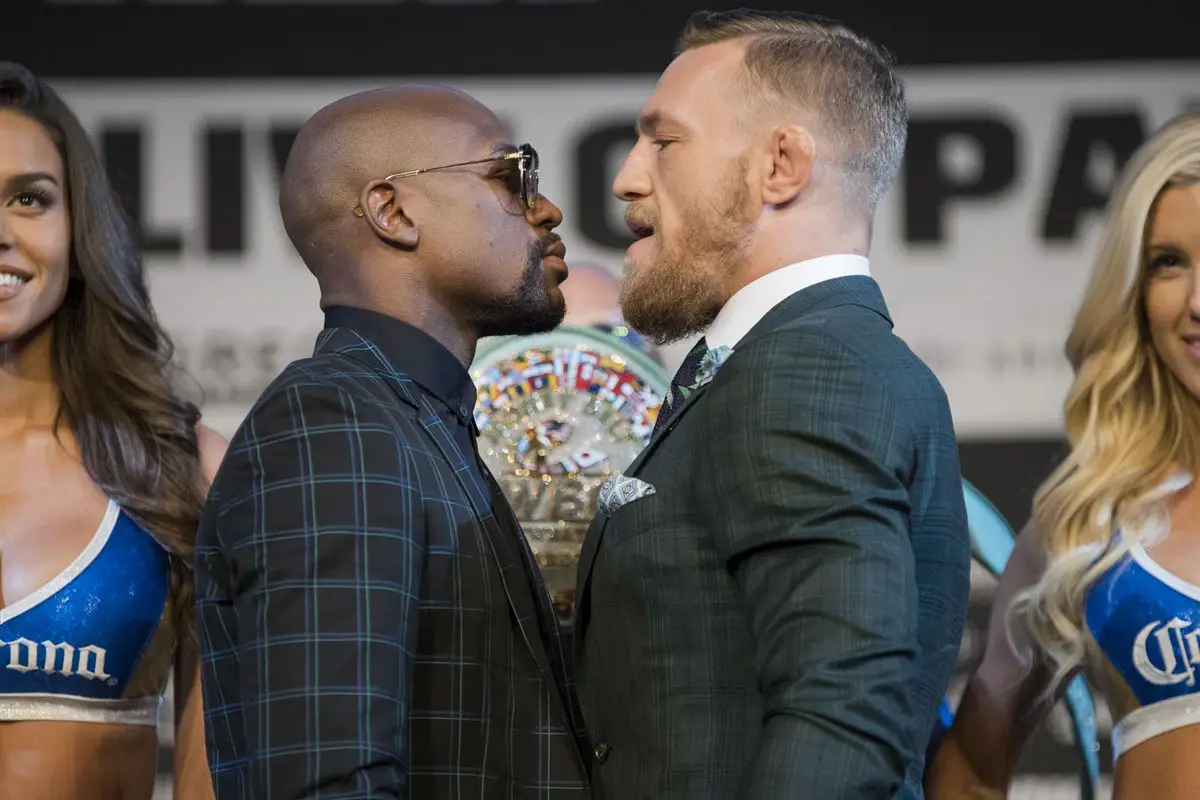 [dropcap]B[/dropcap]efore he faced and lost to boxer Floyd Mayweather, Conor McGregor had to lose weight and conquer the scale. Mayweather claimed that his opponent looked heavy and tried to lose 10 pounds of weight. The fighters had to weigh under 154 pounds during their weigh-in.
Losing 10 pounds of weight within a few days isn't a big deal for MMA fighters like Conor. In fact, he did it before. Within eight days, he lost more than 25 pounds.
But is rapid weight loss harmful to our health?
It's indeed harmful, and it's a difficult balance. That's why McGregor's nutritionist said that he'd never recommend it to everyday people.
MMA fighters would dehydrate themselves to help in shedding dozens of pounds in a few days before a weigh-in. They use saunas, hot baths, and even water pills. After losing weight and the weigh-in, they would start to regain their weight by eating and drinking.
Some fighters would remove sodium from their diet and use herbal diuretics with potassium to replenish the nutrients they've lost. They eliminate carbs from their diet and clean their intestinal tract. On the night before the weigh-in, fighters would take a hot bath or work out.
Dropping ten pounds of weight in four days is dangerous to your health. Some fighters died in the past because of this practice. Even athletic officials stated that this system is one of the biggest problems in this kind of sport.
According to a study, some MMA figures experienced serious dehydration before their match. Unfortunately, our body can't fully dehydrate within two days. That's why some fighters experience muscle cramps. While in the ring, they could lose their ability.
Nutritionists state that even two percent dehydration could impair one's performance.
Their brain is also affected. When you're dehydrated, the brain loses fluid that acts as fusion. When you take a punch to your head, you may suffer from a brain injury.
It's not only the brain that gets affected, but it's also the heart. When dehydrated, your heart beats faster than normal. While you're in a cage to fight, you're at high risk of cardiac arrest.
Kidneys could suffer too. The nephrons in the kidneys produce urine to eliminate waste from your body. Without sufficient amount of water, it could malfunction. Dehydration causes the kidney to get dried up, which could lead to a kidney damage.
Thus, if you had to lose even just five pounds of weight, you must aim to lose it for more than two weeks and not one.
Safer Ways to Lose Weight
With those dangers, you shouldn't aim to lose weight rapidly. Instead, opt for long, sustainable weight loss.
You can start by swapping your favorite food to something healthier.
High-sugar coffee to unsweetened milk
Most of us love to add sugar to our coffee. But if you wish to shed some pounds, make sure to swap your high-calorie coffee to coffee with cinnamon or unsweetened soy or almond milk. You can save more than 1,600 calories a week. In one year, you could lose more than 20 pounds.
Soda to water
You can still drink soda but don't consume it every day or week. It's a great challenge if you're a heavy soda drinker. But when you give up a can of cola for water, you could lose around 14 pounds of weight per year.
Diet soda won't do any good to your weight loss goal. The reason for this is that diet soda contains a high amount of sugar, which can cause grave consequences to your overall health.
Sugary, alcoholic drinks to red wine
Alcohol can cause you to gain weight. It's especially true if the drink contains tons of sugar, like pina colada and a margarita. Thus, if you're trying to lose weight, but you don't want to give up on alcoholic drink, you should consider swapping your margarita to red or white wine. You could save 15 pounds a year.
But don't drink wine every day, though.
Potato chips to Parmesan crisps
Choose to eat Parmesan chips, rather than potato chips. Parmesan chips contain 100 calories per serving. They also don't contain carbs. That said, you could save more than 250 calories per week.
White rice to cauliflower rice
You can choose fresh or frozen cauliflower rice. It doesn't matter because it only contains 40 calories per cup. Keep in mind that white rice has 170 calories. If you swapped white rice to cauliflower, you could save 130 calories. That means, if you eat it three times a week, you could save around 20,000 calories per year.
Final Thoughts
Losing weight can be tough. It's supposed to be healthy. However, if you try to lose weight rapidly, like what the MMA fighters are doing, then you're only causing harm to your body. Instead of aiming for rapid weight loss through dehydration, try to lose weight by swapping your favorite food/drinks to healthier options.
Photo Source: Conor McGregor
Sources: