Can stem cell cure MS? Will it reverse this neurological disease that causes patients to go blind?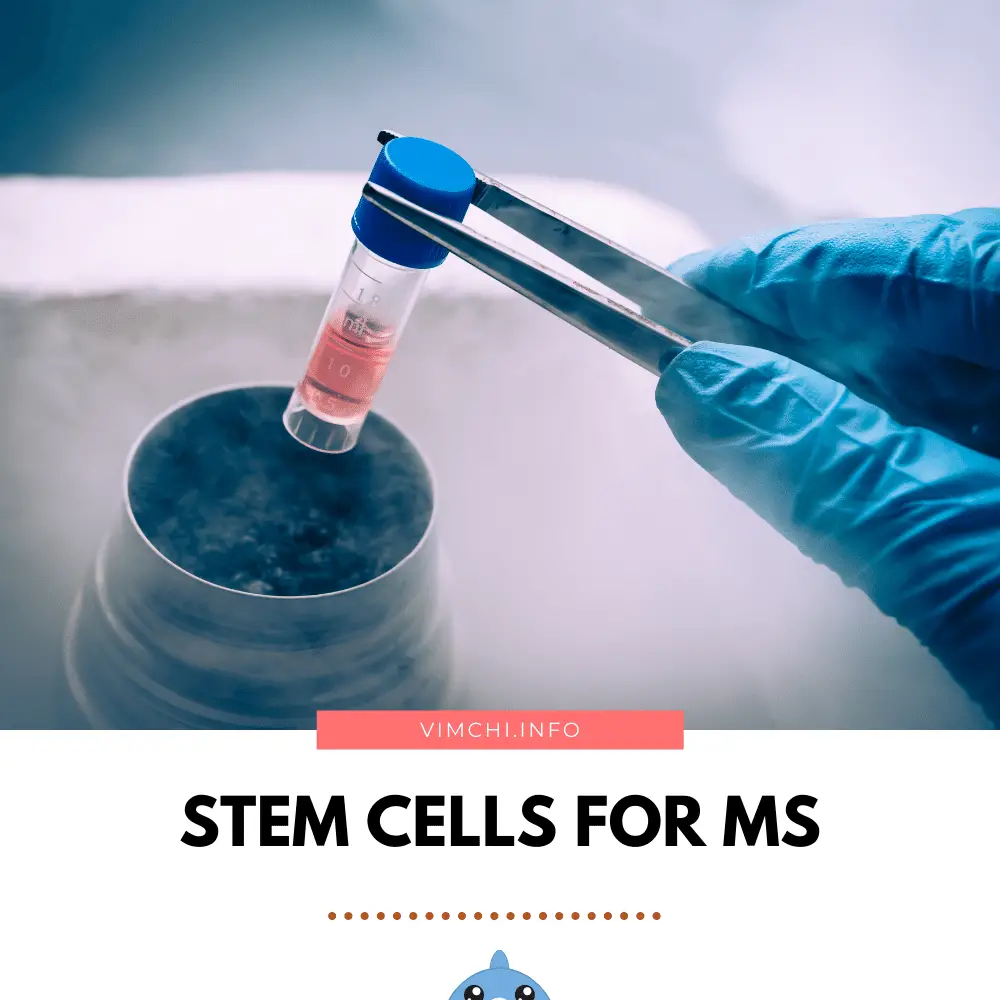 In a new study, stem cell transplants have been found to offer long-lasting benefits for people with MS. It included the majority of people suffering from relapsing-remitting MS.
Read: Cord Blood Uses
What is MS? 
When autoantibodies attack the self-myelin antigens, it causes demyelination leading to neurological disabilities.
Unfortunately, there's no cure for MS. It means that there's no proven way to repair the damaged myelin.
But there's a clinical trial that could prove that stem cells modulate immune responses in MS patients.
How stem cell therapy works in a patient with MS isn't completely understood. But trials offer encouraging results.
But the injection of stem cells has been proven to improve the survival rate of brain cells. The injection of stem cells has been shown to decrease the severity of the disease and improve the quality of life in MS patients.
Read: New Sclerosis Treatment 
Why Choose Stem Cell Transplant to Cure MS? 
Stem cells are the building blocks of the immune system. Through a stem cell transplant, it could reboot the damaged immune system.
The transplant removes stem cells from the blood of the patient.
Then, the existing immune system is knocked down through chemotherapy.
The next step is to infuse the stem cells back into the patient allowing the immune system to rebuild itself.
Unfortunately, this procedure needs a long hospital stay. And if you're immunocompromised, you need several months to recuperate.
Is Stem Cell Transplant Better Than the Standard Treatment? 
Although it's an important proof, it doesn't prove that stem cell transplant is better than the current standard treatment.
However, the data have proven that the procedure is safe for MS patients. It can also be a reasonable approach.
Who Can Take Advantage of Stem Cell for MS? 
Stem cell transplant can be ideal for young patients with relapsing-remitting MS. They should have active MS even though they are taking medications.
Doctors, however, need to avoid being aggressive in using this treatment. But they need to intervene as early as possible to prevent disability because of MS.
Eligible patients need to undergo a clinical trial to take advantage of this treatment. They should also consult medical centers that offer the procedure for MS. However, the centers must have extensive experience in this procedure.
However, it doesn't mean that patients should go to stem cell clinics that promote their services to treat various conditions.
What is the Cost of Stem Cell Therapy That Cures MS? 
You can expect to spend over $150,000 on this treatment. Your health insurance may not cover the overall cost of this procedure.
Read: Are Stem Cell Supplements Effective?
If you wish to undergo such therapy, you should consider calling your health insurer.
Conclusion 
Can stem cell cure MS? It's been proven to be safe as MS treatment. However, it's not shown to be more effective than the standard treatment.
Find out more about the uses of stem cells. If you wish to donate your child's umbilical, make sure to read this post.