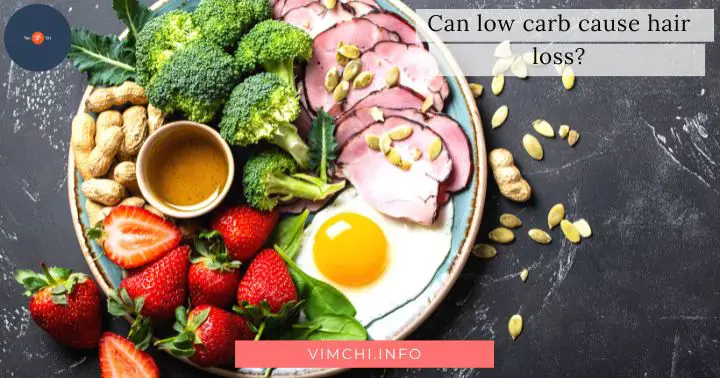 A low-carb diet is a healthy eating plan. Or is it? Although eating a small number of carbs may help you reach your healthy weight, this plan may still affect your overall health. Can low carb cause hair loss?
In this post, you'll know the following:
Let's dive in.
Related: Replacing carbs with fats can cause diarrhea?
Can Low Carb Cause Hair Loss?
There's no link between alopecia (hair loss) and a low-carb diet. But you're going to lose your hair if you don't eat enough calories.
In that case, fast weight loss leads to sudden hair loss and not low carb. No matter what eating plan you choose, if it involves significant calorie restriction, it may trigger alopecia.
This is the reason anorexia nervosa causes hair loss. You may also lose your hair with keto and other low-carb diets if you don't eat enough calories.
However, hair loss doesn't always affect people who follow a low-carb diet. Some people who significantly reduced their calorie intake had no problem with their hair growth.
But if you think that your hair is thinning, you may want to look at your eating plan. Or your hair loss may be caused by something else.
Read: What makes you tired when you're on a low-carb diet?
How Long Does Hair Loss Last on Keto? 
If you notice that your hair is thinning or you see a lot of hair in the shower after following a keto diet or a low-carb eating plan, don't freak out.
Hair loss in this situation is only temporary.
One reason you may lose hair when on a keto diet is that the plan changes your metabolism. Your cells utilize glucose for energy.
If you're on a low-carb diet, you're restricting carbs to force your body to burn stored fats instead so that you get into ketosis.
But to get into ketosis, you need up to 50 grams of carbs per day. However, for some people, this can be too restrictive that may trigger hair shedding. 
Then again, not all followers of a keto diet experience hair thinning.
It's challenging to figure out the cause of hair loss. The reason for this is that your genes, metabolism, and the nutrients you eat can play a role in this situation.
But it can be that you're cutting too many calories when on a keto or a low-carb diet. Calorie restriction can lead to changes in your hormone production.
Some studies show that cortisol, which is a hormone related to stress, increases on a keto diet or intermittent fasting.
While it increases the stress hormone, it decreases the level of triiodothyronine.
These two hormones are linked to hair loss.
But it's not clear what triggers hair shedding in any case for people who follow a keto diet.
However, if you do experience hair loss on a low-carb diet, it's only temporary.
New hair will regrow in three months.
Each case is different, though. It's important to talk to your healthcare provider to help you rule out whether or not your low-carb diet is the culprit of your hair loss.
Keep in mind that hair loss can be caused by a lot of factors. You might have an underlying medical condition that needs to be addressed to stop you from losing your hair.
When you consult with your provider, you may need to undergo a thyroid exam. You should also keep track of what you are eating.
This will help you evaluate whether or not your diet affects your overall health.
How to Keep My Hair From Falling Out on a Low-Carb Diet?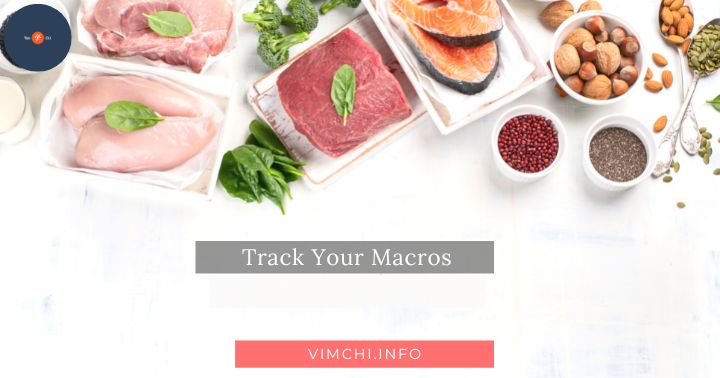 Even though the hair loss effect is only temporary, there is a variety of things you can do to prevent your hair from falling when on a low-carb diet.
Track Your Macros
This will prevent you from eating insufficient calories and protein. You may want to use a keto calculator to assist you in establishing a baseline.
It's ideal to stay in a range of 5% to 30% calorie deficit. You can prevent muscle and hair loss by limiting your calorie deficit.
You may consume up to 0.8 grams of protein per pound of body mass if you're sedentary.
If you are regularly active, aim to eat up to 1 gram of protein for every pound of lean body mass.
You should also use a low-carb tracking app to ensure that you are reaching your macro goals to minimize hair loss risk.
Eat Foods to Meet Your Vitamin and Mineral Needs 
You must avoid processed foods. Instead, you must add natural sources of biotin, vitamins A, C, D, and E, as well as iron and zinc.
These nutrients are also vital in improving your gut health while helping you adapt to a low-carb diet, like keto.
When you eat meat, opt for fresh cuts of pork, beef, and lamb. Don't forget organ meats as they are nutrient-dense.
Opt to eat wild-caught fish, like mackerel and salmon as they are rich in healthy fats and protein. Shellfish, too, may help in giving you the necessary minerals for healthy hair growth.
Eggs and poultry should also be included in your diet.
And just because you're on a low-carb diet, it doesn't mean that you neglect eating fruits and vegetables. Remember that there leafy greens that are low in carbs.
You should also add tomatoes, avocados, and herbs to your diet as they can help in covering your hair-growth nutrient needs.
Adapt to this Diet Carefully 
When you eat low carbs, you may lose fluid and electrolytes. Replenish your electrolytes, like potassium, magnesium, and sodium.
Take supplements, if necessary.
MCT oil is also useful to improve your body's ability to adapt to a low-carb diet. Then, make sure to take a collagen protein supplement. If you don't like taking it, you can just drink bone broth.
You should also supplement your body with vitamin D3. This is vital if you can't get enough sun exposure. Vitamin D3 supplementation will guarantee you get optimal health.
If you notice hair loss after reducing your carb intake, you may consider taking a slow but steady approach. That is, start by cutting out processed high-carb foods first.
Then, as you progress, remove grains from your diet.
Slowly replaces those high-carb foods with low-carb foods.
Low Carb and Hair Loss
Can a low-carb diet cause hair loss? A low-carb diet is not a direct cause of hair loss. But if you lower your calorie consumption, it may lead to hair thinning, eventually hair loss. And if you want to prevent your body from absorbing carbs, this carb blocker may help. Get it here with FREE shipping worldwide.