CBD gummies are chewy candies infused with the cannabidiol (CBD). CBD is a natural compound that offers a lot of health benefits But can CBD gummies help with high blood pressure?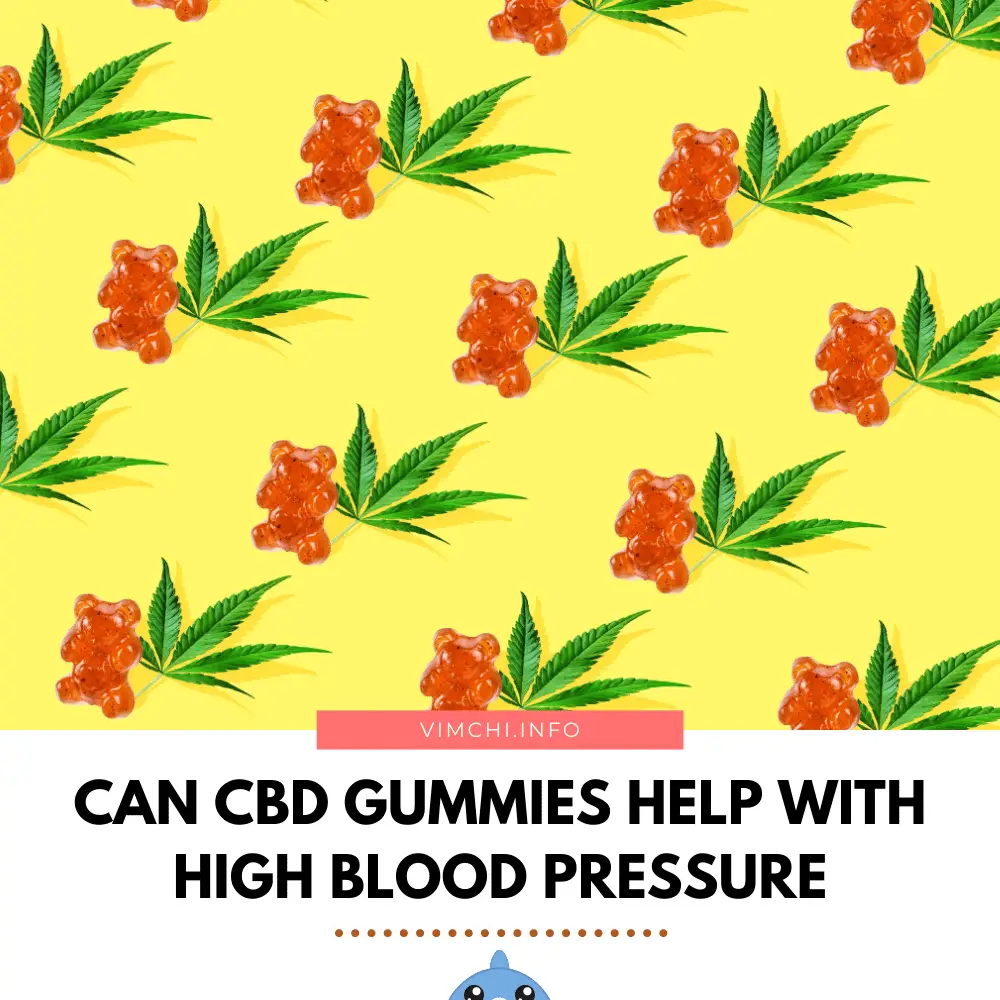 CBD and Hypertension: Can CBD Gummies Help with High Blood Pressure? 
Cannabidiol is derived from Cannabis sativa. CBD is one of the main active ingredients of this plant. When it's extracted, the CBD may still contain a small amount of delta-9-tetrahydrocannabinol (THC). But THC includes psychoactive properties that will make you feel euphoric.
Now, what is the effect of gummies infused with CBD on your blood pressure?
Understanding Blood Pressure
It's the pressure that the blood exerts against the arterial walls. Arteries carry blood to be transported from the heart to other parts of the body.
Your blood pressure can rise and fall throughout the day. However, if the pressure is high consistently, you may have hypertension or high blood pressure.
Researchers found that CBD may help in reducing high blood pressure. This study also showed that a single dose of CBD reduced blood pressure but in healthy volunteers. The said study concluded:
"This data shows that acute administration of CBD reduces resting BP and the BP increase to stress in humans, associated with increased HR. These hemodynamic changes should be considered for people taking CBD. Further research is required to establish whether CBD has a role in the treatment of cardiovascular disorders."
CBD Isolate 
There are different forms of CBD. The pure form is called CBD isolate. It means that the product only contains CBD and nothing else.
Full Spectrum CBD 
This one contains phytochemicals in the plant. These would include cannabinoids, oils, and terpenes. But it contains THC, which may induce euphoria.
Broad-Spectrum 
This, too, contains the phytochemical in the Cannabis plant. It may also contain some amounts of THC.
When purchasing CBD gummies, it's vital to check the product's label. Make sure that it contains less than 0.3% THC.
Where to Buy CBD Gummies to Help with Your Hypertension? 
There are several online sellers out there that sell CBD gummies. However, not all of them are reliable.
But you can try Joy Organics CBD Gummies. They are vegan and they contain 10 mg of broad-spectrum CBD. The company said that the gummies don't have THC.
In that case, they won't cause that euphoric feeling. These gummies may help with your blood pressure and promote sleep.
Although CBD gummies may have the potential to lower your blood pressure, you shouldn't depend on them entirely. There are other natural methods to lower your hypertension.
Exercise 
Regular physical activity may help in controlling your blood pressure. It also strengthens your heart.
When it comes to lowering your blood pressure, you don't need strenuous exercise. A brisk walk per day may suffice. However, if you want to lose weight and lower your blood pressure, you may do jogging, running, or jump rope.
Deal with Your Stress
Stress is a common culprit of high blood pressure. Those who are hypertensive tend to work harder without considering their health.
However, this can lead to stress. People who are experiencing stress are likely to drink alcohol and eat junk foods.
But these factors can increase the risk of high blood pressure.
Talk to Your Doctor 
If you experience the symptoms of hypertension, you should contact your doctor. Your physician can recommend a treatment plan to treat your hypertension.
Before you take CBD gummies for your high blood pressure, make sure that you consult it first with your doctor. It's especially true if you are taking certain medicines. The CBD in the gummies may cause serious side effects.
Conclusion 
Can CBD gummies help with high blood pressure? They may help. But further studies are needed to verify their benefits in patients with hypertension.
To know more about cannabidiol and CBD gummies, please visit Cannabidiol.