Why French are thin? Here are some reasons people in France are relatively thin compared to Americans.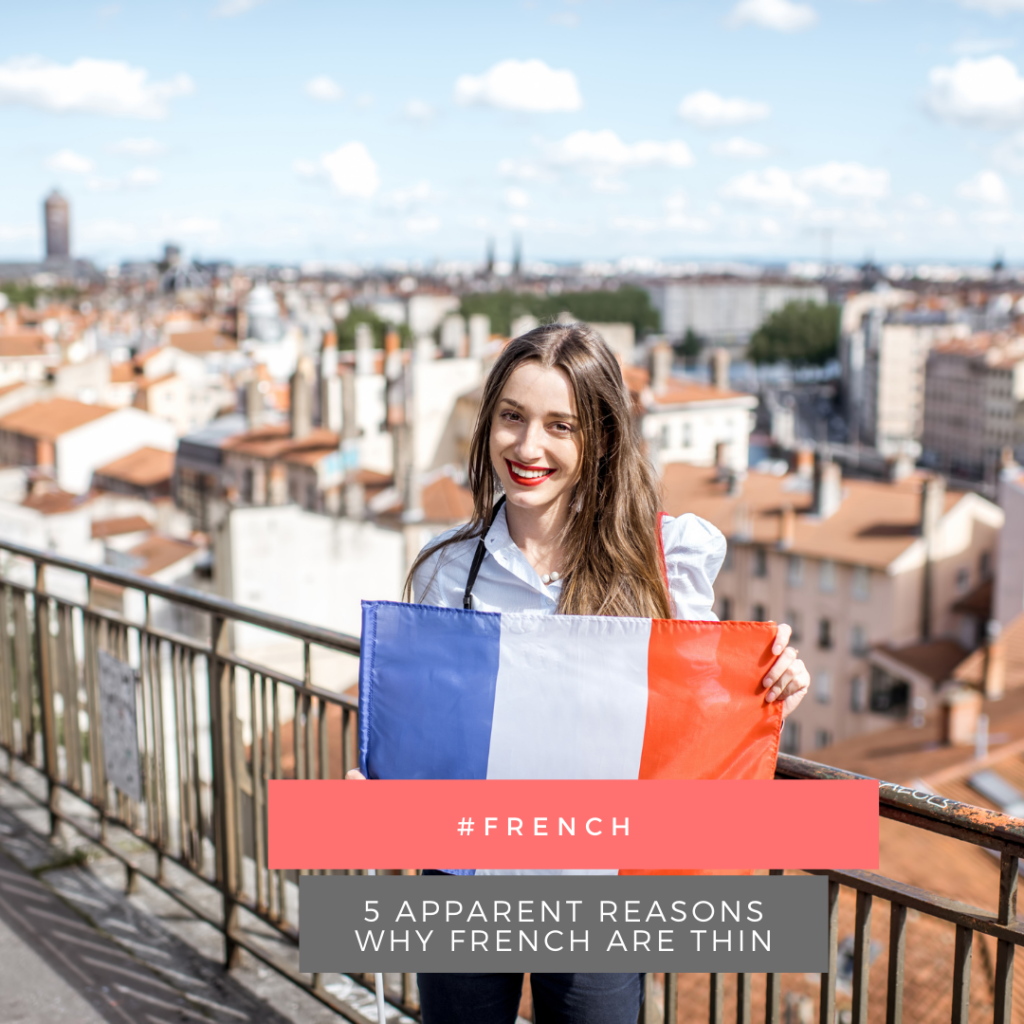 French are thinner than other people in Europe. Despite their diet rich in fats and red meat, they still have excellent cardiovascular health.
Why?
5 Must-Try Natural Orlistat Alternatives
French are thin: What Type of Food Do They Eat?
The French eat quality food. Their breakfast is usually fresh out of the oven. Restaurant chefs go to the nearest farmers' market to obtain fresh veggies and meats.
Household owners go to the butcher, cheese shop or vegetable market to buy food for the day.
It is also interesting to note that only a few households in France eat frozen meals. And 75% of people living in France eat their meals at home. With that in mind, you can say that fast food does not influence their diet.

https://www.ncbi.nlm.nih.gov/pmc/articles/PMC4347992/
What About Portion Size?
French stay slender because they opt for portion size. They care more about the quality of the food than quantity.
Other nationalities, like Filipinos and Americans, want bigger sizes for their buck. A nacho appetizer, for instance, is so big that it can already feed two people. Plus, you cannot ignore the impact of buffet and oversize menus in several restaurants.
But for French, they opt for smaller size meal, even when eating out.
Is It About Their Attitude When Eating?
Another reason French stay slim is the fact that they respect food. This means that they don't eat in front of the TV or at their desks.
And when they feel full, they will stop eating. Plus, while eating, the meal can go on for hours because they converse with their family members. This allows them to feel satiated preventing unmindful eating.
Do They Drink Soda?
You can rarely see French drinking sugary drinks. Rather, they opt for water, coffee and wine.
When they drink coffee, the cup size is small. They don't usually add cream, only sugar.
And they drink a lot of wine in a day. Business meetings, regular meals with the family, and so on, involve a glass of wine. This only shows that wine does help in maintaining an ideal weight or losing a significant amount of weight.
How About Exercise?
Not all French go to the gym. But their slim figure is caused by their desire to walk rather than driving their own vehicles.
They do a lot of walking. They may be forced to do so as parking is limited. Not to mention that gas is expensive.
And most of their buildings don't have elevators. That said, they need to walk to get to their destination.
But these daily activities of theirs have helped them maintain their slimmer figures.
So, who's with me in following the daily habits of French people in staying slim?
If you wish to lose weight but have tried a lot of methods to lose weight, why not try intermittent fasting. If you want to try eating once a day, read these OMAD diet rules first.