Hello, it's me, Rod Jong! Did your doctor order a glucose test? Don't worry. A glucose test is pretty common. It's a routine test that can identify issues with your blood sugar. It may also help diagnose diabetes. But how should you prepare? In this post, let's talk about what to eat before a glucose test.
What to Eat Before a Glucose Test? 
It depends on the type of glucose test you need. Keep in mind that there are different types of this test. Each test has unique information.
Fasting Blood Glucose
It's the most common glucose test. Doctors want to know your insulin resistance. It can also be used to diagnose diabetes.
If you need a fasting glucose test, you need to fast for 8 hours. Before fasting, here are the food options you can eat:
1.) Protein-Packed Foods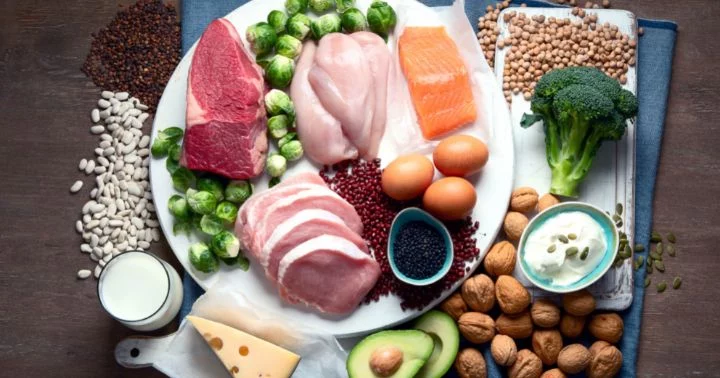 Prints are macronutrients. They don't impact blood glucose levels. Thus, they won't give you falsely increased blood glucose results.
Some of the protein-rich foods you can eat are the following:
Cheese
Nuts
Tofu
Meat
Whole Grains 
They are high in fiber which can prevent blood sugar spikes. Fiber takes a lot of time to digest. In that case, foods that are rich in fiber are converted to glucose slowly.
However, it doesn't mean that they won't raise your blood sugar levels. Keep in mind that they are still carbs.
Then again, they are still a better choice than refined carbs.
Opt to rate whole wheat bread, instead of white bread. Choose oatmeal or brown rice.
Read: Can herbal tea affect glucose test?
2.) Non-Starchy Vegetables 
They are low in carbs. Thus, they won't raise your blood sugar levels. Some examples would include beets, broccoli, carrots, green beans, mushrooms, peppers, and tomatoes, among others.
Stay Away from These Foods and Drinks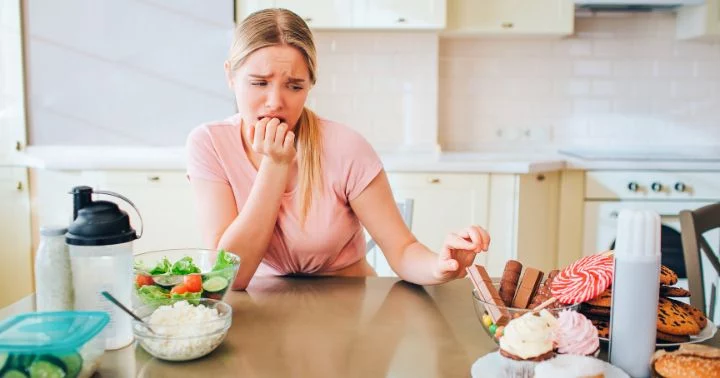 Sugary Beverages
They are your flavored coffee, sweetened tea, and soda. Don't drink them before a glucose test. Otherwise, they may increase your blood sugar levels, even though you are not diabetic.
Sugary drinks also empty your stomach quickly. Thus, they are converted into glucose which can lead to your sugar skyrocketing.
You may choose a diet drink. It's a safer alternative. However, it's best to drink water before a glucose test. Or better yet, avoid them even if you are not undergoing this kind of test to help you control your sugar.
Read: Is dried fruit with no sugar added okay?
Refined Carbs 
They can raise your blood sugar levels quickly. White bread and white are not ideal before undergoing a glucose test.
You should also avoid starchy veggies, like potatoes and corn as they can easily raise your blood glucose levels.
Sugary Treats
They are bad for your health. And they can elevate your blood sugar levels and may reflect in your test.
Thus, avoid eating sweetened foods or desserts, such as ice cream, cookies, cakes, and sweetened cereals.
Fruit Juice 
Whether it is natural or artificial, avoid it. It's true that sugar in real fruit juices is high in nutrients. But they can still raise your blood sugar quickly.
Thus, avoid them before having a glucose test.
Random Glucose Test 
This is checked randomly. In that case, it can be after breakfast or before lunch. This is usually requested if you have a family history of diabetes.
If your glucose level is above 200 mg/dL, then it may indicate that you have diabetes.
However, even though you have a high random blood sugar level, your doctor will still request a confirmatory test.
Hemoglobin A1c Test
It's a confirmatory test for diabetes, if your fasting blood sugar is constantly high, your doctor may request it.
This test measures the average RBC with sugar molecules attached to them in the past 60 days.
If you have been diagnosed to have diabetes, this test should be done at least every six months.
How to Pass a Blood Glucose Test? 
It's important to note that a blood glucose test is a routine test. This is a common test to measure your blood glucose level.
If your test is above normal, you should not panic. Your doctor will order more tests as a follow-up.
For instance, you may undergo another glucose test a week or two weeks after the previous test. If it'd be high again, your doctor may order a hemoglobin A1c to confirm you have diabetes.
It's important to note that lifestyle changes can make a huge difference to your glucose levels.
You may consider a diet that lowers the intake of sugary foods. The Keto diet is a good option. You may also consider OMAD or other types of intermittent fasting.
But before you choose a diet, make sure to talk to your doctor.
If you have been diagnosed to have diabetes, intermittent fasting may not be a good idea.
Takeaway
What to eat before a glucose test? It depends on the kind of test you need to undergo. Generally, you should avoid sugary foods. Instead, stick to high-protein, fiber-rich foods. You might want to know if taking carb blocker can help you pass glucose test.