Hi there! Many Herbalife IBOs I know are still reluctant to buy life insurance. I've been encouraging them to buy life insurance to build wealth. But many don't want to because they never think it's necessary. Some of them even think that their nutrition clubs are enough to build wealth.
But we all know that being an IBO won't suffice.
Life insurance is often thought of as a way to protect one's loved ones in the event of an untimely death. While this is certainly an important aspect of life insurance, it can also be a powerful tool for building wealth.
In this article, we will explore some of the ways that life insurance can help individuals and families build wealth over time.
Ways Life Insurance Can Build Wealth
Death Benefit to Beneficiaries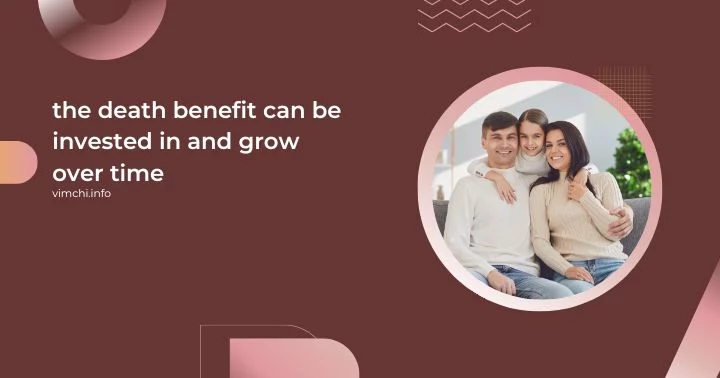 One of the most straightforward ways that life insurance can help build wealth is by providing a death benefit to beneficiaries.
This death benefit can help maintain the standard of living of the beneficiaries and can be used to pay for expenses such as mortgages, college tuition, and other bills.
Additionally, the death benefit can be invested in and grow over time, providing a source of long-term wealth for the beneficiaries.
Accumulate Cash Value 
Another way that life insurance can help build wealth is through the accumulation of cash value. Some types of permanent life insurance, such as whole life insurance, accumulate cash value over time.
This cash value can be used as a source of savings or investment, and it can grow tax-deferred.
Policyholders can borrow against the cash value or withdraw it, subject to certain conditions. This can provide a source of liquidity that can be used to fund big-ticket items such as home purchases or college educations.
Collateral for Loans
Life insurance can also be used as a source of collateral for loans. Many banks and other lending institutions will accept life insurance policies as collateral for loans.
This can be a useful way to access credit, especially for individuals who may not qualify for traditional loans due to poor credit or a lack of assets.
Additionally, policyholders can also sell their life insurance policies to investors or via settlement companies.
Save for Retirement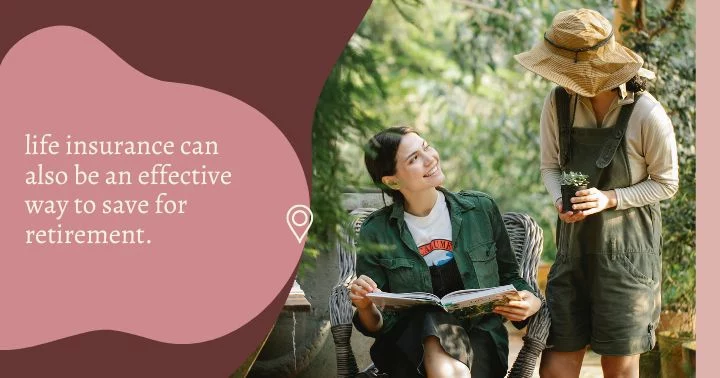 As we talked about it here, life insurance can also be an effective way to save for retirement.
Whole life insurance policies, in addition to providing death benefits, can also be structured to provide a steady stream of income during retirement.
This is known as a life insurance annuity. Policyholders can use the cash value of the policy to purchase an annuity that will pay out a fixed or variable income during retirement.
This can help provide a source of income that is not subject to market fluctuations.
In summary, life insurance is not just a way to protect loved ones in the event of an untimely death, it can also be an effective tool for building wealth.
The death benefit, cash value, loan collateral, and annuity options can provide individuals and families with a variety of ways to grow their wealth over time.
It's important to understand the different types of life insurance policies available and the features they offer before making a decision.
It's always best to consult with a financial advisor who can help evaluate your specific needs and goals and recommend the best options for you.
Who to Choose as a Beneficiary for Your Life Insurance?
Being named as an individual beneficiary of your policy can make you substantial benefits in terms of money. However, before choosing who gets what under your will, you must first determine if they are legally entitled to it.
It is important to make sure that anyone listed as a beneficiary meets the requirements set out by state law. For example, people claiming to be heirs may have to provide proof of a relationship with you or pay taxes on the proceeds.
Furthermore, some states require beneficiaries to prove their need for the funds or to show how they would use the money.
If someone does not meet these criteria, then they may forfeit their right to receive anything from your estate.
Legal documents such as wills and trusts often ask whether you want to leave something to specific individuals or instead distribute it among others. Deciding which option is best depends on your beliefs and relationships with each person.
You also may wish to consider leaving the majority of your assets to charity so that your family members do not get too rich off your death. This way, your loved ones will still enjoy good health due to their access to medical care and income after you die.
Do You Have a Policy Yet? 
Life insurance can build wealth. There's no doubt about it. Hence, I encourage you to buy one. Keep in mind that the premium will increase the older you get.